The Boston Bruins are ringing in the New Year with some big changes on the defensive end. With the departures of Torey Krug to the St. Louis Blues and Zdeno Chara to the Washington Capitals, Boston's blue line will look dramatically different in 2020-21.
There is now a gaping hole on Boston's defense, and replacing the production and leadership of Krug and Chara will certainly be an uphill battle. Is this new-look Bruins defense up to the task?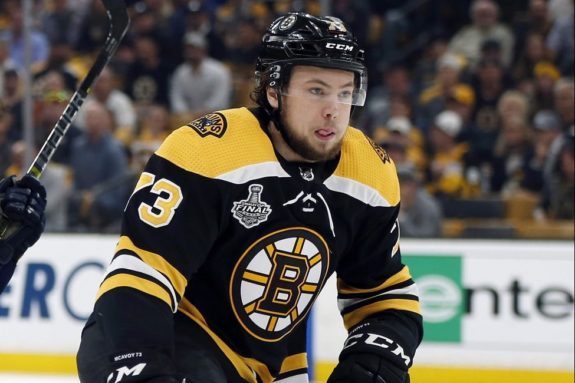 Boston has a capable lead defenseman in Charlie McAvoy, the 14th-overall pick in 2016 and the top candidate to replace Krug as the team's quarterback on the power play. The two defensemen had a great bond on and off the ice, and McAvoy admitted he was devastated to hear that Krug would not be returning.
I'm still sad he's not on our team, honestly. It definitely sucks. It still doesn't even feel real right now that we'll be showing up in training camp and he's not going to be there.

"Boston Bruins' McAvoy Taking Krug Exit Hard" – Joe Haggerty, Boston Hockey Writers
This should give McAvoy a little more motivation to rise to the challenge, especially in the power play, where Krug was so crucial.
However, McAvoy is unproven in this facet of the game, and it is reasonable to question whether the 23-year-old is ready to assume Krug's role. He finished behind not only Krug (two goals, 26 assists), but also Matt Grzelcyk (one goal, six assists) in power-play points last season, with just one goal and one assist.
While those numbers will probably improve in 2020-21, it is hard to imagine McAvoy or Grzelcyk scoring 25-plus points on the power play. They will face an even greater challenge with David Pastrnak, the league's best power-play weapon, out until at least February.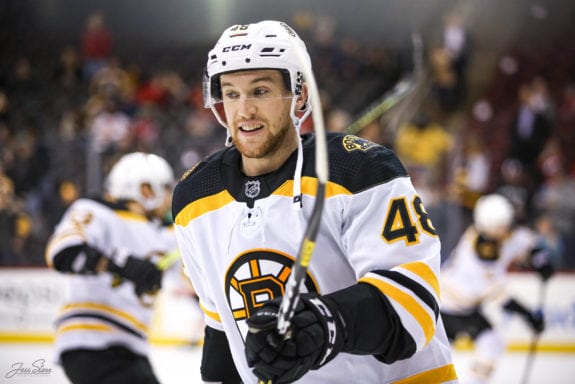 Additionally, six of the eight teams in the East Division killed over 80% of their penalties a season ago. The only teams who did not were the New York Rangers (77.4%) and Buffalo Sabres (74.6%), who are known to have their defensive issues.
With all of this in mind, Bruins fans should expect a notable drop in production from last year's power-play unit, which led the NHL with a 25.2% scoring rate.
The power play is just one obstacle that McAvoy and company will have to overcome. Without Krug and Chara, the Bruins' defensive lineup is suddenly among the youngest and least experienced in the league.
Playoff experience has played a major role in deciding the Stanley Cup champion as of late — the Tampa Bay Lightning, Blues, and Capitals had all been knocking on the door for years, then they finally broke through to capture their titles.
The Bruins have also been knocking on the door, but the group that led them on those deep playoff runs has now lost two very important pieces.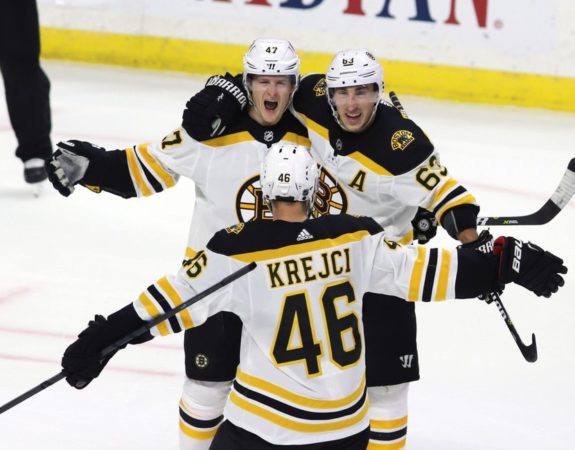 The top of the Bruins' defensive depth chart is strong with McAvoy, Grzelcyk, and Brandon Carlo, but then there is a significant drop-off in talent with Moore and Miller. While limited offensively, they can at least provide some much-needed grit and leadership in Chara's place.
After those two, the depth chart looks rather unremarkable with Connor Clifton and Jeremy Lauzon. Clifton showed flashes of offensive talent in the playoffs last season, but he is unlikely to maintain that level of production. In any case, he will have to step up into a bigger offensive role in 2020-21.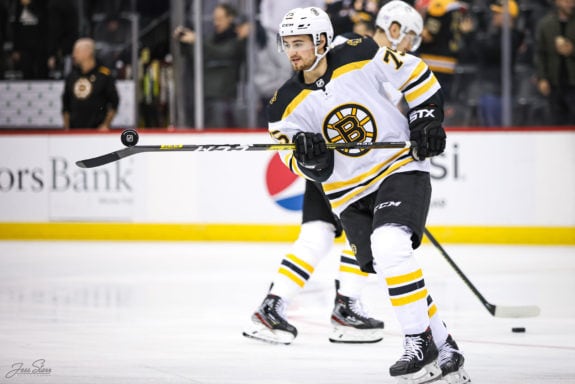 Krug and Chara were the focal points of Boston's elite defense for years. Without them, the Bruins are left with a relatively average defensive lineup.
Are the veterans Moore and Miller ready to take over as the Bruins' defensive leaders, or will McAvoy and Carlo step up to the challenge? How will McAvoy's play be affected by the departure of his friend Krug? Who will step up on the power play? Where do younger pieces like Clifton and Lauzon fit into all of this?
These are some of the many questions about the Bruins' blue line that will need answering in 2020-21. Boston's defense may be in for a major identity crisis this year.
---
---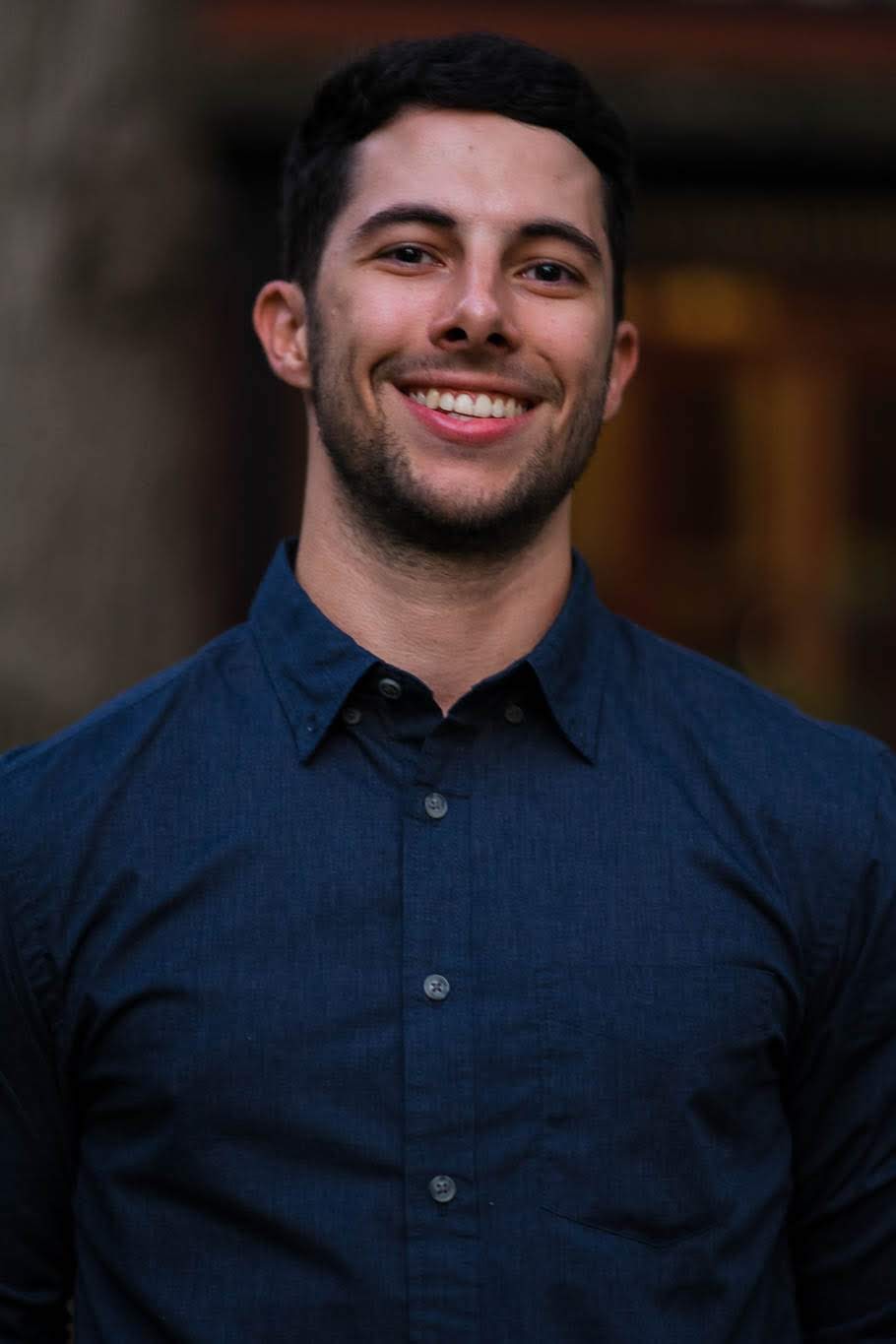 I cover the Boston Bruins for The Hockey Writers. Fan of all things New England sports.