We've finally come to the end of 2020 and the new season is right around the corner. The Boston Bruins' 2019-20 season was a roller coaster. While there were so many great things to happen in the regular season, the season ultimately came to an end in a second-round loss to the Tampa Bay Lightning. It didn't exactly come as a surprise, the team never quite looked the same when the season restarted after the pause due to the coronavirus. 
After winning the Presidents' Trophy and then facing a second-round exit, the team as a whole will have something to prove this season. It won't be easy. With only a few additions to the roster and a big loss in Torey Krug, the team will not have an easy path to make the playoffs or win the Stanley Cup.
Related: Bruins' Prospects to Watch at 2021 World Juniors
Similar to the team, there are several Bruins players who need to make their mark on the 2020-21 season. Some players are coming off of a disappointing season in 2019-20 as a whole while others had a disappointing playoff run. Other players were awarded new contracts in the past year that will certainly draw some increased scrutiny. Whatever the reason, these are the players who will be under the microscope when the season starts in January.
Ondrej Kase
Ondrej Kase did not have the best timing for his arrival in Boston. The Bruins acquired him on Feb. 21 for David Backes, prospect Axel Andersson, and the team's 2020 first-round pick. The season was then suspended due to the coronavirus on March 12. He only got in six games before the shutdown, in which he had one assist.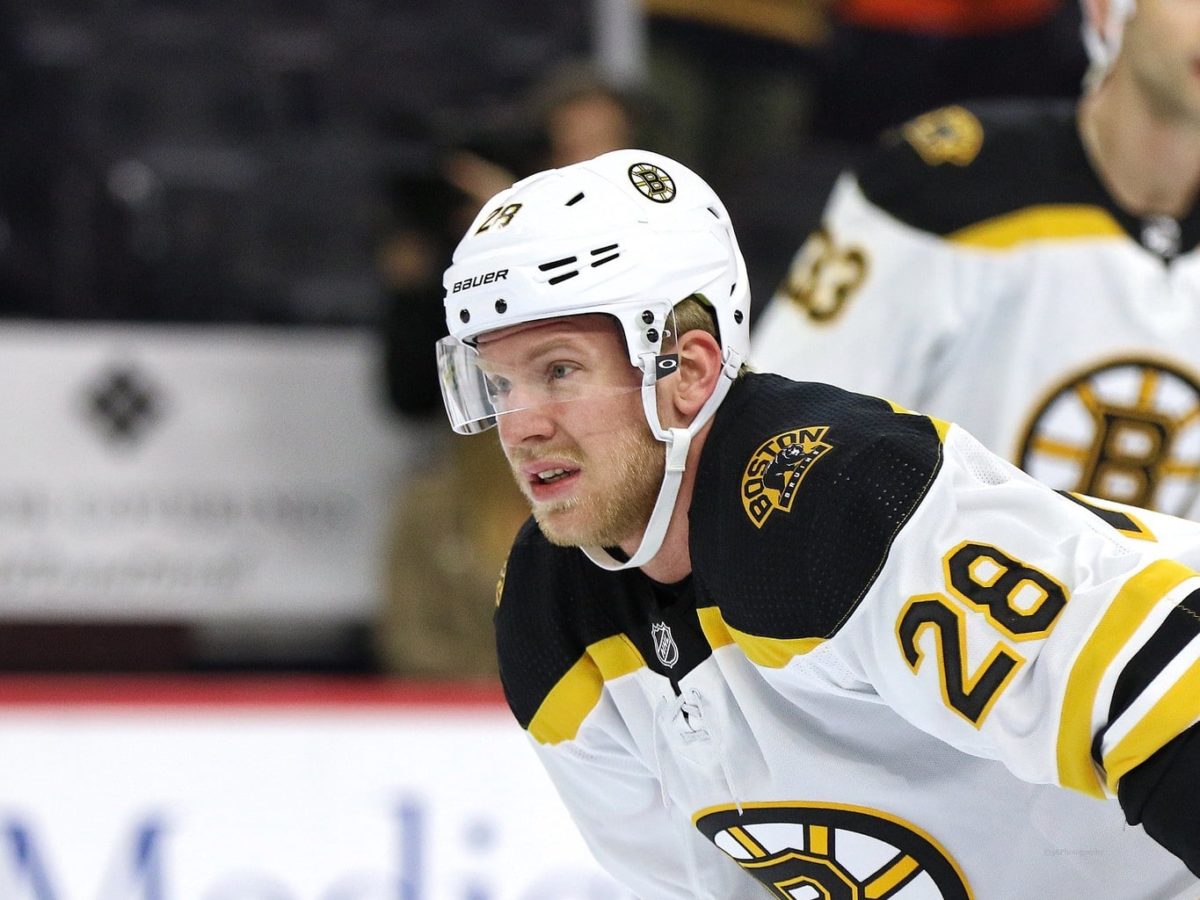 In 11 games during the 2019-20 postseason, Kase had four assists. While he didn't have many points, he did show flashes of promise, especially playing on the second line with David Krejci and Jake DeBrusk. 
In 2020-21, Kase will be expected to perform at a higher level than what he has shown in Boston so far. He deserves a little bit of a break for coming off an injury, joining a brand new team, and then having to deal with the interruption to the season. But any goodwill is sure to dry up quickly when the new season starts given his cost to acquire and the high expectations the team has for him.
Related: Bruins' Poised for Breakout Seasons in 2021
Kase has been labeled a potential breakout star for the past few seasons but injury troubles have held him back. The 2014 seventh-round pick has shown flashes of potential in his young NHL career, but has yet to have that big, career-defining year. The Bruins have been searching for a right wing for the second line for what feels like centuries now and he could be the solution.
But given the less than ideal start to his career in Boston and growing fatigue amongst the fans who want nothing more than consistent linemates for Krejci, Kase will need to make his stamp on the season early on. This is also a contract year for him, adding another dimension to his season. If he wants to stick in Boston, he needs to prove quickly that he's the solution to the Bruins' seasons long search for consistent depth scoring.
Tuukka Rask
It's funny to have one of last season's Vezina Trophy Finalists on this list, but given the way Tuukka Rask's season ended, it's hard not to include him here. Now, I am not one of the people who was calling for his head after his decision to leave the NHL playoff bubble. There was reportedly a family emergency involving one of his daughters. Some things are more important than hockey and family has to come first, especially during a global pandemic.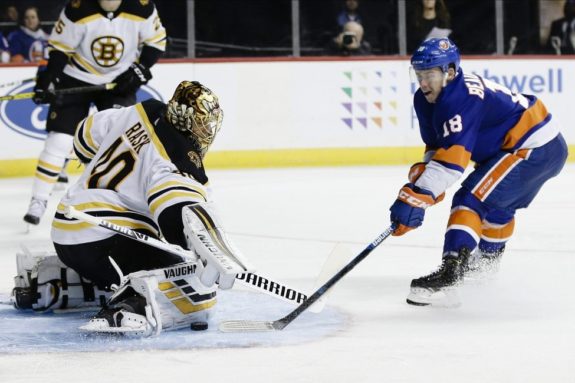 But, there was a big enough stir with his decision that the pressure is on for Rask to perform this season. It was a disappointing end to what had been a great season for him and he was sorely missed in the playoffs. There were also rumors about the Bruins gauging his trade value during the offseason.
Related: Revisiting the Bruins' Final Shortened Season at Boston Garden
Given everything surrounding Rask and the fact that he's in a contract year, 2020-21 will be an important season for him. It will be a chance for him to define his legacy as a Bruin. Is he a regular season stud who struggles in the big game? Or is he the full package superstar and one of the Boston greats?
Jake DeBrusk
The two-year, $7.35 million contract DeBrusk signed on Nov. 23 is a "show me what you can do" type of contract. He was taken in the first round of the 2015 Entry Level Draft because of his proficient scoring and potential to be a 30-goal scorer in the NHL. The Bruins need that guy and they need him now. While he has shown flashes of being that guy, he needs more consistency.
Related: Dear Santa: Bruins' 2020-21 Christmas Wish List
With this contract, he now has two years to show what he can do and cash in on a bigger contract in 2022. But this first year is particularly important if DeBrusk wants that contract to be with the Bruins. This offseason, there have been multiple rumors about the team looking for potential trade partners for him. Combining that with his disappointing step back in 2019-20 after scoring 27 goals in 2018-19, the pressure is mounting. 
With Brad Marchand and David Pastrnak coming off of offseason surgeries, DeBrusk will have a real opportunity to shine to start the season. Given the shortened season, it's doubtful he'll pass the 30-goal threshold for the first time in his career in 2020-21. But, DeBrusk should be one of the top three goal scorers on the team.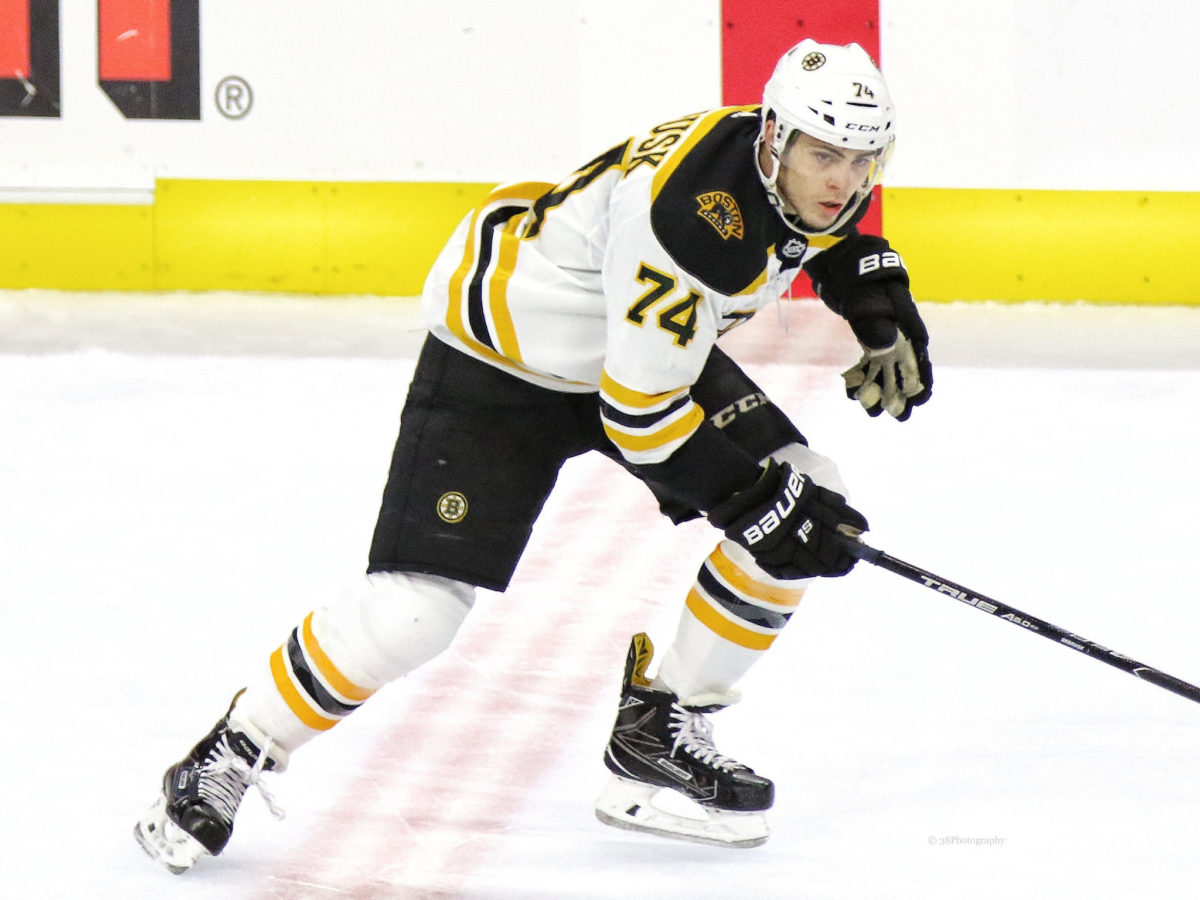 The clock is ticking on his tenure in Boston if he can't find the consistent scoring touch the Bruins need.
Connor Clifton
I am a big fan of Connor Clifton and think there is a lot of potential and excitement to his game, so 2020-21 could be a defining season for him. His success in the NHL came as a bit of a surprise as he was pulled up from Providence in November 2018 after injuries completely devastated the blue line. In his first game against Dallas, Clifton took advantage of his opportunity and was one of the most impressive players on the ice that night. His success was a pleasant surprise in the 2018-19 season.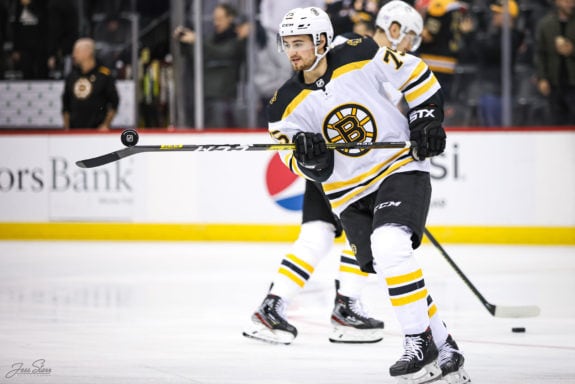 Since his NHL debut, the Quinnipiac University product has had flashes of excellence. His playing style, referred to as "Cliffy Hockey," is high energy and aggressive, if sometimes a bit reckless. Last season with a crowded blue line, he was often competing for the final line-up spot with John Moore and Jeremy Lauzon and also spent a fair amount of time out with injury. Even without a consistent spot on the blue line, the Bruins inked Clifton to a three-year, $3 million extension in 2019 that goes into effect this season.
The blue line is wide open this season and there will be plenty of opportunities for players such as Clifton to step up and make their mark. He has great shot at taking over some of Krug's responsibilities and earning himself a full-time spot in the NHL every night. With so many question marks on defense, the Bruins' blue line in general will have a lot to prove this season, and Clifton should hopefully take a big step forward.
Challenges Lie Ahead
The 2020-21 season will not be easy for the Bruins. With Krug's exit, injuries to Marchand and Pastrnak, and the uncertain future of their captain Zdeno Chara, there are a lot of question marks with this team. But on the flip side, there will be lots of opportunities for new players to step up and take on bigger roles. I wouldn't be surprised to see a breakout season from one of the many young players on the team's roster.
Related: Pros & Cons of Bruins' 2020-21 Season
They will face challenges in the newly aligned East Division and there won't be many "easy" games on the schedule. Given the compressed season, coach Bruce Cassidy and general manager Don Sweeney shouldn't be hesitant to make changes if something isn't working. Given the disappointing seasons of the Boston Red Sox and New England Patriots in 2020, Boston sports fans are going to be hungry for some success in 2021 and will be looking to the Bruins.
---
---