During the 2020 Entry Draft, NHL commissioner Gary Bettman announced that the NHL is aiming for a Jan. 1, 2021 start to next season. However, there are still a lot of moving parts that need to be organized before that projected start date can be finalized. Still, the NHL could return in two and a half months and with the draft now over and free agency winding down, it's time to look ahead. 
In every season, some players perform better than expected and others underperform. A team hits their stride at the right time and others falter out of the gate. No one can predict exactly what will happen. But it's fun to try. Below are three Bruins who could have their breakout season in 2021.
3. Charlie McAvoy
In July, the NHL Network ranked Charlie McAvoy 9th among the best defensemen in the league and he is the Bruins' top d-man. However, with Torey Krug gone, he will be poised for a breakout season as his time on the power play is likely to increase. Last season, he had 5 goals and 32 points in 67 games but only two of those points came on the power play in 91.4 of TOI with the man advantage; Krug had 236.3 minutes.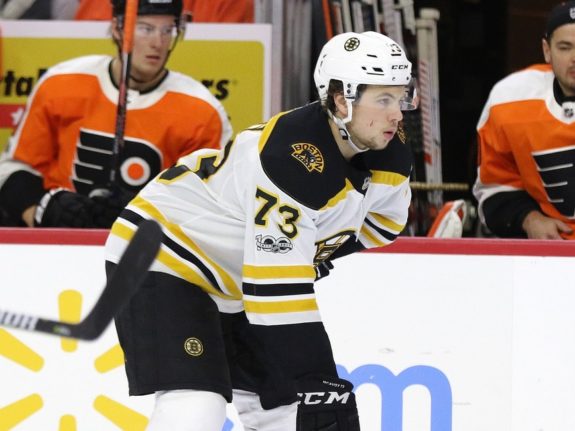 In his young career, most of McAvoy's points have come at even-strength. With more power play time, I expect him to earn more scoring opportunities and reach career highs in points in 2020-2021. The NHL's top defensemen like Nashville Predators captain Roman Josi and Conn Smyth Trophy winner Victor Hedman of the Tampa Bay Lightning consistently reach over 50 points a season.
Next season may also be the first time that McAvoy plays without Zdeno Chara as his defense partner. Since his NHL debut, McAvoy has had the benefit of playing opposite the captain and veteran which has been incredibly important to his development. As McAvoy said, "I consider myself extremely lucky to learn under this guy."
Related: A Bruins, Chara Breakup Would be Bad for Everyone
Chara is now an unrestricted free agent and if he returns to the Bruins, it most likely will be to a diminished role. It'll be an adjustment, but McAvoy is ready to play without his mentor.
2. Jack Studnicka
There wasn't a ton of opportunity to see Jack Studnicka play this past season, but when he did play, he looked promising. While he has yet to score that important first NHL goal, his aggressive play during the playoffs created several good scoring opportunities and he was impressive on both the second and third lines.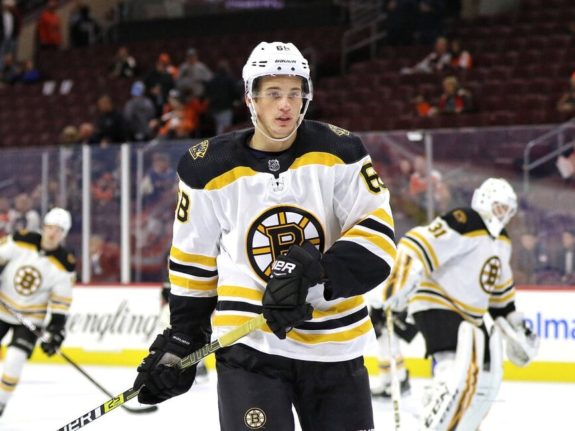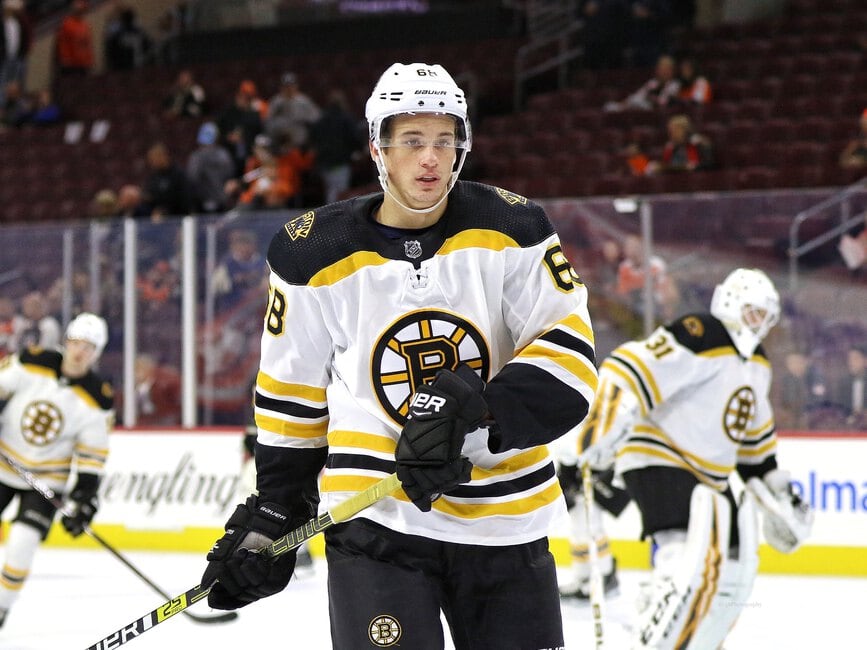 Studnicka is the best prospect the Bruins have and has a real shot of making the roster next season. With David Pastrnak and Brad Marchand expected to miss the start of the season, Studnicka could play in the top-six and earn some serious minutes. If he is explosive out of the gate, he could play himself into the Calder Trophy conversation.
The Bruins selected Studnicka in the second round of the 2017 NHL Entry Draft, 53rd overall. In his first season in Providence, he had 23 goals and 49 points in 60 games. He could bring some much-needed depth to the Bruins' offense and he will have an opportunity to prove himself ready for the top-six.
1. Matt Grzelcyk
On Oct. 17, Matt Grzelcyk signed a four-year, $14.75 million contract with an average annual value of $3.6 million which means the Bruins expect him to play an expanded role next season. He now has the second-highest AAV on the blue line behind McAvoy.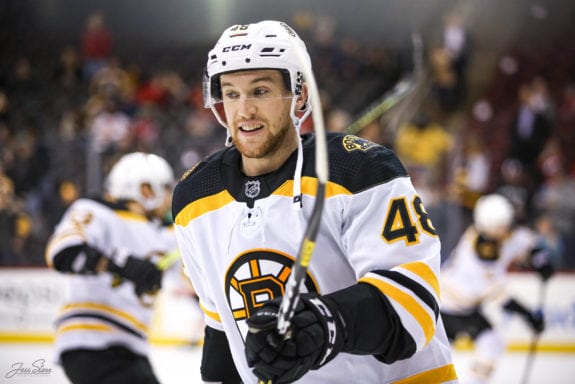 If the team is going to be successful in 2020-2021, some Bruins will need to step up, especially on the blue line. Grzelcyk has yet to average more than 20 minutes of ice time in a season, but that will probably change. In 2019-20, he reached career-highs in goals and points and his shot attempts grew from 90 in 2018-19 to 112 last season. He's playing with more confidence and it's impressive to watch.
Similar to McAvoy, Grzelcyk should see more playing time on the power play next season. He received more ice time than McAvoy in 2019-20 with 107.6 minutes and scored seven points, a third of his regular-season total.
Related: Boston Bruins Re-Sign Matt Grzelcyk
I expect Grzelcyk to get a chance on the top-pairing. With more opportunities and no injuries, he should easily surpass his career-high 21 points from last season. With his new contract, the Bruins seem to think he is ready to take the next step in his career.
Honorable Mentions
While McAvoy, Studnicka, and Grzelcyk are probably the likely candidates for a big season in 2021, there are several honorable mentions. 
Related: The State of the Bruins' Blue Line
After an unimpressive start to his Bruins tenure, Ondrej Kase may get a chance to play on the top line given the injuries to Marchand and Pastrnak. Hopefully, after a full training camp and an opportunity to settle in Boston, Kase will have a much better season.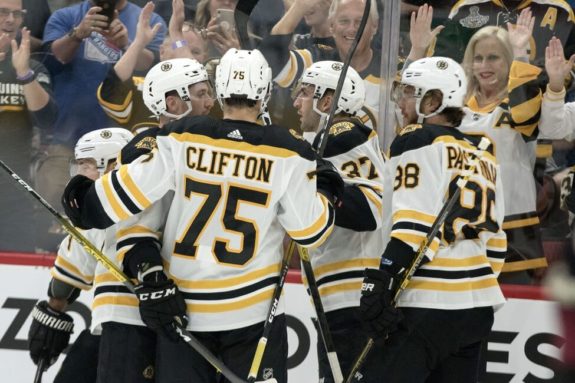 Honestly, any Bruins defenseman could have a breakout season. McAvoy and Grzelcyk will be given the biggest opportunity to succeed, but Connor Clifton, Jeremy Lauzon, and Brandon Carlo will also have a chance to expand their roles and grow as players. It will come down to who is ready to step up when they are called upon.
Here's to the next season and leaving 2019-20 in the rearview mirror.
---
---