At the halfway point of the 2021 IIHF World Junior Championship's preliminary round, Team Canada forward Dylan Cozens has stood out with outstanding performances in his first two matches, including a six-point game against Team Germany.
As of Tuesday morning, he leads the tournament in points, goals and assists. In just two games, the 19-year-old Buffalo Sabres prospect has recorded an incredible seven points (three goals, four assists). At last year's event, he recorded nine points (two goals, seven assists) in seven games en route to a gold medal. Needless to say, the young playmaker has shown major improvement this year from an already impressive campaign in 2020.
Averaging 3.5 Points-Per-Game
Cozens tallied six points (three goals, three assists) in Canada's opening game of the tournament; a bloodletting 16-2 win over Germany on Dec. 26. The next day, he added another assist to his tournament total as Canada defeated Team Slovakia, 3-1. With a 3.5 points-per-game average after two matches, he could go pointless for the remainder of the tournament and still be a point-per-game player.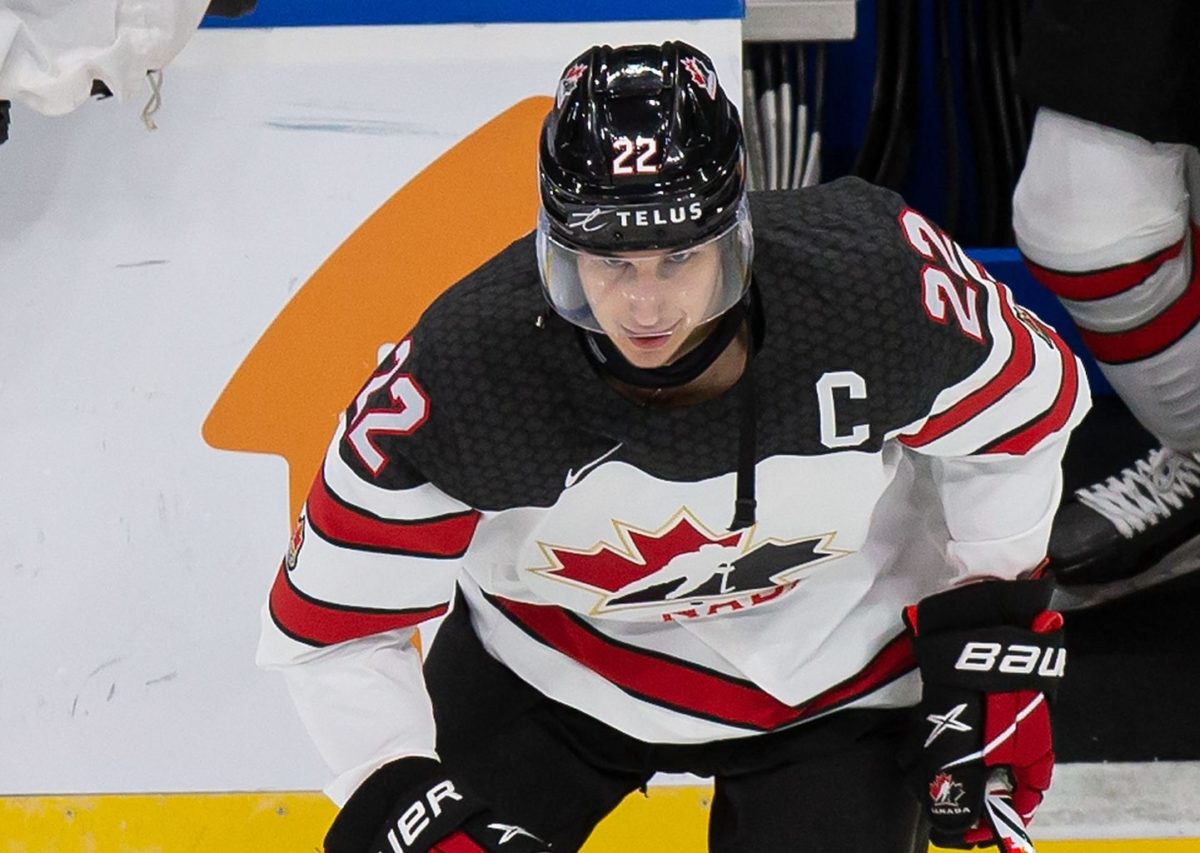 The Whitehorse native is known for his exceptional shooting ability, hockey sense, size, speed and strength. A rare talent and an extremely valuable asset to Canada, he is one of the most dangerous offensive weapons in this year's tournament. If he continues his exceptional play, he will almost certainly be playing with the Sabres next month, which would make him the first player from Whitehorse in 40 years to play in the NHL when the puck drops for the 2020-21 season.
Making the Yukon Proud
Cozens' background is very different from any other player on Team Canada's roster. He found his passion for the sport at a very young age when his father built a backyard ice rink in Whitehorse, the only city in Canada's Yukon Territory (from 'Dylan's Rink,' Whitehorse Daily Star, 04/13/2017). In such a cold region, he could pursue his passion for hockey almost every day growing up.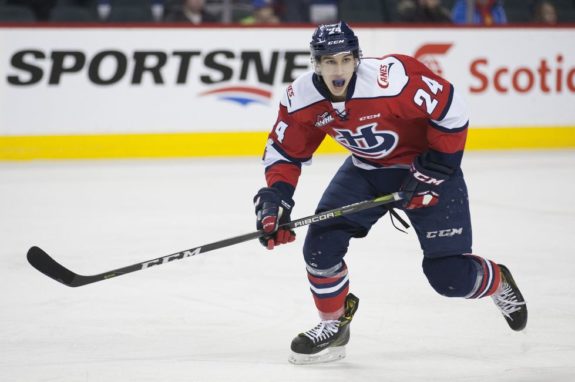 Cozens began playing organized hockey at six years old. As the years went by, it became obvious that he was at a level above his opponents. With a small population of around 25,000 residents, there were no real opportunities for him to try his skills against players of similar talent and age in Whitehorse.
He ended up playing men's recreational hockey until he broke his leg in a game at the age of 12. At 14, he made the decision to move to Delta, British Columbia by himself to pursue his hockey dreams and play with the Delta Hockey Academy. He later moved to Abbotsford, B.C. to join the Yale Hockey Academy and build a name for himself.
In 2016, Cozens' hard work, dedication, and perseverance paid off as he was drafted 19th overall by the Lethbridge Hurricanes in the WHL Bantam Draft. He also helped lead his country to two gold medals at the 2018 Hlinka Gretzky Cup and 2020 World Junior Championship as the first Yukoner to play for Canada. He will now look to secure his third gold medal with a 2021 World Junior win.
Cozens will next suit up for Canada against Team Switzerland on Tuesday at 6 p.m. ET. He's expected to play right-wing on the first line with Edmonton Oilers prospect Dylan Holloway and Washington Capitals prospect Connor McMichael, but head coach André Tourigny has made plenty of changes to the lineup recently, so his plans could be different by game time. No matter where Cozens lines up, it will be an exciting game as he looks to carry momentum against the winless Swiss team.
All the 2021 World Junior Championship Team Information:
Austria — Team Preview — Roster
Canada — Team Preview — Roster
Czech Republic — Team Preview — Roster
Finland — Team Preview — Roster
Germany — Team Preview — Roster
Russia — Team Preview — Roster
Slovakia — Team Preview — Roster
Sweden — Team Preview — Roster
Switzerland — Team Preview — Roster
USA — Team Preview — Roster
Selection Camp Invites by NHL Team
Draft Eligible Players to Watch
One Player to Watch for Each World Junior Team
7 Predictions for the 2021 World Junior Championship
---
---