When Nick Holden was acquired by the Boston Bruins, it looked like the perfect depth addition for a postseason run. A player who had skated in a top-four role on the New York Rangers who could log big minutes being allocated as an extra defender was an appealing concept.
In hockey, like in life, insurance is always better served as an emergency backup plan, however, and is almost never the preferred option. Unfortunately, things happen sometimes the insurance option needs to be called upon.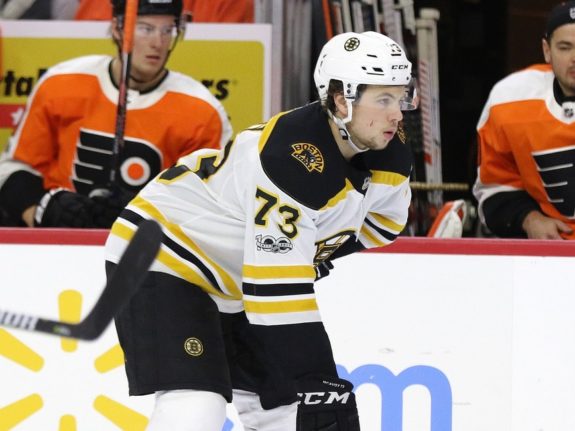 Such a scenario occurred when budding superstar defender Charlie McAvoy suffered an MCL sprain against the Montreal Canadiens. With the 20-year-old rearguard set to miss four weeks before being re-evaluated, the Bruins will be rolling with Holden in a top-four spot, at least for the team's next game against the Detroit Red Wings.
Holden Playing the Best Hockey of His Career so Far in Boston
All things considered, Holden has proven to be more than worthy of that spot and is proving to be an invaluable addition to this team at the trade deadline. In two games in a Bruins uniform, Holden has recorded two assists, 10 shots, four hits and has averaged 21:09 of ice time.
It's a small sample size, but in two games with the Bruins, Holden has logged a Corsi-For Percentage (CF%) of 71.4 and a Relative Corsi Percentage of 6.6. To put that into perspective, Holden had a 47.4 CF%, 46.3 CF% and 45.5 CF% in his last three seasons with the Rangers. While his numbers will likely regress to the mean at some point, it should be noted that his usage has been similar to that of his time in New York. if not slighly more difficult.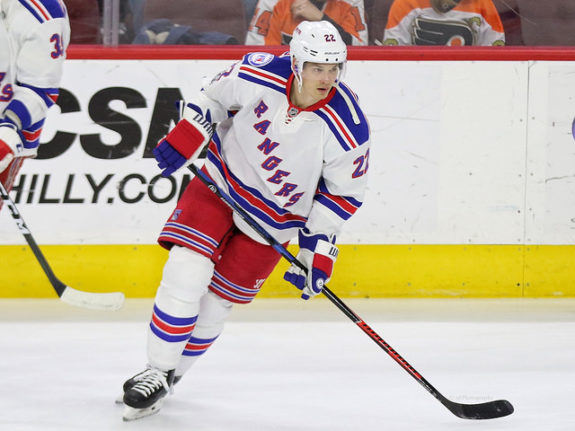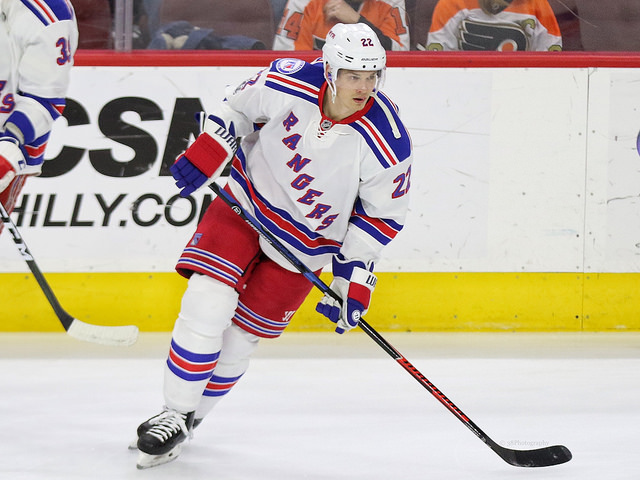 In fact, with the Rangers, Holden started 39.4% of his shifts in the offensive zone this season and 60.5% in the defensive zone. In two games in Boston, Holden has started only 36.8% of his shifts in the offensive zone with a career-high 63.2% coming in the defensive zone. Again, those numbers should be taken with a grain of salt given the significantly undersized sample of two games.
Sweeney's Trade Deadline Looking Like a Success
Even with the knowledge that these numbers may be the exception and not the rule, the fact that Holden is proving to be such a good fit for the Bruins this early into his tenure should be an encouraging one for fans of the club. It's something general manager Don Sweeney deserves credit for accomplishing.
For reference, in the days leading up to the deadline, the Bruins effectively swapped out defender Rob O'Gara and forward Frank Vatrano to acquire Nick Holden (on an expiring deal) while also moving up the third-round of the draft. O'Gara and Vatrano wouldn't have seen any ice time down the stretch.
In the meantime, Holden is now being played in a top-four role alongside Krug due to the Bruins best young defender missing time with an injury.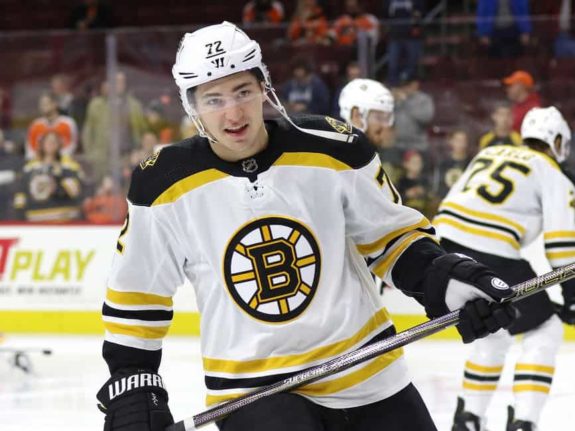 If depth didn't seem like an important thing prior to the deadline, the injuries to Patrice Bergeron and McAvoy (and to a lesser degree Tuukka Rask) should be eye-opening. The idea of "too much depth" is almost always a false narrative.
A team can never have too many assets, too many first-round picks or too many NHL-caliber players. If some don't get used, that's part of the business. It's also why having so many isn't a bad thing as it leaves teams with options.
Holden isn't a long-term fix in the top-four for the Bruins, but he's earned this look for now. What happens moving forward is anyone's guess, but the spot is Holden's to lose until McAvoy is healthy.
Both Adam McQuaid and Kevan Miller has proven that they can play legitimate top-six minutes in the NHL. When they're tasked with playing top-four minutes, however, they've often been the recipients of criticism in Boston.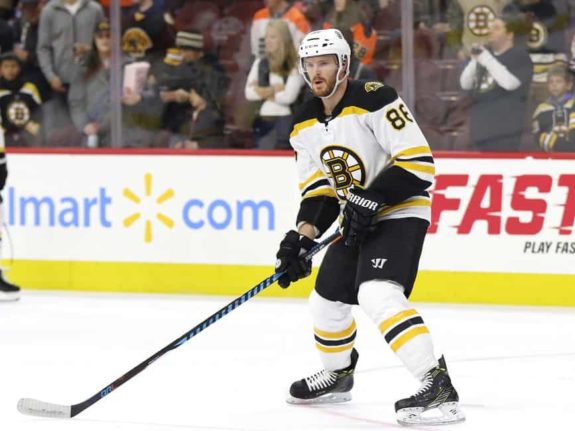 Rather than throwing the veterans to the wolves once again, head coach Bruce Cassidy is giving Holden a look to see if he can hold down the fort for what's looking like it could be the remainder of the regular season. At the same time, no lineup decision is ever set in stone. Even mid-game, a player can be elevated or lowered in the lineup if things don't appear to be working.
Bruins Fans Need to Trust the Process
The phrase "trust the process" has been thrown around a lot in sports over the last few years, namely among the NBA's Philadelphia 76ers and the NFL's Buffalo Bills. While their version of trusting the process entails trusting in the rebuild, the Bruins faithful could employ a different version of the phrase and trust the process that goes into winning games at the NHL level.
It's a process that entails a lot of difficult decisions and tough adjustments. Both Cassidy and Sweeney have done everything they can to earn the trust of their fanbase. The addition of Holden has proven to be a good one, Cassidy's usage of Holden has proven to work and now all that's left is testing whether or not the sample size is more the exception to the rule or a new rule altogether.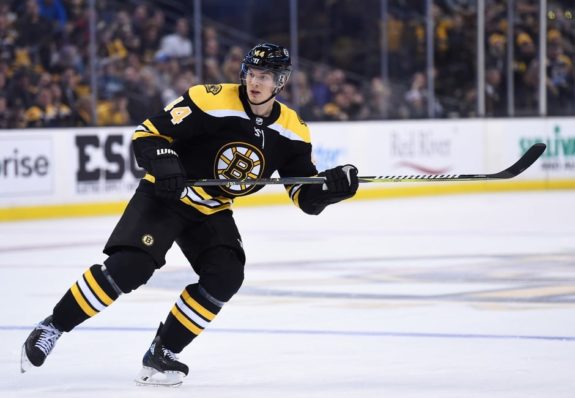 Only time will tell, but the Bruins losing McAvoy with an MCL sprain is a much better scenario than the team losing him with some sort of ligament tear. Things may seem bleak now, but the team definitely dodged a bullet with the initial diagnosis. Having an insurance policy in Holden also helped lighten the blow.