Brad Marchand is a player you just can't help but love as a fan of the Boston Bruins. Funnily enough, the opposite can be sad for the other 30 NHL fanbases. No matter how impressive Marchand is as a player, they simply can't help but hate him and his antics.
While Marchand remains the premiere pest in all of the NHL and quite frankly all of professional sports, it would be futile to try and argue against his claim as one of the most dominant, electric and clutch hockey players on the planet. With a five-point night Tuesday against the Detroit Red Wings, including a natural hat trick to cap off his impressive game, Marchand proved to once again be the deciding factor the Bruins needed.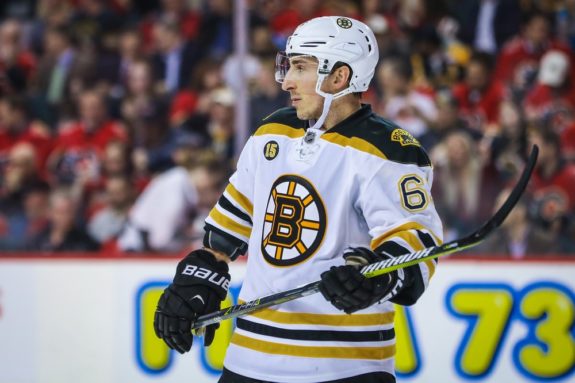 Just as he did two nights prior against the Montreal Canadiens, Marchand buried an overtime winner against the Red Wings to complete the victory for Boston and solidify another two points in the standings. While his ability to score big-time goals has been known for quite some time, Tuesday's goal was a record-setting goal that etched Marchand's name in the Boston Bruins history book.
Scoring his 28th goal of the season in overtime, Marchand officially broke a tie with legendary Bruins-forward Dit Clapper as well as Glen Murray for the most regular season overtime goals in the history of the Boston Bruins franchise.
Active overtime goal leaders
1. Alex Ovechkin (22)
2. Jaromir Jagr (19)
3. Daniel Sedin (15)
4. Marian Hossa (15)
5. Brent Burns (12)
6. Jeff Carter (12)
7. Evgeni Malkin (12)
8. Sidney Crosby (12)
9. Brad Marchand (11)

Marchand has played at least 184 fewer games than all.

— Ty Anderson (@_TyAnderson) March 7, 2018
Marchand's most recent tally improved his career-total to 18 game-winners in overtime. The next-closest player on the list is Patrice Bergeron who has scored six overtime winners in his career despite the veteran forward playing in 369 more games than Marchand in his illustrious and famously clutch career in Boston.
With Bergeron missing from the Bruins lineup in recent games due to a fractured foot suffered in a loss to the Toronto Maple Leafs at the end of February, Marchand and David Pastrnak are still producing in a way that speaks to their creativity and work ethics.
Bruins Top Line Producing Without Bergeron
Bergeron's absence from the lineup would have been reason enough for his linemates to slow down in terms of offensive production. After all, the 32-year-old forward is in the midst of what might be his best season to date; a season that has earned him a place in the Hart Trophy conversation.
Despite this, both Marchand and Pastrnak have seemingly found an extra step in their game since Bergeron went down with his injury.  In the four games without Bergeron, Pastrnak has scored a goal and recorded six points. In that same time frame, Marchand has recorded a stunning four goals including a hat trick and two overtime-game-winning goals and eight points.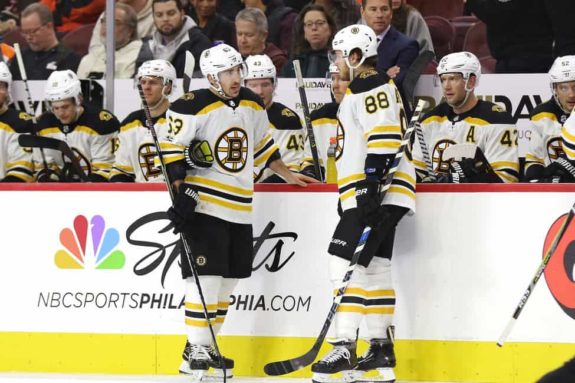 One thing about Marchand that's always stood out is his ability to constantly improve. Regardless of who is skating in the middle of the ice alongside him and regardless of the situation he's placed in, be it five-on-five, on the power play or shorthanded and regardless of the zone he starts in, Marchand has always given every single shift his 100% best effort. As a coach, that's all Bruce Cassidy and Claude Julien before him could possibly ask for from the 29-year-old forward.
Another Impressive Season for Marchand
In addition to his historic 11th overtime-game-winner Tuesday, Marchand continued to cement his legacy as one of the most gifted Bruins players in history. His 28 goals and 66 points in 51 games this season put him on pace for a hair under 38 goals and 89 points in 69 games. Pro-rating his totals over an 82-game season just for the fun of it and Marchand would be on pace for career-highs in goals (45), assists (61) and points (106).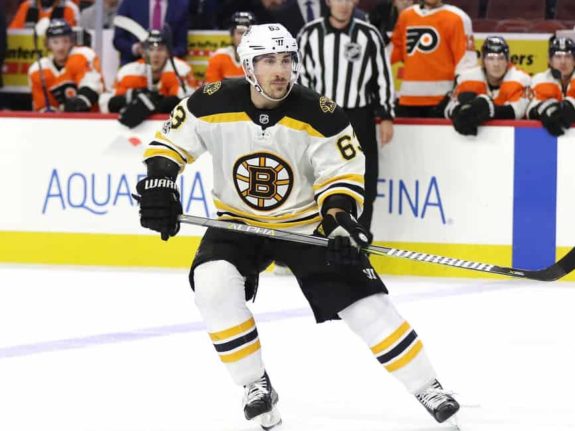 Though Marchand has been producing all season long, his most recent stretch of 13 goals and 34 points in only 22 games is just one example of how dominant he's been. In addition to his offensive prowess, Marchand's ability in his own zone and as a penalty threat make him one of the most complete hockey players in the game today.
It's long been said that no player has scored more short-handed goals in the NHL since Marchand joined the league than Marchand himself. Well, that statistic may be true, but the full story is actually even more impressive.
With 23 short-handed goals since his debut in 2009, Marchand not only has the most short-handed goals in that time span, but he actually has the most short-handed goals amongst active players.
The next highest total among active-players can be found at 22 goals, a tie between newly-acquired Bruin Rick Nash and center Antoine Vermette who debuted in 2002-03 and 2003-04 respectively.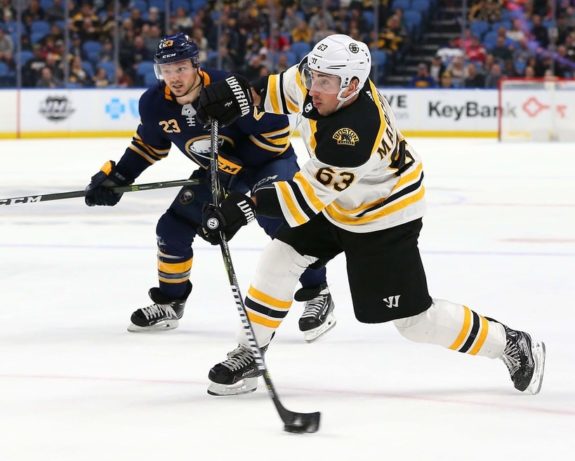 Whether you love him or you hate him (and the latter is likely the more popular option among the general hockey community), it's impossible to ignore just what Marchand has been able to accomplish in his career prior to turning 30 years old. With his eyes set on another Stanley Cup victory this season, it'll be interesting to see what other historic statistics Marchand records between now and the end of the season.