When Boston Bruins goalie Tuukka Rask left the Toronto playoff bubble on Aug. 15 for a family emergency, his absence left the goaltending duties for the remainder of the playoffs to veteran backup Jaroslav Halak. Pressed into action just hours before Game 3 of the first-round series against the Carolina Hurricanes, Halak won three straight games to help the Bruins advance to the second round.
Related: Top 3 All-Time Bruins Goalies
Things did not go as well for Halak against the Tampa Bay Lightning as it did against the Hurricanes, though. After winning Game 1, the Bruins lost the next four and were eliminated in five games. As the B's begin the biggest offseason in general manager Don Sweeney's tenure, one thing is for sure – they need Rask back to stabilize their goaltending in 2020-21.
Rask Still No. 1
No one should question Rask for leaving for a family emergency. It was the right thing to do. Family comes first.
But now that the dust settled on the Bruins' season three weeks ago, they need their No. 1 goalie back in the fold. He finished second behind Winnipeg Jets goalie Connor Hellebuyck for the Vezina Trophy after finishing the shortened regular season with a 26-8-6 record, a 2.12 goals-against average (GAA) and a .929 save percentage (SV%).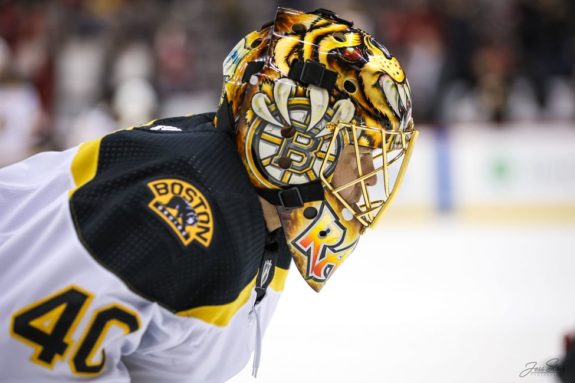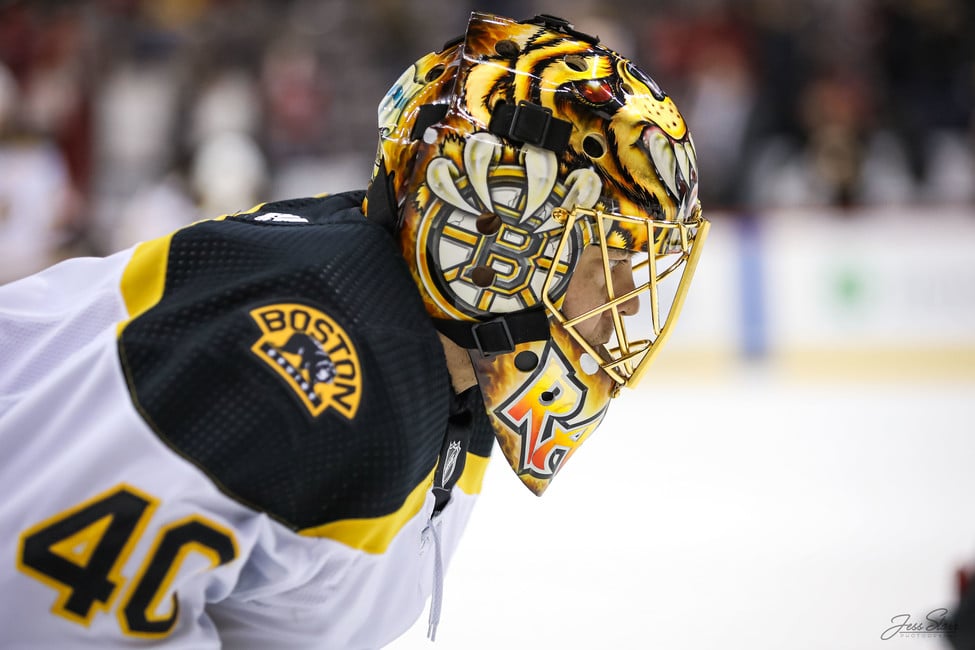 In his six trips to the playoffs for the Bruins, he has a career 2.20 GAA and .926 SV%. He led the Bruins to Stanley Cup Final appearances in 2013 and 2019, only to come up short both times. This season, he went 1-3 in the postseason with a 2.57 GAA and a .904 SV%. He clearly wasn't the same goalie in August that he was in his 41 regular-season games prior to the league pause.
Rask has one-year remaining on his eight-year, $56 million contract he signed in 2013. He carries a $7 million cap hit next season, and he's still the man in net for the team in 2020-21.
Halak's Postseason Proves Rask's Worth
Halak has been the best backup goalie in the NHL for the last two seasons. He has given coach Bruce Cassidy the ability to give Rask more nights off and stay fresh for the playoffs. Halak is 40-17-10 in his two seasons with the Bruins, with a 2.36 GAA, a .921 SV%, and eight shutouts. His play in the playoffs, however, showed that he's better suited as a backup than a full-time goalie.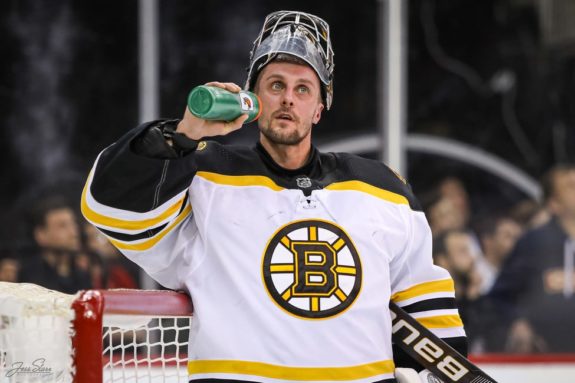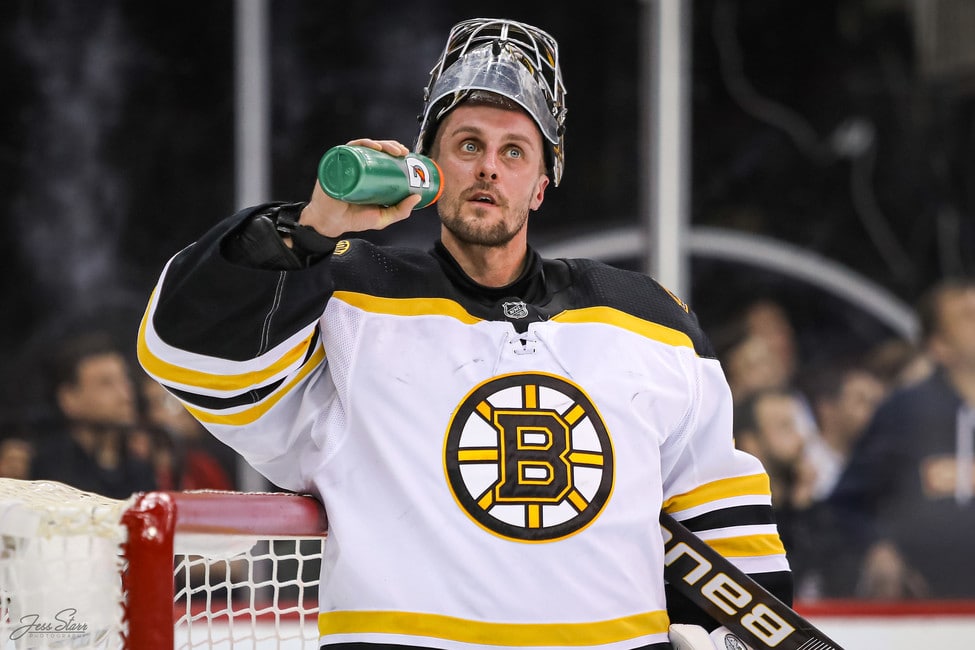 The B's signed Halak in May to a one-year contract to return next season behind Rask. There is goaltending depth in the minors with Daniel Vladar, who had a solid season with the Providence Bruins in the American Hockey League. He went 14-7-1, with a 1.79 GAA and a .936 SV% with three shutouts. He did get into Game 3 of the Lightning series and made his NHL debut after Halak allowed four goals in a 7-1 Bruins' loss. He allowed three goals and made 12 saves in just under 25 minutes of action.
Behind Vladar, the Bruins signed University of Maine goalie Jeremy Swayman in March to an entry-level contract after his junior season that saw him be a finalist for the Hobey Baker Award. The Bruins also have Max Lagace who spent time with Vladar in Providence. Legace was 22-7-3 with a 2.37 GAA and a .919 SV% with five shutouts.
Related: Esposito – The Trade That Shape the Bruins
With the Bruins being an older and veteran group, their window with this core is closing. In order to make a run in 2020-21, they need Rask to come back to his Vezina form.
Bruins Need Rask to Return
The Bruins need one more year of Rask in between the pipes in 2020-21 in the final year of his contract and Halak returning to his role as a counted-upon backup. After that, it's anyone's guess as to what the origination is going to go with. With all decisions that Sweeney and the Bruins front office are facing in the coming weeks and months, goaltending should be the last thing they need to worry about.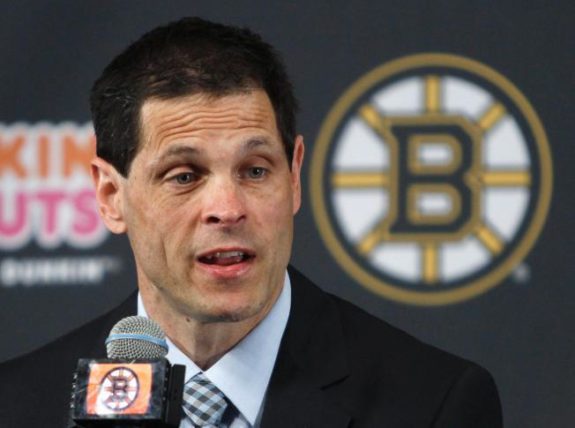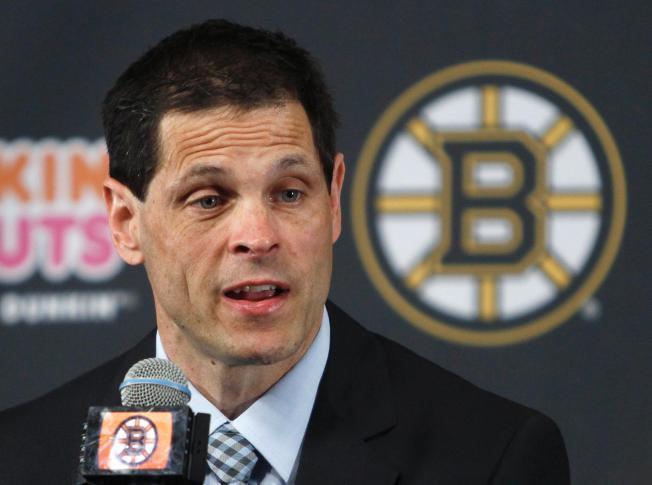 Next season, Boston will be a better team with Rask in net full-time and Halak as his backup. For the last two seasons, the duo has proved that the formula has worked very well during the regular season.
---
---