In a few weeks, the wait will finally be over for the young men waiting for a chance to hear their names called at the 2020 NHL Draft. This year, the draft will be held virtually, but the significance of getting your name called will carry the same weight.
The QMJHL has some top prospects, none bigger than the consensus first overall pick, Alexis Lafreniere, but the pool of draft-eligible players in The Q is deep and interesting. Here is a look at five players who may not have the same hype as the top names, but should be given a good look by general managers.
Theo Rochette
Theo Rochette is a skilled center who can do a lot of things well. He put up 39 points in 49 games played this past QMJHL season. He was originally drafted by the Chicoutimi Sagueneens but was traded to the Quebec Remparts midseason. He can change directions very quickly which helps him be a very effective playmaker, and he has a good head for the game. Although his puck and passing skills are his biggest asset, he can also finish with flair. Rochette is also good defensively and in the face-off dot, but as he gains more strength he will improve in those areas.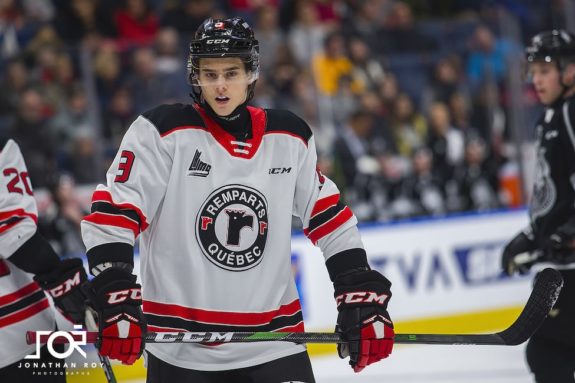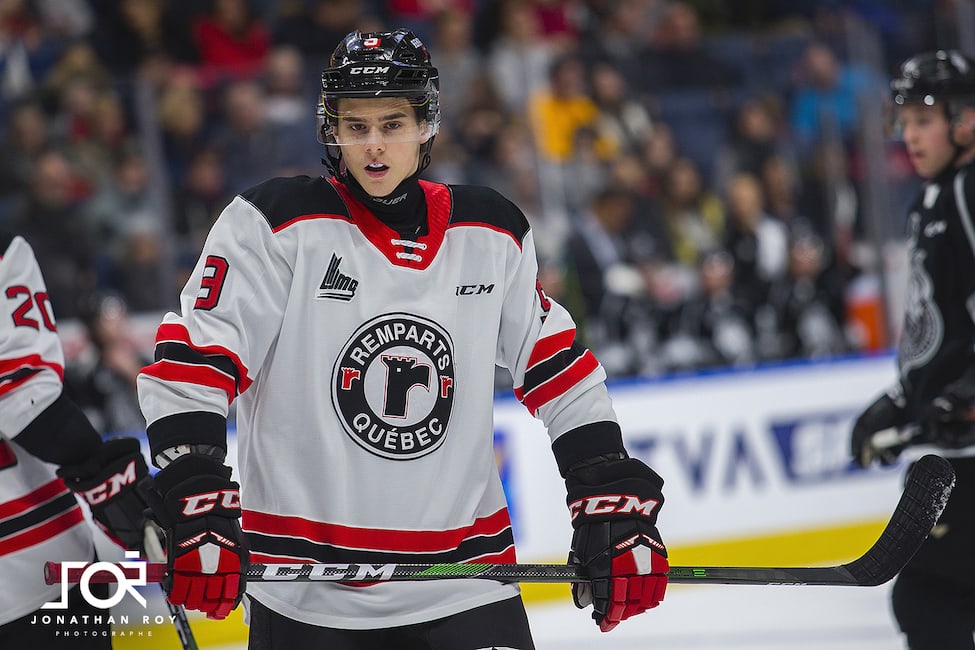 Rochette holds dual citizenship in Canada and Switzerland and played overseas for many seasons before coming back to play in the QMJHL. Most draft lists project him to go in the mid-to-late rounds and he will be a good get for teams in that range.
Elliot Desnoyers
Traded to the Halifax Mooseheads in the off-season, Elliot Desnoyers opened some eyes last season while playing for the Moncton Wildcats. He put up 11 goals and 24 assists on a team loaded with talent and built to contend for the Memorial Cup.
Related: 2013 NHL Draft – Where Are They Now?
He plays a complete 200-foot game, can play wing and center, and has a reputation for being a high character player on and off the ice. His skating has improved and he has a very accurate shot and above-average hockey sense. He is projected to go in the later rounds, but he could be a very solid pro and teams should give him a hard look.
Jacob Dion
Jacob Dion is a very interesting prospect who put up monster numbers for a D-man last season playing for the Drummondville Voltigeurs. He is an undersized player who plays bigger than he is. Extremely skilled with the puck especially on the power play, he can create offense consistently. The most impressive aspect of his 51 points last season was the fact he registered 17 goals from the back end which tied him for third in QMJHL scoring for a defenseman.
Dion was ranked No. 202 for North American skaters by NHL Central Scouting which would project him to go in the late rounds. The way the NHL is trending and the need for skilled puck-moving D-men could make him a steal for a team looking to improve in that area.
William Dufour
William Dufour is a big, strong right-shot winger for the Drummondville Voltigeurs who can flat out score. He has the ability to protect the puck well and at 6-foot-3 and 195 pounds, he is tough to deal with. He drives the net hard and gets to areas where he can produce. Has a good quick release and does a good job of changing angles when he shoots. He also causes havoc in front of the opposing cage, creating screens and chaos for goaltenders.
Dufour will be tough for general managers to ignore because of his upside. He does need work on his skating and edges, but NHL clubs are equipped to help prospects improve that. What he brings to the table with his size and scoring ability will make him hard to pass on.
Charlie Desroches
Although Charlie Desroches has sat in the shadow of Jeremie Poirier playing for the Saint John Sea Dogs, that doesn't mean he wants to remain there. Poirier is projected to go in the first two rounds in the draft and teams would be smart to make sure Desroches isn't too far behind. Desroches does many things well.
Related: 2007 NHL Draft – 5 Forgotten Picks
He is very good with the puck, but is also responsible on the back end and can defend. He is tough to play against and although he is not big he isn't afraid to be physical. He's not as dynamic as Poirier, but he does a nice job of running a power play and his ability to move the puck helps him produce.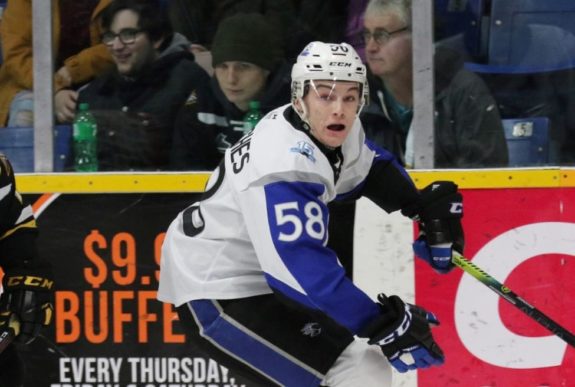 At 5-foot-10, 170 pounds, Desroches will have to continue to gain strength to be effective at the next level, but he has all the tools to succeed. After Poirier is off the board, teams would be smart to look right back in the direction of Saint John if they are looking for a capable blueliner.
Good Crop in the QMJHL
There are some top QMJHL prospects for the upcoming draft, but there is also a group of players that will be smart choices. This is shaping up to be a draft that produces players from the Q that can help organizations and contribute in the NHL moving forward. As usual, the QMJHL will be well represented on draft day. The league continues to churn out talent that develops into the type of impact assets that general managers love.
---
---