The 2007 NHL Entry Draft in Columbus is notable for a number of reasons. It was an American-heavy draft, the first-ever in which U.S.-born players went first and second overall — Patrick Kane to the Chicago Blackhawks and James van Riemsdyk to the Philadelphia Flyers, respectively — and second-ever in which 10 Americans were drafted in the first round.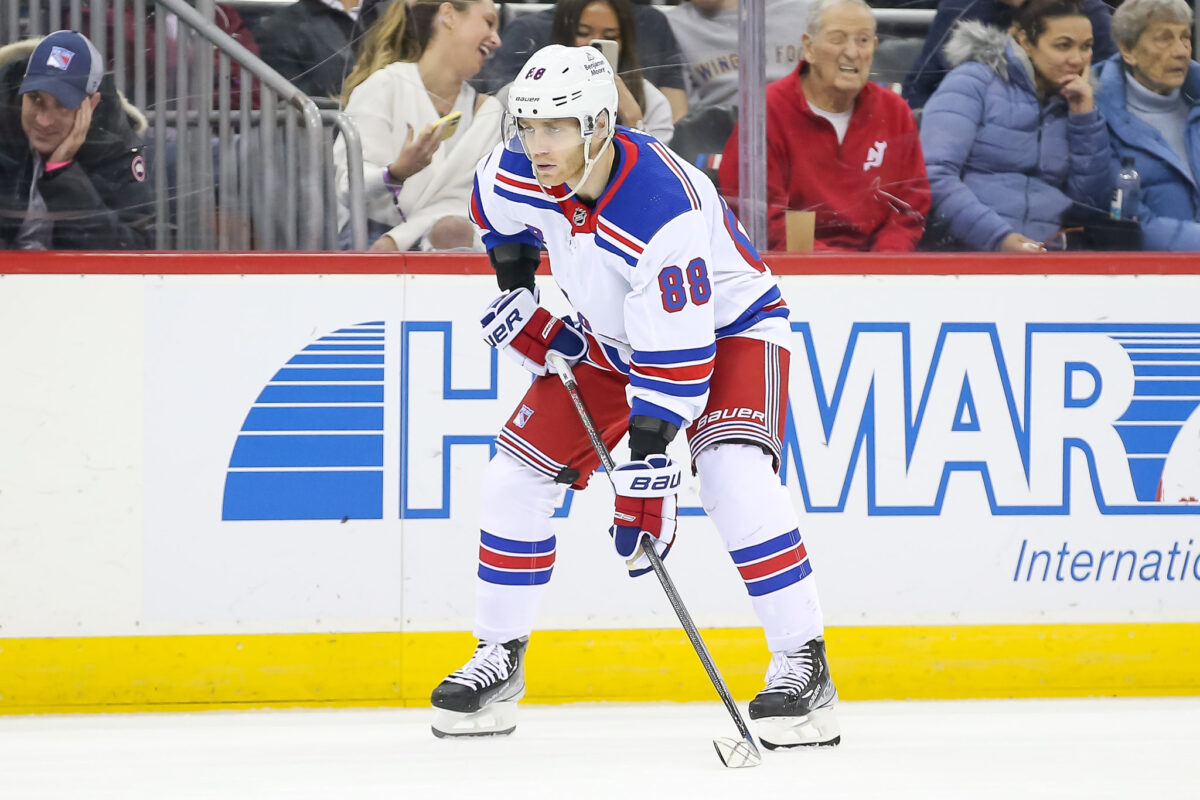 It was also notable for a whopping 10 first-round picks changing hands in trades the day before the draft. It produced a number of players still making big-time impacts in the NHL, such as Jakub Voracek, Logan Couture, Kevin Shattenkirk, David Perron, P.K. Subban, and Jamie Benn.

However, like any draft, it had its fair share of players who didn't pan out. You may not have thought about the following five for many years, but when they were chosen, someone (perhaps even you) had high expectations for them that they never reached.
Zach Hamill: Boston Bruins, 8th Overall
With the seven players ahead of him all having played 400 or more NHL games, Hamill, with just 20 played, is 2007's first big bust.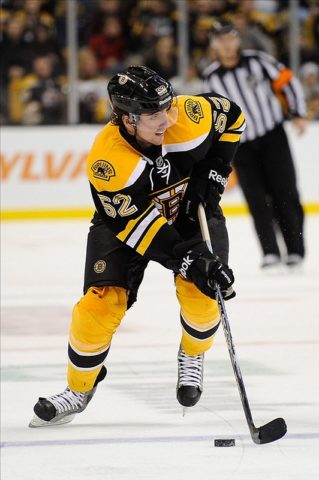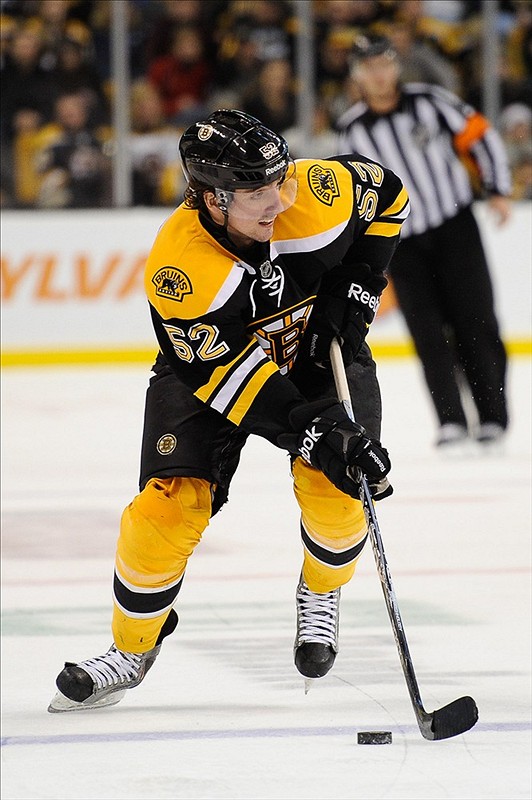 The centre seemed like a good pick — he'd come off two 75-plus point seasons with the Everett Silvertips and held, at the time, nine records for the WHL squad, including most points in a season (93), most career goals (87), and most career assists (175).
Hamill's junior success never translated into professional triumphs — he spent most of his five seasons in the Bruins organization playing for their AHL affiliate in Providence. He put up decent numbers there but was never good enough to make the permanent jump to the big club.
Hamill's longest NHL stint came in 2011-12, where he played 16 games and tallied two assists. After being traded to the Capitals organization, Hamill became a perpetual wanderer, playing in the Panthers, Predators, and Canucks systems. However, NHL ice time — and therefore an NHL goal — eluded him in all three places.
Related: 5 Biggest Busts in NHL Draft History, 2000-2010
Since 2013, Hamill has played overseas and bounced around more than Tigger in a Winnie the Pooh book. He's since suited up for 10 teams, including the KHL's Astana Barys and the SM-liiga's HPK Hameenlinna, before retiring after the 2020-21 season.
Keaton Ellerby: Florida Panthers, 10th Overall
Keaton Ellerby was not a bust to the extent of Hamill, but was definitely disappointing for a 10th-overall pick. He pales in comparison to Kevin McDonagh, Kevin Shattenkirk, and Ian Cole, three defensemen drafted after him in the first round.
The native of Strathmore, Alberta, possessed a monster 6-foot-5, 220-pound frame, dished out a big hit from time to time, and was decent in his own zone, but wasn't particularly physical given his size and had little offensive ability. The majority of his 212 NHL games came over four seasons with poor Panthers teams that only finished above .500 once.
---
Latest News & Highlights
---
The Panthers washed their hands of Ellerby in 2013 when they dealt him for a fifth-round pick to the Los Angeles Kings. That summer, the Winnipeg Jets claimed him off waivers and he had a brief career resurgence in 2013-14, playing 51 games for a team whose back end was both ravaged by injuries and thin outside their top four.
Ellerby quickly became expendable, though. In 2014-15, as the Jets improved, he was relegated to the AHL's St. John's IceCaps, appearing in just one NHL game.
Bereft of NHL suitors after the season, Ellerby made tracks to Europe and remained there ever since.
Alex Plante: Edmonton Oilers, 15th Overall
As disappointing as Ellerby was, he was a sight better than the defenseman taken five picks after him.
When the Edmonton Oilers general manager Kevin Lowe drafted Brandon, Manitoba-born Alex Plante, he knew he was making a risky pick on a project who was at least a few years from being NHL-ready. Most scouts considered his selection at 15th overall to be a reach, much higher than projected. However, Plante was touted for his skating and puck-moving skills and had just come off a 38-point campaign with the WHL's Calgary Hitmen. He was considered someone who, with a little seasoning, could blossom into an excellent offensive D-man.
Plante returned to the Hitmen for 2007-08 and had a nightmarish season, regressing from 38 points to two. As each season passed, it became crystal-clear drafting Plante was a fool's errand — the quickness and offensive flair that caused the Oilers to go off the board was largely missing in action.
Related: 10 Biggest Oilers Draft Busts Since 2000
Plante was more prone to drop the gloves than light the lamp in his time in the Oilers organization. Over four AHL seasons with the Falcons and Oklahoma City Barons, he had 35 fighting majors and only 43 points. Four concussions also hampered his development.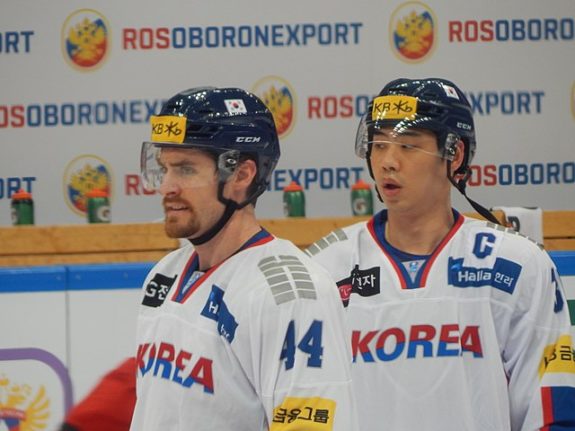 Overall, Plante played only 10 NHL games before the Oilers finally gave up on him in 2013. Since 2015, he's played in Asia, and in 2017, he became a South Korean citizen. As such, he was able to represent South Korea at the 2018 Winter Olympics in PyeongChang on a team stocked with a half-dozen Canadians.
Colton Gilles: Minnesota Wild, 16th Overall
The next pick didn't turn out much better. The Wild actually traded up to draft 6-foot-4 Colton Gilles at 16th overall, probably unnecessary considering he was marked 30th by Central Scouting.
It's clear the Wild saw something in the big Saskatoon Blade. He'd represented Canada at the IIHF World U18 Championships in Finland a few months earlier, tallying three points in six games there. Hockey's Future wrote Gilles "certainly has the potential to be a power forward in the NHL" and touted him as a "hard hitter with a definite mean streak" that needed to improve his defensive play and scoring instincts to become NHL-calibre.
Related: Wild's 5 Worst Draft Picks
Gilles would return to Saskatoon for 2007-08, win a gold medal with Canada at the 2008 World Juniors in the Czech Republic, and play 11 games in the AHL to end the season. The Wild then ushered him directly into the NHL spotlight to begin 2008-09 — the wrong move, considering how raw he was. It was a rush job that hampered his development.
Observers have criticized the Wild for what happened next: bringing Gillies up for the entirety of the 2008-09 season," Peter Prohaska of Hockey's Future wrote in 2012. "He managed just seven points in the 45 games he played. A season of healthy scratches seemed to sap Gillies's confidence, but his lack of puck skills and intuition also meant his game was not quite up to NHL standards.
Gilles struggled to establish himself on the Wild, who placed him on waivers in early 2012. He was picked up by the Columbus Blue Jackets and spent parts of the next two seasons there before kicking around in the AHL between 2013-15. Since 2015, he's played overseas, most recently suiting up for Dinamo Riga.
Aaron Palushaj: St. Louis Blues, 44th Overall
The Blues drafted Palushaj when he was just 17 years old after two standout seasons with the USHL's Des Moines Buccaneers.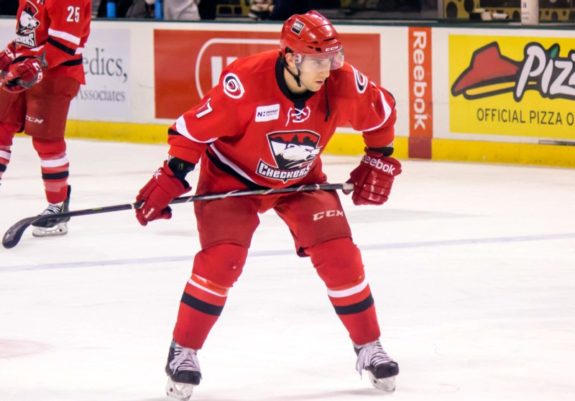 He would go on to have two productive seasons with the University of Michigan Wolverines before being assigned to the Peoria Rivermen to begin the 2009-10 season. Dobber Prospects had high praise for the winger, writing:
A pro-ready player in skill, heart and now size the 6'0, 185 lbs forward could be a contributor in St. Louis next season. While likely not skilled enough to be a PPG player, Palushaj is the type of glue winger who does the little things required to win. He should be full time by 2010-11.
He did not become full-time with the Blues like Dobber predicted. In fact, he never played a game there as he was traded to the Montreal Canadiens before the end of his first professional season. He became a key member of the Canadiens' AHL affiliate, the Hamilton Bulldogs, posting 112 points in 142 regular season games over parts of four seasons and 31 more in two deep playoff runs.
His longest NHL stint with the Canadiens came in 2011-12, where he did not enjoy the same scoring success, tallying just five points in 38 games. The Habs placed him on waivers in 2013 and he was claimed by the Colorado Avalanche, where he tallied a career-high nine points in 25 games down the stretch, including his first-ever three-point night.
Palushaj joined the Carolina Hurricanes organization to begin the 2013-14 season but spent the majority of his time with Charlotte Checkers, where he again showed the ability to put up points at that level, notching 22 goals and adding 36 assists in 68 games.
Since then, Palushaj bounced between the KHL, AHL, and Europe. In 2017-18, he led Brynas IF of the Swedish Hockey League with 45 points in 51 games.
Honourable Mentions: T.J. Galiardi, Drayson Bowman, Linus Omark