The 2023 NHL Trade Deadline is less than a month away, and the rumor mill is starting to pick up plenty of steam because of it. One of the most-talked-about teams heading into the deadline is the red-hot Boston Bruins, and it is easy to understand why. At the time of this writing, they have a league-best 39-7-5 record and truly have "Stanley Cup or bust" expectations because of it. They were one of the teams rumored to be in on Bo Horvat, but now that he has been dealt to the New York Islanders, general manager (GM) Don Sweeney will need to consider his other options.
---
---
The Philadelphia Flyers, on the other hand, have been better than expected, but they still have a 21-22-9 record and are six points behind the Pittsburgh Penguins for the final wild card spot in the Eastern Conference standings. With that, they have played three more games than Pittsburgh, so their playoff hopes are rather low. Due to this and the team retooling, they are expected to be major sellers at the deadline. As a result, they are reportedly shopping their All-Star forward, and I believe that the Bruins should make a push for him. Let's discuss why now.
Kevin Hayes Becoming Trade Candidate
Philadelphia Flyers forward Kevin Hayes is having a strong 2022-23 season thus far. In 51 games on the year, he has 15 goals to go along with 45 points and was named to his first All-Star Game because of it. Yet, although the veteran is having a year to remember, there is a good chance that we could see him moved at the deadline. It ultimately makes sense, as Hayes' trade value is currently at its highest, and he is at a point in his career where he is better suited to play for a playoff team.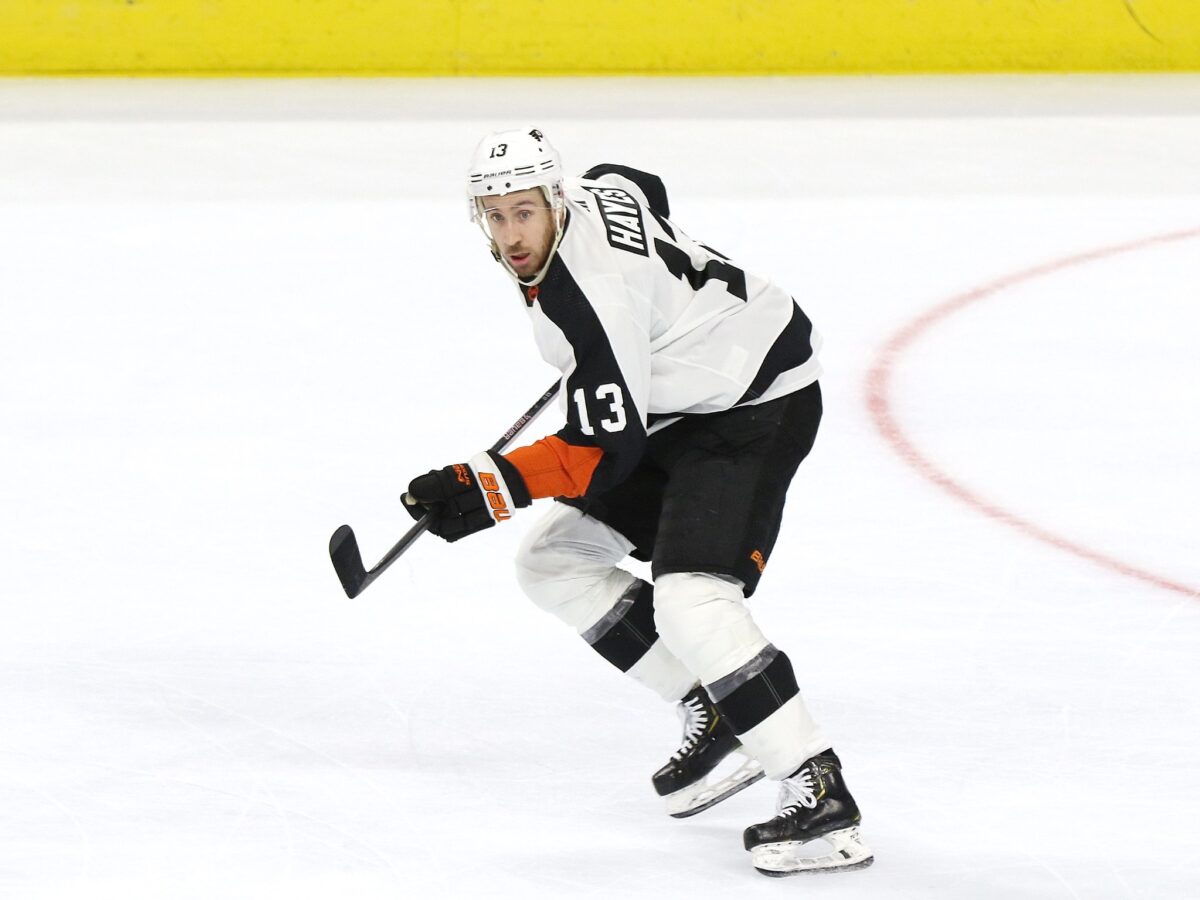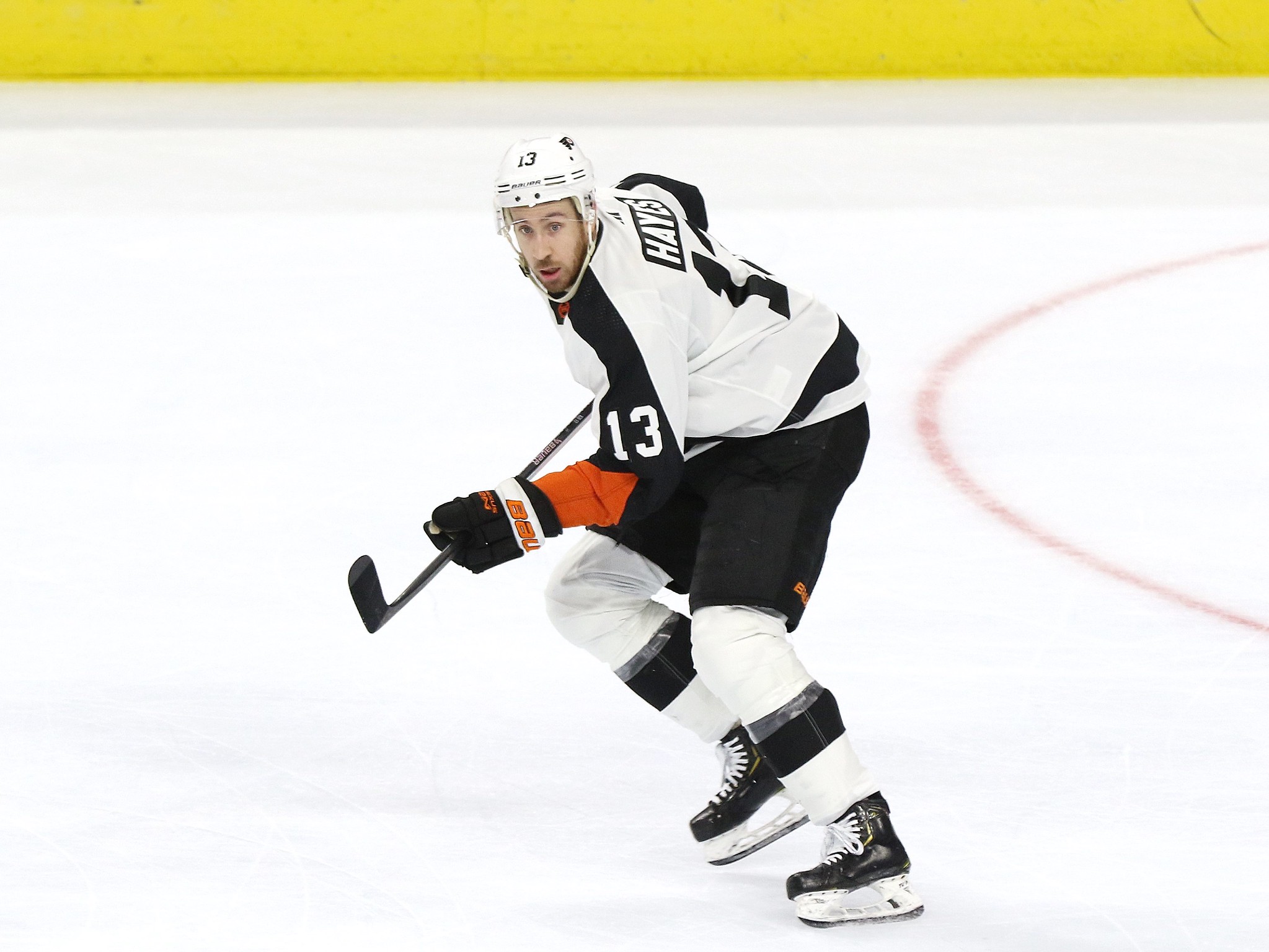 Yet, now more fuel is being added to that fire, as Philadelphia Hockey Now writer Sam Carchidi wrote that Detroit Hockey Now writer Kevin Allen has reported that a very good team is interested in acquiring Hayes. Although that said team was not specified, I do wonder if it could be the Bruins. After all, Sweeney pursued Horvat, so perhaps Hayes could now be on their radar, as he is also a center. On paper, there could be a match here between the two parties.
Why Hayes Would Be a Good Fit for Bruins
Although acquiring Hayes would not be the biggest splash ever, it is fair to argue that he would be a good fit for the Bruins. When looking at a potential spot for him on the Bruins' roster in the short term, he could center a strong third line with Charlie Coyle and Taylor Hall. This, in turn, would make Boston's top nine look significantly deeper as they gear up for the postseason. However, he also has shown this season that he can play left wing, so the Bruins would have several options with him.
Related: Bruins & Red Wings Could Make Massive Trade at 2023 Deadline
---
Latest News & Highlights
---
Hayes has also been noted as being a solid two-way player, so he would be a good player for the Bruins to add to their special team units. The Bruins' power play has noticeably gone stale over the last few weeks, so bringing in an offensively-gifted forward like Hayes could be a way to fix it. With that, his strong net-front presence ability could allow him to see time on their first power-play unit specifically. Furthermore, his steady defensive play would give the Bruins another quality option for their already-strong penalty kill.
Hayes would also give the Bruins another potential long-term option at center. It isn't a secret that Patrice Bergeron and David Krejci are not going to be around for the Bruins forever, so it wouldn't hurt to have Hayes around to replace them later down the road. Yet, for this to have any chance of occurring, the Bruins would need to not be on Hayes' 12-team no-trade list.
Potential Trade Between Bruins & Flyers
With Hayes having such a strong season, it is clear that his trade value has gone up. As a result, it would likely cost the Bruins their 2023 first-round pick and a prospect like Brett Harrison to get this deal started. However, even if the Flyers retain a good portion of Hayes' salary, the Bruins would need to send money the other way. Due to this, the Bruins would need to throw in one of Craig Smith or Mike Reilly with their 2023 third-round pick to make this move come to fruition.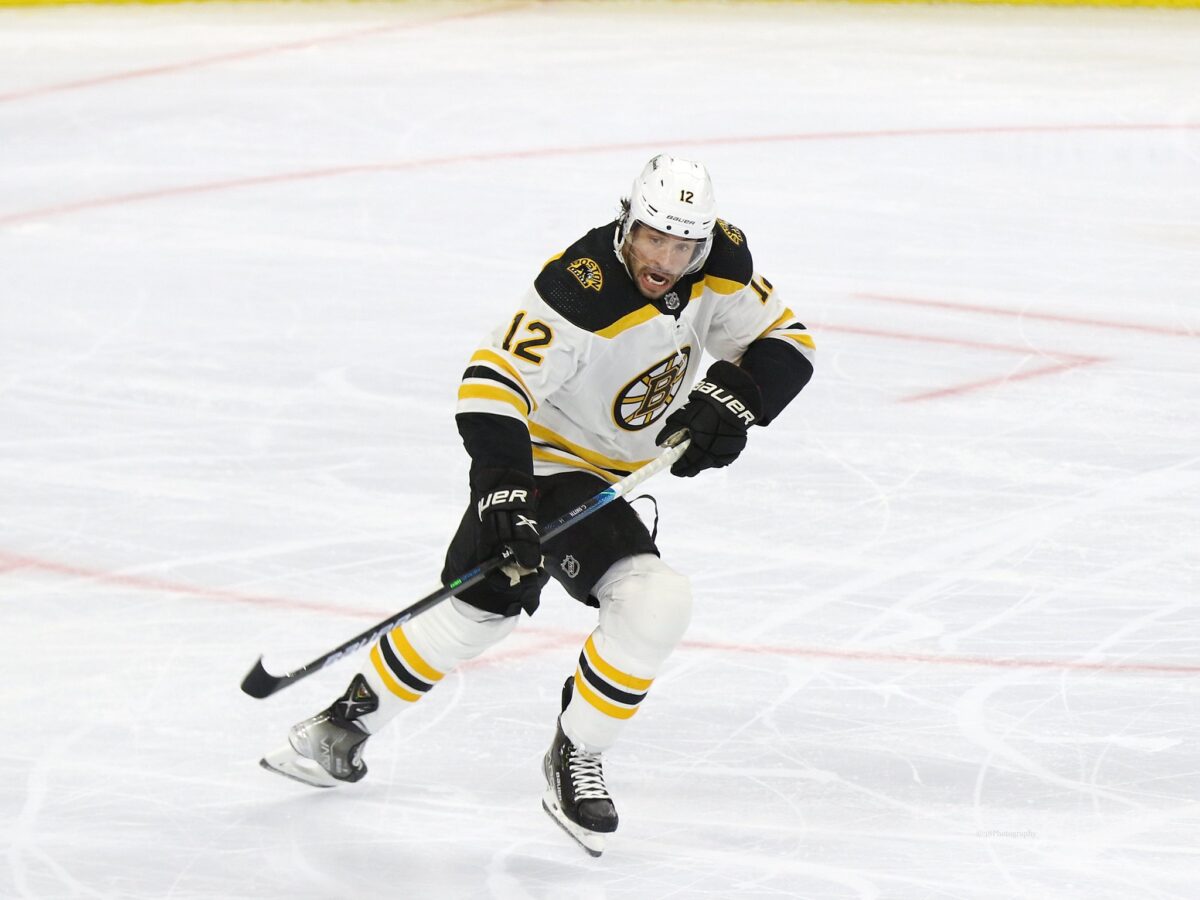 Harrison is exactly the kind of prospect that the Flyers would like to add to their system. The 19-year-old center is having a very strong season in the Ontario Hockey League (OHL), as he has 26 goals and 51 points in 42 games split between the Oshawa Generals and Windsor Spitfires. When noting that he has the upside to become a potential third-line center at the NHL level, it would make sense for Philadelphia to take a chance on the 6-foot-2 forward.
The Flyers could also be willing to take on Smith or Reilly if it results in them landing a sweetener like Boston's 2023 third-round pick. After all, they are aiming to build up their team for the future, so adding a decent draft pick would not be the worst thing in the world for them. Between Smith and Reilly, the Flyers would likely prefer the former, as his contract expires at the end of the year.
Nevertheless, it is clear that the Bruins have a very good trade target here in Hayes. We will need to wait and see if the Bruins successfully acquire the All-Star forward at the 2023 Trade Deadline from here.