Yesterday, Bob McKenzie sat down with Senators GM Bryan Murray for a 1-on-1 interview at the Rookie Tournament in London, Ontario.
For some reason, Mckenzie always seems to get the best out of anyone he chats with. Whether if it's a player, coach or manager, they always tend to share more than they would with other reporters. This time was no exception. We got great insight from Murray on the situation with Marc Methot and Bobby Ryan, an honest take on last season's downfalls, and most importantly, an update on his health.
Here are the highlights of the interview.
On how he's feeling:
"I feel fine right now. There are days during a two-week block that are not so good, but for the most part I feel fine and it's great to get back in the arena and watch the young guys compete."
Nothing's better than hearing that Murray is doing all right.
On what went wrong last season:
"I don't think our training camp was great. I think maybe we were too comfortable. The year before we had a lot of injuries, a number of the key guys didn't play very much and we came to camp with the full group. Maybe we thought we were going to be better than were going to be and certainly, we didnt compete at the same level, no question. Maybe there was a comfort that the stars were back and the other guys didn't have to work so hard."
Clearly there was a problem with Paul MacLean and the minimal effort he was able to squeeze out of the roster last season. If the players who aren't stars on the team thought they "didn't have to work so hard," then MacLean's ethics should be questioned even more than they were. If anything, the players who aren't stars on the team should be working harder than the players who are the stars.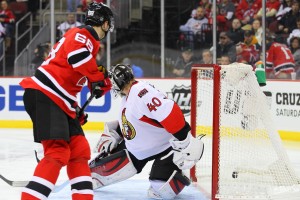 On what Paul MacLean and Murray have discussed:
"There's no question that we think we've got a plan that will allow our players to be more productive…. I don't think we played defence at all last year. A lot of people blamed our goaltending, but I don't think our defence core was any good. I think each and every one of them took a step backward."
To be honest, I would blame the defence and the goaltending.
On what needs to improve:
"I thought our penalties were far too high, our goals against were far too high, shots against every game were far too high, so the focus has got to be getting back to the team game and team game starts at playing defence."
In this case, penalty trouble and ice time distribution are directly connected. Chris Neil and Zack Smith, members of Ottawa's fourth line, were both in the top five of minor penalties taken last season with a combined total of 79. That's almost one minor penalty per game. The fix is somewhat obvious. Play the fourth line less, take less penalties. Yet, the average ice time for Ottawa's fourth line was 13:41. Hardly fourth line type minutes.
On if a budget team can compete with teams that spend to the cap:
"I think we're a budget team without a doubt and we have to get everybody to play real well. I think evaluation and the part of the scouting staff and management is really important if you have that type of team. But certainly, Eugene Melnyk has made it very clear to me and our team that we get well into the season and we look like we're a good hockey team and a contending hockey team, to make the playoffs and maybe go a bit, then he will spend at that point and time."
So, Melnyk will let Murray spend money. But only if it's on a rental near the end of the season, and only if they are a going to make the playoffs. I'm not so sure that trading for Ales Hemsky at the trade deadline again constitutes spending money. Not exactly what fans mean when they beg the club to open their wallets.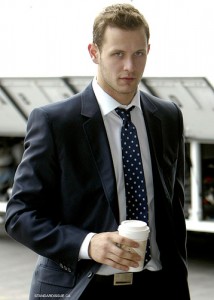 On Jason Spezza:
"Jason Spezza hasn't really been happy for a couple of years in Ottawa. I think the finger pointing sometimes, at him, was a little harsh. We all thought Jason was a quality player, big point getter for us, but maybe it was time for him and maybe it was time for us to take the next step and try to get another player to play that role or a variety of players to play that role. I think we'll find the solution. We think Jason will do well in Dallas. We think we'll do well with the group we've got."
The overall departure of Jason Spezza is a double-edged sword. On one hand, the Senators lose an outstanding offensive player and a face of the franchise. But on the other hand, it was time to lose the defensively deficient centre.
Jason Spezza made it clear; he wasn't satisfied in Ottawa. Now, both sides get what they want. Spezza gets to go play on a Cup contending team in the Dallas Stars, and the Senators get to start over knew with the acquisition of a few prospects. Everybody's happy.
On captaincy:
"We haven't determined that yet. We know that we have three or four outstanding candidates. We know that we have to make the right decision if we make a decision in that area. It may well be that we go with three A's this year and point one of them out as sort of the senior guy."
Clearly the New York Rangers have set a trend after their captain-less playoff run. Just yesterday, the Montreal Canadiens announced that they will be sporting four A's and no captain this season. Maybe the Senators, too, should cut their losses and go without naming a captain. Giving some time for the dust to settle on the departure of two captains in two years might be the best thing to do.
On Bobby Ryan:
"He does like Ottawa. He likes, for the most part, living there and being on the Ottawa Senators, the environment of a Canadian city and all those good things. He wants to play long minutes. He wants to be more prominent in the good core of good players. Early on, and I'm not sure why this happened, but he didn't play more than 16, 17 minutes in a lot of games, early. He had an issue with that and he talked to Paul and myself about that. He felt that he wasn't one of the guys to go to… We have to be a more disciplined hockey club, and that will allow Bobby Ryan and the good players to play more minutes. But I think Bobby Ryan's role has to be added to as well. I think he can be a penalty killer, I think he can play more on the power play. I think if we do that for him, he'll do a lot for us and we'll have a better chance of getting him signed."
If Bobby Ryan wants to play big minutes, you play him big minutes. Last year, the Senators gave their third and fourth lines way too much ice time and their top two lines, not enough. The moment you see Chris Neil put on a power play with a minute left in the third, and the team down by a goal, it's clear that distribution of ice time could be a problem.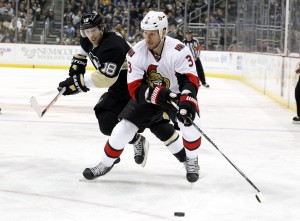 On Marc Methot possibly being traded if a deal can't be reached:
"Yeah, I made that clear to Marc and his agent, Larry Kelly, that we can't afford to lose a player of his stature to free agency at the end of the year… We are trying to get our core guys secure, we just don't think we're in the ball park right now where Marc wants to be and there's a possibility that something (trade) could happen."
I think Methot's hometown discount might have went out the door when he asked for $5.5 million. Just a thought.
On Erik Karlsson:
"He looks terrific. He feels terrific. The Achille's tendon now, he felt at times last year at times he wasn't secure on it, he feels it's a hundred percent back to where it was. He's come back, he's a grown up, young man now… I think Erik's going to be back and he's going to be our star without a doubt."
Erik Karlsson at 100 percent. Need I say more?
On the goaltending situation:
"I like the fact that we have two. I think Paul's going to give the opportunity to the guy that plays the best to play the most and that's all we can ask for. I think the two of them appear to get along very well at this point and time and if we have to make a move later on then we'll do it…. We've made it very clear to both goaltenders that coming into play, whoever plays the best is going to be the goaltender."
Giving Robin Lehner a fair opportunity to play No.1 goalie minutes is great news, but only if MacLean and company actually follow through. Signing Anderson for $4.2 million and then telling him his backup for the past three years might take his job from him seems a bit like a slap in the face, though. Nonetheless, I'm all for a little competition between goalies.
On the playoffs:
"This is a playoff team."
Short, sweet and to the point.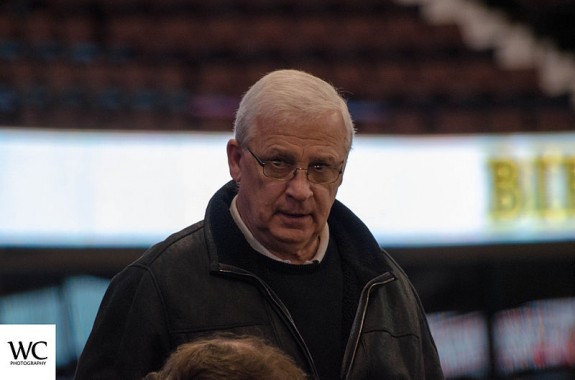 The main thing Sens fans should take away from this interview is that Bryan Murray is doing just fine. Never mind the contract extensions, don't worry about the goaltending. Murray is fighting the biggest battle of his life, and to hear he's doing all right is music to the ears of a team, a city, and overall, a league.
Keep fighting, Bryan.