And thus ends the first round of the 2017 Stanley Cup Playoffs. If you're like me, you woke up this morning to a bracket that is so far gone that you need a deep-sea submersible to locate your chances of winning your league. Plus, you'll also have to put up with that person at your office that knows nothing about sports and who only joined for fun, as they undoubtedly went eight for eight.
Let's examine what went wrong.
So, You Picked Boston
The Logic
Boston went 18-8-1 down the stretch following the firing of long-time head coach Claude Julien. New bench boss Bruce Cassidy opened the taps on a suddenly young Bruins team, allowing speed and offense to flourish.
Meanwhile, the Senators backed into the playoffs and superstar defenseman Erik Karlsson had been hobbled by injury. Not to mention the fact that head coach Guy Boucher looks like a Bond villain. I mean, when do those guys ever win, amirite??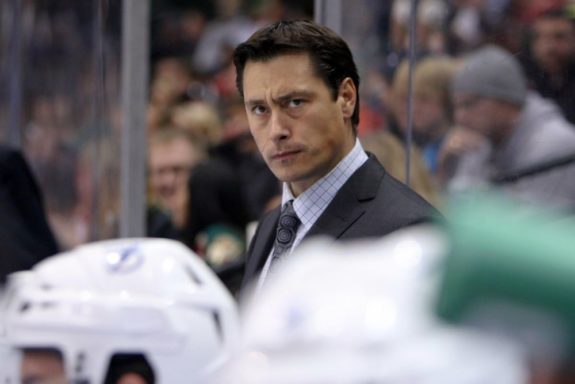 What Actually Happened
Karlsson, despite playing with a twice-fractured foot, ran roughshod over the Bruins. Also, two players written off by nearly everyone, Clarke MacArthur and Bobby Ryan, came through in the clutch – MacArthur with two goals, including the series winner in overtime, and Ryan with seven points in six games, including two game-winners of his own. Oh, and we all forgot what happens when Craig Anderson goes Super Saiyan.
So, You Picked Calgary
The Logic
The Flames are a young, skilled, exciting team and their goaltending had been lights-out down the stretch. Plus, despite finishing the season 11 points behind the Ducks, the Calgary had only one fewer win (45, to Anaheim's 46). And come on, the losing streak in Anaheim HAS to end sometime, right??
What Actually Happened
Turns out the Flames can't win in Anaheim, after all; that's 29 straight losses, for those of you counting at home. A combination of blown leads, poor goaltending, ill-timed penalties and just plain bad luck did Calgary in. And this despite outpacing the Ducks in nearly every metric of note. Taking solace in winning the numbers game will have to sustain Flames fans over what is sure to be a tumultuous summer.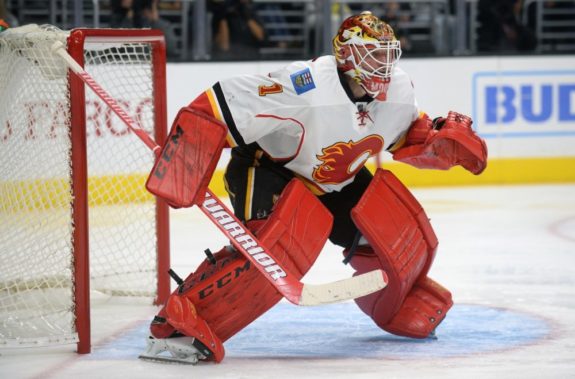 So, You Picked Chicago
The Logic
Hmm, let's see here: The Blackhawks had won three Stanley Cups in seven years, finished tops in the Western Conference with 109 points and were no doubt hungry – and rested – after being bounced in the first round last season.
Meanwhile, the Predators have one dangerous scoring line and a roulette wheel for a goaltender. And gold helmets.
What Actually Happened
Nashville made Chicago look old and slow, beating them in a variety of different ways. Scoring came from a many different sources and Pekka Rinne was absolutely outstanding with only two goals allowed in four games. The Blackhawks were fine once they entered the Preds' zone and got set up, but far more often than not, Chicago rushes were intercepted and turned back the other way.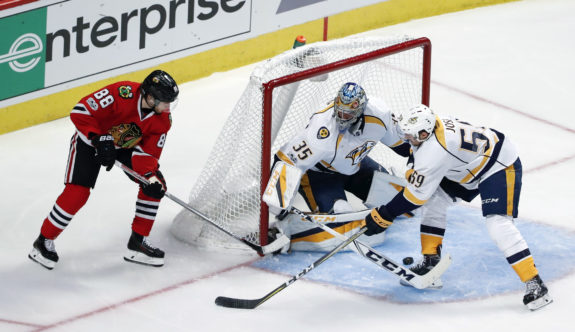 So, You Picked Columbus
The Logic
Sergei Bobrovsky should win the Vezina Trophy, Brandon Dubinsky has proven he can agitate Sidney Crosby to distraction and the Pittsburgh lineup is single-handedly keeping Pennsylvania's healthcare industry afloat. The Penguins will still score, but they won't be able to stand up to the balanced attack and physical punishment of the Blue Jackets.
What Actually Happened
Oh yeah, the Pens have two Stanley Cup-winning goaltenders on their roster. Right, forgot about that. Not to mention Evgeni Malkin, Phil Kessel and Sidney Crosby combined for 26 points in five games. Your star defenseman needing a new face is also not going to help your cause.
Playoff hockey… pic.twitter.com/4GNoLYVECu

— Zach Werenski (@ZachWerenski) April 17, 2017
So, You Picked Minnesota
The Logic
Minnesota finished the regular season with the second-most points in the West and, despite struggling down the stretch, won four straight games heading into the playoffs. They possess a balanced attack and their lineup has a nice combination of youth and experience.
Meanwhile, St. Louis underwent a coaching change partway through the campaign, not to mention the fact that goaltender Jake Allen does not exactly have the most stellar of playoff histories – especially against the Wild.
What Actually Happened
Jake Allen happened. The Wild outshot the Blues 182-133. They outhit them 160-116. They won 57 percent of the faceoffs. They even have the best possession numbers of all playoff teams – and it's not particularly close (four to five percent clear of anyone else in all situations; upwards of seven percent at five-on-five.). Jake Allen stole this series, period.
So, You Picked Montreal
The Logic
With their impressive but limited cadre of talented forwards, a healthy dose of grinders, a mediocre blue line and the best goalie in the world, the Canadiens are simply a better version of the Rangers.
What Actually Happened
After a shaky regular season, Henrik Lundqvist rebounded to outduel Carey Price. Not that Price was bad – a .933 save percentage is nothing to sneeze at, but Lundqvist posted a .947, with a shutout to boot. Price also gave up a rather soft goal to Mats Zuccarello in Game 6, which turned out to be the winner. But the reasons for Montreal's loss are far more complex and have nothing to do with the play of Price; maybe they just aren't as good as we thought they were.
Naturally, Habs fans are handling the loss with sane, rational discourse.
So, You Picked San Jose
The Logic
A veteran team that showed proof of concept during last year's run to the Stanley Cup Final. Experience all through the lineup, Hart and Norris Trophy candidate – and all around beast – Brent Burns running riot, and one of the best shutdown defenders in the game – Marc-Edouard Vlasic – to stick on Connor McDavid.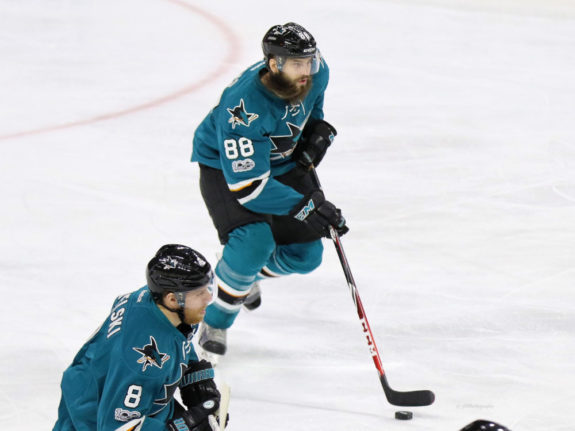 Meanwhile, Edmonton hasn't been in the playoffs since 2006 and they are overly reliant on the admittedly sensational McDavid. Not to mention Cam Talbot, after starting 73 games in the regular season behind an adventure-prone Oilers defense, is undoubtedly relying on a combination of Pop Rocks and Coke to re-animate his exhausted corpse.
What Actually Happened
The Oilers showed they can play a tight, tidy defensive game, while not sacrificing much in the way of offense. Other than letting up in Game 1 and being on the receiving end of a 7-0 beatdown in Game 4, Edmonton took the play to the much slower and much more injury-depleted Sharks. And they accomplished all this while McDavid was held ("held") to four points.
So, You Picked Toronto
The Logic
There is none. You're nuts. Even the most homer-y of Toronto homers didn't have the Leafs beating the Capitals. That said, Toronto played Washington rather well this season and is one of the few teams that can match the Caps' forward depth. Combined with Washington's track record of playoff disappointment and I suppose picking the Maple Leafs made some modicum of sense.
What Actually Happened
Despite the Capitals doing nearly everything possible to not win, the Presidents' Trophy winners pulled it together just often enough to defeat the upstart Maple Leafs. A big part of their win is the fact they have Justin Williams on their team. The 2014 Conn Smythe winner shows up every single postseason and does nothing but do big things at big times. Like scoring the overtime game-winner in Game 6, or assisting on the overtime game-winner in Game 7. Seriously, just cryogenically freeze the dude and thaw him out every April. Keep those legs fresh and all that.
Good Night and Good Luck
In closing, good luck to you; I hope you still have some teams left. Otherwise, you're condemned to wondering if the person currently leading your office pool really is a sports neophyte, or if you've just been hustled. Regardless, do your best to enjoy the next three rounds. There's always next year.
(All advanced stats are thanks to Corsica. All metrics are at five-on-five unless otherwise specified.)