The Calgary Flames and the Edmonton Oilers had the opportunity to showcase their top young prospects in a rookie game in Calgary this past Saturday. Some players had NHL experience while others had none at all, which made for a very entertaining Battle of Alberta. I was at the game and here are some Flames prospects that stood out and have a chance at cracking the NHL roster.
Dillon Dubé
After a four-year tenure with the Kelowna Rockets in the WHL and a World Junior Championships gold medal to boot, Dillon Dubé is ready to make the jump to pro hockey. Though he has no official NHL experience, he made his presence known early in the rookie showcase game.
He played alongside Spencer Foo and Andrew Mangiapane, a line that dominated for the full 60 minutes. Dubé made an impact on the score sheet early, sniping one past Stuart Skinner in the first period and then adding an assist on Mangiapane's goal to finish the day with two points.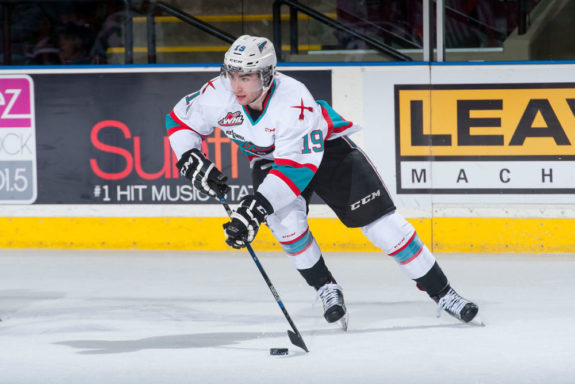 Dubé's speed and puck management are critical assets that the Flames should benefit from down the stretch of the 2018-2019 season. His elite shot alongside his ability to play up the middle or on the wing is what the Flames will be looking at when deciding whether or not he is NHL ready. There are vacancies on that fourth line and Dubé is a fit to crack the NHL roster to begin the season.
Tyler Parsons
After an inconsistent 2017-2018 season, when he split time between the ECHL (Kansas City Mavericks) and AHL (Stockton Heat), goaltending prospect Tyler Parsons is ready to take his game to the next level. He played a critical role in Calgary's win over the Oilers on Saturday, stopping breakaway attempts and making exceptional saves on players like Kailer Yamamoto. Edmonton was able to find a few holes, but Parsons remained solid through 60 minutes, stopping 23 of 26 shots as the Flames held on to win 7-3.
If Parsons wants a spot in the NHL anytime soon, he will need to have an immediate impact at camp, especially because the Flames have a plethora of goaltenders in their system. With Jon Gillies all but set to be this season's back up, Parsons will need to elevate his game at the AHL level in order to stand out, which could lead to a call-up down the stretch of this season.
Andrew Mangiapane
When this game began, it became clear that we were in for the Mangiapane-Dubé-Foo show. Of the trio, Andrew Mangiapane has the most NHL experience, playing in 10 games last season with no points to show for it. His efforts were noticed in the prospects game, as Mangiapane was good for a goal and an assist.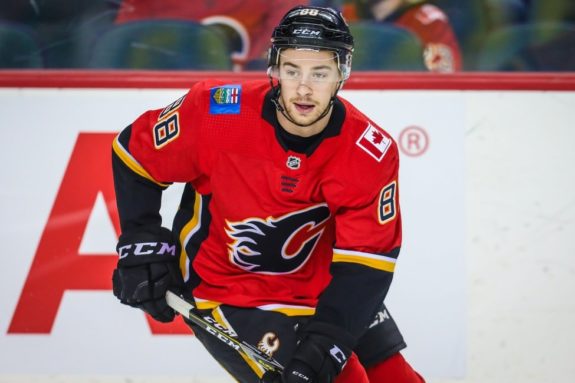 With some NHL experience, Mangiapane should be the front-runner for a promotion to the big club. His playmaking abilities and creativity with the puck will provide depth to the bottom line.
Some other names that stood out from the game were Glenn Gawdin, Brett Pollock and Matthew Phillips, who all played extremely well but may need some more time before a spot becomes available for them.
The Flames rookie team will take the ice in Red Deer tomorrow, Sept 12, 2018, to take on the Oilers in a rematch of Saturday's game. It will be streamed live on the Edmonton Oilers Facebook page.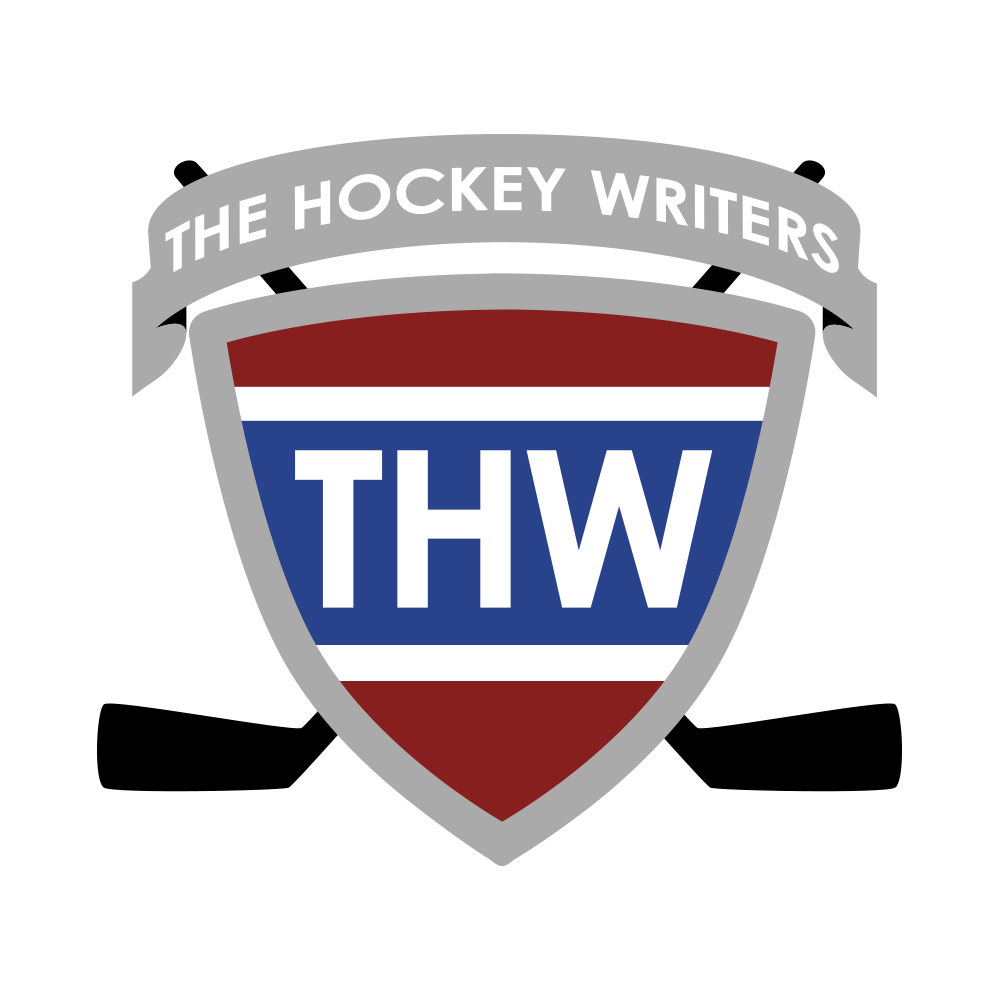 The Hockey Writers is:
1) A top-tier hockey media company delivering a top-notch, in-depth look at the NHL
2) A collective of some of the best hockey writers anywhere
3) A multimedia provider with daily podcasts and YouTube shows
4) Well-respected and widely-cited NHL prospect and draft resource