Despite that their bid to repeat is still alive, this postseason run has a different feel to it for the Pittsburgh Penguins. In many ways, the Penguins are in survivor mode rather than dominating as they did most of the last postseason.
During the first two rounds, the Columbus Blue Jackets and Washington Capitals outshot the Penguins in every game but one. Pittsburgh relied on 'bending but not breaking' in the defensive zone and then effectively counterattacking to score.
Injuries continue to mount. While everyone except Kris Letang has returned at one point this postseason, the Penguins are not a healthy team. Sidney Crosby, Patric Hornqvist, Carl Hagelin, Conor Sheary, Chris Kunitz, and Trevor Daley all missed at least one playoff game and most sat out a handful of contests.
Hornqvist and Daley both missed Game 2 of the Eastern Conference Final versus the Ottawa Senators, and, in that game, winger Bryan Rust and defenseman Justin Schultz left because of injury in the first period.
As clutch as Rust has been, Pittsburgh has the scoring depth to overcome that potential loss. Can the Penguins also survive if Schultz has to miss significant time?
Replacement for Letang
Overcoming the loss of Letang has been a collective effort from the Pittsburgh blue line. It hasn't been easy, but this seasoned group, backed by spectacular goaltending, has been getting the job done. But the player closest to replacing Letang this season has been Schultz.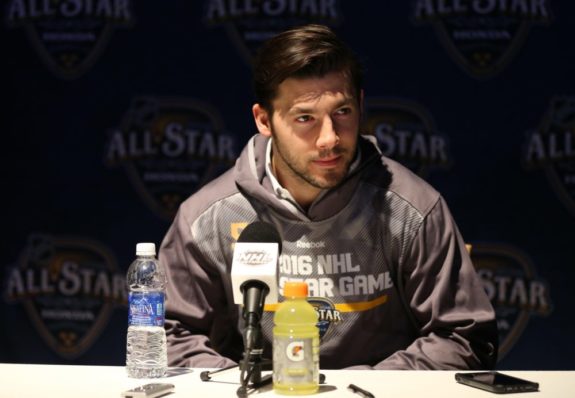 The 26-year-old was a flier to add blue line depth when general manager Jim Rutherford acquired him for a third-round pick in Feb. 2016. He played well in limited action, but Pittsburgh asked Schultz to move into a regular role when Ben Lovejoy left through free agency.
With more minutes, Schultz has been even better. Playing a majority of his shifts with Ian Cole, he experienced the best season of his career.
Former #bucciovertimechallenge winner @6Schultz6 makes it 3-2 with an absolute missile. Impresses self. pic.twitter.com/rbOtosPPrQ

— Bucci Mane (@Buccigross) May 4, 2017
Schultz posted 12 goals, 51 points and a plus-27 rating this season, all career-bests. Without Letang, Schultz began quarterbacking the Penguins' top power play unit. Twenty of his points came on the man-advantage, and Pittsburgh's power play finished with the third-best percentage in the league despite Letang missing half the season.
After Monday night, though, when Schultz appeared to jam his shoulder into the boards, it seems like Pittsburgh's replacement needs replacing.
Missing Top 3 Puck-Moving Defensemen
Assuming Schultz is out and Daley remains sidelined, Pittsburgh is missing its top three puck-moving defensemen from last year's playoff run. That could be a major problem moving forward.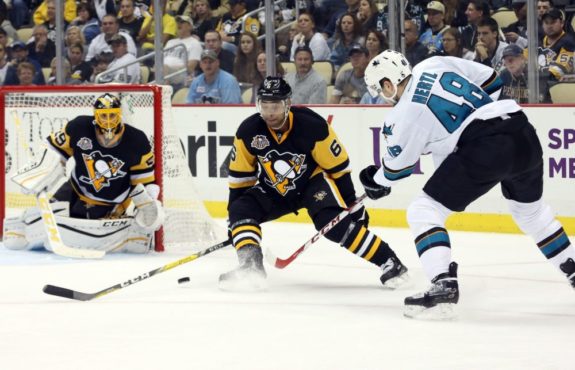 After Schultz left the game, Pittsburgh needed its other five defensemen to play more. Brian Dumoulin led the way with 26:08 of ice time. Olli Maatta received the most power play time on defense, running the point on the top unit.
Although they played well, there are questions as to whether they will be able to carry the load for seven more victories. Ottawa obviously has the best defenseman in the series in Erik Karlsson. With Schultz and Daley, one could argue Pittsburgh is stronger overall on the backend than Ottawa, but should neither return, that is no longer true.
The Penguins can beat the Senators without Justin Schultz. I don't think they could beat Anaheim/Nashville though.

— Dan Kingerski (@TheDanKingerski) May 16, 2017
Looking ahead to the next round, if the Penguins advance, it won't get any easier. Both Anaheim and Nashville have potent blue lines that will give them a distinct advantage over the Penguins. That edge is even greater without Schultz.
Blue Line Depth
Having said that, Pittsburgh has been through this before, and if there is a team capable of overcoming these injury woes, it's the Penguins. Without three defensemen, the team's depth will be tested, but veteran Mark Streit, who Pittsburgh acquired from Philadelphia via Tampa Bay at the trade deadline, is still waiting in the wings for his first postseason action.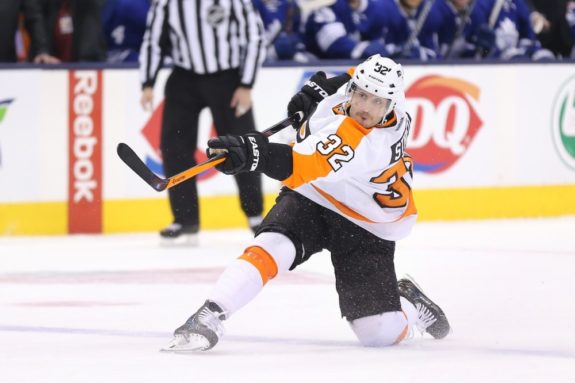 At 39, Streit isn't the same player he once was, but in 19 games with Pittsburgh, he posted a very healthy 4.7 Corsi For Relative Percentage. He should be able to continue driving possession versus the Senators, who struggled to get pucks to the net against five defensemen in the last two periods on Monday.
Streit will be at his best as a replacement for Schultz on the power play, which is 0-for-11 in the last four games. That will keep Maatta on the second unit with fellow defenseman Chad Ruhwedel. Pittsburgh must get hot again on the man advantage if they want to repeat.
As long as Streit isn't pushed into a penalty-killing role, he should be fine. At his age, Streit is somewhat of a liability in his own zone, but he's the puck-moving defenseman Pittsburgh needs at the moment.
Although it won't be easy, Streit, along with the Penguins' ability to overcome adversity, gives the team a chance of surviving if Schultz is out for any length of time this postseason.
Dave Holcomb is excited to join The Hockey Writers team, covering the Pittsburgh Penguins. Holcomb began his NHL work as a fantasy columnist at The Sports Network. In 2015, Holcomb joined the fantasy NHL team at FanRag Sports, where he eventually worked into a beat writer position, covering both the New York Islanders and Pittsburgh Penguins. He continues to cover the Metropolitan division, along with the NFL and Syracuse basketball, for FanRag Sports. To find more of his work, follow Holcomb on Twitter at @dmholcomb.