Can we have a rewind back to 2014-15 please?
Or how about 2011, when the Stanley Cup could feel Canada's warm grasp closing in ever so slightly?
Hell, how about a rewind to 1993, the last time Canada celebrated a Stanley Cup victory?
Montreal might have scoffed at that notion in November when Cup hopes were high and things were looking peachy. That was before their nosedive down the standings toward their neighbours in Ottawa and Toronto as if they felt left out being the only Canadian team in playoff contention.
Montreal looked poised to give Canada their best shot at a Stanley Cup this season, and they were unstoppable early on. Carey Price was being Carey Price. Backup Mike Condon was a rookie sensation. All four lines were rolling and scoring. The Dutch Gretzky temporarily made us think he was actually Gretzky.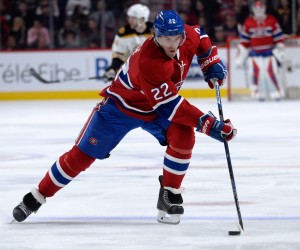 Then the wheels fell off the Habs Express. Price got injured. Condon went from rookie sensation to "I can see why he's the backup." The league's most potent offence forgot how to score. Brendan Gallagher, who was enjoying a career year, also got injured. The Habs are now 5-18-1 since Dec. 3.
Just like that, all seven Canadian teams were mired in mediocrity.
The Best of the Rest
So what happened to the rest of Canada? Are all seven teams hibernating for the winter? It wasn't that long ago (last year) that five of seven Canadian teams made the playoffs.
The Winnipeg Jets battled to grab the last wild-card spot in the West last season. They did it with (unusually) strong goaltending from the duo of Ondrej Pavelec and Michael Hutchinson. They finished the season 9th overall in goals against.
Fast forward to this season and you see the once great Pavelec/Hutchinson combo has regressed. Connor Hellebucyk has been a revelation, but the Jets have fallen to 25th overall in goals against. Andrew Ladd has regressed, the return of Alex Burmistrov hasn't been positive, and big contract decisions for Ladd and Dustin Byfuglien seem to be a distraction.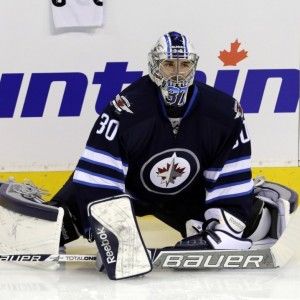 The Ottawa Senators made a mad push to steal a wild-card spot, after being 14 points out of a playoff spot on Feb. 10, 2015. They went 23-4-4 in their final 31 games and unseated a division rival in the Boston Bruins. Goaltending was a strength for Ottawa during their playoff push, but their defence hasn't helped the goalies this season. Craig Anderson has faced a league-high 1,259 shots this season.
Vancouver is another team who needs to limit the scoring chances. According to war-on-ice, the Canucks have a league-worst minus-270 scoring chance differential. Even with that ugly stat, they are currently the closest Canadian team to a playoff position right now. They trail the Arizona Coyotes by two points but Arizona has a game in hand.
Since Dec. 1, the Canucks are last in scoring-chance percentage (41.3) and the Ducks are first (57.4). Hmmm…who's gonna win this race?

— Jason Brough (@JasonBroughTSN) January 27, 2016
The Canucks may be clawing for a playoff spot, but their grip is slipping. Anaheim is beginning to find their game and they are now tied in points with the Canucks, although the Ducks have three games in hand. In all likelihood, the Ducks should grab a playoff spot in the weak Pacific Division.
The team that shocked everyone last year has taken a step back. Goaltending remains a question mark in Calgary, although Karri Ramo is doing his best to rectify that problem. The defence hasn't quite meshed together after the addition of Dougie Hamilton. Special teams are an eyesore in Calgary, where they have the second-worst penalty kill and the league's worst power play.
Best way I can describe it: Last year's Flames were like a profile photo on a dating website. This year's Flames are like the actual person.

— Darren Haynes (@DarrenWHaynes) January 26, 2016
Stuck in Hockey Purgatory
Am I missing some Canadian teams? Anyone?
Right, those two other teams that are stuck in hockey purgatory. Those two teams who have missed a combined 20 of a possible 22 playoff appearances.
https://twitter.com/LordStanIey/status/692414239219187712
Yes, the Toronto Maple Leafs and the Edmonton Oilers, two storied Canadian franchises who seem ambivalent to the idea of postseason hockey. However, you might hear different reasonings from both franchises.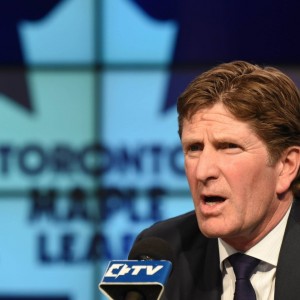 For the Maple Leafs, missing the playoffs was all part of the plan. They cleaned house in their front office, left their prospects to season in the minors like an uncooked slab of beef, and signed a bunch of analytics-friendly veterans to one year contracts.
So far? It looks like it is going exactly as planned in Toronto. The NHL's most valued franchise occupies its division basement with its legs kicked back and extended, letting head coach Mike Babcock show his team how to play the "right way." I don't think I've ever seen a bad hockey team get so much positive press, but that's what happens when you set the bar low. To the Leafs' credit, their play hasn't fallen below the bar.
The Oilers, on the other hand, were finally (as we listen to the sweet sound of a broken record) pushing for a playoff spot after a nine-year drought. Instead, rookie sensation Connor McDavid broke his clavicle on an awkward collision into the end boards against Philadelphia in early November. Their playoff hopes took a kick in the groin at that point and their fate was all but cemented when Ryan Nugent-Hopkins went down with a broken hand earlier this month.
Found this great article on the Oilers. https://t.co/IhHEPiPab3

— Steve "Dangle" Glynn (@Steve_Dangle) January 19, 2016
Having a healthy McDavid will help the franchise, but the Oilers won't make the playoffs until their defence improves. Can you say anyone on the Oilers defence has played above average? Andrej Sekera hasn't shown that he's worth $6 million per season. Oscar Klefbom still needs time to develop. Maybe the Oilers should take a page out of the Leafs' book and let their top prospects season in the minors. That applies specifically to the struggling Darnell Nurse.
The Oilers are poised to miss the postseason for the 10th straight time, which ties the league record for consecutive years out of the playoffs. They need to sort out their defence before being elevated from hockey purgatory.
Who Will Make It? Anyone?
Even though five Canadian teams made the playoffs last season, it's entirely possible that none of those teams make it this time around. You can thank Gary Bettman and league parity in part for this.
As of writing, 16 of the league's 30 teams were all within 8 points of each other. Last season, only 16 points separated the best playoff team from the worst playoff team, which was the tightest gap since there were only four playoff teams in the NHL. Seven new teams made the playoffs after missing out last year. If the playoffs were to start today, six new teams would contend for the Cup (Panthers, Bruins, Stars, Sharks, Coyotes, Avalanche).
It is still anyone's guess if a Canadian team will make the playoffs. Once Carey Price returns from injury, Montreal has the best shot, although there is much less talk about them being a Cup contender now.
It could be some time before a Canadian team is mentioned in the same breath as "Cup contender" again.
KPU Journalism Graduate. Trevor has been writing for The Hockey Writers since October 2014. He has contributed articles related to the Ottawa Senators, Vancouver Canucks, and other issues/stories regarding the game of hockey. Trevor currently lives in White Rock, B.C.