I remember when I used to enjoy the NHL All-Star game.
This was back when it was North America versus the World. When star-studded linemates Joe Sakic and Peter Forsberg were pitted against each other. When big centres such as Mats Sundin and Mario Lemieux would go head-to-head.
Of course, this was before I was even ten-years-old. Then you grow up and realize that the All-Star weekend is nothing more than a glorified game of shinny, and a chance for the NHL to link arms with all kinds of corporate  sponsors.
The NHL is doing everything they can to make the All-Star game relevant. Maybe the new 3-on-3 format will provide just that. Maybe the NHL doesn't need an All-Star game at all. Maybe, they should change the format every year to keep things fresh.
KHL All Star Game > NHL All Star Gamehttps://t.co/1ay9MByFRg

— ego (@notmalkinego) January 23, 2016
When hockey news was slow in the summer, I made a hypothetical All-Star team solely made up of NHL captains. With the All-Star game coming up this weekend in Nashville, I decided it was time to look at a hypothetical alternate captain NHL team.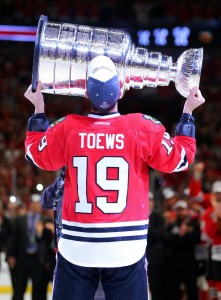 While unlikely to ever occur, it would be an interesting battle to see which team would prevail. There is higher top-end talent among the captains with Sidney Crosby, Alex Ovechkin and Jonathan Toews. However there is more selection among the alternate captains.
Each NHL team must have three captains dressed in each game. Most teams have one captain and two alternates, although the Edmonton Oilers (the only NHL team that doesn't have a captain) dress three alternate captains.
18 of the 30 NHL teams have two permanent alternate captains. Seven other teams rotate through three alternate captains while the Oilers, Montreal Canadiens, Florida Panthers, New Jersey Devils, and Tampa Bay Lightning rotating through four or more alternate captains.
Pitting captains against alternate captains for an All-Star game isn't a foolproof idea, since it would leave out all the talented players not wearing a letter on their chest. However, it would bring back some of those teammate rivalries. I think it would pique interest to see the Sedins go head-to-head, or to have Crosby face-off against Evgeni Malkin.
If this hypothetical situation ever comes to fruition, remember that you read it here first. Regardless, here's my NHL's All-Alternate Captain Team.
Forwards
First Line: Taylor Hall-Evgeni Malkin-Blake Wheeler
It's difficult to top the All-Captain's first line of Alex Ovechkin, Crosby, and Steven Stamkos. However the trio of Hall, Malkin, and Wheeler all have better point totals than the three aforementioned players this season.
This line has three big bodies who are extremely dangerous with the puck. Malkin currently leads the Penguins in scoring, while Hall and Wheeler are first and third in primary assists at even-strength, respectively.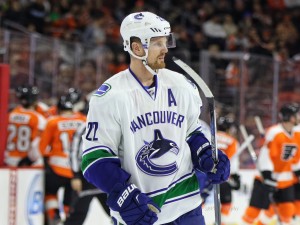 Second Line: Daniel Sedin-Nicklas Backstrom-Alex Steen
All three of these players are premier puck movers and shouldn't have any problem finding the back of the net. This trio of Swedish players (Steen is born in Winnipeg but holds a Swedish citizenship) all seemingly fly under the radar during a discussion of NHL superstars.
Daniel Sedin (and his brother Henrik) never seem to get the respect they deserve despite being great role models and ambassadors of the game. Often overshadowed by Ovechkin, Backstrom is one of the premier passers in the NHL, and is finally attending his first All-Star game this weekend in Nashville. Steen is one of the best two-way players in the game, and he is quietly having another successful season with 42 points in 52 games, good for 18th overall in the NHL.
Third Line: Zach Parise-Anze Kopitar-Corey Perry
Two-time Stanley Cup champion Anze Kopitar is arguably the best two-way player in the league. He is having another successful season as the Los Angeles Kings have once again found their rhythm. Kopitar is very much a part of the solution in Los Angeles, consistently playing against the opposing team's best players while still putting up almost a point-per-game.
Pairing him with two snipers in Parise and Perry is a recipe for success. Both wingers currently have more goals than assists this season, although they are not quite in the running for the NHL's unofficial Cy Young award.
Fourth Line: Ryan O'Reilly-Patrice Bergeron-Brendan Gallagher
O'Reilly, Bergeron, and Gallagher can do it all. They can score, hit, skate and play well defensively. All three of them are currently having career years.
That is especially impressive for Bergeron, who in his 12th NHL season is one of the main reasons why the Boston Bruins have the third best goals-per-game total in the NHL. O'Reilly and Gallagher are bright spots on their struggling teams at the moment, playing in pivotal first line roles.
Defence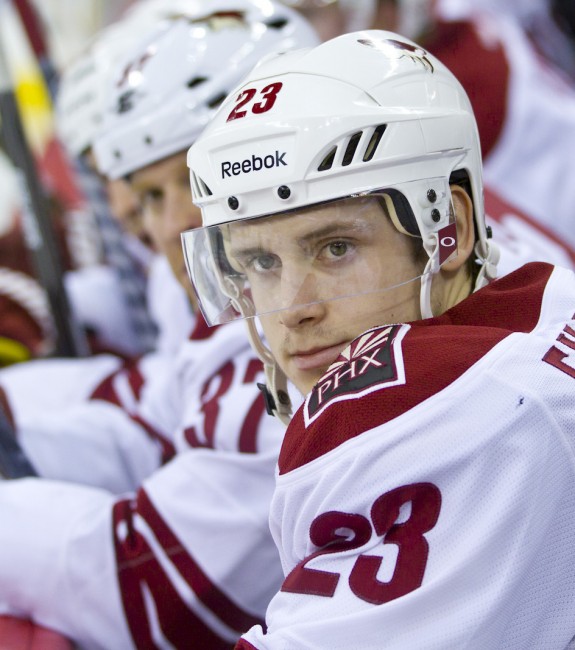 First Pairing: Ryan Suter-Oliver Ekman-Larsson
We know that Suter likes to have a right-shooting defenceman as his partner, but surely he would make an exception for Ekman-Larsson.
Despite the mess in Minnesota right now, Suter has put together another successful season in the state of 10,000 lakes. Ekman-Larsson is developing into one of the best defencemen in the NHL, and is a major reason behind the Arizona Coyotes' success this season.
Second Pairing: Duncan Keith-Brent Seabrook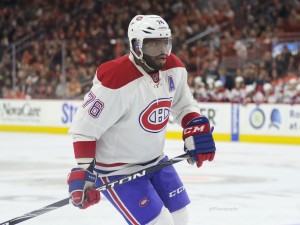 Six Stanley Cup rings on one defensive pairing. Does much more need to be said about these two perennial All-Stars?
Third Pairing: Roman Josi-P.K. Subban
Roman Josi has been one of the most underrated defencemen in the league for a couple of seasons now, which tends to happen when you play beside another superstar.
Regardless, Josi and Subban would form a dynamic defensive pairing. Both players skate and move the puck very effectively, and both have a knack for offensive contributions. Subban hasn't scored goals at the rate that we are used to, however he is still fifth overall among defencemen in primary assists at even-strength.
Goalies:
For my all-captain NHL team, I went with Carey Price and Roberto Luongo. For Price, it was because of the the vacant captain position in Montreal at the time. The selection of Luongo was obvious considering he was the only NHL goalie to "captain" a team since 1948.
Since no goalies are captains, let's just choose the best goaltender from each Conference.
Braden Holtby
Holtby is clearly the front-runner for the Vezina trophy right now as he has helped propel the Washington Capitals into first overall in the NHL. His stellar play is even vaulting him into the Hart Trophy conversation.
Corey Crawford
After two Stanley Cup rings, it seems like Crawford is finally getting the recognition he deserves. It doesn't hurt that he is having the best statistical season of his career.
Going Solo: Corey Crawford records his @NHL leading 7th shutout of the season with a 25 save effort. pic.twitter.com/QpD7UMvAdk

— NHL (@NHL) January 25, 2016
Notable Submissions
Some of the notable names include but aren't limited to:
David Krejci
Martin Hanzal
Sean Monahan
Mike Cammalleri
Wayne Simmons
Logan Couture
Joe Thornton
Jordan Eberle
Ryan Nugent-Hopkins
James Neal
Pavel Datsyuk
Kyle Turris
Kyle Okposo
Alex Pietrangelo
Justin Faulk
Some of these players might have bumped the likes of O'Reilly, Gallagher or Steen if they were having better statistical seasons. I had a hard time keeping Cammalleri off of this team since he's having a great year. Other players such as Datsyuk, Eberle and Neal could have made this season if performed like they had in past seasons.
On defence, I really had a difficult time keeping Justin Faulk off of this roster. The 23-year-old defenceman is having a stellar season in Carolina, which often goes unnoticed since he plays in, well, Carolina.
Tonight will be Carolina's first and only game on either NBCSN or NBC this season.

It's the #Blackhawks' 11th of 21 games on NBCSN or NBC.

— Mark Lazerus (@MarkLazerus) January 26, 2016
Disagree with my selections? Who do you think would win, this All-Alternate Captain team or the All-Captain team? Let us know in the comments below or reach me on Twitter @beggs37.
KPU Journalism Graduate. Trevor has been writing for The Hockey Writers since October 2014. He has contributed articles related to the Ottawa Senators, Vancouver Canucks, and other issues/stories regarding the game of hockey. Trevor currently lives in White Rock, B.C.