No, it's not the "Benn" many Montreal Canadiens fans might have wished to see in a Habs jersey. However, as far as depth defensemen go, they could do much worse than Jamie's brother, Jordie.
Jordie Benn vs. Greg Pateryn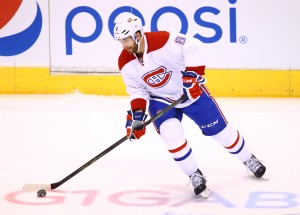 When the Canadiens acquired Jordie Benn from the Dallas Stars for Greg Pateryn and a fourth-round pick on Monday, they did a little bit more than trade a right-handed shot for a left-handed one. They gained an NHL regular for a younger defenseman who had struggled to get into the Habs lineup, albeit one who is over 20 pounds heavier.
Pateryn was far from a liability on the ice, whenever he had the good fortune to get placed in the lineup. However, off it there were signs of a potential distraction moving forward.
Ultimately, it's the kind of tweak to the lineup that Habs fans should be mildly pleased about heading towards the March 1 trade deadline. The Habs got marginally better for the playoffs, picking up a potential second-pairing defenseman at the cost of one that wasn't playing and a pick with just an estimated 2% chance of becoming a non-fringe NHL regular.
One can make the argument that the two are similar players and they might follow similar career trajectories, in that Benn only became an NHL regular when he was Pateryn's age (26 going on 27). So, in three years' time, Pateryn might be as valuable as Benn is now. Since the Habs' window is arguably open, this is far from a bad move by general manager Marc Bergevin. At worst it's a lateral one.
Where Benn Fits in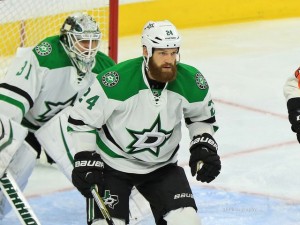 The drawback is that, while Montreal was in dire need of a left-handed shot, they needed one who could play with Shea Weber, i.e., a potential top-pairing defenseman. Benn doesn't seem to fit the bill. On the plus side, Benn can also play on the right side, similar to Nikita Nesterov, another left-handed defenseman Bergevin recently acquired.
One of them will likely have to, with Weber and Petry the only right-handed shots on the team right now. Meanwhile, that left side is pretty crowded with an unspectacular five players: Benn, Nesterov, Andrei Markov, Alexei Emelin and Nathan Beaulieu, each of whom is better than your typical third-pairing guy but isn't quite a game-breaker.
Needless to say, on its own, this is a decent move. However, if this is all the Habs do ahead of the playoffs, it's not going to push them over the top. That could end up being by design, as they're obviously not sellers as the top team in the Atlantic Division, but they aren't really in the best position to be buyers either, having gone 20-20-7 since their 13-1-1 start.
A Rental?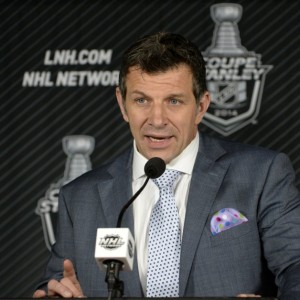 With Benn under contract up until 2019 with a reasonable $1.1 million hit, logic might indicate that this is a hockey trade and not your typical deadline deal. However, the off-ice aspect of this move, with a member of the Pateryn camp allegedly demanding a trade, paints a slightly different picture.
If Bergevin felt he was painted into a corner, he did an all right job transforming an asset that wasn't going to work out into a serviceable NHL defenseman. Benn is a reliable, unflashy player… essentially not someone you'd go out of your way to protect in, say, an upcoming expansion draft, but he's still someone you'd kick yourself over if you lost him.
As such, the hope might be that Tomas Plekanec and his $6 million salary would be more tempting to a team desperate to reach the cap floor. If, on the off chance Benn gets selected, Montreal will have just lost a decent up-and-coming defenseman in Pateryn, who was arguably mismanaged coming through the organization, for nothing.
The trade would bear revisiting at that hypothetical point, with a lengthy playoff run this upcoming spring projected as one of the few possible ways to defend it. As it stands right now though, Bergevin did a decent job and made his team better for at least the next few months. If you're a Habs fan, that's all you can realistically ask of a trade-deadline deal.