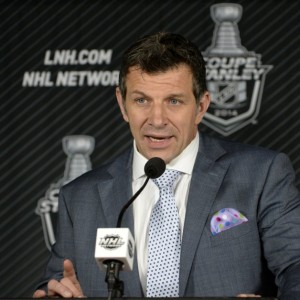 NHL expansion into Las Vegas seems like a foregone conclusion at this point. As does the notion the Montreal Canadiens are poised to benefit greatly from the resulting draft.
Sure, the Montreal Canadiens will lose (at least) one player, as per the rules established thus far. However, they stand to lose either a role player (who would be easily replaceable) or, admittedly, a member of the team's core, but one on his last legs with a large contract from under whose thumb general manager Marc Bergevin would love to be free.
Negative-Value Guys
Essentially, what it comes down to is this: While fans have been conditioned to consider every player an asset, that's not exactly true. Some are negative-value guys.
Think along the lines of Vincent Lecavalier this past season, a player who might produce more than a bottom-six forward (if he hasn't become one himself in the twilight of his career), but isn't putting up the points at the rate his contract might indicate. As a result, he transforms into a hypothetical salary-cap burden in this latest NHL era.
Do the Canadiens have any of these so-called negative-value players on their roster right now, or, perhaps more to the point, will they at around this time next season? In a word: Yes.
Protected Montreal Canadiens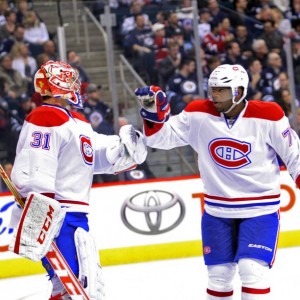 First, let's look at the players the Habs would be protecting. They have a choice between picking seven forwards, three defensemen and one Carey Price or eight skaters and one Carey Price.
Considering Montreal's blue line doesn't exactly scream Stanley Cup-caliber at the moment (unless we're including Price as part of the team's defensive corps), it would make sense for the Habs to choose the option that lets them protect just three defensemen but two more skaters overall.
Two of those three defensemen are Jeff Petry and P.K. Subban, because the rules call for no-movement clauses to be honored (Subban's clause kicks in starting with the 2016-17 season).
It's that third one that might merit some back and forth, but with Andrei Markov set to become a 38-year-old unrestricted free agent that summer, you're not using a slot on him, sentiments be damned. Meanwhile, countryman Alexei Emelin, in spite of a decent season this past campaign, has a $4.1 million cap hit, which just might scare suitors off on its own.
Bottom-Two Defensemen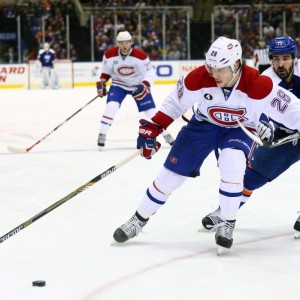 It really comes down to current roster players Greg Pateryn, Nathan Beaulieu and Mark Barberio, each of whom currently has a cost-effective contract, with Beaulieu's two-year, $2 million deal running out July 1 of next year (restricted status). However, that shouldn't factor into any decision.
Beaulieu is either lights out in 2016-17, meaning the Habs would want to protect him regardless of how big his next contract will become. That, or he won't have made a case to earn big money, presumably prompting a second-consecutive bargain signing for a player who, like him or not, has developed into at the very least a legitimate top-six defenseman.
While Pateryn himself has become an NHL player finally, further justifying the Mikhail Grabovski trade from way back when, he's a depth player at best. It wouldn't be great to lose him, but you definitely wouldn't risk sparing him from having to move to Vegas at Beaulieu's expense (we should all be so unlucky).
Barberio, while a diamond in the rough, just doesn't have the same upside as Beaulieu, being nearly three years older and a sixth-round pick. Sure, draft status shouldn't enter into the equation in theory, but considering Beaulieu is younger and has more time to reach his potential as a former first-round pick, it inevitably does.
Bottom line, even if Barberio modestly outperforms Beaulieu in 2016-17, the latter is still the safe bet. Barberio would have to have a serious breakout season for Habs management to consider going any other way. Barberio and Pateryn are the odd men out here (among the team's other, non-exempt minor-league blue-liners).
Up Front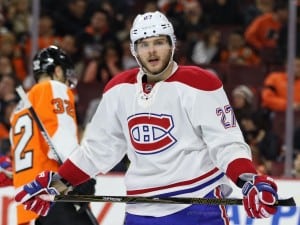 Of the seven forwards, a few are pretty clear choices: Max Pacioretty, Alex Galchenyuk and Brendan Gallagher make up the team's current first line and shouldn't be going anywhere. Now, this is where things can either get dicey for Bergevin or he can decide to work the system to his advantage.
You're obviously not going to waste spots on players like David Desharnais or Brian Flynn. They'll each be UFAs, or at least one would hope in the specific case of the former that he will not have been resigned by Bergevin by this time next year. Even if Desharnais has though, no one can really justify protecting him at the expense of many other players. Well, aside from head coach Michel Therrien.
Meanwhile, most of the other forwards within the system are simply bottom-six / middling prospect clones of one another that can be mixed and matched with reckless abandon, without fans being able to tell much of a difference between them.
As such, the remaining four spots should go to some combination of Lars Eller, Tomas Plekanec, Charles Hudon, Sven Andrighetto and Daniel Carr. You can really make a case for any of the above to go unprotected.
Hudon has massive potential, but hasn't established himself yet. Andrighetto and Carr have each shown spurts of success at this level, but not enough for them to be locks as future NHL regulars. And Lars Eller may be defensively sound, but he seems capable of only delivering depth scoring from here on out. Meanwhile, Plekanec is just a few points shy of tying Pete Mahovlich at No. 17 on the team's all-time scoring list, but that's in part because of his age.
An Easy Decision
It's really no contest, because, if you pick Plekanec, you're almost guaranteeing $6 million more in cap space entering 2017-18, giving you both a cap cushion for the upcoming year and some spending cash to replace him via free agency. That's if you don't see the logical parallels between him and Eller already, with the latter serving as a substitute waiting in the wings.
No, Eller might not have the same success Plekanec has had in the offensive zone, but, come next year, there's a good chance neither will Plekanec, who will be 34, having just come off a campaign in which he scored the fewest goals in his career since his rookie season.
Western Conference scout gave me this assessment on Lars Eller a month ago: Ideal shutdown centre on any team in the NHL–even the best ones

— Eric Engels (@EricEngels) February 7, 2016
This is a guy who, under the right circumstances, would be a legitimate candidate to be bought out this current buyout period. Adding an additional season onto his mileage only strengthens the case that he's not worth protecting.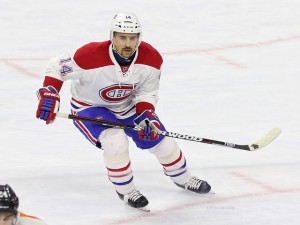 That doesn't mean he's a bad player. Far from it (remember: negative value?). In fact, he's just a few seasons removed from finishing seventh in Frank J. Selke Trophy voting. However, remove the words "just a few" from that previous sentence and it takes on a whole new meaning: He's seasons removed from finishing seventh in Frank J. Selke Trophy voting. All of a sudden that seventh-place finish doesn't sound so impressive, does it?
Last year he was 15th, just above Rick Nash, who went on to score just 36 points in 2015-16. Now that's bad, but those 36 points included 15 goals, i.e., one more than Plekanec's 14. And, because Plekanec did just score 54 points overall and might hover around that territory again next season, Montreal wouldn't really be taking a chance that his contract would be unattractive to the as-of-yet officially unnamed Vegas team. They'd almost be getting rid of a problem contract and guaranteeing the safety of everyone else in one fell swoop.
In a salary-cap system, hard decisions need to be made. This isn't one of them. For a team that's one year removed from legitimate contender status, barring a bounce-back 2016-17, this is the chance to get back on the right track relatively soon and a fresh start with more cap space, all pretty much gift-wrapped with a bow on top just for Bergevin.
Commissioner Gary Bettman has promised the forthcoming expansion draft will end up a different animal than in years past, that the process will produce a more competitive roster than it once did. It almost certainly will… for Montreal.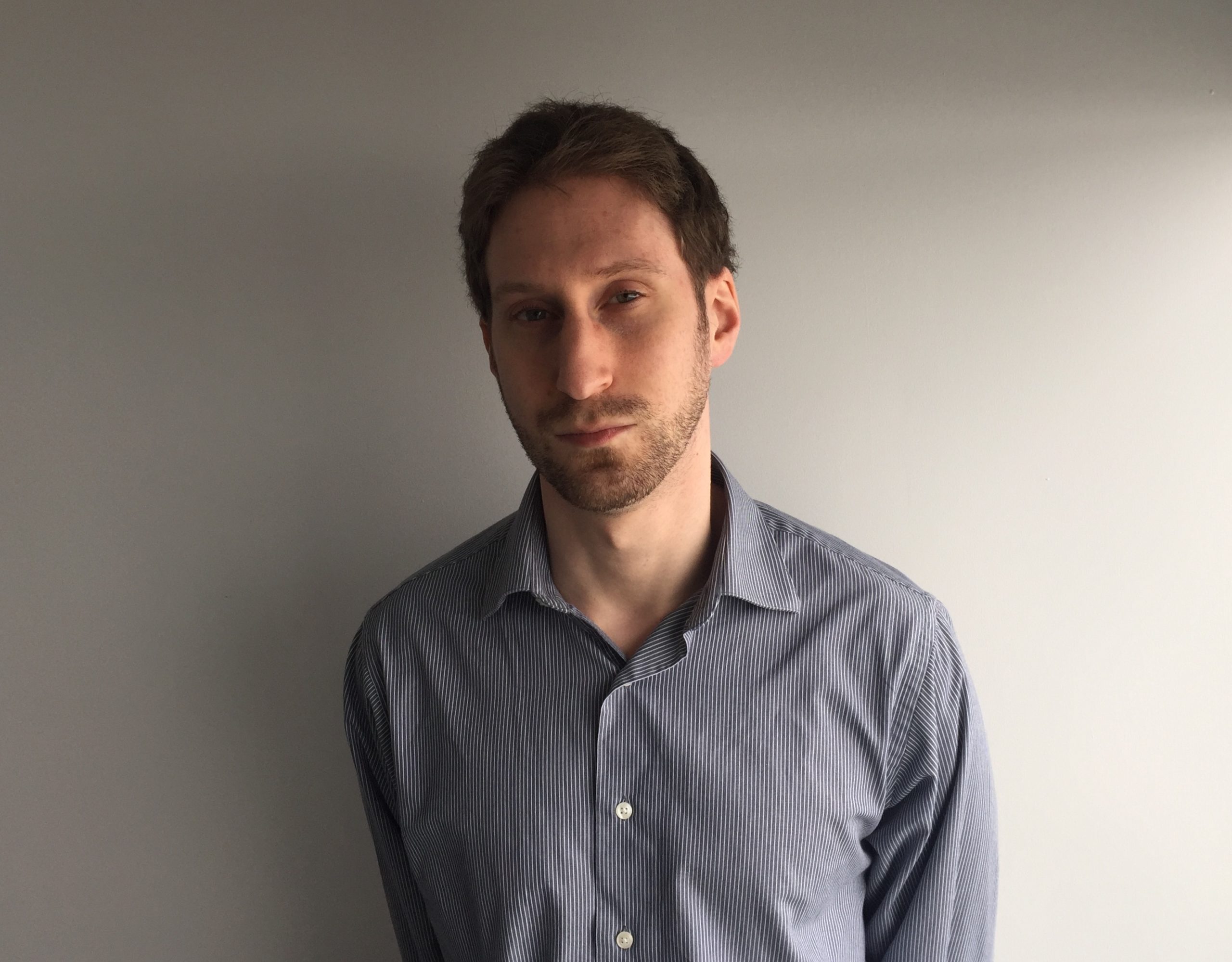 After 10 years of writing hockey, Ryan decided it was as good a time as any to actually join The Hockey Writers for the 2014-15 season. Having appeared as a guest on such programs as CBC Radio One's Daybreak, Ryan has also written for the Montreal Gazette and Bleacher Report and worked for the NHL itself and his hometown Montreal Canadiens. He currently writes about all things Habs for THW, with it being a career highlight for him to have covered the 2021 Stanley Cup Final as a credentialed member of the press.