The Montreal Canadiens have named the team's AHL affiliate after one of the franchise's most legendary players. The Club de hockey Rocket de Laval, or, in English, Laval Rocket, will begin play at the Place Bell in Laval, Quebec in the 2017-18 season.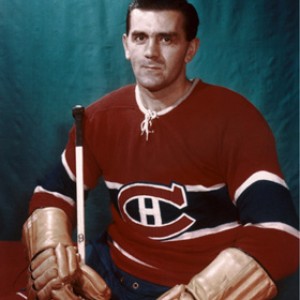 The Rocket is the well-known nickname of Maurice Richard— the Canadiens forward who was the first player in NHL history to score 50 goals in a season and 500 goals in his career. Richard helped the Canadiens to eight Stanley Cups in his 18-year career, and five straight from 1955-1960— an NHL record that may never be broken.
The new AHL affiliate's name was chosen after fans participated in a vote to name the team. Despite more than 850 names being submitted in the process, "The Rocket" was the reported runaway favorite chosen by fans to honor Richard.
Naming the team after The Rocket is not the first time Richard has been honored in the hockey community. The NHL annually awards the Maurice "Rocket" Richard Trophy, given to the NHL player that leads the league in goal scoring each season. The award was donated by the Montreal Canadiens in 1999 and was most recently won by the Washington Capitals' Alexander Ovechkin after he scored 50 goals in 2015-16.
The AHL's Rocket will reportedly announce the team's logo and colors in the coming months.