One of the criticisms in the Marc Bergevin era has been the lack of star prospects coming up. Reasons for that include having to trade for impact players and development has been a cause for debate over the years with players failing to develop as expected. With the exception of 2012 and 2016, Montreal has drafted late in the first round under Bergevin and the success rate of those players panning out is a lot smaller compared to the ones drafted at the top. This is a list of the Bergevin-era first rounders and where they currently are in their path to the NHL.
Alex Galchenyuk (3rd, 2012) & Michael McCarron (25th, 2013)
Drafted third overall as the first pick of the Bergevin era was Alex Galchenyuk. On draft day, Galchenyuk was pegged to be the big skilled number one centre the team has been lacking for decades. Six years later? The team doesn't seem to trust Galchenyuk to play centre and have deemed him to be a winger. His development has been all over the place during his time in Montreal and he has been a permanent fixture in trade rumours the past three seasons.
Lately, Galchenyuk has played well on the wing and is second on the team in points. He is sorely underutilised and the team doesn't use his talents to their advantage. He isn't a perfect player, but he is better than what management makes him out to be. While he may never pan out at centre, getting a top line winger capable of scoring 30 goals from a weak draft class is far from a bad thing.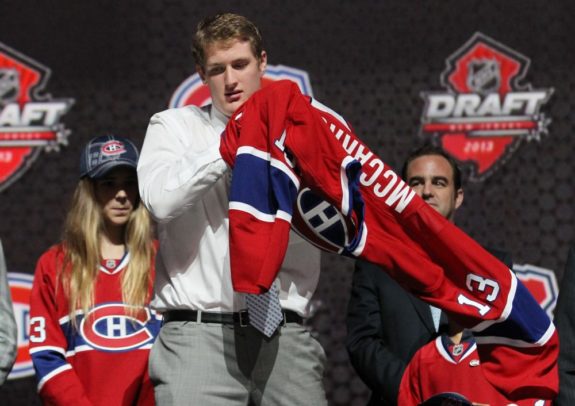 The Michael McCarron pick was one that wasn't necessarily met with a lot of fanfare right off the bat. He was a prospect mostly known for his tremendous size (he is currently 6'6″ and 230 pounds) and was considered a bit of a reach, going late in the first round. It was easy to wonder if it was a reaction pick after Montreal lost in a very physical first-round playoff series versus Ottawa.
McCarron's development has been slow but the potential is still there for him to be an NHL player. At times, he has shown he can score in the AHL, but in other instances, the offence hasn't been there. As a big player, he is not a bad skater but it is very important he continues to develop his skating further. At this stage, McCarron needs more time to develop still. Playing big minutes in the AHL is better for him than fourth line minutes in Montreal, especially since bigger players usually take more time to piece it all together. However, McCarron doesn't project to be anything more than a bottom-six forward.
Nikita Scherbak (26th, 2014) & Noah Juulsen (26th, 2015)
When Nikita Scherbak was drafted in 2014, the expectation was we wouldn't see him in the NHL for a few years. Playing on a terrible Saskatoon Blades team in his draft year, Scherbak was far-and-away their best player. A talented offensive winger, the skill was abundant with Scherbak but the rest of his game needed further refining.
He joined the AHL at 19 as a late December birthday. Now just 22, he is on his third AHL season. His late birthday is key because he still has another year on his entry-level contract after this season. Since returning from an injury in December, Scherbak has seemingly turned a corner offensively in the AHL and looks like a much better player. The Habs could desperately use his offensive skills but for Scherbak's benefit, it's best to leave him in the AHL.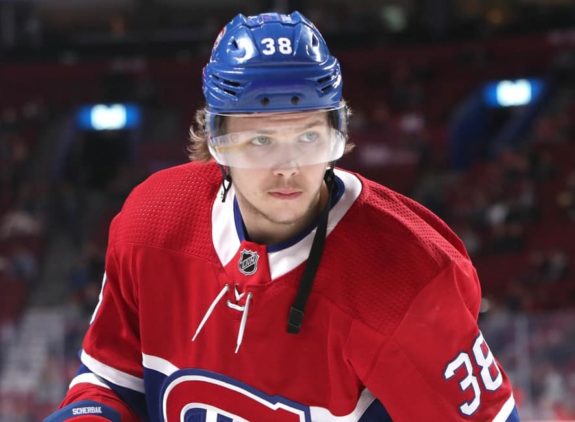 Unlike Scherbak, defenceman Noah Juulsen was considered to be a safer pick in 2015. Juulsen is on track to be a top-four defenceman, the kind who plays a safe game and eats minutes. He is far from flashy and likely won't be a big producer from the blueline at the NHL level. A preseason injury prevented Juulsen from making his AHL debut, but once he did, he has been very good for Laval to start his pro career. Juulsen isn't too far off from an NHL debut.
Mikhail Sergachev (9th, 2016) & Ryan Poehling (25th, 2017)
Losing defenceman Mikhail Sergachev definitely stings for Habs fans, especially considering their need for a stud defenceman and his immediate success in Tampa Bay. Sergachev was the price they had to pay to get Jonathan Drouin, and while the trade doesn't look good now, this is a deal that can be better evaluated a few years out. He's tracking to be a really good offensive defenceman for Tampa with all the tools to be a threat.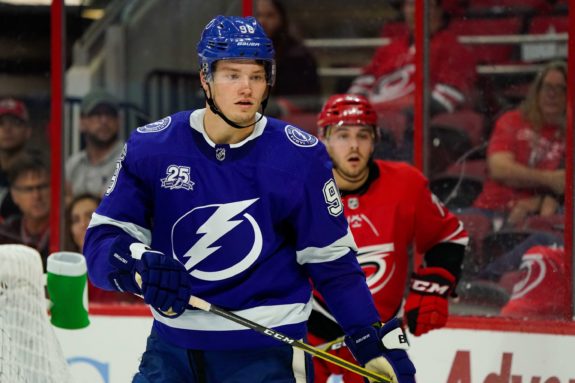 The most recent first rounder to join the organization is centre Ryan Poehling, who has had a breakout season in college playing for one the nation's top teams at St. Cloud. Poehling is one of Montreal's most promising picks in years as he is a big centre who plays a good two-way game for his age. He's one of those players who does everything well but has no real standout skill. It's hard to say where his offensive ceiling will be at the NHL level, and while Montreal needs a player like Poehling right now, he is better off developing in college for at least another year.
Joining the NHL Ranks
Trevor Timmins has been a part of Montreal's scouting staff since 2003 and has overseen their amateur scouting system for years. He has undoubtedly had his misses but he has had more than his fair share of gems too. Timmins has had a knack for finding players in the late rounds of the draft. The later the draft goes on, the more unpredictable the odds are for a player turning out. For every John Carlson and Evgeny Kuznetsov going late in the first round, there are a dozen more who top out as an NHL depth player or don't even make it at all.
As the two top ten picks, Galchenyuk and Sergachev are the only two on this list currently playing in the NHL full time. However, it wouldn't be surprising to see the others join the NHL ranks sooner rather than later. While they may not project to be stars at the next level, they still have the potential to be impact players.
I have a Bachelor's Degree in Journalism from Ryerson University. I am a freelance journalist and a Montreal Canadiens writer for The Hockey Writers. I previously wrote for Simcoe.com and Last Word on Sports as well as interned at TSN.