With the exception of the embarrassing 10-0 loss to the Columbus Blue Jackets, the season has gone swimmingly so far for the Montreal Canadiens. They have the best record in the NHL as of November 5th, Carey Price is playing like his old self and the team's new additions have been a success so far. However, Habs fans have seen this show before when the team started well last year before imploding for various reasons. The Habs are a better team than last year and continue to rack up the wins early on. Does this mean Montreal is ready to contend?
The Good So Far
The biggest difference has been the return of Carey Price, who looks better than ever since spending most of last season on the injured reserve. Having Price is the biggest advantage Montreal has over every other team in the league. He frustrates opponents with his skill, poise and simply makes everything look easy. His presence gives his team more confidence and often keeps them in games they have no business winning.
The team's off-season additions have also made a positive impact for the most part. Andrew Shaw is really the only one of the new bunch that is struggling. He hasn't lit the score sheet on fire and hasn't been that much of a difference maker. On the other hand, Shea Weber has been Montreal's best defenceman playing heavy minutes every night and being a threat both offensively and defensively. He has come as advertised and more with his play. His leadership ability has been noticeable and it shows why he was the captain in Nashville and part of the leadership group for Team Canada.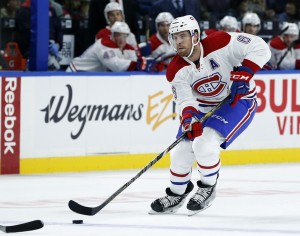 Montreal may have lost some sizzle when they traded PK Subban but Alexander Radulov has made damn sure the team isn't completely devoid in that department. Radulov has quickly become a fan favourite in Montreal with his exciting play and passion for the game, not unlike Subban. Radulov has filled a giant hole in the top six as one of Montreal's most talented forwards. Other than the Columbus game, Al Montoya has been a very solid backup to Price and has played the role well so far.
Areas of Improvement
Despite the hot start, there are some areas Montreal needs to improve on to make themselves into a contender. The defence could use another top-four defenceman as having Alexei Emelin on the top pairing with Weber long term isn't the solution. The Andrei Markov-Jeff Petry pairing has had their moments this season where they look very good and other times they look downright awful.
For Nathan Beaulieu, he has yet to demonstrate he can be a consistent top four defenceman despite having a wealth of tools at his disposal. Overall, Montreal's back end is good but they aren't the fastest. Speed kills in the modern NHL and going into the playoffs, that will only become more obvious especially with how the Pittsburgh Penguins utilized their speed en route to their Stanley Cup win last year.
Another area in need of improvement for Montreal is their depth at centre. Alex Galchenyuk is pretty much instilled as the top line centre and has been producing at nearly a point per game pace. However, his defensive game and ability to win faceoffs need to improve. On the fourth line, Torrey Mitchell has been very good to start the year as he along with Phillip Danault and Brian Flynn have been one of Montreal's better lines.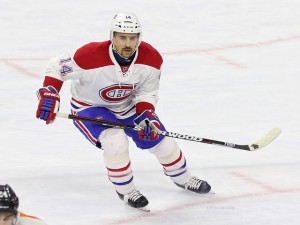 However, it's Montreal's middle two centres, Tomas Plekanec and David Desharnais, that are a point of concern. Plekanec has been very slow offensively to start the year and while it has been only 12 games, it's still a bit concerning especially since he is making $6 million the next two years. Desharnais continues to receive too much ice time and while he has had moments where he has played well, it's still too much.
Neither player is a particularly strong playoff producer either. Plekanec at least can be counted on to take on heavy defensive assignments in the playoffs but Desharnais needs to put up points to be effective and he doesn't produce enough to justify his ice time. Centre depth is so important and it's where the Habs are losing. Acquiring a solid second line centre would improve the outlook of the team.
In other news, it's almost like Carey Price is the key to a lot of the Canadiens' success. Someone should have realized this sooner.

— Kristen Shilton (@kristen_shilton) November 5, 2016
They Go Where Price Goes
The Habs do have a lot of good things going on and chances are they will go as far as Price will take them. Lately, Montreal has struggled with defensive play, forcing Price to make big saves all the time. However, general manager Marc Bergevin can certainly help take the burden off his superstar goalie by improving certain critical areas of the team. Price makes Montreal a contender on his own, but he needs all hands on deck to win.