Credit to Montreal Canadiens forward Alex Belzile. With a goal in each of his last three games, the generally reliable call-up option has made a good case to get re-signed as a pending unrestricted free agent (UFA) for next season. Leading Canadiens forwards in points scored per 60 minutes this season, the fourth-liner has pleasantly surprised, even if, at 31, he's unlikely to ever play higher in the lineup (or earn a permanent spot in the NHL).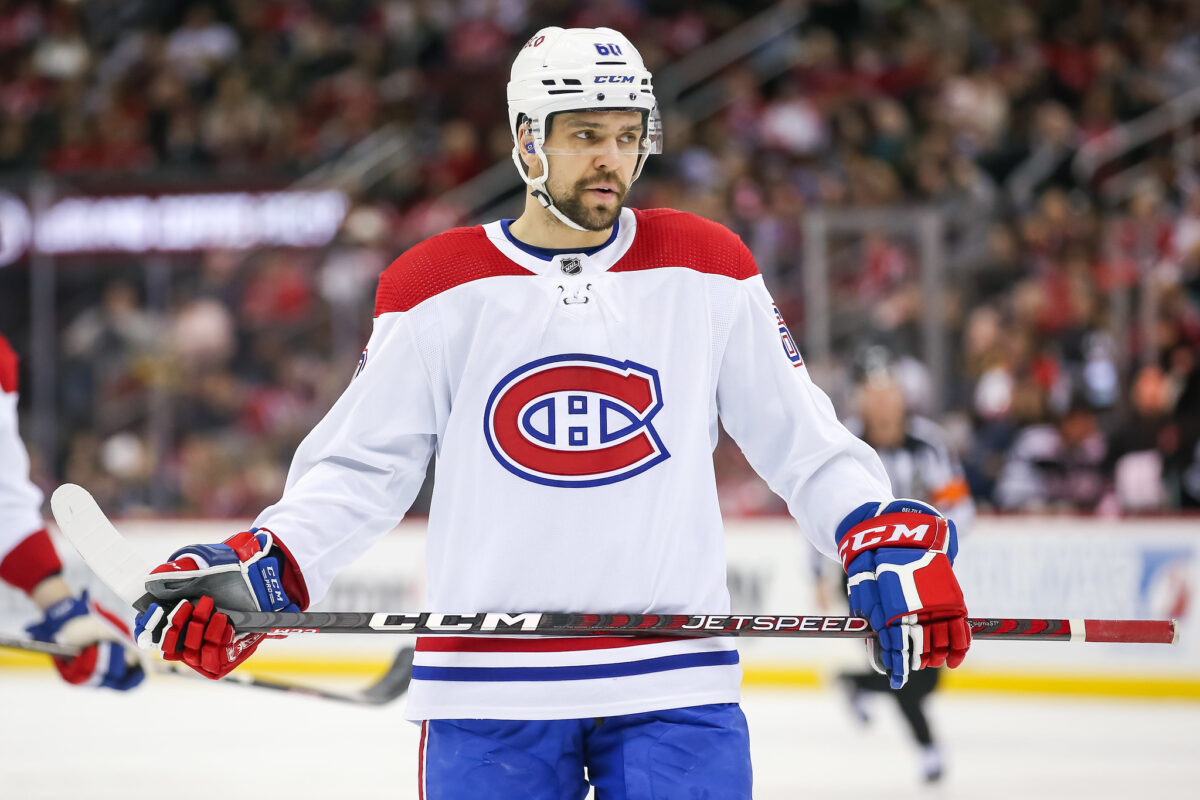 Keep in mind though, Belzile's inked exclusively one-year deals since he joined the organization. Each year as a pending UFA in the NHL, he's almost impressively re-signed. His current stretch of success is setting the stage for much the same to happen this summer. Unfortunately, the same likely can't be said for the following players. Looking exclusively at Canadiens who have played at least one game this season, here are the likeliest players in increasing order to cut ties with the team once 2022-23 ends:
6. Joel Edmundson
Defenseman Joel Edmundson is the only non-UFA on this list. As a result, he has to take the last spot, arguably as effectively an honorable mention. There's nevertheless a good argument to be made he needs to get traded sooner rather than later (and will realistically this offseason).
Related: 3 Non-UFA Canadiens Likeliest to Be Traded During Rebuild
Some Canadiens fans do see him as a necessary veteran presence. After all, the depth chart on the left side comprises Kaiden Guhle, Jordan Harris and Arber Xhekaj, all 22 years old or younger. However, there's also Mike Matheson, who provides leadership as another 29-year-old with just about as many games played as Edmundson.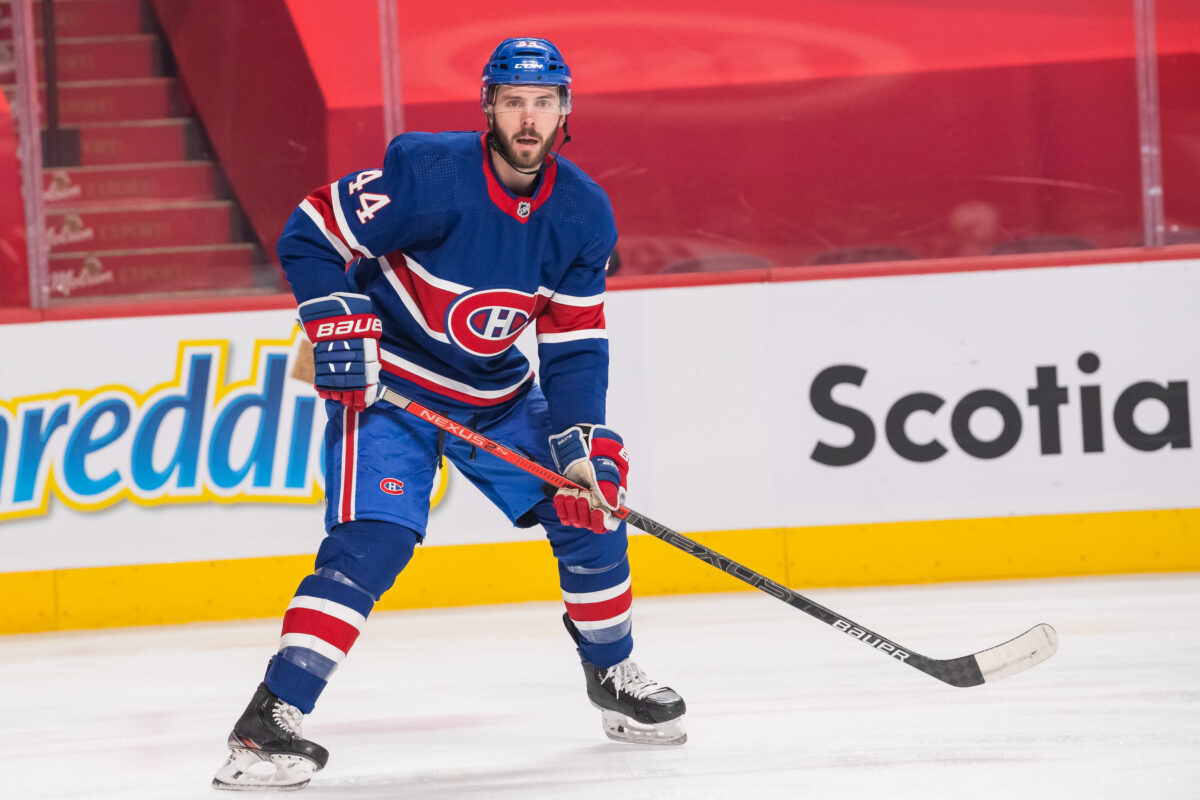 The difference is, all due respect to Edmundson's two Stanley Cup Final appearances (one win in 2019), in sharp contrast Matheson is growing more effective, not less. So, with limited spots on the roster available, it makes sense for the Habs to follow up the Edmundson trade rumors at the deadline with some follow-through this offseason.
5. Chris Tierney
It would be an exaggeration to suggest Chris Tierney has been just what the doctor ordered for the Canadiens. In actuality, they need a medical miracle to save them from their literally unprecedented string of injuries, resulting in their need to claim Tierney off waivers in the first place.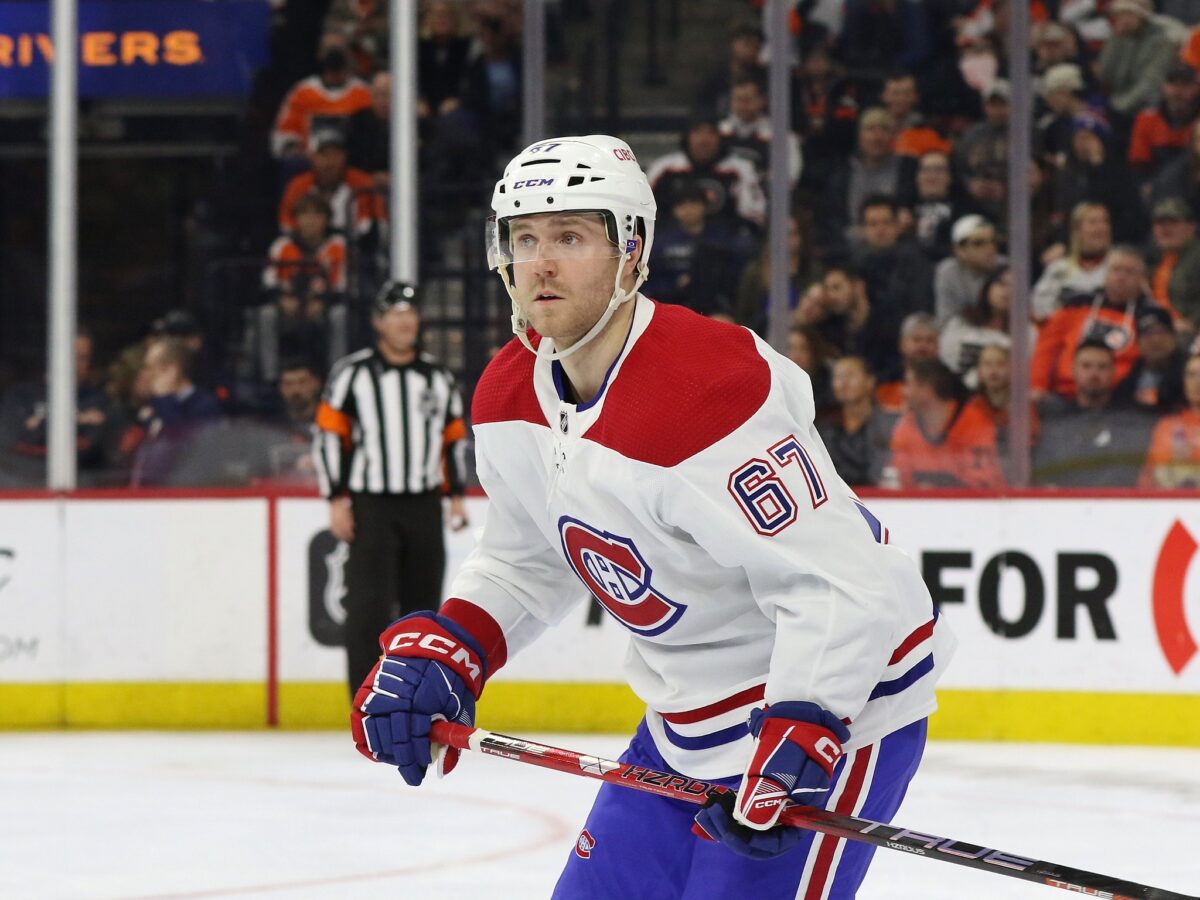 However, as a depth forward, Tierney has delivered with a respectable four points in seven games. Playing fourth-line minutes alongside Belzile, he may not be anything more than that at this stage of his career, but he's still only going on 29 and could be worth re-signing as a pending UFA in the summer, especially if the price is right. It theoretically was last season, as Tierney was a decent UFA option for the Canadiens then. It just took some time for the two sides to meet. Maybe the relationship lasts a bit longer. It's not an impossible proposition, which is why Tierney takes only the No. 5 spot here.
4. Sean Monahan
The idea of forward Sean Monahan staying a single season almost seemed like a foregone conclusion right from the get-go. True, once he started off the season strongly with 17 points in 25 games, there was some dissension in the ranks of Canadiens fans. Some suggested it might make sense to hold onto him as an insulating presence down the middle, while others saw his relatively impressive play as one more sign the Canadiens should flip him at the trade deadline.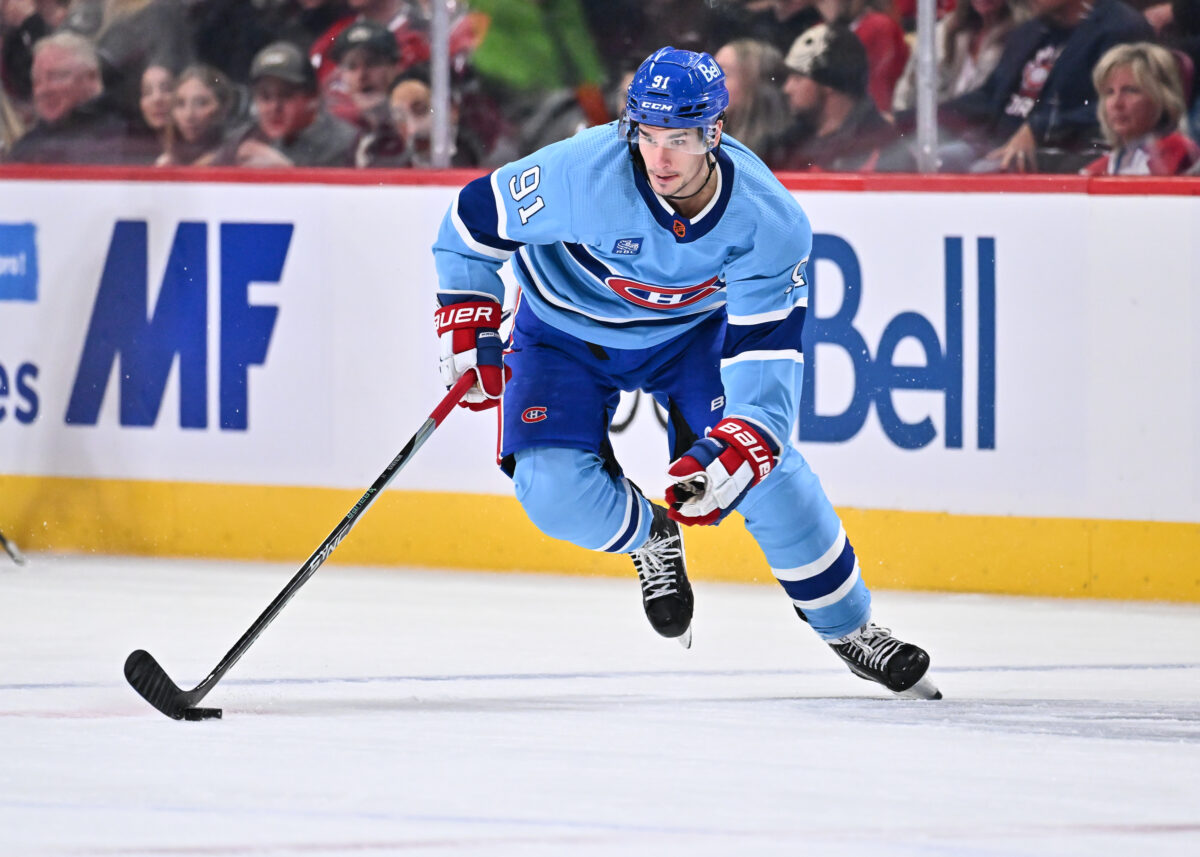 Considering his age and injury history, it just didn't make sense to re-sign the pending UFA to another contract, especially seeing as Monahan would logically be looking for some long-term job security. Then Monahan almost predictably got injured again, last playing in early December.
Ultimately the trade deadline came and went, making the hypothetical return for Monahan a moot point. However, the upside to his injury is there may not be many takers for his services come the summer. A new one-year contract may all of a sudden make sense for both parties, as the Canadiens continue to rebuild and Monahan looks to re-establish himself as a pillar down the middle.
---
Latest News & Highlights
---
In effect, even if there are no guarantees, from the Canadiens' perspective at least, such an arrangement means they'll have simply delayed moving Monahan, hopefully for a first-round pick, by one season. It may not be ideal, but, seeing as they've already won the trade that brought him here (which involved another first-round pick coming their way) it would nothing over which to cry.
3. Corey Schueneman
Defenseman Corey Schueneman was realistically never in the Canadiens' long-term plans. However, before 2022-23 started, there was an outside chance he'd crack the lineup based on how he played last season, as a dependable call-up who could seemingly, seamlessly slip into the role of a depth defenseman.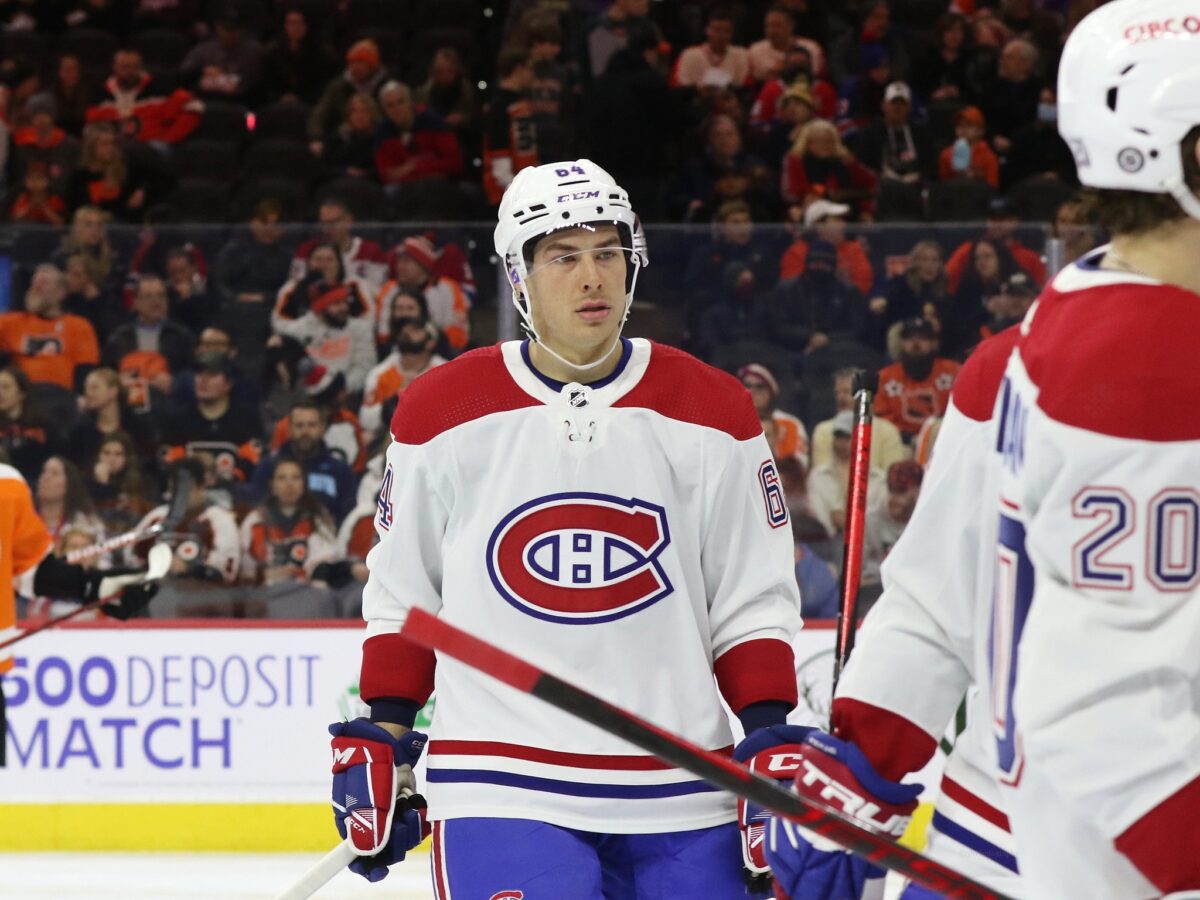 An underwhelming training camp on his part effectively sealed the left-hand shot's fate, while Guhle, Harris and Xhekaj each impressed enough to make the team. To be fair, Schueneman has gotten some Canadiens games in this season, but really only when the injury situation truly became an all-hands-on-deck situation, testing the limits of the team's depth chart as the Habs reached well into the team's American Hockey League affiliate's ranks for reinforcements.
So, it's really been one step forward, two back for Schueneman. He could realistically re-sign with the only NHL team he's ever known. From the Habs' perspective, he's a reliable replacement-level player. However, he could just as easily seek greener pastures on another team where he might see himself as having more of a shot at a full-time NHL gig, which would be his right.
2. Jonathan Drouin
It similarly hasn't worked out between the Canadiens and Jonathan Drouin, just to a much greater extent. Drouin just hasn't become the franchise's next French-Canadian superstar that so many envisioned (unrealistically) when the Habs acquired him for then-prospect Mikhail Sergachev six years ago, as his goal-scoring especially has dried up to the point he has just a solitary marker this season.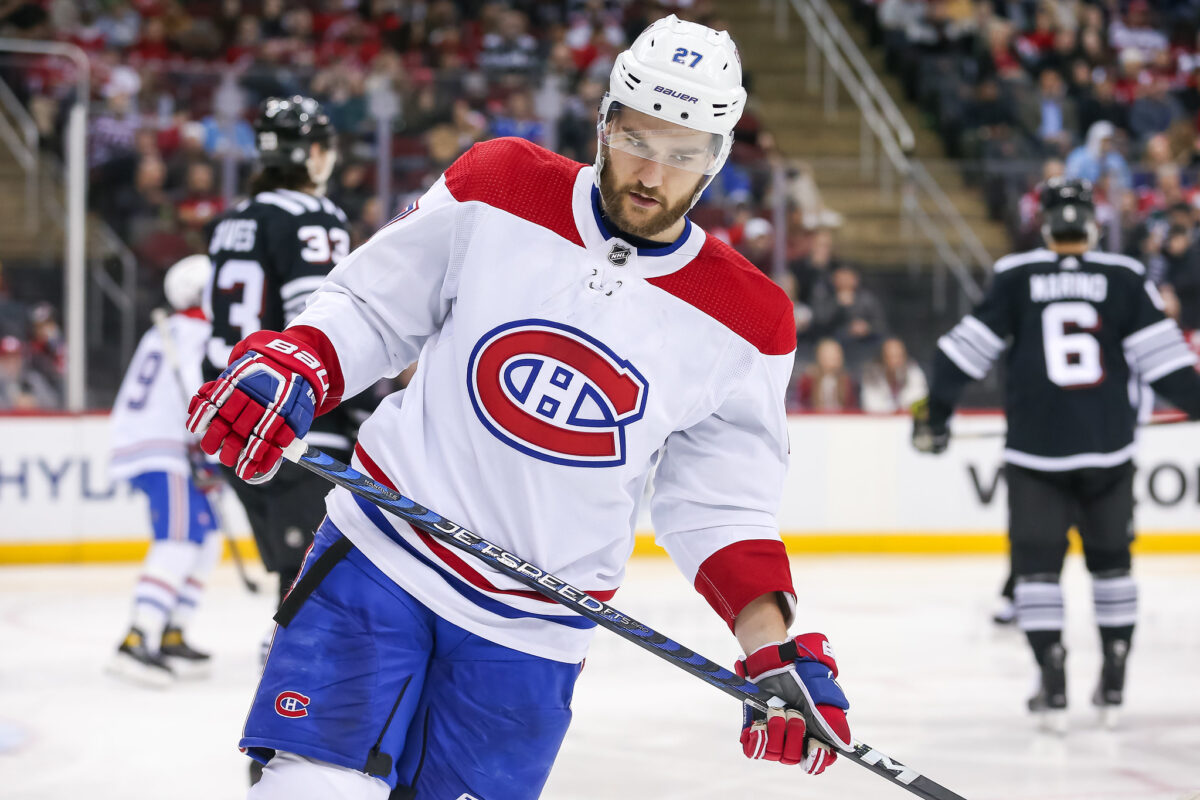 Injuries have also become a well-documented issue, with Drouin most notably taking a leave of absence just prior to the Canadiens' run to the Stanley Cup Final in 2021 out of consideration for his mental health. Logically, it was the right decision on his part. Still, his most ardent critics saw his departure down the stretch that season as further establishing a pattern of injury proneness and unreliability.
All that to say, both parties should take his contract's expiry this coming summer as an opportunity to walk away. Both likely will, because, even if Drouin at a smaller cap hit might make sense, it's hard to believe he would be amenable to such a deal (at least with the Canadiens) and that he's part of new general manager Kent Hughes rebuild plans, as one of his predecessor's biggest acquisitions and, undeniably, missteps.
1. Paul Byron
In contrast, forward Paul Byron is one of ex-GM Marc Bergevin's greatest success stories as a waiver-wire pick-up who once scored 57 goals over three seasons with the Canadiens. Unfortunately, injuries have taken their toll, as he's played just 158 games since the start of the 2018-19 season… and none at all in 2022-23.
On the verge of turning 34, Byron's simply unlikely to display the same form he did early on in his tenure with the Canadiens. Based on his injury history, it's unlikely he gets a chance. In the end, his current $3.4 million cap hit could only been seen as a bargain with regularly getting top-six ice time. Seeing as that contract really only came into effect after his injury troubles began, it really never was one.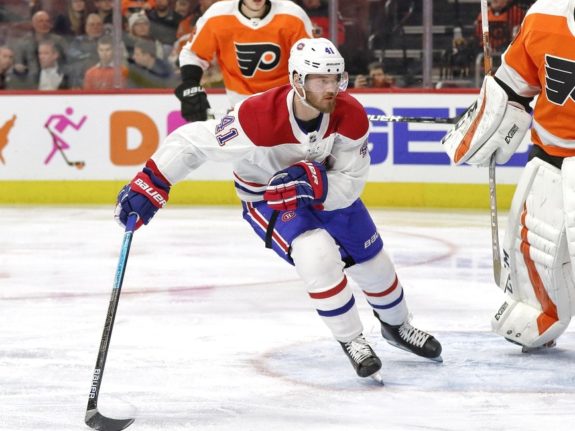 Also, seeing as Hughes is building his own core, Byron would only have a place as a depth forward, just like he did by the end of Bergevin's time with the team. Even if Hughes could rewind the clock and get an in-his-prime Byron at the same $1.2 million cap he earned back then, it's hard to see it happening (and it's not), especially considering Byron's 5-foot-9, 164-pound frame, following suggestions Hughes and co. "love size", heading into the 2023 NHL Entry Draft, according to journalist Brian Wilde (based on reported insider information).
To be fair to Hughes, he's gone on record as saying, "There's not a 5-foot-9 hockey player that scares me, but [a Canadiens team of] 22 of them would scare me (from "Stu Cowan: Canadiens GM Kent Hughes puts his plan into action," Montreal Gazette, July 8, 2022)." So, it's not that he favors size over skill, but rather that he's "trying to find that balance."
Even so, if you're actively looking to add bigger guys (including the just-drafted 6-foot-3 Juraj Slafkovsky), you're likely not actively looking to keep guys at the opposite end of the spectrum, at least if they haven't shown you much. Admittedly, through little fault of his own, Byron hasn't. And, unfortunately, he's unlikely to, still injured as his contract draws to a close. Here's hoping he's able to earn a chance elsewhere. Ditto for everyone else on this list.