If it even needs to be said, circumstances change all the time in the NHL. For example, at the start of the 2022-23 season, there was a case to be made the Montreal Canadiens should keep defenseman Joel Edmundson in the fold. No longer.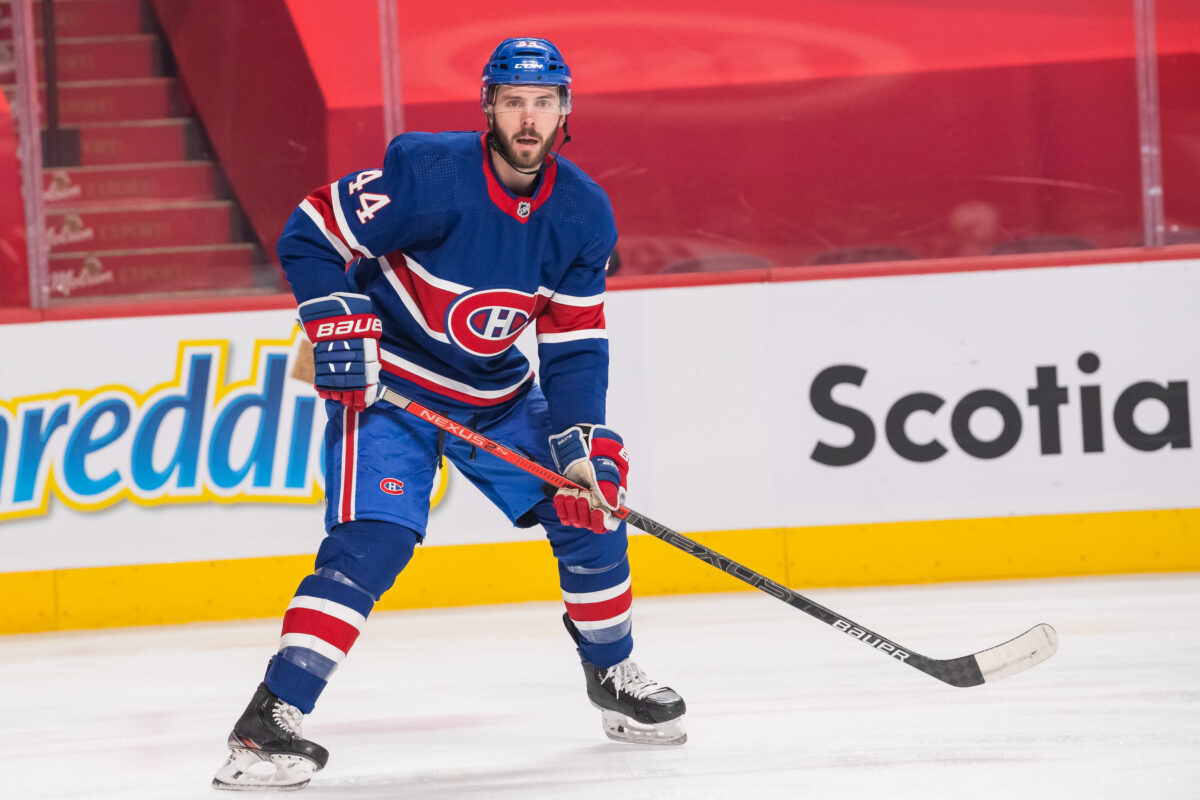 Back then, just named an alternate captain, Edmundson's value to the Canadiens was more clear. Mike Matheson was the only other certainty on the left side on defense. So, Edmundson was worth more to the Canadiens as an everyday player than as trade bait, especially seeing as he was coming off a season in which he played just 24 games due to injury.
Youth Movement on Canadiens' Blue Line
Half a season later, it seems like Edmundson's injury status is unfortunately the only thing that's held true. Both he and Matheson started off the year injured, prompting the Habs to throw rookies Kaiden Guhle, Jordan Harris and Arber Xhekaj into the fire, with relatively impressive results.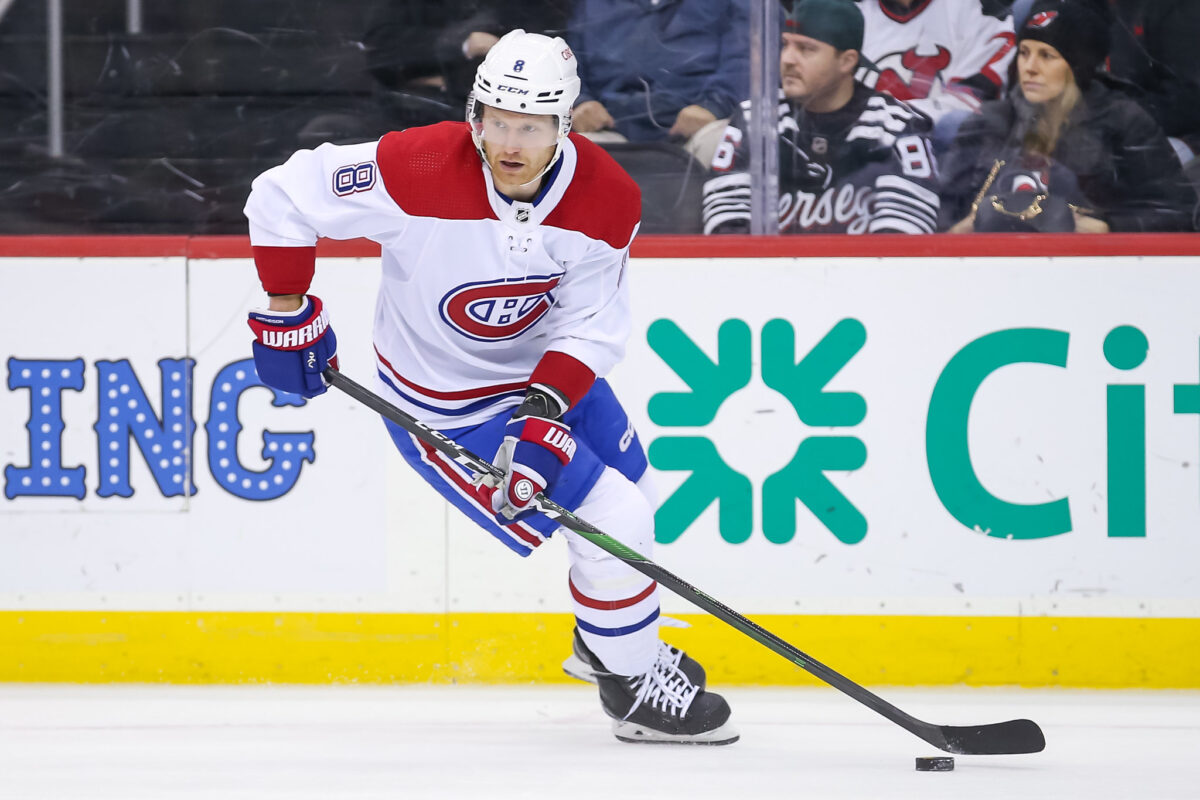 Granted, the team's overall defense has left something to be desired. The Canadiens have admittedly given up a 27th-ranked 33.7 shots per game. Nevertheless, the three rookies haven't looked out of place, to the point that keeping two of the three out of the lineup moving forward, just to fit in the two veterans, would be an odd decision, especially considering Edmundson's growing ineffectiveness.
True, there's something to be said for leadership. That's in part why keeping Matheson in the fold instead, in spite of suggestions the Canadiens should trade him leading up to the trade deadline last week, makes sense. After all, Matheson is just eight months younger than Edmundson and has played around the same amount of games.
Related: Canadiens Must Keep Matheson Past 2023 Trade Deadline
More to the point, Matheson is seemingly coming into his own as a top-four, if not top-pairing, offensive defenseman. In contrast, Edmundson is in veritable freefall on the team's depth chart, as injuries continue to take their toll, as he's gotten in just 41 games this season.
Edmundson Stays Past Trade Deadline
Edmundson returned to action the night before the trade deadline against the Los Angeles Kings, perhaps in a last-ditch bid to showcase his talents after he hadn't played since Jan. 26. Almost remarkably, according to general manager Kent Hughes, it worked, if "it" was indeed the team's strategy, that is.
Assuming Hughes is telling the truth, and it would be odd for a general manager to so explicitly lie to the media, the Canadiens obviously opted against moving him. It's curious, in that it shouldn't even matter what the hypothetical return was. If you have an offer in place for a defenseman who's going to eat up cap space and a roster spot that would ideally be devoted elsewhere, you take it and run. So, failing to trade Edmundson can prove to be a mistake.
Thankfully, it's relatively easily rectifiable, at least in principle. If Edmundson did indeed attract attention at the deadline (taking his modified no-trade clause into account), he should similarly attract attention in the offseason. This way, he does get 20 games to build up his value so to speak, although you have to have doubts how much he can.
---
Latest News & Highlights
---
It's not like Edmundson is going on go on an offensive tear based on his production up to this point in his career. The value of a defenseman like Edmundson lies in his reputation, having made two Stanley Cup Final appearances since 2019 (winning then with the St. Louis Blues). He's obviously not going to make another this season, so the 20 games would be more so to prove he's healthy?
Edmundson Should Logically Get Traded ASAP
It's the only logical explanation. However, based on Edmundson's inability to stay healthy the last few seasons, it's a huge gamble on the Canadiens' part. What if he doesn't, in other words? Then you're even less likely to deal him. If, G-d forbid, the injury is serious enough and he remains injured come the buy-out period, you wouldn't be able to cut ties then either.
Ultimately, Edmundson's reputations works both ways. Yes, he's a proven playoff warrior. He's also far from guaranteed to stay healthy. Regardless of whether he does or not, that reputation should follow him wherever he goes. So, Hughes is rolling the dice significantly suitors will look past it to pony up an asset that's slightly more valuable in the summer instead of at the trade deadline, maybe?
Ultimately, the trade deadline came and went with things staying rather quiet on the Canadiens' front. An Edmundson deal would have gone a long way to making it a success, when it's now hard to argue against it having been a failure. Ultimately though, the overall rebuild remains on track, but only if the team's younger players are given ample opportunity to develop. Edmundson, all due respect to him, has become a roadblock.
Hughes and company have forced themselves into having to take a detour, which is fine. There are no straight lines to sustained success. They just can't afford to get lost, refuse to see the forest for the trees as far as Edmundson is concerned.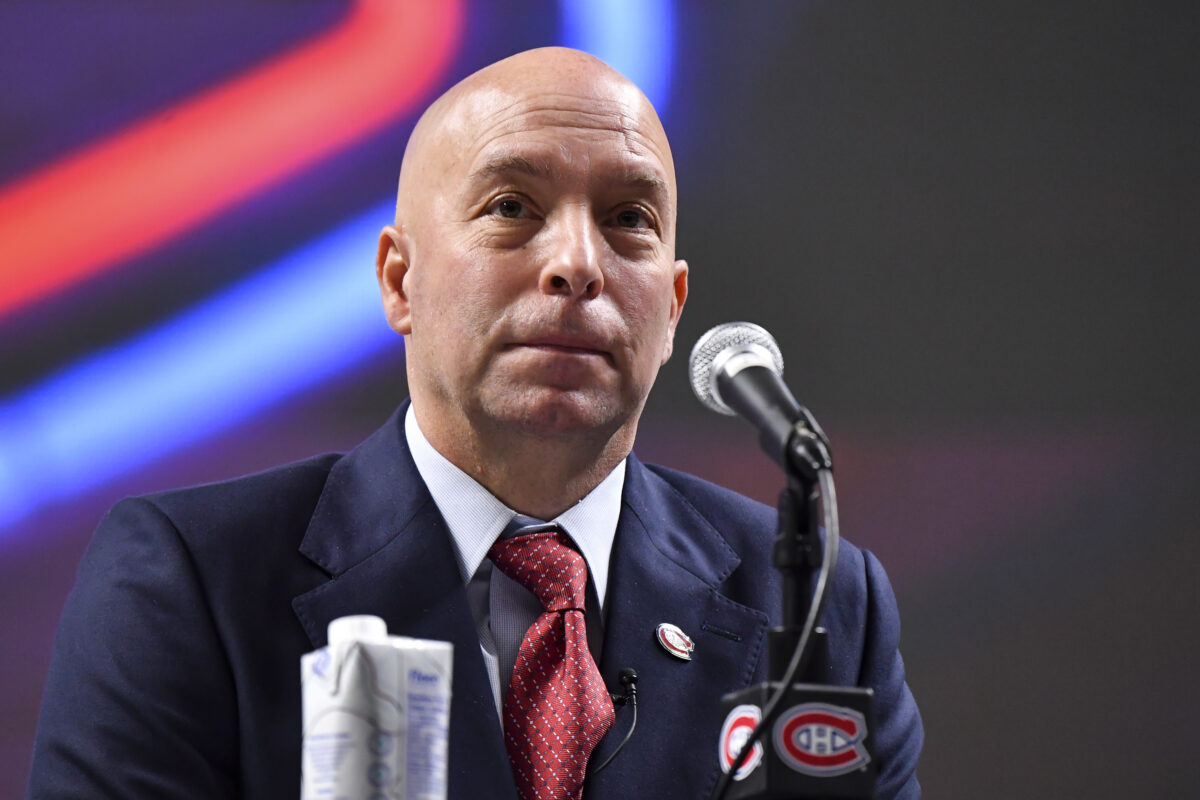 It's admittedly a matter of debate whether or not the Canadiens did the right thing holding off on trading Edmundson. However, one thing everyone seems to agree with is he shouldn't stay with the team past 2024, when his contract expires. So, one way or another, Edmundson doesn't have a long-term future with the Habs. Any attempted justification he has a medium-term one is a massive gamble circumstances will change drastically once again. It's possible, but wouldn't you rather gamble on the continued development of the team's younger defensemen? That too shouldn't need to be said.
[Note: Sincere thanks to long-time commenter Red, white, blue for suggesting the idea for this piece.].