You could definitely argue Montreal Canadiens forward Paul Byron is general manager Marc Bergevin's biggest success story. You'd be wrong, though.
There's no denying the waiver-wire acquisition of Byron to start the 2015-16 continues to pay dividends for the Habs. During a modestly successful 11-goal season that year, he re-signed at what many considered a reasonable $1.167 million clip for each of the next three seasons.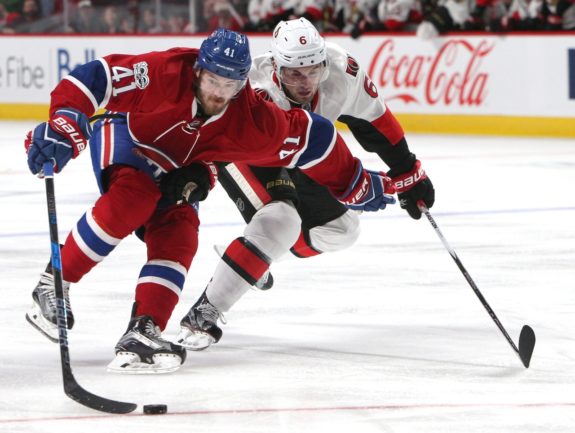 As he enters the last year of that deal, after scoring 20 in each of the last two, it's clear how much of a bargain it was instead. Perhaps more impressive than the initial contract, though? Bergevin's ability to negotiate an actually reasonable extension for both sides, despite Byron no longer being one of the league's best-kept secrets.
Most comparable contracts:
Paul Byron (forward)
4 years, $3.4M AAV

Player (Signing Team)
1. Leo Komarov (TOR)
2. Antoine Roussel (VAN)
3. Zach Smith (OTT)
4. Jay Beagle (VAN)
5. Vladimir Sobotka (STL)https://t.co/lRhO1WjP6Z pic.twitter.com/C5KaIRuvE9

— CapFriendly (@CapFriendly) September 23, 2018
Still, it's hard to rank Byron so high on any list of Bergevin's biggest achievements. After all, the versatile forward is still largely seen as an above-average depth forward on a weak team.
Perhaps it instead makes for a good argument that Bergevin isn't so bad despite the constant criticism aimed his way. That or he's simply made only a handful of really good moves over the six-plus years he's been at the helm of the team. You be the judge. Here are four other, bigger coups Bergevin has landed, ranked in order.
4. Thomas Vanek Trade
Bergevin made a big splash at the 2014 trade deadline, by acquiring forward Thomas Vanek from the New York Islanders. It was a sign the Habs were going for it, but it's also a sign that Bergevin maybe isn't so bad compared to his peers, considering by all accounts he took Garth Snow for a ride.
Mere months after Snow acquired Vanek for Matt Moulson (who still had some gas in the tank at the time) and first and second-round picks in the 2015 NHL Entry Draft, he was then forced to trade him at the deadline out of desperation. The end result? The Habs rented a bona-fide top-line winger and got a fifth-round pick for two second-round ones, neither of whom has played an NHL game up to now.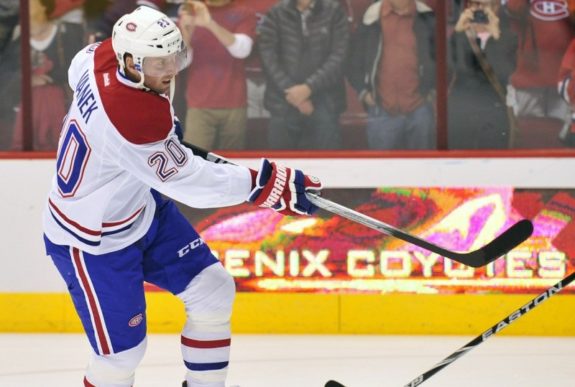 So, why is the Vanek trade a bigger achievement than the Byron pick-up off waivers? Well, it helped the team reach the Eastern Conference Final for the only time during Bergevin's tenure. Byron, admittedly through little fault of his own, hasn't been out of the first round.
There are some other caveats here. Firstly, a large amount of credit for the 2014 playoff run should go to Bergevin's predecessors: Pierre Gauthier and Bob Gainey for assembling the core that did most of the heavy lifting. Secondly, the popular view at the time was Vanek flamed out during the playoffs, meaning the trade didn't have as much of a positive impact as revisionist history buffs might like to believe.
3. Max Pacioretty Contract
There aren't many 23-year-old 65-point scorers out there. There are fewer still who would sign long term for a relatively paltry $4.5 million per year. Bergevin found a way to make it happen though, getting Max Pacioretty, fresh off a 33-goal season in 2011-12, to sign on the dotted line.
There's still one year left on it and, with exception to last year's forgettable campaign with the Canadiens (from many angles), Pacioretty has stayed incredibly productive for all of it.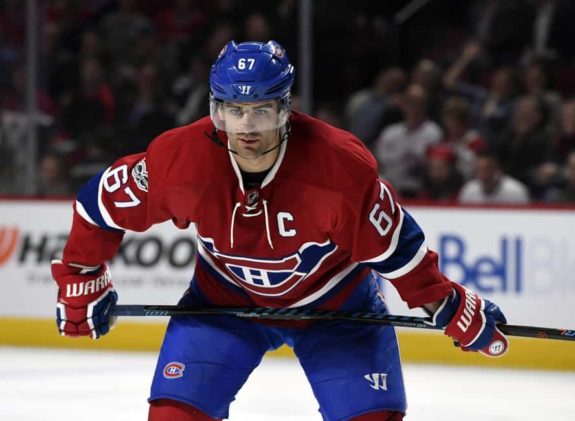 Granted, the falling-out between the two sides and the subsequent trade to the Las Vegas Golden Knights shows it could have worked out better (even if the return was decent). Still, Bergevin undeniably helped keep a key part of the core in the organization at a cost-effective price, which, ideally, would have led to a more-competitive team over the last few years.
Maybe part of that is on Pacioretty as captain. The fact remains Bergevin couldn't take as much advantage of the deal as he possibly could have. Hence the relatively low ranking.
2. Phillip Danault Trade
It was a great trade when it was made at the 2016 trade deadline with the Chicago Blackhawks. It looks even better now, with the Habs getting arguably their No. 1 center in Phillip Danault (and the pick that would become Alexander Romanov) for a couple of pending unrestricted free agents.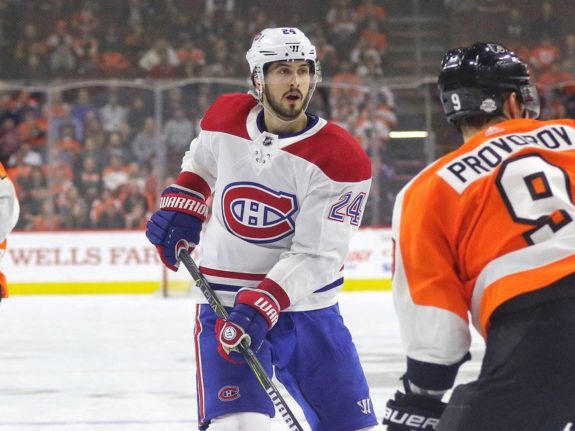 The trade becomes all the more mind-blowing when it's revealed those free agents were Tomas Fleischmann, who hasn't played another year in the NHL, and Dale Weise, who hasn't been to find the same level of success he did with the Habs again (as a one-time first-liner).
So, Bergevin effectively converted two diminishing assets he arguably had little intent on re-signing into two fresh ones. At least one of those (Danault) looks like a sure bet to improve with age. In other words, Bergevin ripped off Stan Bowman, one of the best general managers in the game (and his ex-boss). Don't worry, though. Bowman got him back.
1. Carey Price Contract
No, this isn't referring to Carey Price's latest contract, which will pay the 31-year-old goaltender an average of $10.5 million per year over the next eight years. It's a reference to the contract that came immediately before, during which Price established himself as one of the league's top goalies, if not the very best.
Coincidentally enough, it was actually one of Bergevin's first moves as Habs GM, as he signed Price to a six-year, $39 million deal in the summer of 2012. The contract started off relatively rocky, as Price stumbled to the finish line of the lockout-shortened 2013 season, amassing a weak .905 save percentage.
Up until last season (when he earned one of .900), that had been the only statistical hiccup, as Price consistently ranked atop the league's goaltending leaders. He of course also took home the Hart Memorial and Vezina trophies for the 2014-15 season.
Injuries probably played a factor in the down season last year and maybe prevented Price from realizing his full potential (from a playoff perspective). Nevertheless, it's hard to dismiss how Bergevin readily acknowledged that potential, giving Price a vote of confidence when it might have been easier and maybe justifiable to blame him instead.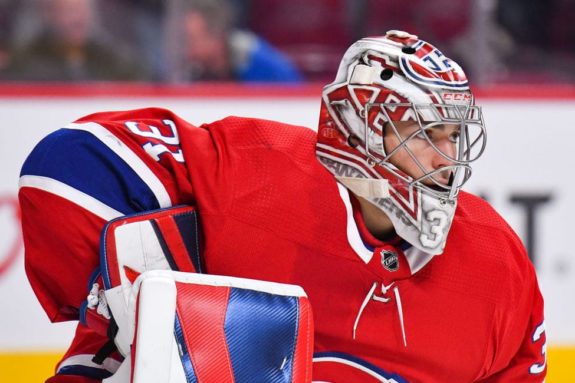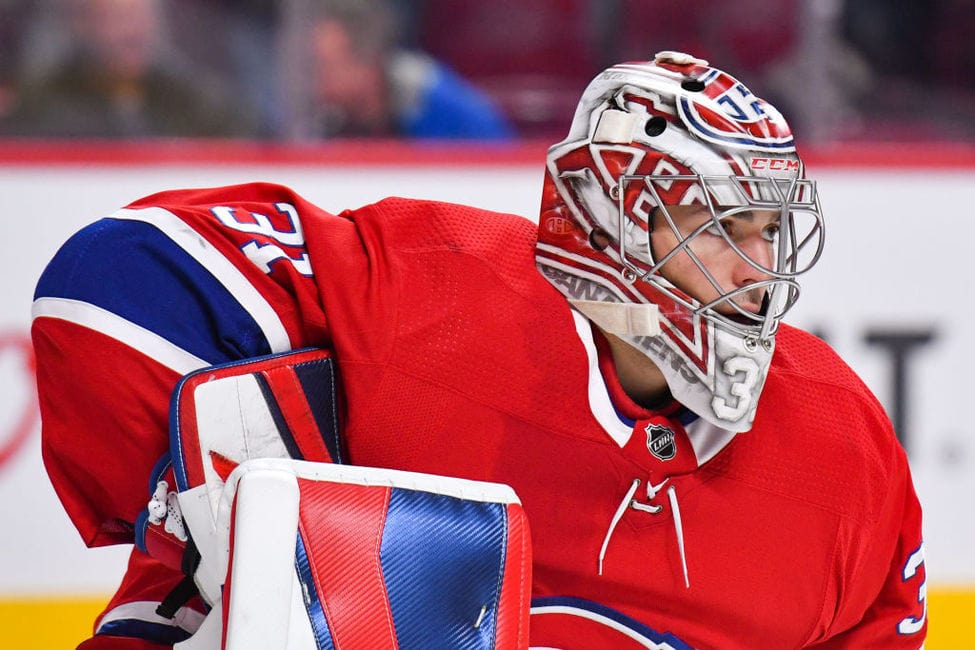 The vote of confidence contrasts interestingly with what has seemingly been a revolving door of scapegoats out of the organization over the last few years. Maybe Bergevin understood then that his leash was longer, but what can never be taken away from the guy is his trust in Price wasn't misplaced. His instincts were right on.
If the sense of optimism surrounding training camp this year is anything to go by, they can be consistently right again. It's just a matter of patience on the part of fans, but most importantly Bergevin himself to rebuild… and rebuild properly (in spite of what he says publicly). It's not like players like Byron fall into your lap everyday.