The circumstances surrounding Montreal Canadiens forward Tomas Plekanec's retirement are far from ideal, for both the player and the organization. It's nevertheless hard to feel bad for the player, all things considered.
Plekanec Plays 1,000
For instance, Plekanec just recently got to play the 1,000th game of an NHL career rife with defining moments. And, because his production isn't what it used to be, the 36-year-old defensive specialist was unlikely to serve as anything more than a veteran presence in the locker room and press box from here on out.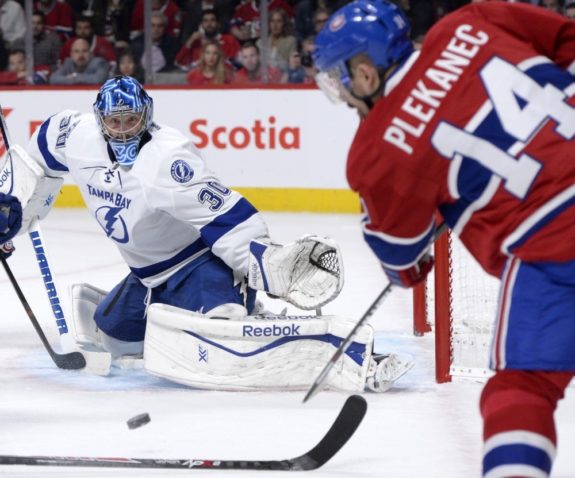 So, yes, for all intents and purposes, Plekanec is being forced out after re-signing with the only team he has ever known since being drafted in 2001 (excluding a few months as a Toronto Maple Leaf last season). At least this way though, Plekanec has some control over when and how he retires. Rather than face a potential trade, Plekanec agreed to be placed on unconditional waivers for the purposes of retiring having last played for the Habs.
Good Career, Bad Timing
The timing is somewhat questionable. For the second time in two seasons, the Habs will fall short of seeing another player join the ranks of Henri Richard, Larry Robinson, Bob Gainey, Jean Beliveau and Claude Provost as the only members of the organization to have played 1,000 games only with the Canadiens. Plekanec had just 16 left, while Andrei Markov did not re-sign with the Habs two summers ago 10 games shy of reaching the milestone.
You may want to applaud general manager Marc Bergevin for doing what's best for the on-ice product regardless of the optics to the organization as a whole. Hold off for a second though, as he was the one who re-signed Plekanec in the summer in the first place, when there was little denying how little Plekanec brought in the offensive zone these days.
Plus, with Joel Armia out for to two months, it potentially opened up a regular spot in the lineup for Plekanec. Of course with Armia injured, the logical choice would have been to recall fellow-right-winger Nikita Scherbak from his conditioning stint in the American Hockey League. The Habs seemed to spurn both by going with career-minor-leaguer Kenny Agostino instead.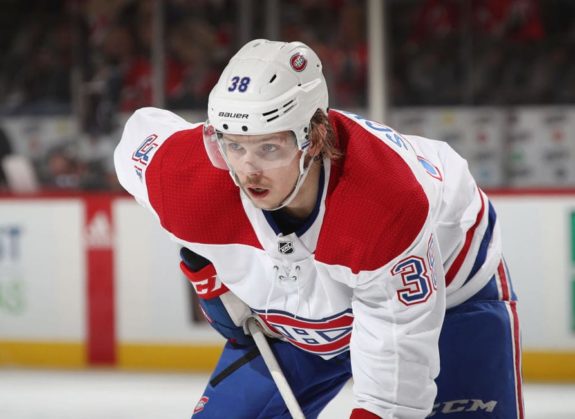 Despite being in the AHL, Scherbak still takes up a roster spot as we speak. It just made sense to finally give him a shot considering Armia plays the same position, even if Scherbak's attitude hasn't received rave reviews from Laval Rocket head coach Joel Bouchard. But, if attitude in general is a sticking point, shouldn't the Habs have held on to a certain forward with 15 years of NHL experience and defensive awareness to spare as long as possible, with so many players out?
Bergevin, in the Right?
Ultimately, when one stops to think about it, Bergevin is in the right. He objectively had little way of knowing Max Domi would stick at center and Jesperi Kotkaniemi would stick at all with the Canadiens out of training camp. Plekanec may very well have been the low-risk insurance policy we would all seek out during free agency under similar circumstances. That or the security blanket we would all cling too under such intense scrutiny and uncertainty.
"I always wanted to retire a Montreal Canadien" – Tomas Plekanec, who said Bergevin approached him about a trade.

This was a question of leaving room for the young players, most notably Jesperi Kotkaniemi.

— Аrpon Basu (@ArponBasu) November 9, 2018
With Shea Weber, Paul Byron and David Schlemko all projected to come back sooner rather than later, Bergevin is going to need as many roster spots as he can muster. It's just that pesky timing factor, which seems off.
For example, Carey Price, the goalie Bergevin willingly re-signed to an eight-year, $84-million deal, is struggling to such a huge extent that backup Antti Niemi will get the start against the visiting Las Vegas Golden Knights on Saturday. And, oh, yeah, ex-Habs captain Max Pacioretty and the visiting Golden Knights are visiting Saturday! It's almost as if the Habs needed a distraction…
So, forgive the cynicism, because, to Bergevin's credit, there are few possible distractions out there more effective than the retirement of a lifelong Hab. If only he could have been a Hab a while longer, that's all. Plekanec may not leave the game on top of the hockey world, but, location-wise, he does go out exactly where he wants to be, in Montreal, as a Canadien. There's little wrong with that, even with all the extenuating circumstances.