Montreal Canadiens goalie Carey Price just enjoyed a brief reprieve from what has overall been a season to, hopefully, forget. He was commemorated in this week's match-up against the Winnipeg Jets for having played the most games of any Habs netminder, passing Jacques Plante for the franchise record (557).
With possible exception to when Price passed Patrick Roy on the list a few weeks before, there's been little else to celebrate this season. Not only have the Habs failed to make the playoffs, but, personally, his stat line has been below mediocre. His goals-against average is above 3.00, while his save percentage is barely above .900.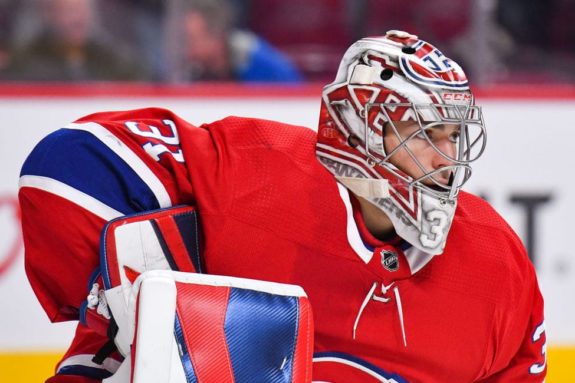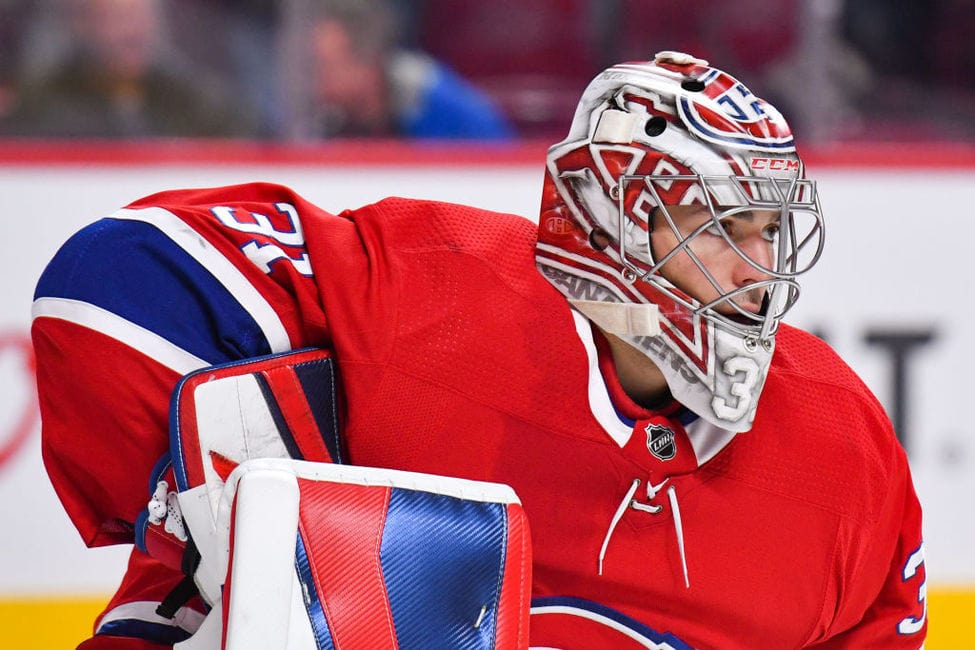 While the team's performance is far from all on Price, he seems no longer capable of putting everyone else on his back as he did just a few short seasons ago. Most signs point to Price being a shadow of his Hart Memorial and Vezina Trophy-winning self from here on out… most, but not all.
The following five goalies prove there's a good chance Price can not only rebound, but has plenty left in the tank to put some healthy distance between himself and the other Habs greats he's passed. Next stop: The team's all-time mark for wins of 314, held by Plante. Price is just one (better) season away (286).
5. Antti Niemi
Price doesn't need to look far for inspiration. His current backup, Antti Niemi, has a save percentage of .931 in a Habs uniform this season. Take away less-than-stellar stops with the Florida Panthers and Pittsburgh Penguins earlier on and Niemi would be tied for the league lead.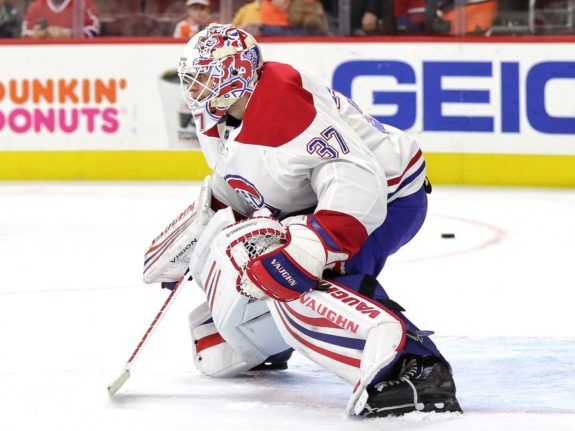 Of course, that's not how stats work. It's not really how goaltenders should work either, considering Niemi's statistical performance has been on the decline since he went 24-12-6 with a 2.16 GAA and .924 save percentage in 2012-13 with the San Jose Sharks. He went from struggling to reach .915 for the next few years to failing to hit even .900 last season with the Dallas Stars.
While Niemi's resurgence is over a small sample size (18 games), it does go to show there's a few breaths of life left in every goalie, even one four years older than Price.
4. Marc-Andre Fleury
If Niemi's save percentage this season were actually .931, he'd be tied for the lead with none other than Las Vegas Golden Knights backstop and Pittsburgh Penguins cast-off Marc-Andre Fleury.
Deemed expendable and just plain too expensive, Fleury was made available in the NHL Expansion Draft. After all, looking at his career save percentage (~.913), Fleury was an average goalie, who had the good fortune of being drafted by a team that would eventually select Sidney Crosby and Evgeni Malkin too.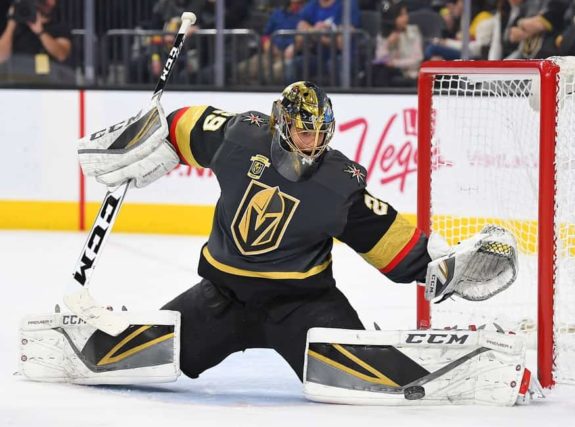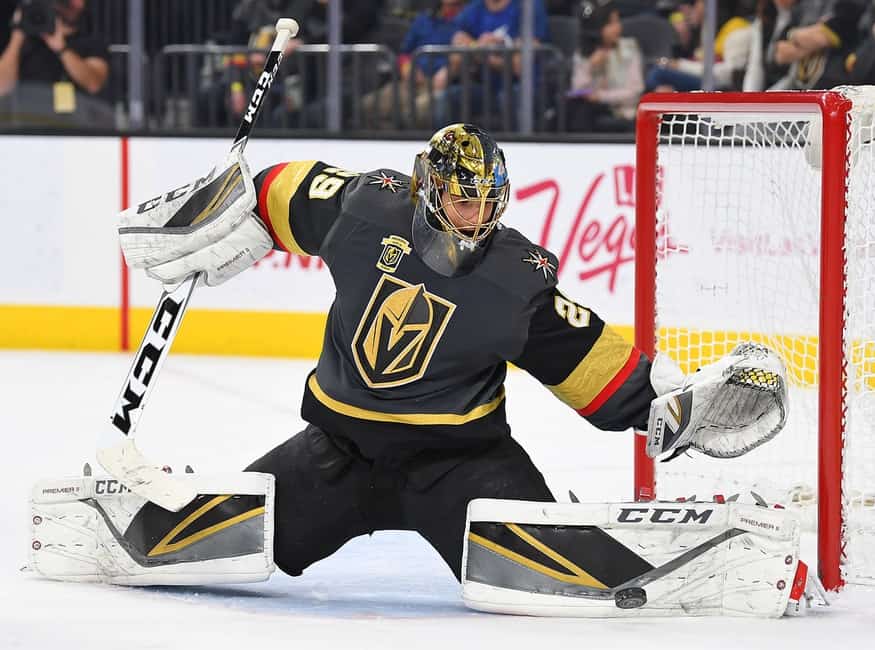 On top of that, his $5.75 million cap hit over this year and next was far from enticing to potential trade partners. So, the Penguins opted to expose him, while Fleury was more than amenable to the prospect of moving on, waiving his no-movement clause.
The Penguins' loss has become Vegas' gain, big-time. Fleury hasn't just become a reliable starter again… he's having a career season at the age of 33. Price could do much worse than weaving a similar feel-good story. The three Stanley Cups wouldn't hurt either.
3. Roberto Luongo
Remember when Roberto Luongo openly lamented the contract he signed as a Vancouver Canuck, literally saying it sucked?
At the time, he had been hoping to be traded in spite of the weight of his 12-year, $64 million deal (which still has four years left on it after this one). Well, one year later, he got his wish and was sent back to where he found most of his early-career success (ignoring his New York Islander "phase").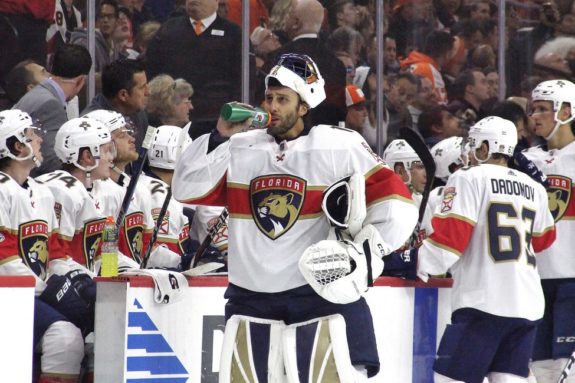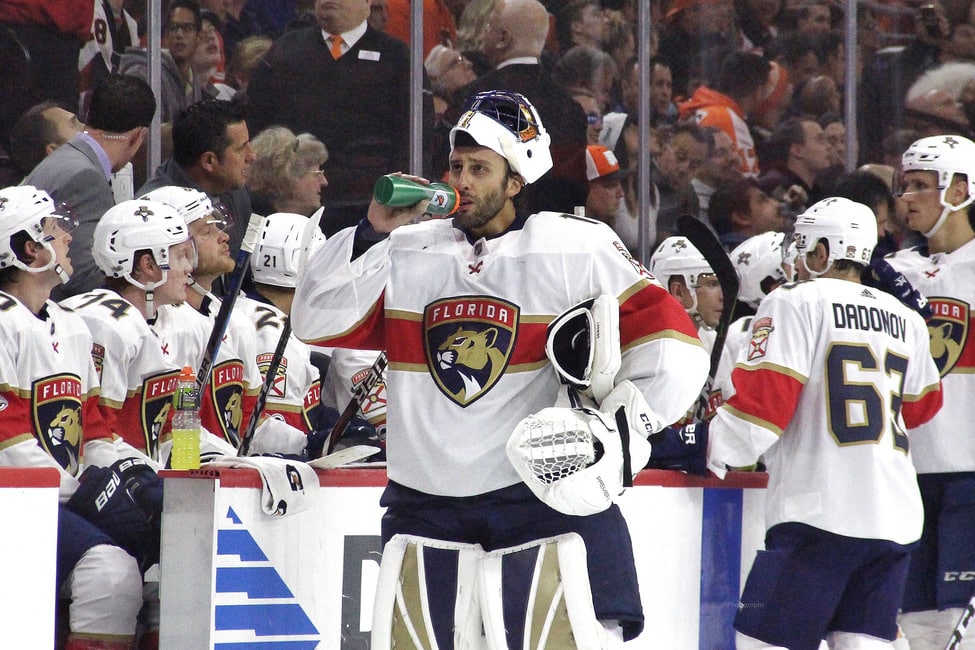 Despite being relegated to back-up duty as a Canuck, first by Cory Schneider and then Eddie Lack of all goalies, Luongo has found new, second life as a Panther. His save percentage has routinely stayed above .920 over the last four seasons since the trade and this abbreviated-due-to-injury campaign is one of his best yet in that regard (.929).
Luongo may be 39, but his contract, regardless of how many years he's got left on it, doesn't look so bad anymore. Coincidentally, Price will be 39 by the time his new deal runs out in 2026. Habs fans can now breathe a little easier.
2. Miikka Kiprusoff
Ex-Calgary Flames goalie Miikka Kiprusoff's career trajectory is arguably a good representation of what we're seeing with Price. Kiprusoff was months away from turning 30 like Price is now when he won his Vezina in 2005-06.
During that season he posted an elite save percentage of .923. The following season is when cracks in Kiprusoff's game started to show, as he posted a more-pedestrian .917. The year after that? One of .906. It fell to .903 in 2008-09.
His decline technically dated back to the pre-lockout 2003-04 season when he was at the height of his game (.933). If you extrapolate a slightly lower save percentage during the wiped-out 2004-05 season, that totals six straight years in decline. That's the bad news. The good news is Kiprusoff rebounded to .920 in 2009-10.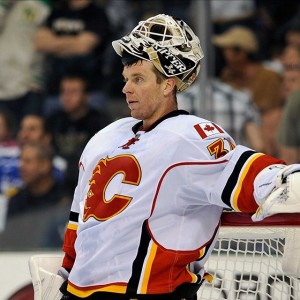 Following a disappointing .906 season in 2010-11, he got back up to .920 in 2011-12. So, if Price can similarly adapt, there's no reason why he can't post respectable save percentages above that same figure from here on out. Plus, after the lockout and excluding Kiprusoff's last season of NHL action (2012-13), when he went 8-14-2 with a .882 save percentage and 3.44 GAA, he never tallied fewer than 35 victories. That means he was still making a difference for the better.
Considering Price only went 34-20-5 in 2013-14, when he arguably first arrived as an elite goalie in the league, that's definitely impressive. Hell, Price got nominated for his second Vezina last year, when he "only" earned a record of 37-20-5.
Needless to say, Price will likely never come close to the 44-16-6 he went during his Vezina-winning season in 2014-15 (1.96 GAA, .933 save percentage). There's no shame in Price having already peaked. All that means is his best days are behind him. It doesn't mean he can't have plenty of good ones left. Kiprusoff is proof of that.
1. Pekka Rinne
One of the most intriguing goaltending success stories is unfolding before Price (and everyone else) as we speak. Thirty-five-year-old Nashville Predators goalie Pekka Rinne has arguably overtaken 23-year-old Tampa Bay Lightning netminder Andrei Vasilevskiy as the odds-on favorite to win the Vezina.
What's more astounding than Rinne's 41-13-4 season so far (2.32 GAA, .927 save percentage) is the fact that just two years ago a resurgent Rinne seemed like a pipedream at best. In 2015-16, Rinne had a save percentage of .908.
Even in 2016-17, he had a downright average season, going 31-19-9 with a 2.42 GAA and .918 save percentage. Then the playoffs came and he took his game to another level. Even including some poor starts in the Stanley Cup Final against the Penguins, Rinne post a 14-8 record with a 1.96 GAA and .930 save percentage.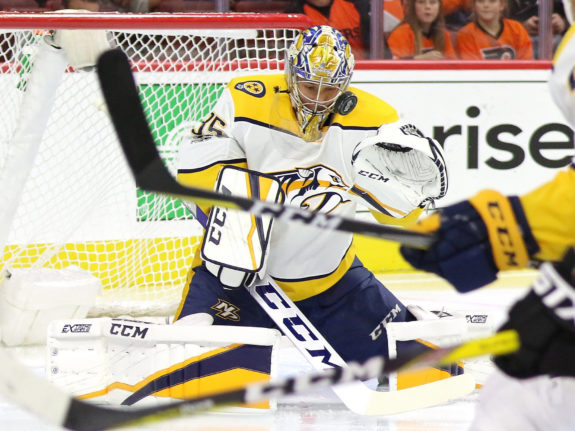 The Predators obviously ultimately lost, but this season has almost been a continuation of his success from last spring. It speaks to incredible resolve to not let that failure define the season immediately afterward. Where there's a will to get back to the top, there's a way, with the Predators now leading the league with 113 points despite entering last season's playoffs as a second wild card.
Granted, the Predators' defense is strong from top to bottom and the Canadiens have some work to do in that department. Still, if Rinne is the model to follow, the Predators can be one too.
It goes to show that goaltending is just one piece of the puzzle and insulating the face of the franchise with the right players can lead to sustained success for the Canadiens. It's almost downright logical, right up there with Price maintaining some semblance of the game that led him to hold down the title of best in the world. That just doesn't all go away overnight. You would have to think he's got a few good years left in him… at least.