The Montreal Canadiens will have an exciting offseason this year, leading to an exciting season in October. With a top-five pick in a deep, highly skilled draft, a possible trade for a star center, and hopefully a healthy roster, the Habs could have a defining year in their rebuild. With the changes that could happen this season and the likelihood that this team starts moving forward to the playoffs, they will need to consider adding solid veteran leadership to the team. Although free agency is something Montreal should probably avoid, a low-cost veteran free agent (FA) could help the club immensely. Corey Perry is one of those vets that can fill in the leadership gap while the Canadiens' players improve and grow.
Perry is a Decorated Veteran
Perry is an NHL veteran of 1,257 games, starting his career with the Anaheim Ducks in 2005-06, where he played for 14 seasons. During his time with the Ducks, Perry had his best season, scoring 50 goals and 98 points on his way to a Hart Trophy for Most Valuable Player in the league and a Rocket Richard Trophy for the highest goal scorer in 2010-11. His ultimate prize, however, came in his second season when Anaheim won the Stanley Cup, defeating the Ottawa Senators four games to one in 2007. He also helped Team Canada win two Olympic golds, a World Junior Championship gold, a World Cup gold along with a Memorial Cup Championship with the London Knights of the Ontario Hockey League (OHL). Perry has been a winner his entire hockey career.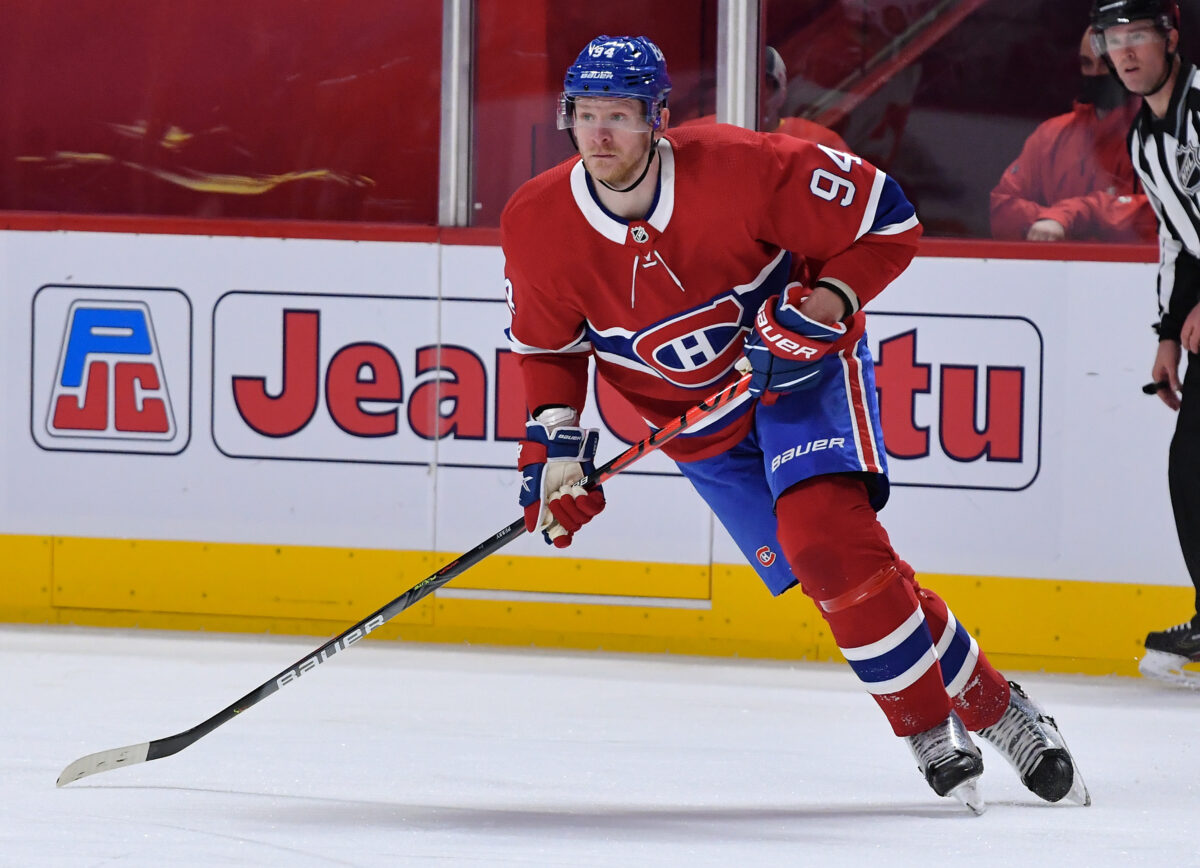 After 14 seasons with the Ducks, Perry signed with the Dallas Stars and, in 2019-20, found himself back in the Stanley Cup Final for the first time since 2007. The Stars went on to lose to the Tampa Bay Lightning in six games; the following season, he signed with the Canadiens and surprisingly found himself back in the Final during the Habs' magical run in 2021, where he was on the losing side to, once again, the Lightning, this time in five games. Perry then signed with Tampa Bay in hopes of getting the Cup again, and for a third straight year, he lost in the Final, this time in six games, to the Colorado Avalanche. This past season his streak of finals ended with a first-round loss to the Toronto Maple Leafs.
Canadiens and Perry have a History
Perry signed with the Canadiens for the 2020-21 season. He played 49 games and scored 21 points for a team who struggled to make the playoffs in an all-Canadian division because of the COVID-19 pandemic. During his time with Montreal, he became a mentor for many young talents like Nick Suzuki and Cole Caufield. He was one of the key leaders in the dressing room and on the ice for the team, especially during their Cinderella run to the Stanley Cup Final in 2021.
Related: How Canadiens Will Spend Their Cap Space for 2023-24
---
Latest News & Highlights
---
The Canadiens lost much of their leadership in 2021-22, the following season. Captain Shea Weber and Carey Price went on long-term injury reserve (LTIR). Eric Staal, Phil Danualt and Perry were FAs and didn't return, leaving Montreal with a massive hole in their team's leadership. Leadership isn't taught, but if a young player shows they can be a good leader, guidance is the key to ensuring he becomes excellent. Caufield and Suzuki both looked up to Perry, and Caufield admitted that Perry was one of his favourite players growing up, and having him back to help guide the Habs' two young stars could be instrumental.
Canadiens Still a Few Years Away from Contending
The only thing that could keep Perry away from the Canadiens would be that they are rebuilding, and Perry might want to keep chasing that Cup. The Canadiens have the cap space to sign a veteran if they choose to, even after signing Caufield to an eight-year, $7.85 million contract. An argument could be made as to why even bother signing a 37-year-old when the team is rebuilding and has some prospects that could comfortably fill the few holes Montreal has left. Rafael Harvey-Pinard and Jesse Ylonen are at the next stage of their careers where they should be making the next step to the NHL. Where would Perry fit in and what would be his purpose if he does sign in Montreal?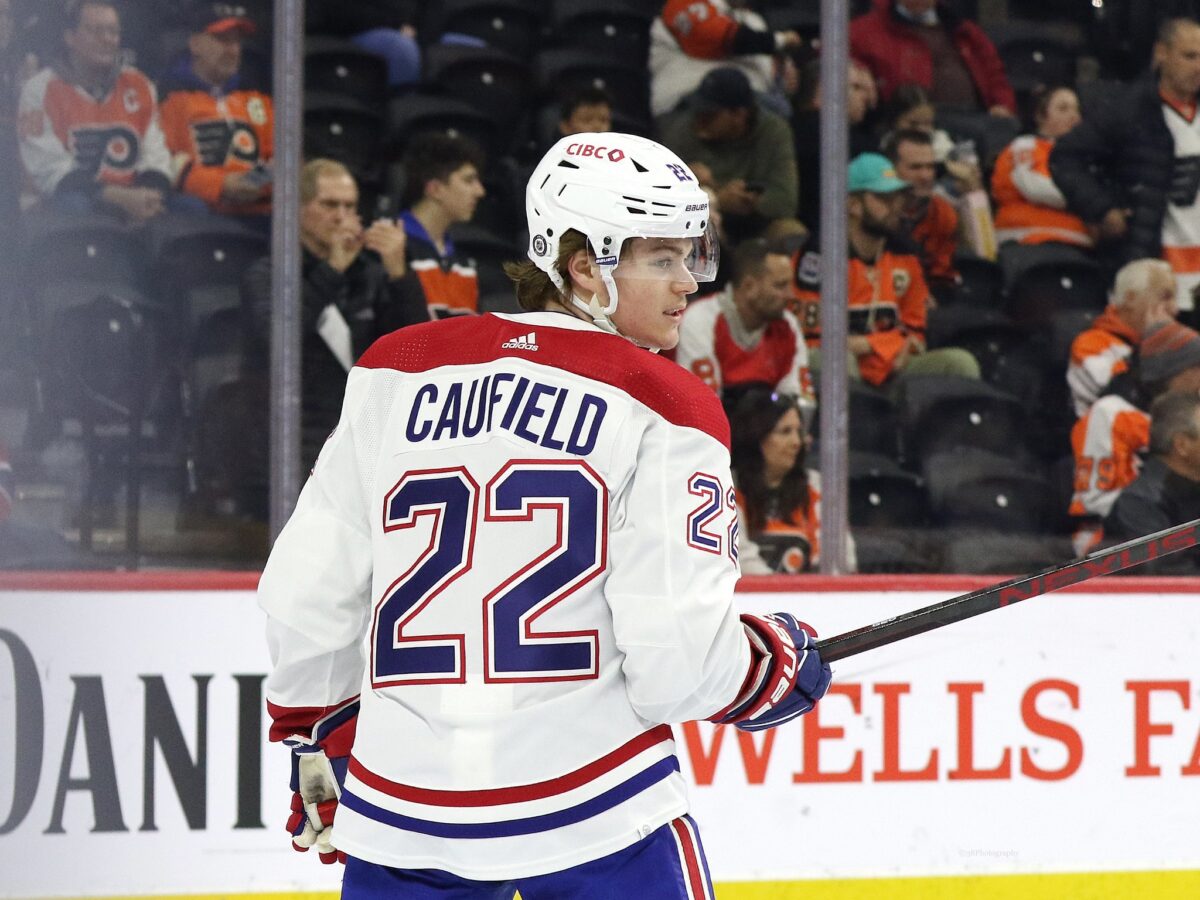 The biggest things Perry will bring to the team are leadership and mentorship. Other than that, he would only be a third- or fourth-line winger who can get under the skin of the opposing players. Perry also holds a bit of a mean streak to him, so he could mentor Suzuki, Caufield, Arber Xhekaj, and recently re-signed Micheal Pezzetta. Xhekaj and Pezzetta are the tough guys on the team, and even though Perry isn't a so-called tough guy, he knows the tough guy game: he does have 1,380 penalty minutes in his career.

The Canadiens should ultimately stay clear of FAs this season. Still, if they can capture someone like Perry at a league minimum or no more than $1 million for a season or two, it would be a good signing based on the value of his knowledge for the young players on the team. Perry said he liked playing in Montreal, and he probably would have re-signed if his deal had more term, but for now, let's see if general manager Kent Hughes circles around and brings him back.
---
---