Andrew Ladd and Dustin Byfuglien are set to become unrestricted free agents this summer. Both are expected to receive pay raises. They are close friends and have even admitted that the decision by one, could very much so effect the other's decision on where to sign. Although it may be tempting, Marc Bergevin would be wise to steer clear of both Ladd and Byfuglien in free agency.
Two Good Players, But..
Both Ladd and Byfuglien will turn 31 years old this year. That is pretty old for players who are looking for longer term deals to finish out their careers wherever they sign. At 30/31, Ladd and Byfuglien are without a doubt in the declining stages of their careers. At this point, we know what we're getting from these two guys. I would say that Ladd is a second line winger. Byfuglien, on the other hand, is a special player due to the fact there is not an abundance of players like him in the league. Six foot five, 260lbs (give or take), but the guy can move while he's on the ice. If Byfuglien lines you up for a hit, look out. On the flip side, players who try to hit him often end up getting the worst of the collision. He is one of the strongest defenceman in the league.
The Case Against Byfuglien
These are all good traits to have, so why shouldn't Montreal pursue him? Staying in shape has notably been a concern for Byfuglien over the course of his playing career. At 30+, it's even harder to stay in shape than if you were in your early twenties. If Byfuglien couldn't do it in is twenties, what makes you think he will be able to in his thirties? I don't see Byfuglien being the type of player who can stick around the league until he's 36. The money Byfuglien will be looking for is far too much as well. The Canadiens are tight for cap space and would need to move things around in order to even sign this player. Subban's $9M cap hit is a tough one already, how can the Canadiens afford to pay Byfuglien something in the range of $7M annually (that is what is being reported as an estimate)? That's far too much money for a player turning 31 years old this year, especially on an eight year deal, which is what he is seeking.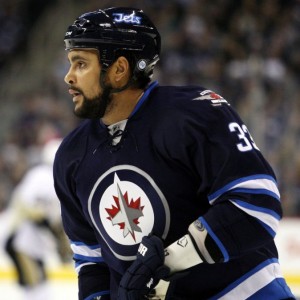 The Case Against Ladd
Ladd is apparently looking for a six year deal with $41M. Even if the salary cap does rise again, as it may, that is too much money for a second line winger turning 31 this year. Of course, these contract demands are not final, as the process of signing with a team is a negotiation. But, both players are in free agency, and chances are, some sucker may be willing to pay out these demands. Taking a look at Ladd's on-ice High Danger Scoring Chances (for and against) through 49 games this season, he has been on the ice for a whopping 26 more high-danger scoring chances against. That's a pretty big number. He holds a CF of 51.49% which is very average. Although Ladd is apparently only looking for a six year deal, it's still too much. There are no signs which would point to him being effective through his mid-thirties. In a couple of years, Ladd will probably be a third line centre on whichever team he plays for.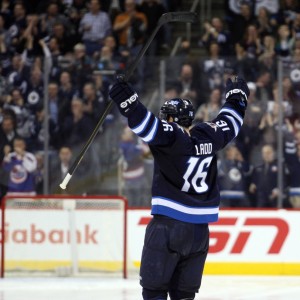 Walk Away
It may be tempting to sign one of these players, especially Byfuglien. But, I truly believe that it is in the best interest of the Montreal Canadiens to stay away. Free agency is usually when teams make decisions they regret for a long time. Bergevin should just put on a smile and let another team regret this decision, for the next six to eight years.