This week I set out three options for the Montreal Canadiens ahead of the 2018 draft. These included: packaging the third pick for a top center, drafting based on organizational need, and trading to exchange first-round draft picks. All three are based on an explicit rejection of the conventional wisdom that NHL teams should always select the best player available in the first round.
My colleague Brianne Spiker disagrees. In fairness, she makes some good points. I still think acquiring a top center is essential for the club. At this point and for this organization, all options must be on the table.
Keeping the 3rd Overall Pick
Spiker argues that keeping this pick would allow the Habs to choose a high-end prospect. The likely top choice is Filip Zadina. A pure goal-scorer, he put up 44 goals and 82 points in 57 games in the QMJHL, along with seven goals in seven games for the Czech Republic at the World Juniors.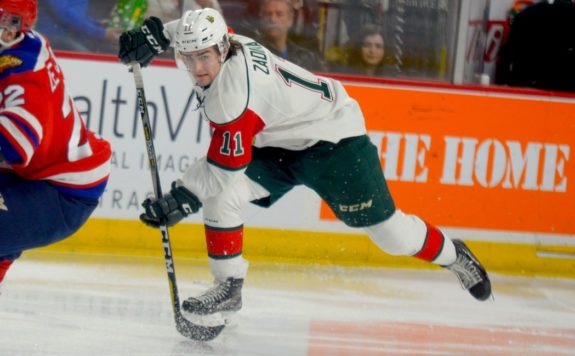 She correctly notes that the Habs have historically had a lot of trouble scoring goals. As such, drafting one of the best snipers in the draft makes a lot of sense. After weighing some of the options, she concluded:
With other teams boasting young stars of their own, the Habs are lagging a bit in this category, especially since it's glaringly obvious that's the direction they need to go in… Elite prospects aren't up for grabs every day and this pick is an opportunity the Habs shouldn't pass up.
While it is hard to fault her logic, as the Gazette's Pat Hickey wrote this week "The Habs desperately need help in the middle and the best way to plug that hole is to trade their No. 3 overall pick in June's entry draft."
On what basis might they trade the pick?
Why Does Center Ice Matter?
The Canadiens lack of center depth means they start every game at a disadvantage. If you want to contend for the Stanely Cup, winning from the middle is crucial. This is a point that Brian Wilde has often raised.
Call Of The Wilde coming now that cup has been won. Bergevin's record is strong but this history does not lie. Win the middle. Win the cup. pic.twitter.com/iSPBUNpFsf

— Brian Wilde (@BWildeMTL) June 12, 2017
While hockey is a team game, a center is the equivalent of a football quarterback. It is perhaps the toughest position in hockey, requiring both skating ability and smarts. In the offensive zone, centers need to be creative, score and set up their linemates using speed, strength, and guile. In the defensive zone, they must match up against the opposing center, stay with them and limit scoring chances.
This is why top centers are so tough to find. They need to be both offensively gifted and defensively responsible. They need to lead by example every shift.
Trade First Round Pick for a Center
To be open to trading this pick, one must accept that because of trades and failed re-signings, the Canadiens need to focus on organizational need. The team's deficits require immediate action. Here are three reasons why the Canadiens should deal No. 3 as part of a package for a top center:
On the Clock
While neither Carey Price or Shea Weber is technically past their prime, both are getting close to that tipping point where their best days are behind them.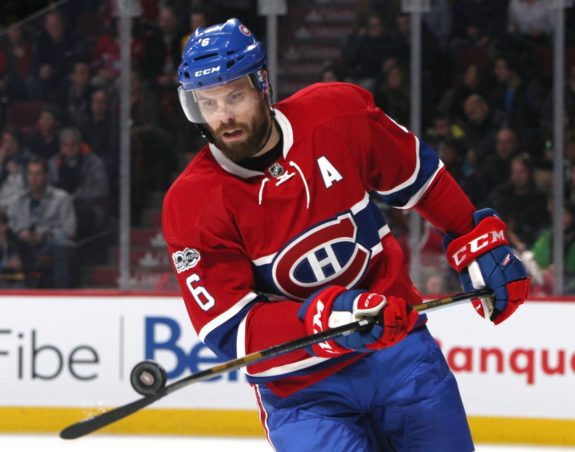 Weber is coming off a serious injury and Price has a lot to prove next year after the worst season of his professional career in 2017-18. Whether Marc Bergevin believes in the "window of opportunity" or not, it is now or never if he wants to avoid a rebuild and being run out of town by the seat of his designer jeans.
Lack of UFAs
The second reason is that there is no obvious way to improve the center ice position without trading for it. While signing John Tavares remains an outside possibility, after him there is a decided lack of UFAs for the Canadiens to target.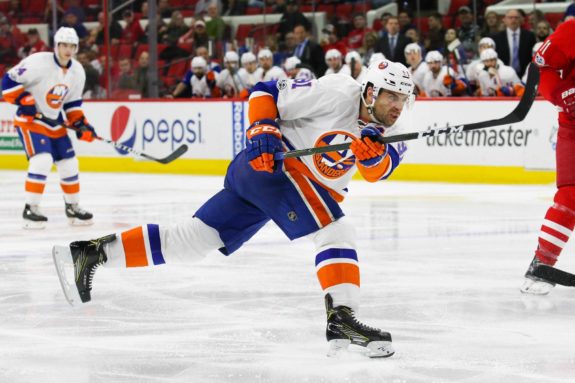 As Hickey points out, the list of available centers this summer is short. Does 38-year-old Joe Thornton still have gas left in the tank? Will Paul Stastny want to leave Winnipeg given their recent playoff run? Tyler Bozak is a third line center that would get second line minutes in Montreal. Is he really the answer?
Former Canadien Tomas Plekanec wants to return to Montreal. While it would be the decent thing to do, re-signing him won't help the development of younger players who need the ice time and be exposed to the responsibilities of playing center.
Deep Draft Requires Creativity
The third reason is that after Rasmus Dahlin, there is no one in this draft that fits the Canadiens immediate needs. While this is a deep draft, it is not clear that there are any NHL-ready centers or left defenseman who can play next year.
In the first round, taking Quinn Hughes (LHD, USA, Michigan NCAA) or Jesperi Kotkaniemi (LW/C, Finland, Assat) means drafting them ahead of their projected draft rank. However, drafting a possible center with no track record in the NHL versus trading for a player who can make an immediate impact is a luxury the Habs do not have.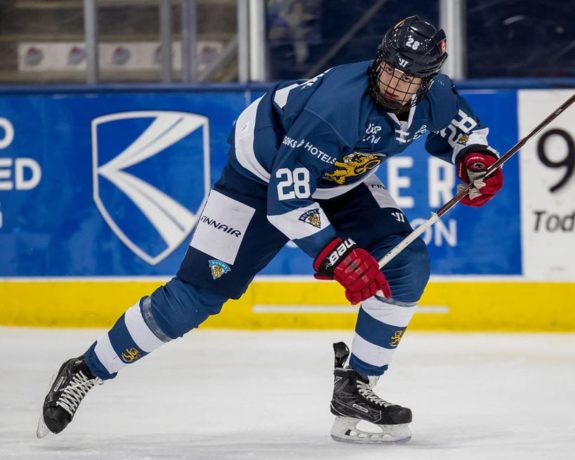 This is because a high draft pick does not guarantee success. As Scott Cullen points out, statistically speaking, the third pick overall has about a 79% chance of turning into a top 6 forward or a top 4 defender. Ironically, both Jonathan Drouin and Alex Galchenyuk were the third picks in 2012 and 2013 respectively. Both are good. Neither are the top line centers this team thought they might be. The good news is that with four picks in the second round, this is the year to restock the prospect shelves. It is time to get creative with the first round pick. The Canadiens need a top center. Period.
As Pat Hickey writes: "There are players out there and the challenge is to put together the right package with the No. 3 pick as the key component. If the deal has to include Pacioretty, so be it."
Indeed.