Moving up from fourth to third in the draft lottery was unexpected for the Montreal Canadiens, but welcome. With the way the season went for the Habs, it became apparent that elite young talent on the roster is needed and selecting a high-end prospect at third overall is an excellent place to start in rectifying that problem. There is a lot of pressure on management to get it right with this pick and it's an opportunity they cannot waste.
Back to the Beginning for Bergevin
In some ways, general manager Marc Bergevin is right back where he started with the Habs. The team is coming off of a disastrous season with the third overall pick to show for it. However, instead of being hopeful that Bergevin will turn things around, most of his moves are now met with doubt.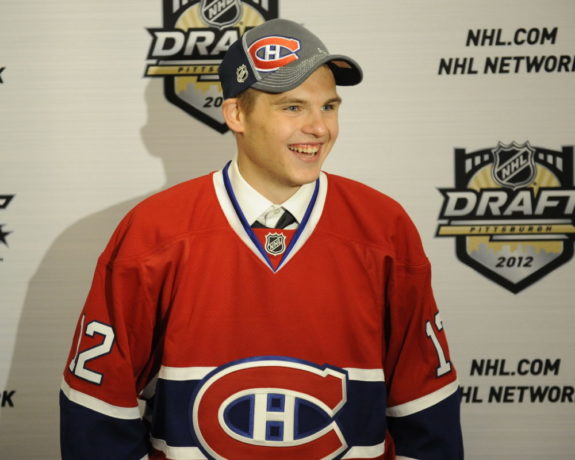 It's been almost six years since the Habs walked up to the draft stage and selected Alex Galchenyuk with the third overall pick. Galchenyuk hasn't become the centre he was expected to be but has been a good player for them. As for the Habs, they got better initially under Bergevin before going off the cliff in 2015-16 and 2017-18. It appears owner Geoff Molson is giving Bergevin another chance to get everything back on track and hitting on the third pick is a crucial step in rebuilding.
The Best Options at #3
The question is, who do they take with the third pick? Position shouldn't be taken into account here. It should come down to the best player available. It's a virtual given that the Buffalo Sabres will draft Swedish defenceman Rasmus Dahlin. Russian winger Andrei Svechnikov is seen as the most likely second selection. If those two are off the board, the Habs really need to consider Halifax Mooseheads winger Filip Zadina.
Zadina is a pure goal-scorer, having put up 44 goals and 82 points in 57 games in the QMJHL, along with seven goals in seven games for the Czech Republic at the World Juniors. The Habs have a lot of trouble scoring goals so drafting one of the best snipers in the draft makes a lot of sense. Brady Tkachuk is another possibility for the Habs. He isn't an offensive force like Zadina, but performed well against older competition in the NCAA and was a big part of Team USA at the World Juniors.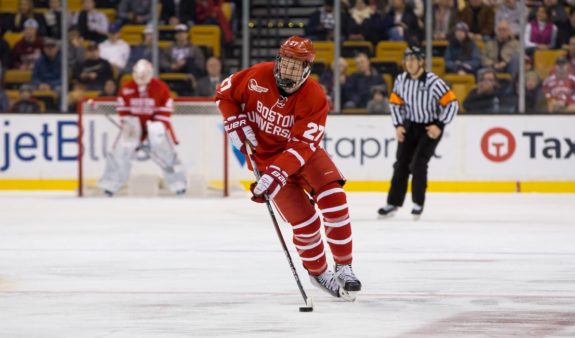 If the Habs are looking to add a defenceman, Adam Boqvist would be the most likely candidate to sneak into the top three. A talented offensive defenceman, Boqvist has been overshadowed by fellow Swede, Dahlin, but is a very gifted prospect in his own right. There are other talented defencemen at the top end of the draft but it would be considered a bit of reach for them to go at three.
The Need for Elite Talent
Looking at the Habs' prospect pool, they lack sure things and players with high ceilings. There isn't a single player that projects to be a top line forward or top pairing defenceman. The best they have is a projected second liner in Ryan Poehling and second pairing defenceman in Noah Juulsen.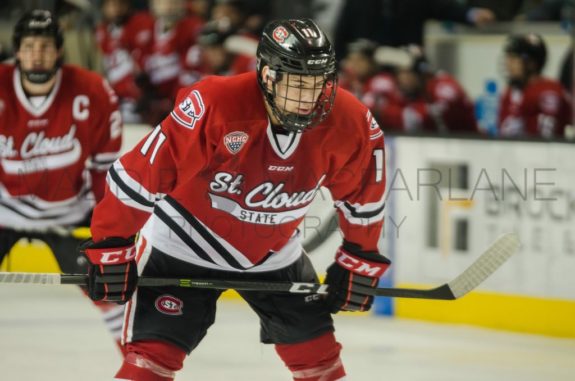 If the Habs want to ascend to contender status, they need young stars in their lineup. They have experienced veterans Carey Price and Shea Weber in place. They have their young vets, the mid-20 somethings who have a lot of NHL experience (400+ games) like Brendan Gallagher and Alex Galchenyuk. Solidifying the centre and defence positions is the top priority and while those immediate needs likely won't come from the draft, the Habs need to add talent this summer.
Keeping the Pick
For the Habs, keeping this pick allows them to choose a high-end prospect whether it be an exciting forward or one of the several offensive defencemen available. With other teams boasting young stars of their own, the Habs are lagging a bit in this category, especially since it's glaringly obvious that's the direction they need to go in. Unless it's for a mind-blowing trade, the Habs would be wise to keep the third overall pick for themselves. Elite prospects aren't up for grabs every day and this pick is an opportunity the Habs shouldn't pass up.
I have a Bachelor's Degree in Journalism from Ryerson University. I am a freelance journalist and a Montreal Canadiens writer for The Hockey Writers. I previously wrote for Simcoe.com and Last Word on Sports as well as interned at TSN.