Following a profoundly disappointing playoff, former 2020 first-overall pick Alexis Lafrenière is beginning to pop up in trade rumours as the New York Rangers look to shed money as they enter a cap crunch. The once sure-fire superstar is stepping into healthy scratch territory, with some on social media heralding him as the second coming of Nail Yakupov. While that assessment is rash, with the expectations of Lafreniere coming into the NHL, especially in a market like New York, the results have proved disappointing. The Vancouver Canucks, a team known to be interested in the player, may be willing to take a flyer on the once exceptional status phenom. 
The Canucks Are Interested In Lafrenière
One aspect of the Canucks' unfathomably confusing re-tooling era that remains constant is their drive to acquire young players coming off of entry-level deals which are underperforming. Prior to the Bo Horvat trade in late January 2023, president Jim Rutherford made known his preference and, since then, has stuck to his words. Aatu Raty, Vitali Kravstov, and Filip Hronek, players acquired since the beginning of 2023, all fit the degree of young players, each varying in length of contract and range of salary. Lafrenière would hit the mark on its head as he finished the final year of his entry-level contract, entering restricted free agency (RFA) for the first time in his career.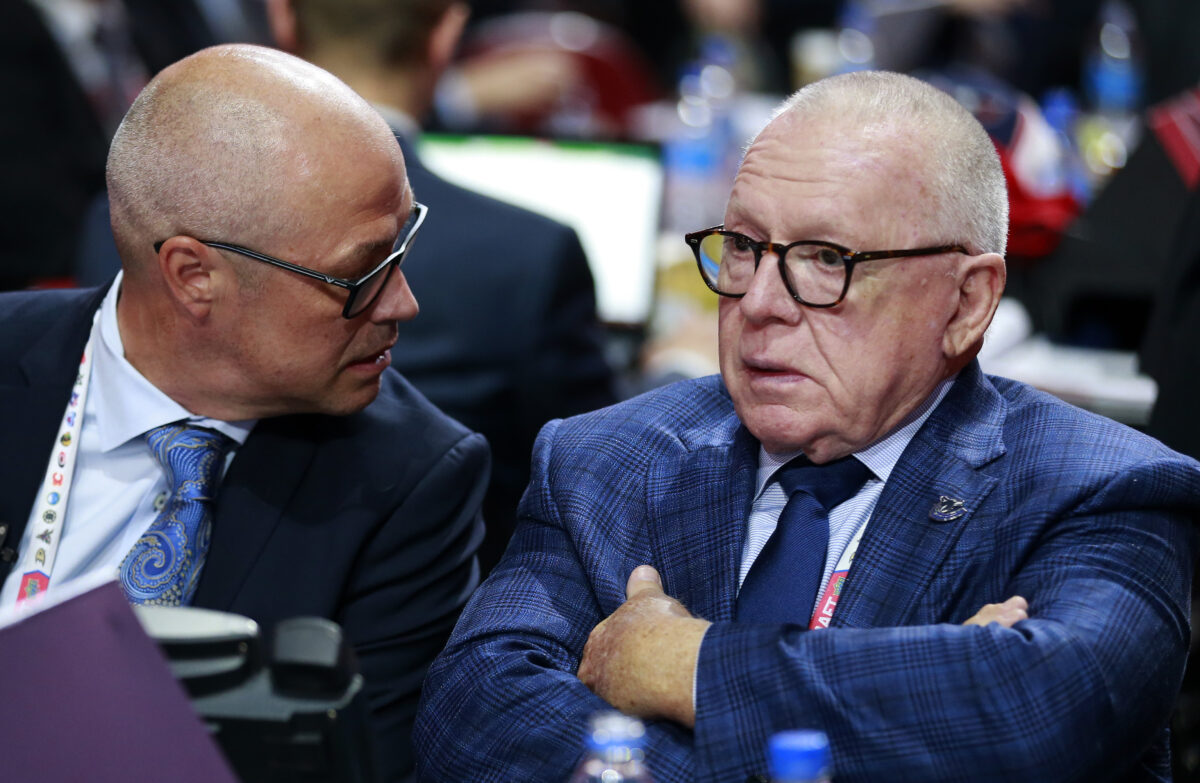 Another point of interest for the Canucks is their current assistant general manager Émilie Castonguay, Lafrenière's former agent. Relationships are essential in hockey; take Toronto Maple Leafs general manager Kyle Dubas' connection to the Soo Greyhounds and the bevy of players on his team he once managed in juniors. The stars are aligning conceptually, but only until Rick Dhaliwal confirmed the Canucks' interest in a recent interview did all the rumours and armchair general managing begin to seem more than mindless fun. 
---
---
"Lafrenière, they really like him," Dhaliwal said on the Sekeres & Price Show on May 5. "You know his agent was Émilie Castonguay. They really tried to get him out, zero points against the Devils in seven games; I don't know where his stock is." 
Related: Vancouver Canucks 2023 Free Agent Targets
---
Latest News & Highlights
---
The Canucks, from a team-building perspective with their new-found philosophy, and from a personnel standpoint in Castonguay, make Lafrenière an appetizing target for the rainy city. Dhaliwal's last tidbit, his stock, is undoubtedly the most challenging piece to the puzzle. Anyone can piece together trade packages; however, a trade from recent memory is eerily similar to what could happen at the 2023 NHL Draft. 
Potential Value of Lafrenière In Deal With Canucks
Lafrenière's trade value has been in a steep decline since his showing in the 2023 NHL Playoffs. In seven games against the New Jersey Devils, he had zero points while averaging a mere 14:20 of time on ice (TOI). His performance is shocking, considering he finally found his footing with the Rangers, posting his best NHL regular season yet. During the 2022-23 regular season, Lafrenière scored 16 goals and 23 assists for 39 points in 81 games, good for 0.48 points-per-game (P/G) while averaging 15:13 of TOI. Additionally, his Corsi For was the highest of his career at 55 percent, while his points per 60 minutes sat at 1.9. He improved by almost every metric, showing flashes of the player fans and media alike expected in his rookie season.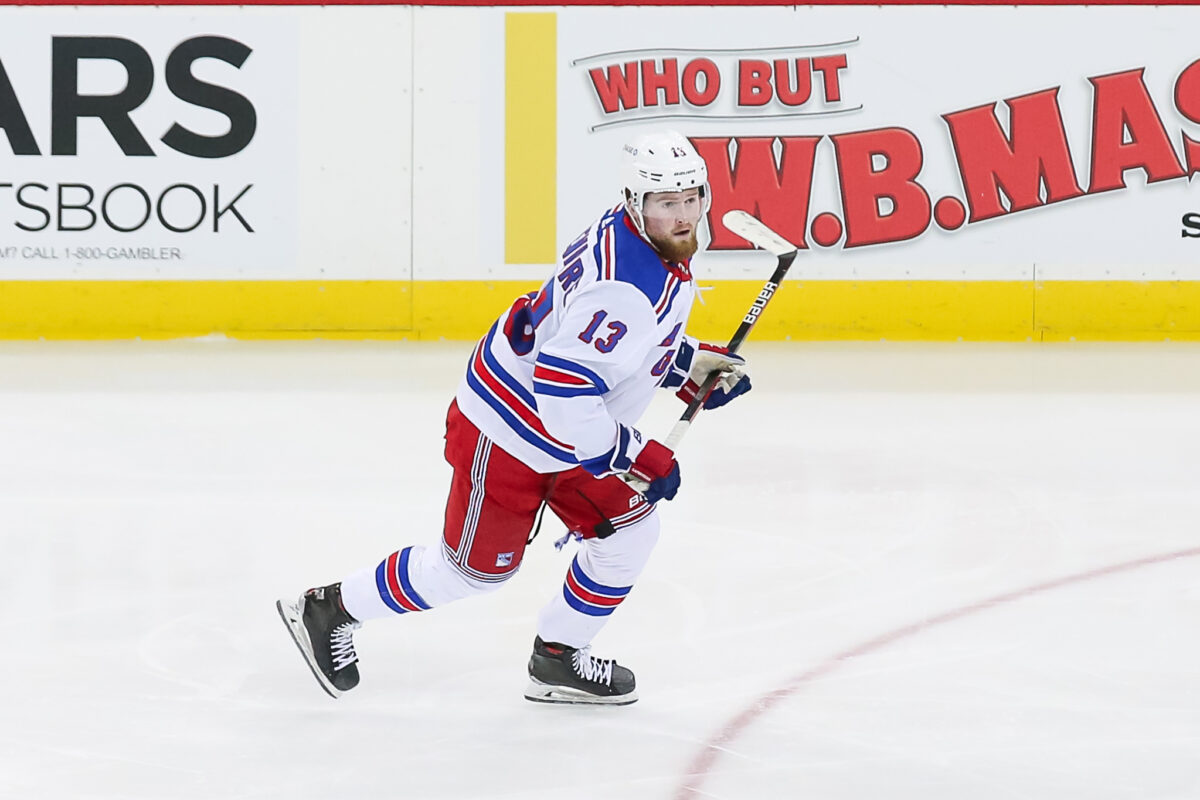 Kirby Dach was in a similar position to Lafrenière before his trade to the Montreal Canadiens. They traded the 13th-overall selection in the 2022 NHL Entry Draft to the Chicago Blackhawks for the forward. In his final season with the team before the trade, he scored nine goals and 17 assists for 26 points in 70 games. A 0.37 P/G pace accompanied by a Corsi For of 49 percent. The Canucks showed interest in him prior to the trade, making this a perfect comparison for a Lafrenière trade. 
Lafrenière and Dach were top-three draft picks entering restricted free agency, showing signs of their superstar expectations flatlining. Since the trade to the Canadiens, Dach played his best season yet. Fourteen goals and 28 assists for 38 points is a career-high for the forward, with a Corsi For of 55 percent, also a career-high. If one can put the pieces together, so can the other. Similar stories, poor production, and high expectations contributed to the frustrated feelings toward these two players. In the offseason, Lafrenière may get his opportunity to get back on track, especially if Rangers management views him as a summer cap-casualty.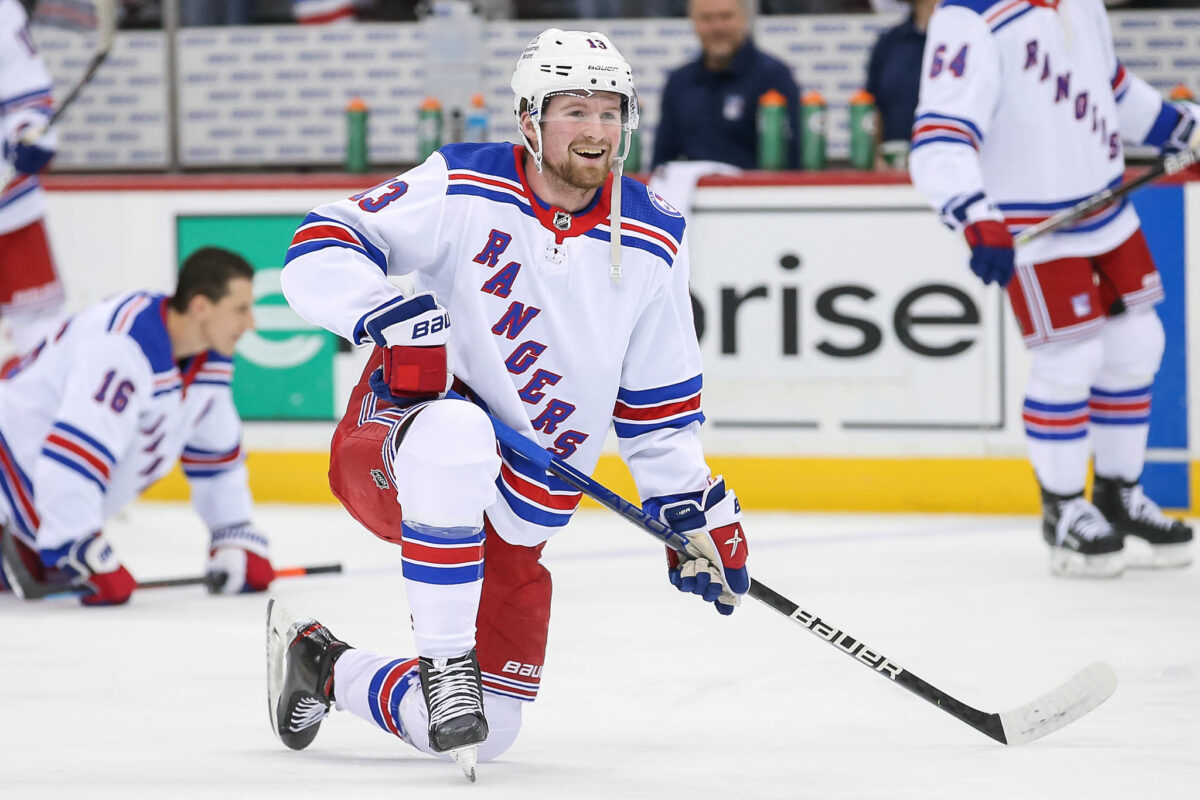 General manager Chris Drury may feel pressured to make a trade following the Rangers' upsetting season. Trading Lafrenière for the 11th-overall pick to use or flip for roster upgrades could be beneficial while coming with many risks. That may not constitute the same value to different teams, making this plausible from their perspective depending on negotiations with other organizations. 
The Canucks Should Deploy Lafrenière Like Dach On The Canadiens
If the Canucks trade for Lafrenière, following the model of the Dach trade, the team should similarly play him. Both forwards were deployed similarly in the final seasons of their entry-level contracts, specifically regarding the percentage of starts in the offensive zone. Coaching habits between Martin St. Louis and the Canadiens versus Rick Tocchet and the Canucks may prohibit this scenario; however, it is a notable contribution to Dach's success.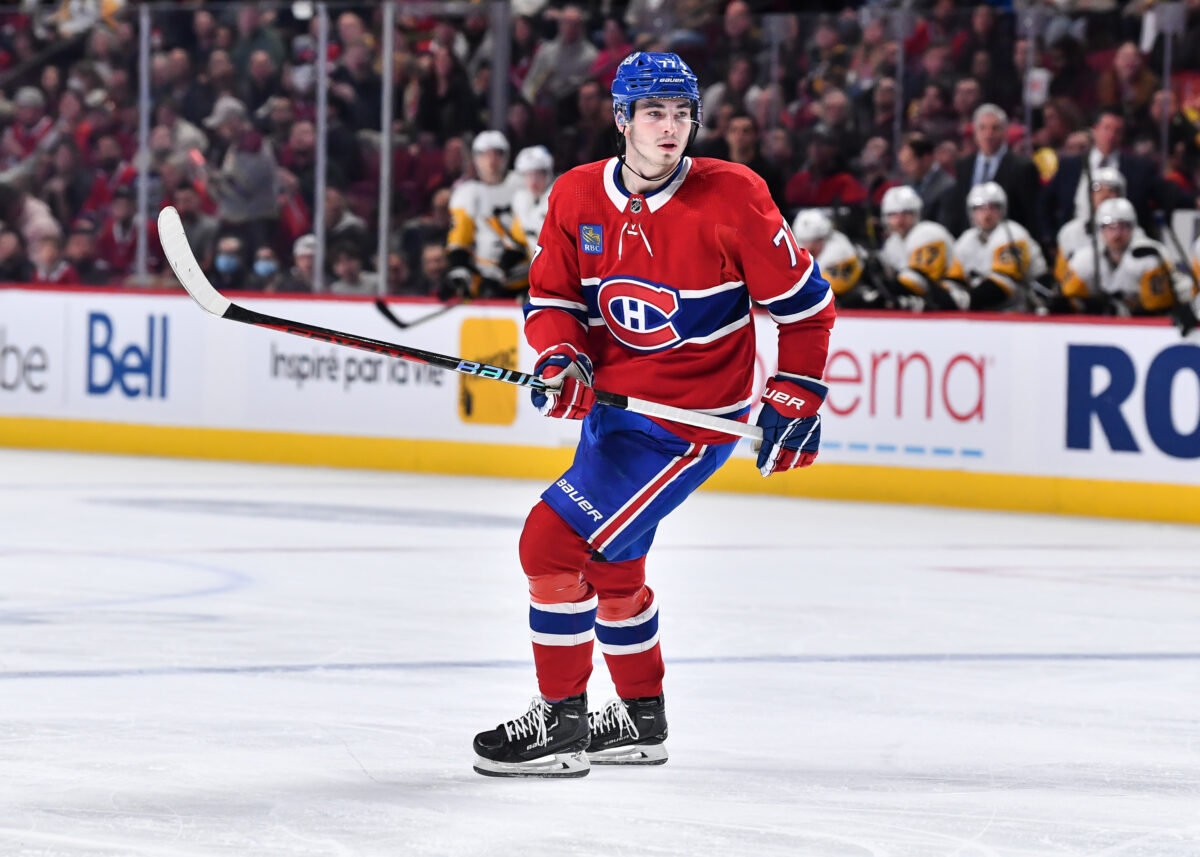 Dach started 13.4 percent of his shifts in the offensive zone with the Blackhawks in his final season with the team. This number jumped to 22.8 percent with the Canadiens. The exceptional rise showed trust in his instincts while letting him develop the offensive skills needed to thrive in a top-six role. St. Louis' looser coaching system, paired with the low expectations of his team, helped cultivate an environment where the pressure to perform was not as much of an issue. Lafrenière may not be afforded the lack of pressure in Vancouver; however, if Tocchet wants to see him succeed, giving him a bump from the 14 percent of offensive zone starts he experienced with the Rangers should lead to a more confident, boastful scorer. Of course, assuming a trade happens, this is all hypothetical, but the similarities between the two young players are more than just coincidence. 
The Rangers trading Lafrenière while his value is at the lowest is extremely risky; however, if he continues to stagnate rather than develop, the idea of reasonably expecting a first-round pick in a trade becomes laughable. The Canucks trading the 11th-overall pick in a deep draft for the chance that he realizes his potential is a move that will bring additional frustration to an already disgruntled fanbase. He should be on the brink of breaking out, and with his value as low as it is, a one-for-one pick-for-player trade may be a winning combination for both sides. 
Advanced stats were taken from Money Puck
---