The Vancouver Canucks are hours away from free agency and they still have not re-signed any of their unrestricted free agents (UFAs). The only player they have signed so far is Zack MacEwen. General manager Jim Benning remains in a holding pattern with Tyler Toffoli, Jacob Markstrom, and Chris Tanev as the hours tick down to noon eastern time.
Related: Canucks Would Benefit From Ekman-Larsson Trade
The reason for the delay is two-fold, the Canucks do not have the cap space to accommodate their contracts, and they seem to be focused on completing a deal with the Arizona Coyotes to acquire Oliver Ekman-Larsson. Unfortunately, that split of focus could cost them at least one or two of those UFAs. Other teams will undoubtedly throw large offers at each of them, hoping to pry them away from Benning's hands as he faces his toughest cap crunch yet.
Canucks Have No Money for Toffoli
It was almost a certainty a few weeks ago that Toffoli was going to re-sign with the Canucks at a budget-friendly $4.5 million in average annual value (AAV). Well, we are now mere hours away from the start of free agency, and no contract has been signed. In fact, insider Rick Dhaliwal has confirmed that he will be hitting the market when the starting gun goes off at noon eastern. That doesn't mean the door is closed on his return, it just means that Benning's voice will no longer be the only one in his ear.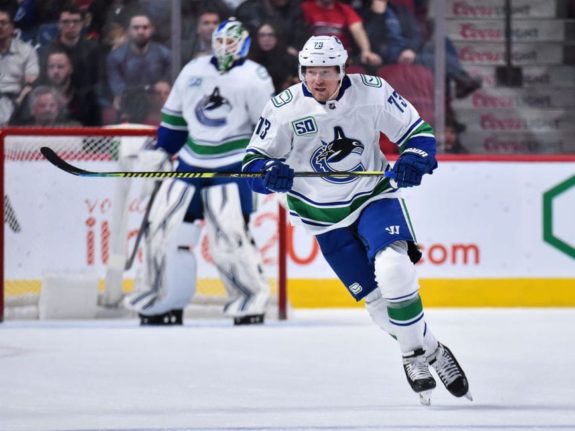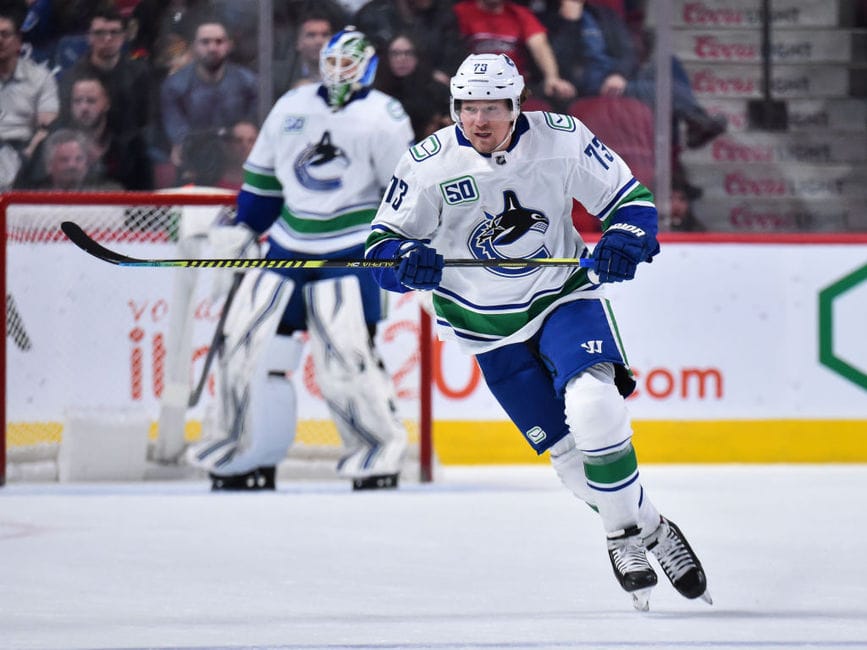 The cold, hard truth is the Canucks have no money in their coffers to offer Toffoli a fair deal and re-sign their other priority in Markstrom. It's unfortunate because his departure means they gave up a King's ransom (no pun intended) in Tyler Madden and a second-round pick to only have him for a grand total of ten regular-season games and seven playoff games. That's just not enough tenure from an asset that costed you a premium prospect and a valuable pick in a deep draft.
Markstrom Moving to Oil Country or the Motor City?
The Canucks received an MVP-caliber performance from Markstrom in 2019-20, and now face the real possibility of losing him to free agency. The rumour mill has churned out the Detroit Red Wings and most recently the Edmonton Oilers as very interested parties who will open up their wallets for the 30-year-old Swedish netminder. So, he will definitely have his suitors when the crazy season gets started.
Related: Introducing the Canucks' 2020 NHL Draft Class
Benning remains vigilant in his pursuit of Markstrom and both sides seem to want a deal so, even though he may enter the market, that doesn't mean he will leave. Like Toffoli, other teams will now be given the opportunity to throw their hats in the ring. In the end, it will come down to how much money he's willing to leave on the table to remain in Vancouver. It's almost a certainty that the Oilers or Red Wings will offer him way more term and money to join their teams.
All Quiet on the Tanev Front
Tanev has not been talked about nearly as much as Toffoli and Markstrom, so it appears he was on the back burner right from the beginning. As such, he's probably the least likely to return to Vancouver.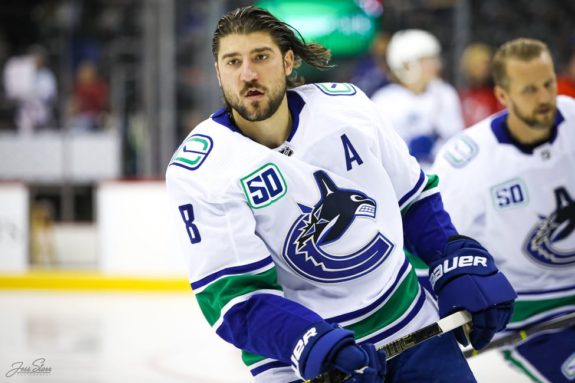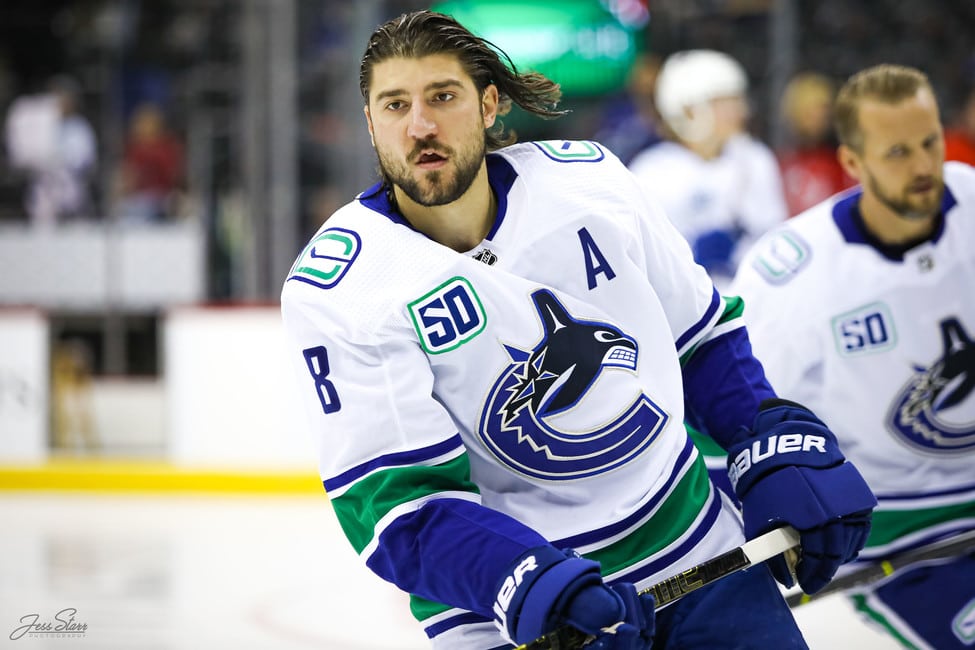 Rumours of interest from the Pittsburgh Penguins and Toronto Maple Leafs haven't disappeared, so I would expect both of them to throw an offer his way. Like Toffoli and Markstrom, Tanev's offers will definitely be too rich for the Canucks' blood. The Penguins' offer was rumoured to be in the ballpark of $5 million AAV over a five-year term, so if that's an indication of how valuable he is around the league, he probably has played his last game as a Canuck.
Canucks Could Turn to Demko & a Veteran Netminder
If Markstrom is not re-signed, the Canucks could go with Thatcher Demko as the starter and sign a veteran goaltender in free agency to pair him up with. Some prominent names in Anton Khudobin and Braden Holtby have already shown interest in signing with the team, so Benning will have some quality options at his disposal should that end up happening.
Of the two, Khudobin seems like the best choice, especially after his dominant run in the playoffs and Stanley Cup Final. He also had an impressive regular season with a 16-8-4 record, a 2.22 goals against average (GAA), and a .930 save percentage (SV%) too. At 34-years-old, that could be his peak, but he represents a low-risk, high-reward target. He won't command as much as Markstrom or Holtby and he would be a great resource for incoming Russian prospect Vasili Podkolzin, who will need some help acclimating to life in North America when he finally comes over from the KHL.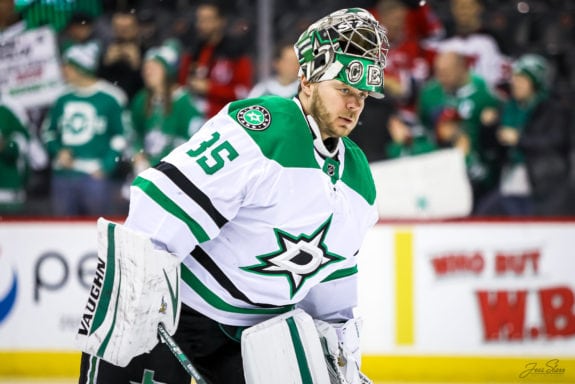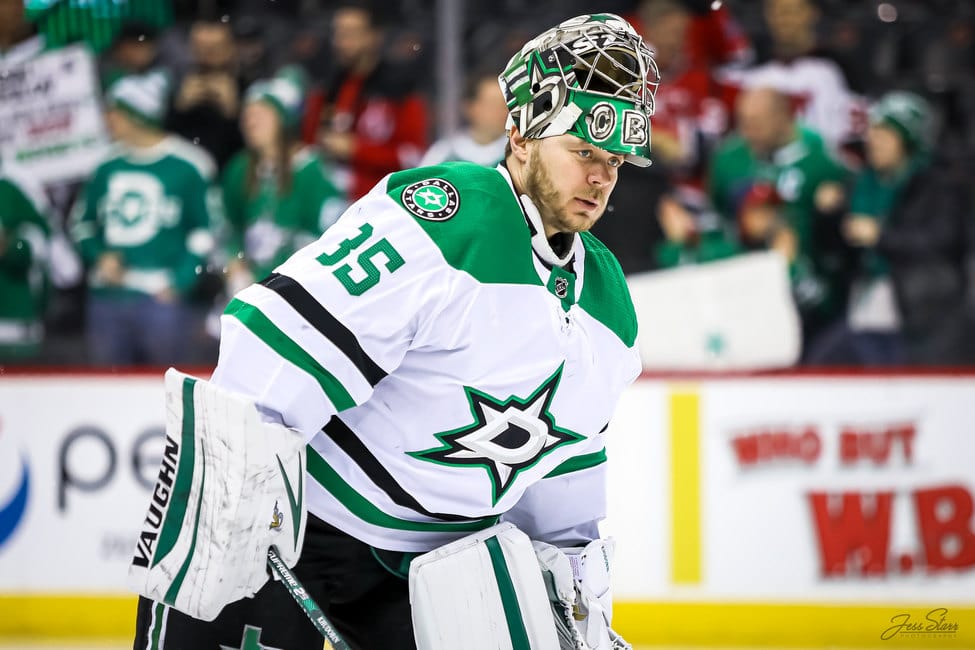 In addition to Khudobin and Holtby, Benning could look at Thomas Greiss, Craig Anderson, or even the recently bought-out Cory Schneider, who as we all know, used to be the goaltender of the future for the Canucks before he was traded for a draft pick that turned into captain Bo Horvat.
Realistic Options for the Canucks
If Toffoli is not retained, the Canucks' needs will obviously change. If that happens, they will be looking for a top-six forward to take over for him, so options like Bobby Ryan, Anthony Duclair, Mike Hoffman, and the speedy Andreas Athanasiou might make sense here.
If Tanev leaves, the Canucks will need a defenceman to take over for his adept shot-blocking and exemplary defensive work. Targets like Andy Greene, Sami Vatanen, or TJ Brodie could play a similar role and possibly even team up with Quinn Hughes on the top pairing. They could also circle back to now-UFA Troy Stecher, who they did not send a qualifying offer to.
Related: Canucks Free Agent Targets: Third-Line Centers
Even if Toffoli returns, the Canucks will still need more scoring and speed in their bottom-six, especially after they were exposed in their playoff series against the Vegas Golden Knights. They could look to Kyle Turris, Alexander Wennberg, or Justin Abdelkader as reclamation projects or even former top prospect Michael Grabner to add some extra threats to that part of the lineup.
Grabner is an intriguing option, as he adds speed and penalty-killing prowess to a bottom-six that really needs it. He is not the 30-goal scorer he used to be, but he could still score 20 goals in the right situation. Adam Gaudette might be the perfect match for him, as he plays an up-tempo style that should fit well with how he plays.
Uncertainty Awaits Benning on the First Day of Free Agency
It doesn't look like Benning will get Toffoli, Tanev and Markstrom re-signed before the free agency window opens. If all of them don't return to the team, there will be massive holes in every position. Benning doesn't seem worried though, as he reiterated on Thursday the fact that he still would be in a good spot even without his key free agents re-signed.
…we're in a good position because veteran players on other teams, they want to come and play in Vancouver with our good, young players. We've never been in that position.

Jim Benning on free agency
It's true that the Canucks are in an unprecedented position going into free agency with UFAs that want to come to Vancouver. In the past, the team and city have not been a favorite destination due to their location and required travel schedule. Though with the promising future and excitement surrounding Hughes and Elias Pettersson, that factor doesn't matter too much anymore. It's just too bad Benning's past mistakes are coming back to haunt him when that dream is finally happening.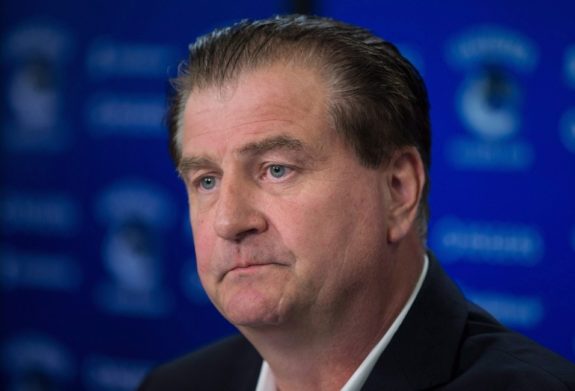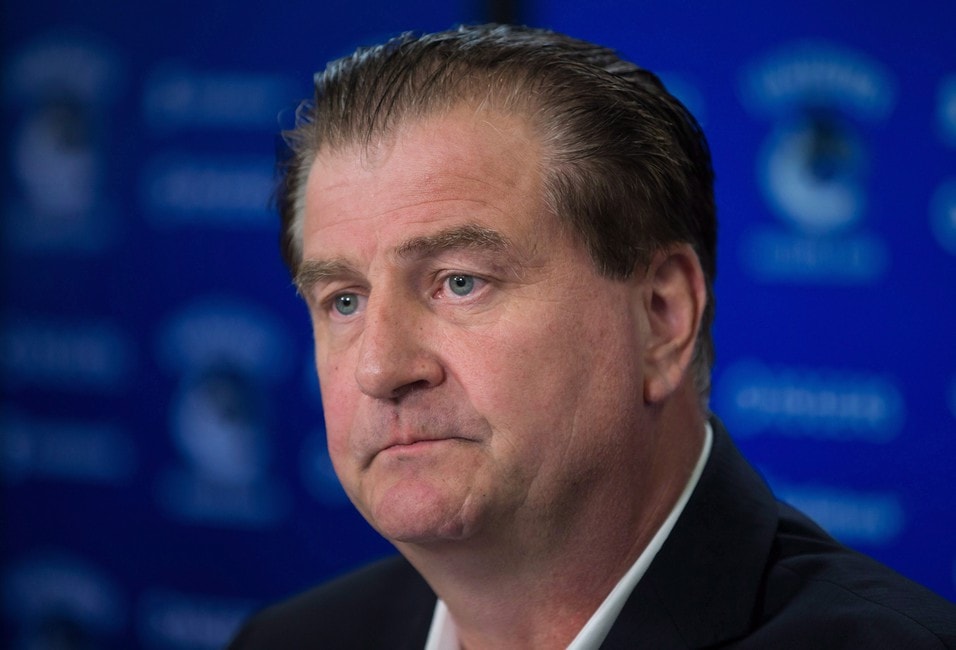 Top players want to be a part of the excitement, but the current cap crunch may not allow it. Benning has to start moving some money soon, or those free agents will just end up finding a new home elsewhere and that, unfortunately, may include his own as well.
---
---