In this edition of the Vancouver Canucks News & Rumors, the organization will pay Tyler Myers' signing bonus on Friday, which might open the door for a trade. Meanwhile, the 2023 Young Stars Classic starts on Friday as well. Additionally, Andrei Kuzmenko comments on his offseason.
Potential for Myers Trade
John Shannon joined Sekeres and Price and discussed Myers trade talks potentially heating up again. Myers will be paid his signing bonus of $5 million on Sept. 15, which will leave him with a base salary of $1 million. Rick Dhaliwal said the Canucks likely won't have to add a sweetener in a trade involving the defenceman after they pay the bonus. Shannon said a team like the San Jose Sharks, who've shown interest before, could be interested.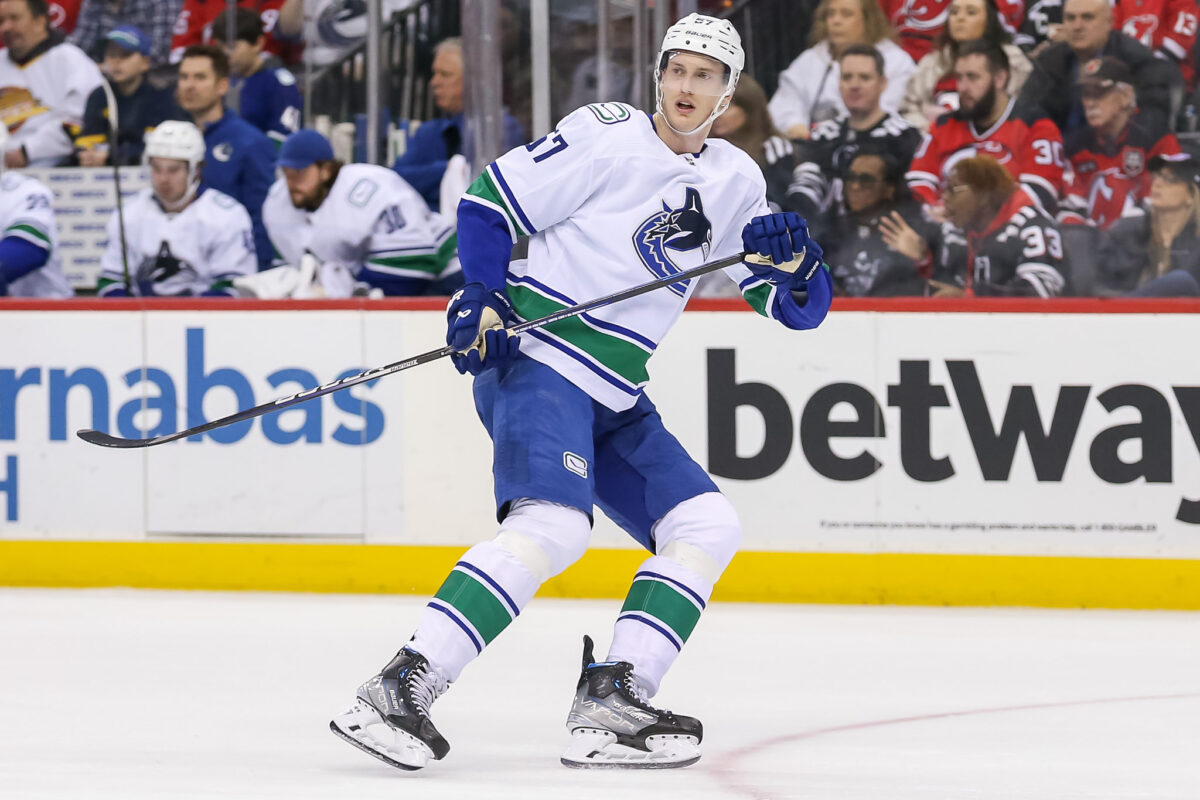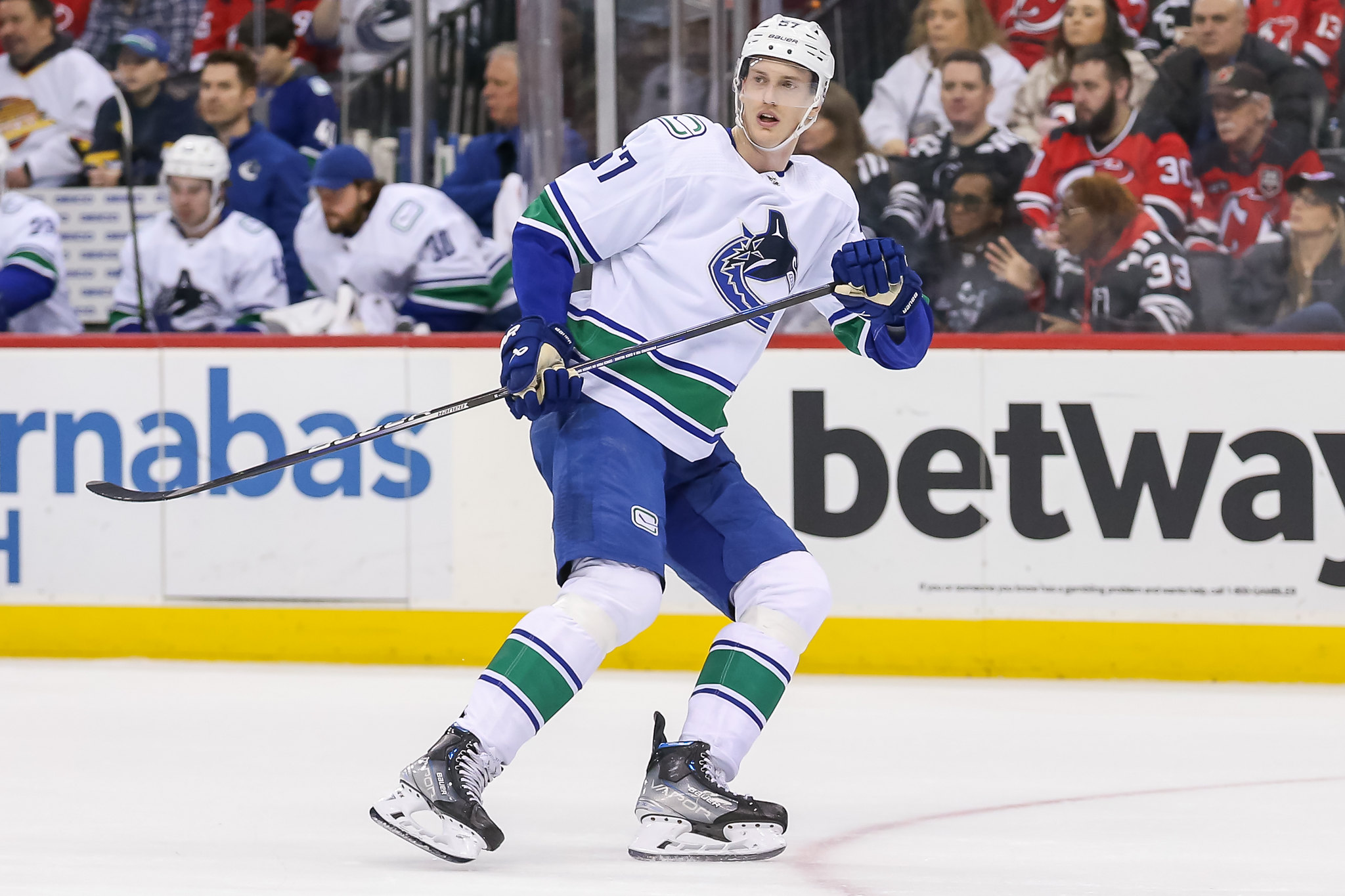 "Does a Mike Grier look at Tyler Myers and say he can help the Sharks' blue line, or are there other teams that think that Myers can do, can make a difference in a five-six role?"
---
Latest News & Highlight
---
The three discussed the potential of more movement in September than usual because of a lot of teams who are over the cap and playing long-term injured reserve. Additionally, they noted there's a chance a deal between the two teams could already be done, and both teams are keeping quiet. With a week left before training camp, there is a chance Myers will not be there.
Canucks Preparing for Young Stars Classic
The 2023 Young Stars Classic will take place this weekend from Sept. 15 to Sept. 18. The Canucks, Edmonton Oilers, Calgary Flames and Winnipeg Jets will send prospects to Penticton to take part in the round-robin tournament. Additionally, the Penticton Vees of the British Columbia Hockey League (BCHL) take on the Chilliwack Chiefs. The Canucks will play against the Flames on Friday, the Jets on Sunday, and Oilers on Monday.
Related: Canucks to Watch at the 2023 Young Stars Tournament
The Canucks announced their roster for the tournament on Tuesday, with 27 players set to take part. Prospects Danila Klimovich, Aatu Raty, Josh Bloom and Arshdeep Bains highlight the group up front, while Kirill Kudryavtsev, Akito Hirose, and Hunter Brzustewicz are players to watch on the blue line.
Kuzmenko on Offseason Changes
Kuzmenko has changed his diet and offseason workouts heading into his second NHL season. The forward earned a two-year deal with an average annual value of $5.5 million this past offseason after scoring 39 goals and posting 74 points in 81 games. However, he isn't satisfied and is looking to build on his rookie season success.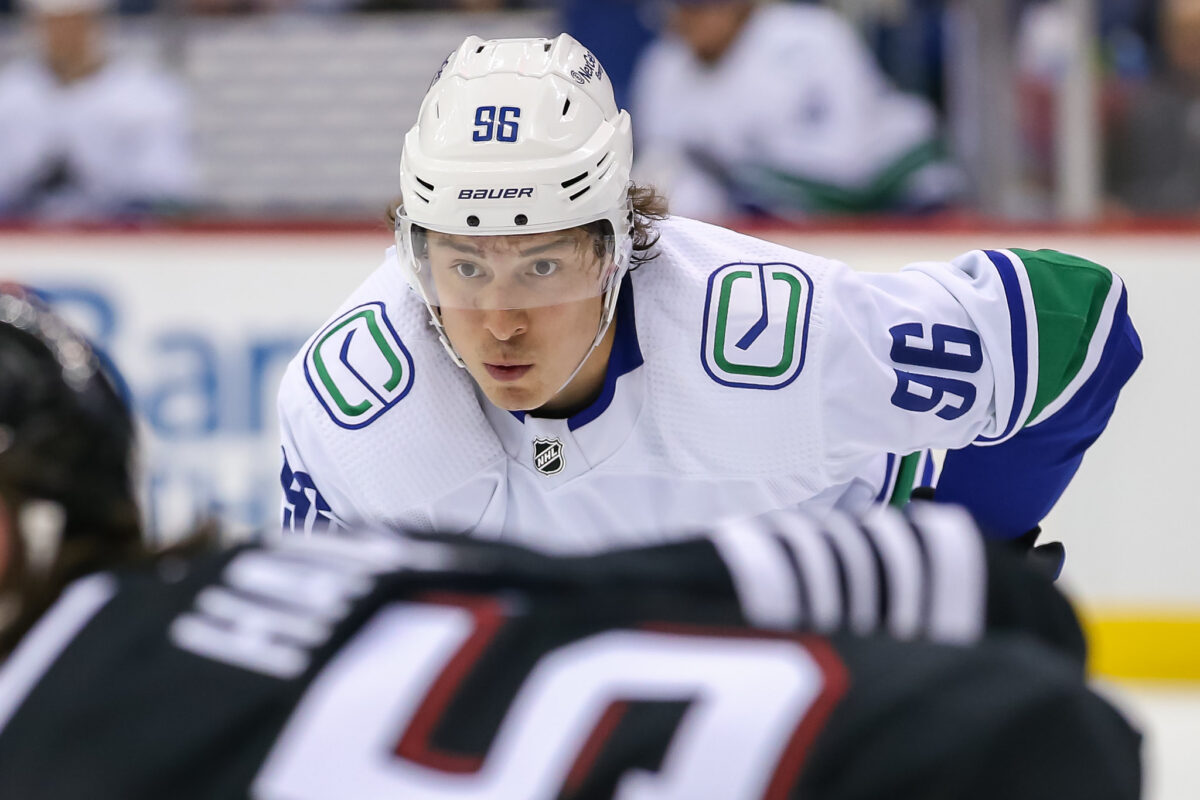 Although the Russian forward travelled all summer, he made sure he worked on his game. He flew in a coach from Russia during his vacation in Bali and the rest of the offseason. He said he worked on his balance and skating, among other parts of his game.
"I need to be better," he said. "Little drills, yes? Defence, I be better. Shooting, I be better. I shoot more. And skating … I need physical body. Work, work, work."
"I know I have pressure. But I have pressure all my hockey years. Every year, step up. But for me, it's simple: You want to be better? Go to work. Go to the gym, go to the ice, go to the cycle. You don't want to be better? Relax, stay home. But I want to be better."
Kuzmenko is focused on helping the Canucks win games and play playoff hockey. He added they have a good team and are primed for a good season. 
Canucks Announce Training Camp Dates
The Canucks announced an updated schedule for the 2023 Training Camp. Camp will take place in Victoria from Sept. 21 to Sept. 24. The team announced four sessions for each day. 

The club has multiple players who will be fighting for a roster spot. The opening-day lineup is mostly full, but there are a few slots up for grabs. Up front, Nils Hoglander will have to prove he is ready to play on the main roster once again. Also, the left side of the third d-pairing is still open. Players such as Matt Irwin, Jack Rathbone, Guillaume Brisebois and Akito Hirose, among others, will be fighting for the spot in training camp. Additionally, if the Canucks trade Myers, there will be another spot up for grabs, even if they move him later in the season. Meanwhile, there will likely be a battle for the backup netminder spot between Spencer Martin and Arturs Silovs.