The 2017-18 season for the Vancouver Canucks went, more or less, as expected — a below-average showing as the organization's rebuild kicked off. With that being said, most of the media conversations swirling around the Canucks were, not only about prospects and rookies, but about the veteran presence on the team. Case and point: Daniel and Henrik Sedin.
The Sedins' handbook on how to conduct yourself as a professional athlete should be mandatory reading for every young player who enters the NHL.

— Rob Tychkowski (@Rob_Tychkowski) April 8, 2018
With the twins' historic careers at an end, the heart and soul of the Canucks and two of the best mentors and veterans in the league are now gone. A hole has been left in the Canucks that needs patching — or does it? There's a pretty solid amount of veterans on the squad throughout the lineup, but the question is, do the Canucks need all of them? Young talent is on the rise and room is limited on the Canucks' roster.
Canucks Veteran Keepers
There's an interesting thing to the Canucks' veteran core and that is how long they've been Canucks. With exception to Alex Edler on the back end, all of the Canucks' veterans are new-comers, with two seasons or less of experience with the boys in blue and green. A fresh face never hurt anybody, but what about too many new looks?
Alex Edler
'The Eagle' as he's known by his teammates and some in the community of Vancouver. Alex Edler is a quiet man, who flies under the radar off the ice — interviews are not common with the big Swedish defender, although they've become more prevalent in the late-stages of his career. What most don't see, are his leadership qualities in the dressing room and on the ice, and also his contributions off the ice — the 'Eagle's Nest' is a relatively unknown initiative, put on by Edler, that gives underprivileged kids a chance to see the Canucks play when they otherwise wouldn't be able.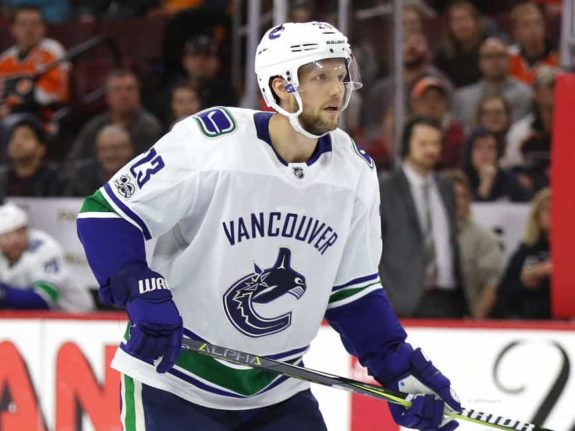 His contributions to the community alone are enough to ensure his stay with the Canucks, but on the ice, he just further cements his value. A staple on the team's successful power play, Edler notched 34 points in the 2017-18 season — good enough for sixth on the team and first among the Canucks' defenders. In fact, for the past 10 seasons, Edler has been among the Canucks' top-10 point-contributors.
Sure, he's not the same guy as he was five seasons ago, but his value on and off the ice is really tough to dispute. For those simple reasons, he's not going anywhere. His contract doesn't hurt his case either.
Brandon Sutter
With Henrik Sedin leaving a void down the middle, Brandon Sutter will not be going anywhere. Sutter is a playoff-experienced center who is the perfect addition to the Canucks' bottom-six — he's an excellent checker, penalty kill specialist and leader for the abundance of youth in the system.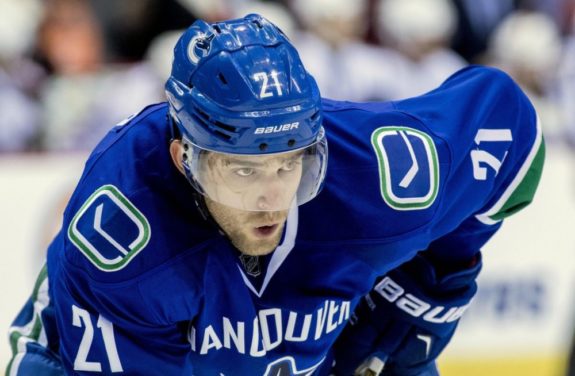 Sutter missed 19 games this season with a groin injury that undoubtedly held him back in regards to offensive contributions — if he played a full season, he possibly could have surpassed his previous career-high of 40 points. Unfortunately, he only chalked up 26. Considering he did that from a bottom-six position with a primarily defensive role, you can't really ask for too much more.
With three more seasons on his contract, Sutter is definitely in the Canucks' long-term plans and expected to be a pillar of stability for the team's youth. Somebody like Adam Gaudette could really learn a lot from watching Sutter and really bolster the two-way aspect of his promising young game.
Canucks Veteran Expendables
With that aforementioned climbing of Canucks prospects happening at such a rapid rate, some Veterans are simply just, for lack of better words, in the way. While a team does need veterans in a rebuild, they don't need too many clogging up roster spots that could otherwise be utilized for developing prospects.
Loui Eriksson
Loui Eriksson poses what is one of, if not the, most frustrating issues for the Canucks. A once 30-goal scorer, Eriksson has been a complete and utter disappointment for the Canucks, especially during the 2017-18 season, where he played in only 50 games and recorded a meager 23 points — oh yeah, did I mention that he's earning $6-million per season for another four seasons? To paint a picture, Bo Horvat, the first-line center and probably the team's best player, is earning $5.5-million per season — except, he actually contributes offensively.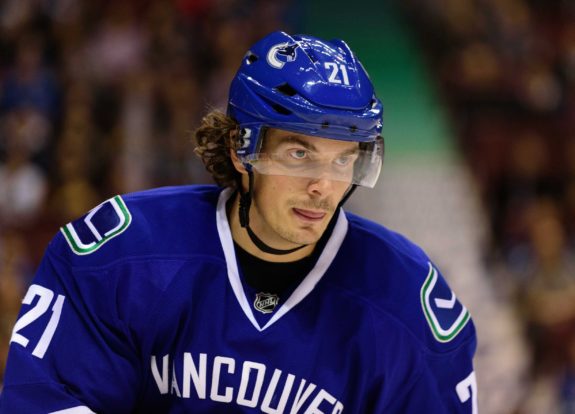 He's certainly not a top-six player, as his contract would indicate, and unreasonable to have in the bottom-six or in the AHL with the Utica Comets. On top of that, he's nearly impossible to trade considering that, like the Canucks, no team in their right mind would want a cap-hit that Eriksson provides with essentially no incentive what-so-ever. The only real option here is a buyout , which I'd expect to happen before the commencement of the 2018-19 season — the additional $14-million in cap space created by the Sedins' departures will cushion the blow, too.
Sam Gagner
Sam Gagner poses less of a black-and-white decision when it comes to keeping or cutting him, but regardless, he's an expendable veteran for the Canucks. A natural center, he's simply just been pushed out of that position to make way for youth and he now resides on the wing. With 31 points in 74 games, his statistics weren't awful, but his evident lack of speed doesn't fit well with the Canucks' current trajectory.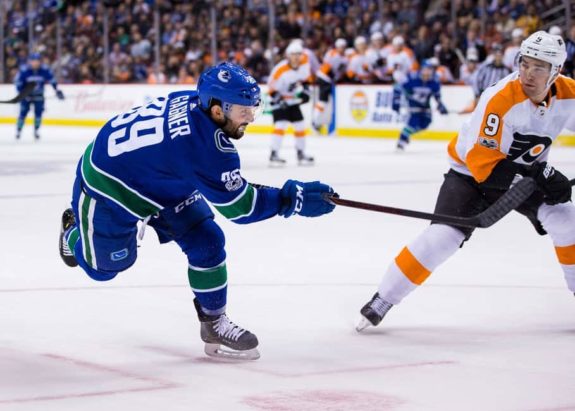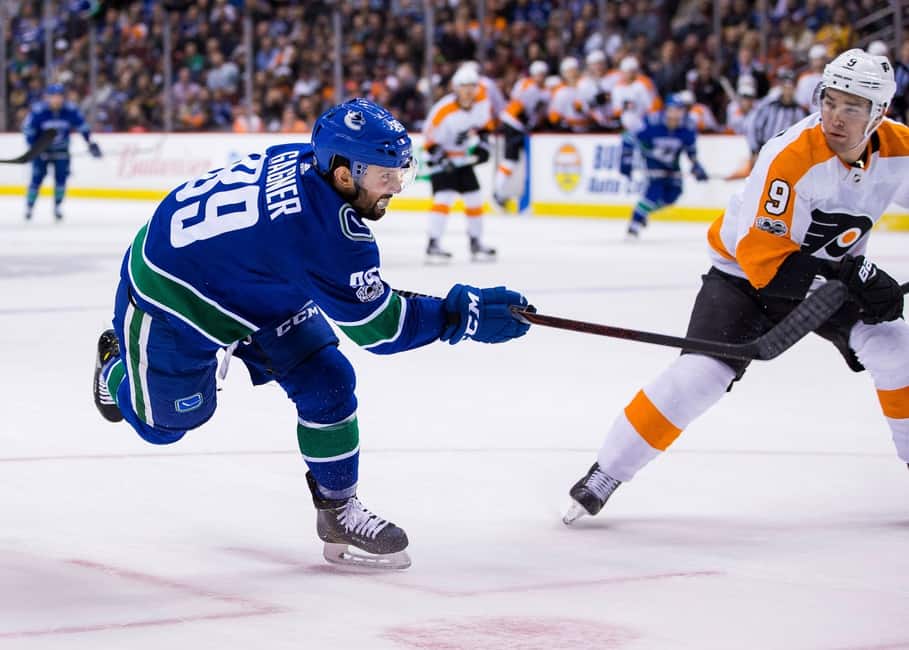 Even on the wing, Gagner is still creating a bit of a log-jam and holding down one of the few spots available to develop young talent. He's not a bad addition to the Canucks' roster, or any team's roster for that matter, but the Canucks are looking to rebuild and Gagner is simply an odd-man out up front. With an affordable contract, decent contributions, and a versatile game, he'd probably be pretty easy to flip in an offseason trade.
Canucks Veteran Question Mark
Where most decisions in this realm are relatively easy to make, one is a bit more difficult. One player in particular really is a question mark for the Canucks future.
Jussi Jokinen
Jussi Jokinen was a late-season, trade deadline acquisition for the Canucks who was actually pleasantly surprising. He tallied four goals and 10 points his short 14-game stint and looked incredibly solid — the 13-season veteran does all the simple things right and can keep up with the speed of the young Canucks.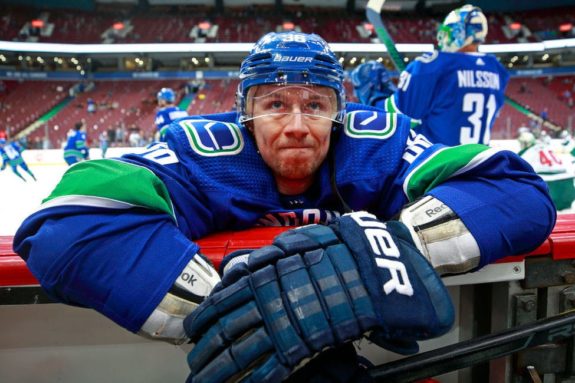 The Canucks were the fourth organization that Jokinen was a member of in the 2017-18 season and the only team he really fit in with. His level of compete was surprisingly high and his play-style actually worked nicely with the fast tempo of the Canucks' youth. Beyond that, he also has previously established chemistry with earlier entry, Sutter, as they played together quite well with with Pittsburgh Penguins.
Jokinen has always been skilled, but he's also 35-years-old and in need of a new contract. With that being said, he would be cheap to keep around and possibly a fit in the team's bottom-six.
That just about does it. What do you think? Tell us your thoughts on the Canucks' veterans in the comments below!