Tom Dundon has likely made many interesting calls to his wife, Veruschka about interesting ventures he has put together. Most recently, he may well have had this exchange: "Honey, I bought the Carolina Hurricanes." Veruschka: "Why? Aren't they pretty bad? Won't that be frustrating?"
Tom Dundon, You're up
The truth is that the Hurricanes have been frustrating their fans since 2009, the year of their last playoff appearance. With a new ownership structure in place, the burning question of whether the frustration is longtime owner, Peter Karmanos' fault for not being willing to spend the money necessary to bring the kind of talent to the team to help them be playoff contenders.
I can't believe that in June 2014 I wrote that Hurricanes general manager Ron Francis had found the checkbook and was going a little wild with the contracts he was signing. Since then the fans have screamed for him to please sign a proven scoring forward. And while Francis once commented that Karmanos really was not stingy – saying he had "whatever he needed" from ownership to sign Kris Versteeg as an example – the perception is that Karmanos as a seller of the team was not interested in bringing in the kind of talent that would require hefty contracts.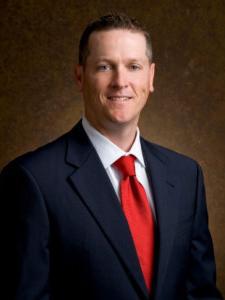 Dundon is an accomplished, savvy businessman, a billionaire who knows success. Of course, Karmanos knows success in the things that are in his wheelhouse from a business perspective, but that has not translated into success on the ice for nearly a decade.
The future of the Hurricanes will soon be in the hands of a forward-thinking owner who may well be committed to turning the Hurricanes into a playoff contender.
The Dundon Deal
On December 7, the Hurricanes released the following statement:
Don Waddell, President of Gale Force Sports & Entertainment, today announced that Dallas entrepreneur and philanthropist Tom Dundon has signed an agreement to purchase a majority stake in the National Hockey League's Carolina Hurricanes. Pending league approval and the finalization of the sale, Dundon will take control of all team operations.
Finally, it looks like longtime owner, Peter Karmanos is going to realize his goal of selling the Hurricanes. For some reason, however, Karmanos wanted the terms of the sale to include his maintaining a minority position, and the Dundon deal accomplishes that by Karmanos holding a 48 percent share.
Tom Dundon, if the purchase agreement goes through, would own 52 percent of the Hurricanes with an option in 3 years to buy the remaining 48 percent

— Pierre LeBrun (@PierreVLeBrun) December 7, 2017
The team was recently valued by Forbes magazine at $370 million. Rumors are fairly substantiated that the Dundon deal is $500 million. It is not yet clear why a successful venture capitalist would pay a third or so more than the team is valued for a franchise that has done little more that frustrate its fans since 2009. For now, we'll leave the investment acumen to the successful Texas billionaire.
Prospective #Hurricanes owner Tom Dundon, on the right, wrapped up meeting with current owner Peter Karmanos here in West Palm Beach. Announcement expected today on #Canes sale. pic.twitter.com/gRcpRuC86L

— Frank Seravalli (@frank_seravalli) December 7, 2017
Dundon, Clean House or Stand Pat?
Here at the end of 2017, as Dundon takes the reins of the Hurricanes from Karmanos, the main question will center around his first moves. Most notably will be whether or not he immediately jumps of the "Fire Peters" bandwagon that has recently gained momentum. I don't agree with firing Peters, not now anyway, and I think that to do so might derail whatever chance the team has of coming together under his system and proving it can be successful.
I'm asking this question in a serious manner…
What would it take for the Canes to fire Bill Peters?
It's clearly not working.

— Ted Lasso Stan Account (@WojDaGawd) December 12, 2017
On the other hand, I can see the argument that Peters has possibly lost the team, and while I don't agree, I can see how some might make that assertion. My only complaint with Peters is in his naming of two captains this season, both of whom are excellent players who have led by example their entire careers, but who are also both introverted and not the kind of personality I believe is needed in a captain right now for this team. To me, the clear choice was and is Justin Williams, who has the experience and outgoing persona to motivate not only by example, but verbally, as well.
Then there is the notion that Dundon comes in, fires Peters and hires say, Dan Blysma, former head coach of the Pittsburgh Penguins, who he helped lead to a Stanley Cup Finals Championship in 2009, but who also recently flamed out with the Buffalo Sabres. That would be a major shakeup for the Hurricanes and might be the kickstart they need to get to winning consistently.
Perhaps Dundon could ask Francis to stop giving contracts to goalies who have yet to prove themselves in a Hurricanes sweater. But, I digress. One thing is certain, and that is things are about to get interesting for fans of the Hurricanes. And that's a good thing.
Mark lives in the Raleigh, NC area and covers the Carolina Hurricanes.