For the first time since the 2007-08 season, the Chicago Blackhawks did not make the postseason, which is something most Blackhawks fans are not used to. Some are starting to go a little crazy. For those of you who are starting to have a mental breakdown, here are a few ways for you to get your Blackhawks fix this summer to get you pumped up for the upcoming season:
Chicago Pro Hockey League (CPHL)
Starting on July 11, the MB Ice Arena will host the Chicago Pro Hockey League. The CPHL was created to give professional and amateur hockey players the opportunity to play a competitive level of hockey in the offseason. This league will host four games, two professional and two amateur, every Wednesday night until Aug 15. and will be raising money for some important local charities.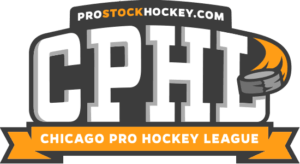 The four teams made up of professionals are GVN Performance/Prodigy, Warrior Hockey, Centric Wealth Management, and Jack Phelan Auto Group. The professionals are a group of players that play in the NHL, AHL, OHL, ECHL, NCAA, DEL, SM-LIIGA, DEL, DEL 2 Germany, ALLSVENSKAN, NWHL, and the USHL.
The four amateur teams are the Centric Wealth Management Div B, GearGeek.com, Straight North, and Chicago Mission. The amateurs are made up of players that come from the NCAA, USHL, OHL, WHL, NCDC, CCHL, and AAA as well.
The rosters for this league are relatively stacked with NHL studs. There are also quite a bit of Chicago Natives that are just breaking into the NHL, like Alex and Terry Broadhurst, Connor Carrick, Christian Dvorak, Christian Fischer, Dave Gust, Jeff Kubiak, Roy Radke, Robbie Russo, Garret Sparks, and T.J. Tynan.
NHL mainstays like John Moore, Ryan Hartman, Nick Schmaltz, Alex Debrincat, Tommy Wingels, Ryan Dzingel, and Brandon Saad will also be making appearances every week. There have even been rumors of Patrick Kane possibly coming out for a game, so keep your eyes peeled for that as well.
One of the biggest names on the roster is gold medalist and Chicago's own Kendall Coyne. The newlywed was a late addition to the roster, but most certainly a welcome one. It will be interesting to see how her Gold Medal winning skills will match up against the skills over upcoming and current NHL players. After watching her in the past two Olympics, it is hard not to believe that she will be turning a lot of heads.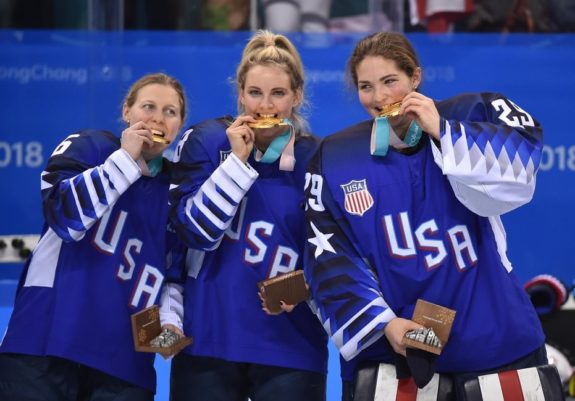 If you are unable to make it out to MB Ice Arena on Wednesday nights, do not fear. You will be able to stream the games live on the CPHL homepage. They will be live broadcasted every night for those who cannot make it out to the rink. For more information on the CPHL, go to www.chicagoprohockeyleague.com.
Chicago Blackhawks Prospect Camp
After the CPHL begins, the Blackhawks Prospect Camp will get underway from July 16th to July 20th from 1-5 pm. There will be a few familiar faces from the CPHL, mainly Henri Jokiharju, that will also be attending the camp. This is also where Blackhawks fans will be able to get their first glimpse of first rounders Adam Boqvist, and Nicholas Beaudin.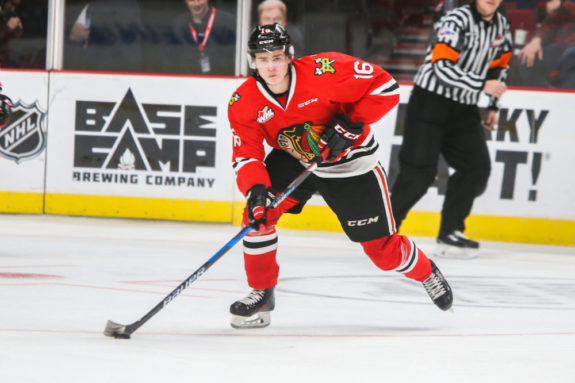 The Prospect Camp is a great way for Blackhawks fans to get a gander at the future of the organization. In previous years, fans have been able to see Alex Debrincat, Brandon Saad, Nick Schmaltz, Teuvo Teravainen before they became the household names they are today. Who knows, you might just see some future core members before they even wear the Indian Head sweater for the first time.
Blackhawks Convention
A week later starts the Blackhawks Convention at the Hilton in Downtown Chicago. The Convention is entering its 11th year and has no signs of stopping. In attendance this year, among others, will be Jonathan Toews, Patrick Kane, Duncan Keith, Brent Seabrook, and Corey Crawford (who will be pelted with questions no doubt). Here is the full list of attendees.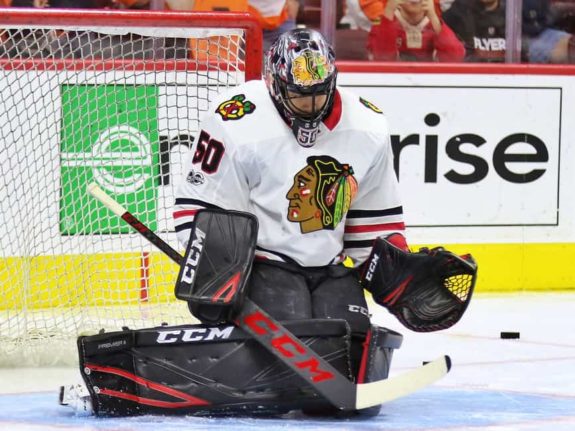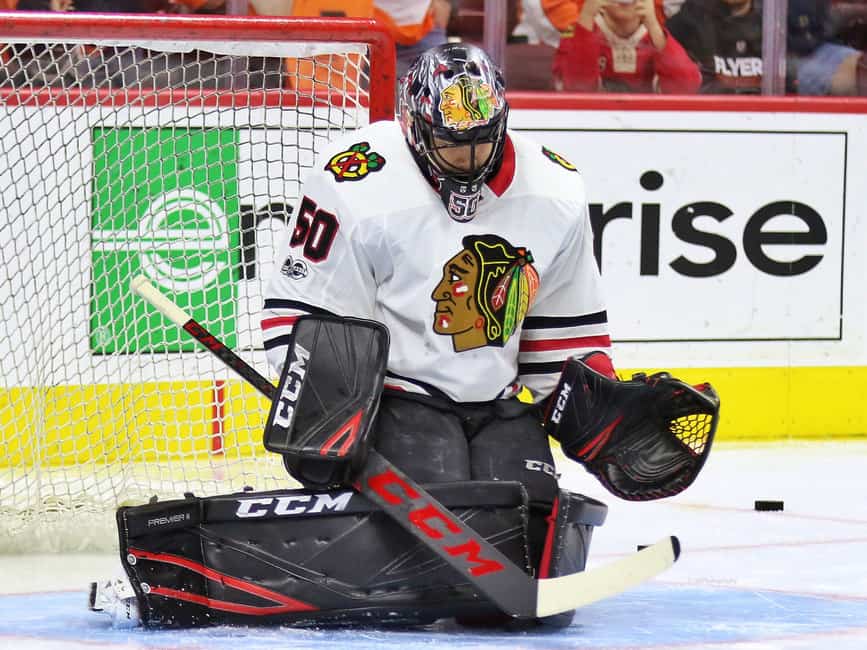 As usual, the Convention will kick off with the opening ceremonies on Friday night, along with the famous Second City performance. Saturday and Sunday will consist of mainly jumping from panel to panel and getting as many autographs as you can. If you have an extra moment, there are also plenty of merchandise tents that have some great products as well.
These events should be a great way to scratch that hockey itch we've all been having for the past month. Blackhawks fans get to see some of their favorite players, some up-and-comers hit the ice for some fun hockey, and they also get to hang out with them up close and personal at the Blackhawks Convention. With some uncertain times ahead, this might just be the release Hawks fans need before gearing up for the puck drop of the 2018-19 season.