There has been a lot of talk — and justifiably so — about the impact Connor McDavid will have on the team that drafts him in June.
He has been labeled a franchise player and drawn comparisons to Sidney Crosby, with some scouts convinced that McDavid will be even better. Most agree that McDavid will be a "game-changer" for one lucky organization.
That got me thinking: What one player would make the biggest difference on each (and every) team in the league?
My first thought was Crosby or McDavid — end of story.
My second thought was, what if all 30 teams could add a franchise player to their current roster to put them over the top or at least set them on the right path to success?
Basically, what player would best fit with what team? Crosby could only go to one team, same with McDavid and on down the line.
First, I had to come up with 30 names — 30 franchise-changing players. The initial goal was to take one player from each team and move him to another, while also keeping that team intact if that makes sense. But that plan didn't really work because some teams don't have a franchise guy right now, which meant including McDavid and Jack Eichel, the top two prospects for the 2015 draft who are both expected to not only play in the NHL next season but challenge for the Calder Trophy as the league's top rookie. Still, it wasn't going to plan, so I decided to just take things on a team-by-team basis and see where it went.
I debated long and hard on quite a few teams, but here is what I came up with, starting with the Canadian clubs: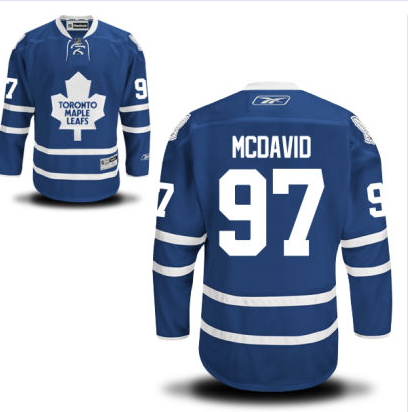 Toronto Maple Leafs = Connor McDavid — He'd be the perfect fit and if Bill Daly can stuff the bingo machine with a couple extra balls, it might just come to fruition. The Leafs need to rebuild and the Toronto market isn't known for its patience, so landing McDavid would really fast-track that process. One player does not make a team and Toronto's prospect cupboard is pretty bare, but McDavid could make the Leafs legit in a hurry, which would be great not only for the franchise but for the league.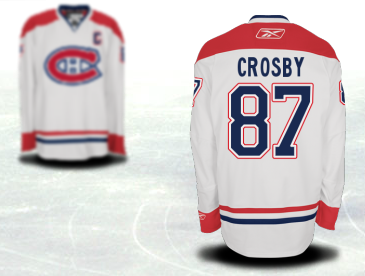 Montreal Canadiens = Sidney Crosby — Of all the potential landing spots for Sid, this has to be the best. His dad played some goal for the Habs and the Kid from Cole Harbour grew up a fan, so it would be a full circle homecoming of sorts. Beyond the sentimentality side, a roster backstopped by Carey Price with P.K. Subban on the blue-line could really use a No. 1 centre. A true No. 1, no offence to Tomas Plekanec, David Desharnais or the upstart Alex Galchenyuk.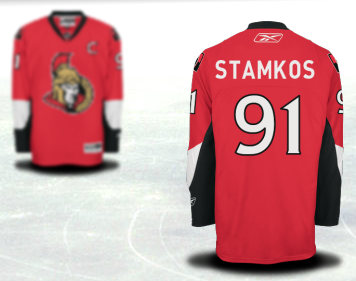 Ottawa Senators = Steven Stamkos — Believe it or not, he could be an unrestricted free agent after next season and a homecoming to Ontario wouldn't be too farfetched if it comes to that. More than likely, Stamkos inks a long-term extension with Tampa Bay, or if he's coming home, it is to Toronto, but the Senators would certainly throw their hat in the ring. He'd bring tons of excitement to a rather underwhelming forward group.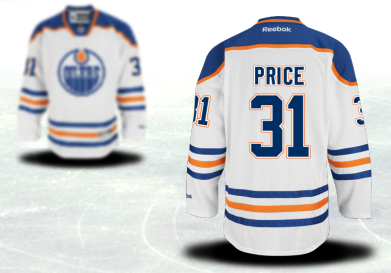 Edmonton Oilers = Carey Price — This was a tough one, torn between Price or perennial Norris candidate Shea Weber, but I gave the nod to this year's Vezina favourite. The Oilers need help between the pipes and on the blue-line, but they have a solid group of defence prospects coming up the ranks without anybody to man the crease behind them. Enter Price and enter the playoffs sooner than later.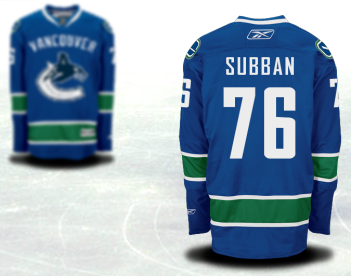 Vancouver Canucks = P.K. Subban — One of his little brothers is already property of the Canucks, but P.K. would put this team over the top. Vancouver's defence is banged-up this season, but it's been a bit 'blah' for a number of years now. The Subbans would really spice things up, and seeing P.K. rip pucks from the point off set-ups from the Sedins on the power play is tantalizing to say the least.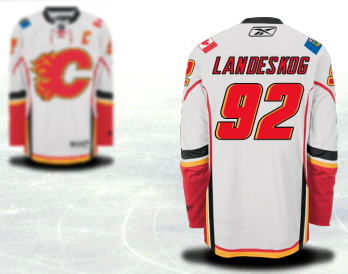 Calgary Flames = Gabriel Landeskog — This guy fits Calgary's mantra and has learned a thing or two from the former face of the Flames, Jarome Iginla. Landeskog isn't flashy, but he gets the job done. He could flank Sean Monahan or Sam Bennett for the next decade.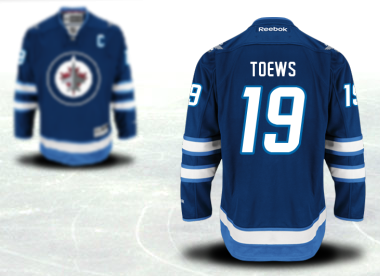 Winnipeg Jets = Jonathan Toews — He's a Winnipegger, I think that's what they're called, and he'd be proud to come home. Toews is already familiar with Andrew Ladd and Dustin Byfuglien from their Chicago days, so it'd be a pretty seamless transition. Paul Maurice would certainly welcome a player of his stature to the depth chart and the dressing room.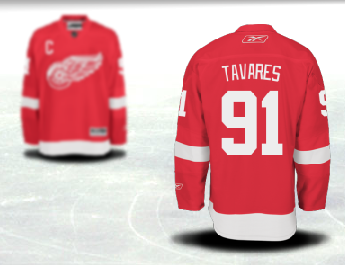 Detroit Red Wings = John Tavares — The league's current scoring leader would do wonders for this Original Six franchise, with Pavel Datsyuk and Henrik Zetterberg passing the torch in the not-too-distant future. Picture JT between any two of Tomas Tatar, Gustav Nyquist, Teemu Pulkkinen and Anthony Mantha, it would make for a lethal combination.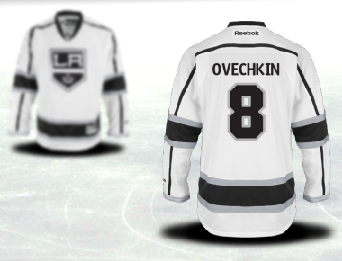 Los Angeles Kings = Alex Ovechkin — It's difficult to envision some of these guys in another jersey or another setting, but Ovechkin is a superstar so why not let him shine in Hollywood? Anze Kopitar and Jeff Carter may not have the elite playmaking ability of Nicklas Backstrom, but I'm sure they'd make something work. The real issue would be whether Ovechkin could buy into Darryl Sutter's workmanlike approach. Thankfully, Barry Trotz is already instilling that mentality.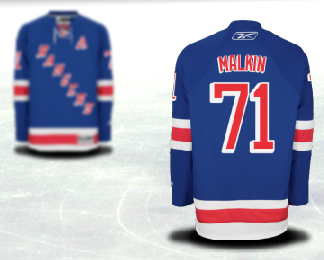 New York Rangers = Evgeni Malkin — Similar idea here, big star on a big stage in Broadway. Malkin's hard-driving style would work well with Rick Nash, Chris Kreider and Kevin Hayes, who are already complemented by small speedy types in Martin St. Louis and Mats Zuccarello. The Rangers might be unstoppable with the addition of Malkin.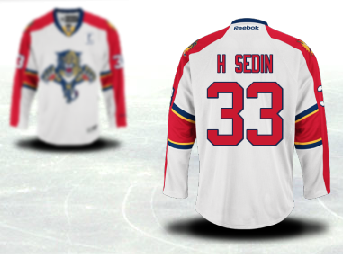 Florida Panthers = Daniel and Henrik Sedin — They must be missing Roberto Luongo by now, but in all seriousness, Sunrise would be a great place for the Sedins to sail off into the sunset. Florida's forwards are mostly young and the line combinations have been changing frequently, so the Sedins would bring both experience and consistency. Heck, if it happened today, they could play with Jaromir Jagr and perhaps propel the Panthers into the playoffs.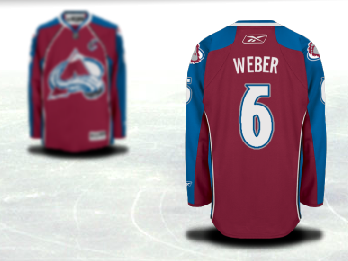 Colorado Avalanche = Shea Weber — The Avs have a lot of promise up front, but they could still use another horse on the back end. Weber could pair with Tyson Barrie, somebody he's familiar with from their alma mater Kelowna Rockets. He'd be an upgrade on Erik Johnson, who would still be in Colorado's top-four and make its defence a strength as opposed to a weakness.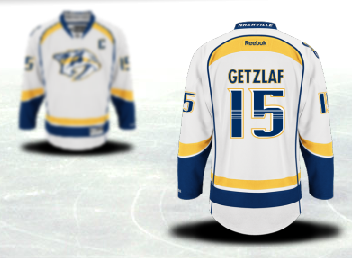 Nashville Predators = Ryan Getzlaf — The Preds have plenty of good triggermen, from James Neal to Craig Smith to Colin Wilson, but they are lacking that true No. 1 centre. Mike Ribeiro and Mike Fisher have done commendable jobs this season, but Getzlaf is on a whole other level. He's also buddies and off-season neighbours with Weber, so he'd welcome a move like this now that Nashville is considered to be a contender under more offensive-minded coach Peter Laviolette.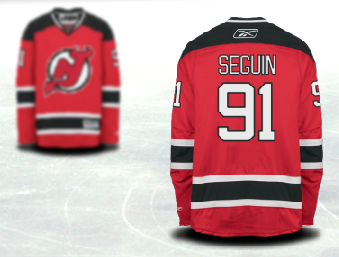 New Jersey Devils = Tyler Seguin — This anemic offence could use a shot in the arm, somebody capable of breaking a game open. Seguin has been that kind of difference-maker for Dallas, so you'd think he could do the same for the Devils. He has a bad-boy reputation off the ice too, which makes him the ideal "devil."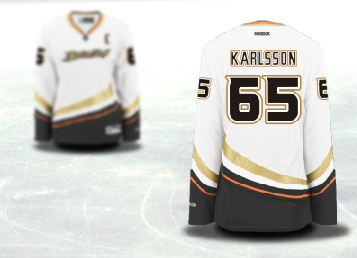 Anaheim Ducks = Erik Karlsson — This power play was dynamite with Sami Vatanen manning the point earlier this season, but the damage Karlsson could do with the Ducks is off the charts. Anaheim seems to be constantly searching for the right winger to play with Getzlaf and Corey Perry, but this defenceman was too good to pass up. The Ducks just traded away William Karlsson, but they'll gladly take Erik in exchange.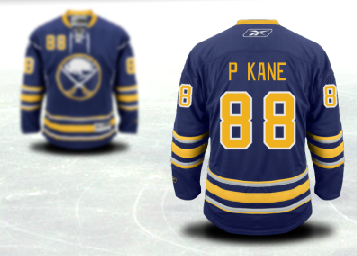 Buffalo Sabres = Patrick Kane — This would be cab drivers and broadcasters worst nightmare, but Buffalo is home for this Kane. He'd be double-trouble on and potentially off the ice with Evander Kane, who isn't related but could be a match made in heaven. Patrick is shifty and skilled whereas Evander is a powerful straight-ahead guy, so their skill-sets would seemingly complement each other. Plug Sam Reinhart between them and they'd be a real handful for any defence.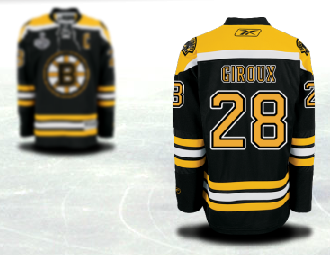 Boston Bruins = Claude Giroux — It sounds strange at first, but it could totally work. Giroux's skill-set and character would jive in Boston and he would give the Bruins incredible depth down the middle with Patrice Bergeron and David Krejci. He'd look pretty good with a big ol' B on his chest to boot.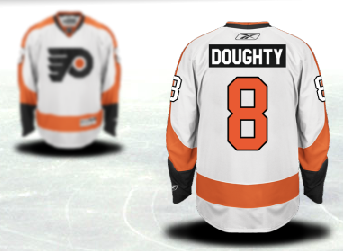 Philadelphia Flyers = Drew Doughty — Speaking of fitting the bill, Doughty would be a prototypical Flyer and instant fan favourite. Philly could use an elite defender, with Chris Pronger and Kimmo Timonen out of the picture and Mark Streit getting up there in age too. Doughty still flies a bit under the radar in L.A., but he'd be a big deal in the city of brotherly love.
Pittsburgh Penguins = Taylor Hall — This team doesn't lack offensive firepower by any means, but you can never have enough of a good thing. The rich get richer here, and if Hall clicked with Crosby, he could be a Rocket Richard winner in the years to come. Sid makes everybody better and although Hall was struggling before getting hurt this season, he's got huge upside going forward.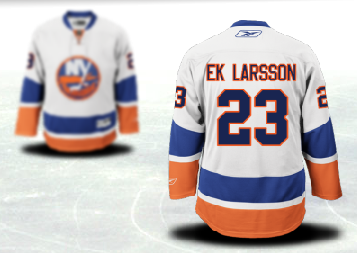 New York Islanders = Oliver Ekman-Larsson — Garth Snow was wise to acquire Johnny Boychuk and Nick Leddy prior to the season, and he has Ryan Pulock and Griffin Reinhart waiting in the wings, but the Islanders don't have that one defenceman that jumps off the page at you. Ekman-Larsson is that kind of guy, and his offensive instincts would make this team even more dangerous.
San Jose Sharks = Mark Giordano — He might have won the Norris if his season didn't come to an early end. The Sharks could use more bite on defence and Giordano would eat up a lot of minutes to take some pressure off Brent Burns. Throw them both over the boards on the power play and opposing goalies will be sweating bullets.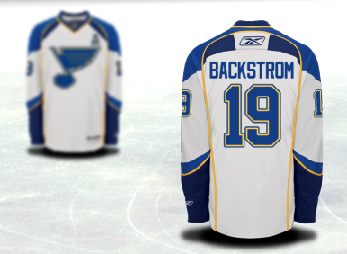 St. Louis Blues = Nicklas Backstrom — They have lots of shooters on the wings and signed Paul Stastny to help distribute the puck. That is Backstrom's specialty, something he does better than almost everybody else in the league. He wouldn't have Ovechkin finishing off his feeds, but the Blues can certainly fill the net by committee. Some might suggest a goaltender like Henrik Lundqvist or Jonathan Quick as a bigger need, but Jake Allen has all-star upside.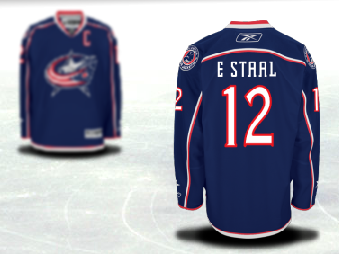 Columbus Blue Jackets = Eric Staal — He's quite similar to Ryan Johansen, but every team would welcome two of that kind down the middle. The Jackets seem to covet size and scoring ability up front and Staal boasts both those attributes. If you added him to Columbus's current mix, it'd be a pretty scary group to play against.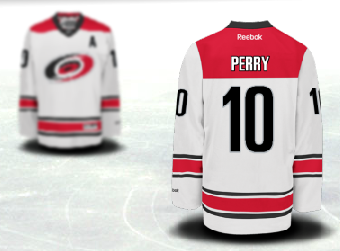 Carolina Hurricanes = Corey Perry — The Canes could use another sniper on the wing, especially with Alex Semin's fall from grace. Perry would be a beast beside the Staal brothers, Eric and Jordan. Talk about a big scary line.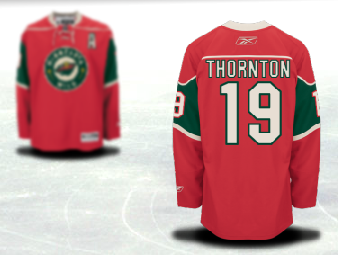 Minnesota Wild = Joe Thornton — Much like the Blues, the Wild have wingers who can score and who would score much more with a playmaker like Thornton. Let him line up with Zach Parise and Jason Pominville, or even with Thomas Vanek and Nino Niederreiter or Jason Zucker, and watch their goal totals soar by at least 10 each. Remember, there's a reason Joe Pavelski is on pace for his second straight 40-goal season.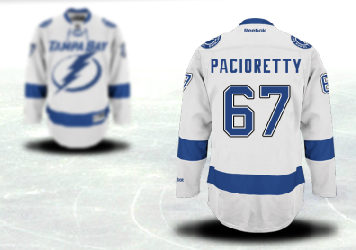 Tampa Bay Lightning = Max Pacioretty — They could use some more size and speed in their top-six. Ryan Callahan is gritty, but Pacioretty is a real force to be reckoned with. Put them on either side of Stamkos and you'd have all the makings of a dominant line.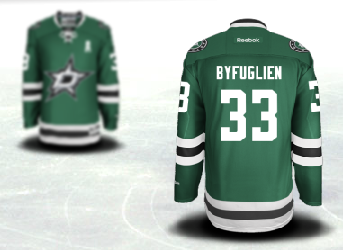 Dallas Stars = Dustin Byfuglien — After kicking tires on several options here, Big D ended up in the Big D. Byfuglien has a very unique skill-set and one that Dallas could definitely utilize. Pair him with rookie revelation John Klingberg and they could put up some huge numbers together. Nothing against Alex Goligoski or Trevor Daley, but Byfulgien is exactly what the Stars' blue-line needs.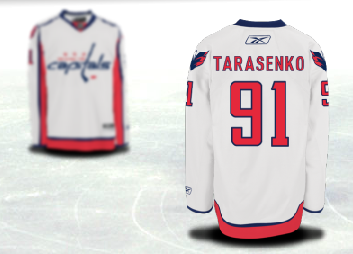 Washington Capitals = Vladimir Tarasenko — The Russian connections are obvious, and he'd likely play behind Ovechkin but alongside fellow compatriot, Evgeny Kuznetsov. Toss in Andre Burakovsky and let them work their magic. It'd be glorious.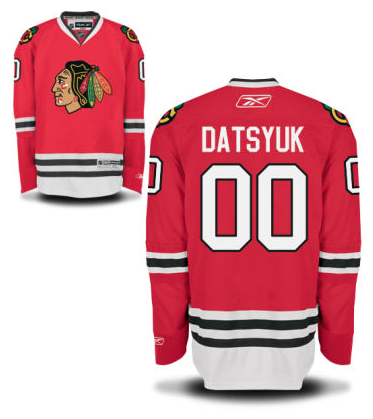 Chicago Blackhawks = Pavel Datsyuk — The Hawks have long needed a second-line centre, but is there enough puck to go around between Datsyuk and Patrick Kane? Not many players think the game at their level, so it would make for an intriguing tandem. Flash forward to the shootout and opposing coaches might be inclined to throw in the towel before facing those two specialists.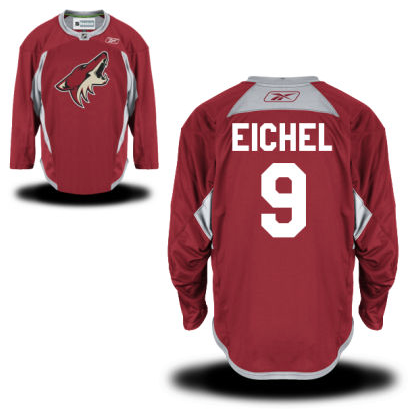 Arizona Coyotes = Jack Eichel — This could be a reality as early as June's draft, but Eichel would be delightful in the desert. He could eventually centre Max Domi and Anthony Duclair on a high-powered top line. Eichel would certainly bring reason for optimism under new ownership and become the new face of the franchise with Shane Doan nearing retirement.
---
This wasn't an easy undertaking because let's face it, most teams would want the same few guys if given their pick of the litter. The leftovers were nothing to scoff at either, as I narrowed the list from 60 to 30 — well, 31 because the Sedins will always come as a package deal. I wound up going heavy on forwards and light on goalies, albeit not intentionally. Of the 29 players who didn't find a new home, 7 of them were netminders: Henrik Lundqvist, Tuukka Rask, Jonathan Quick, Pekka Rinne, Cory Schneider, Marc-Andre Fleury and Ben Bishop. I contemplated 9 more defencemen in Duncan Keith, Kris Letang, Aaron Ekblad, Ryan Suter, Victor Hedman, Ryan McDonagh, Alex Pietrangelo, Brent Burns and Zdeno Chara. As far as forwards were concerned, I kept coming back to these 8: Jamie Benn, Rick Nash, Jakub Voracek, Phil Kessel, Zach Parise, Joe Pavelski, Henrik Zetterberg and Anze Kopitar. All of them are key players for their current teams, but only a couple of them would be worth building around from scratch. There were also 5 younger forwards on my radar — Ryan Johansen, Ryan Nugent-Hopkins, Nathan MacKinnon, Bobby Ryan and Nail Yakupov — but I couldn't justify taking them over more established options.
With all that said, let the debate begin! Are you happy with who your team landed? Or who would you rather add to the fold? How would you shuffle the deck?
Larry Fisher is a sports reporter for The Daily Courier in Kelowna, British Columbia, Canada. Follow him on Twitter: @LarryFisher_KDC.
Larry Fisher is a senior writer and head scout for The Hockey Writers, having been an at-large contributor for THW since August 2014. Fisher covers both the NHL and the WHL, specializing in prospects and NHL draft content, including his annual mock drafts that date back to 2012. Fisher has also been a beat writer for the WHL's Kelowna Rockets since 2008, formerly working as a sports reporter/editor for The Daily Courier in Kelowna, British Columbia, Canada from 2008-2019. Follow him on Twitter: @LarryFisher_KDC.