There are certain intangibles that don't necessarily show up on the stat sheets. Just ask a guy like Ken Daneyko. "Mr. Devil" was the heart and soul of the franchise's three Stanley Cup Championship teams, yet he never made an All-Star team and rarely registered a point in the box score.
It's these intangibles, t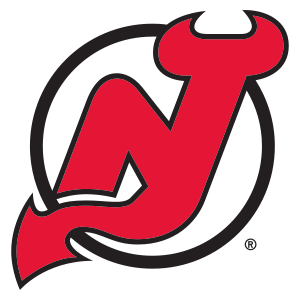 he little things, that are often the difference between winning and losing. As superstar Ilya Kovalchuk struggles to score goals, the play of David Clarkson, Dainius Zubrus and young Adam Henrique is a big reason the Devils have been able to stay competitive in the tough Atlantic Division.
Henrique, recently recalled from Albany, scored his first career goal against the Flyers on Thursday night, while centering the first line between Kovalchuk and Zach Parise. But it was Henrique's forechecking and constant ability to be around the puck that was most impressive about his play against a talented Philadelphia team.
Clarkson, who has made a career out of getting the tough goals and doing the dirty work, has come up big as of late, providing the Devils with a spark with his fists or his stick. He's third on the team in goals scored, just one behind Parise and Patrik Elias, and has made the most of his ice time, including a team high, nine shots in 13:01 vs. the Flyers. His toughness can't be overlooked, either. Clarkson is a player who always finishes his checks and isn't afraid to match up against anyone while digging a puck out of the corner.
Zubrus, who has been on the Patrik Elias-Petr Sykora line for much of the season thus far, is a big reason that Elias has been able to step up and provide so much scoring for the Devils. He's recorded three goals this season, but it's the constant pressure and forechecking that he brings that has forced opponents to focus on him, enabling Elias to get scoring chances.
The Devils have no shortage of stars, with Kovalchuk and Parise leading the way, but it's the emerging players, like Henrique, and the veterans, like Clarkson and Zubrus, who are the unsung heroes so far this season.
DEVILS NOTES
-Ilya Kovalchuk left Thursday night's game vs. Flyers with a lower body injury, later described as a pulled groin.
-Adam Henrique scored his first NHL goal Thursday night against the Flyers.