The Colorado Avalanche are hurting in a bad way. Such a bad way that some serious changes aught to be considered. I wrote not long ago about the serious possibility of a coaching change happening at the end of the season.
With things continuing on a downward spiral, one must consider whether or not there will be more serious changes than just coaching. Avalanche GM, Greg Sherman, recently continued to hammer home the "patience principle," but after four seasons and only one trip to the playoffs, the fans are restless.
Could Sherman's job be in danger? Well, to fully answer that you have to look beyond just the wins and losses, so we'll do just that.
July 3, 2009: Avalanche trade Ryan Smyth to L.A. Kings for Tom Preissing, Kyle Quincey and a 5th round pick (Luke Walker)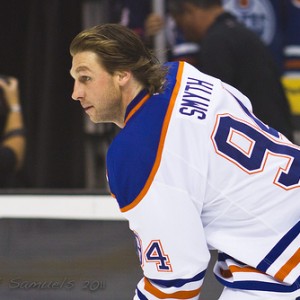 Analysis: Sherman started by clearing out some contracts. This trade ended up being a win-win. With the exception of Preissing, whom the Avalanche bought out, they got a decent showing from Kyle Quincey for a while. Ryan Smyth asked to be traded out of L.A. as well, so both teams did alright in this trade.
July 16, 2009: Avalanche trade Nigel Williams to the New York Rangers for Brian Fahey.
Analysis:  Minor league trade, nothing to see here.
March 3, 2010: Avalanche trade Cedric Lalonde-McNicoll and a 6th round pick to Carolina for Stephane Yelle and Harrison Reed.
Analysis: Trade that brought Stephane Yelle back to Colorado. This trade was really another push and neither team really got a great deal out of it. McNicoll is currently playing in the ECHL and  Yelle didn't spend too long with the Avalanche after. Push.
March 3, 2010: Avalanche trade Wojtek Wolski to Phoenix for Peter Mueller and Kevin Porter.
Analysis: This trade was a huge win for the Avalanche until Rob Blake laid a horrendous cheap shot that started what ended up being a two-year battle with concussion symptoms for Mueller.
June 17, 2010: Avalanche trade T.J. Hensick to St. Louis for Julian Talbot.
Analysis: Hensick has never really had any staying power in the NHL, nor has Talbot. Another push.
June 26, 2010: The Avalanche made a lot of moves with draft picks, trading with Dallas, L.A. and the Islanders in several rounds.
Analysis: There were a lot of fantastic moves in this draft which saw the Avalanche draft the likes of Calvin Pickard, Joey Hishon and Sami Aittokallio.
June 28, 2010: Avalanche trade 4th round draft pick to Phoenix for Daniel Winnik.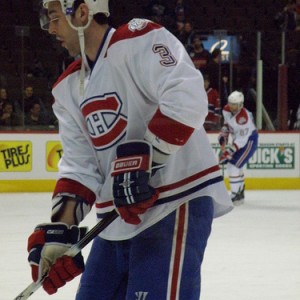 Analysis: Good trade for Winnik. He improved the Avalanche defense and penalty kill and added some grit. Definite win, especially for the value of a fourth round pick.
November 11, 2010: Avalanche trade Michael Bournival to Montreal for Ryan O'Byrne.
Analysis: Despite O'Byrne's poor finish, this is another trade that Colorado definitely won, at least in the short term. Bournival has yet to crack the NHL lineup, and is just now into Montreal's AHL system. O'Byrne gave the Avalanche some good time, things just didn't end up positively.
November 29, 2010: Avalanche trade Colby Cohen to Boston for Matt Hunwick.
Analysis: Colby Cohen was a highly touted prospect that has yet to come into his own. He's moved between the AHL and ECHL since going to the Bruins. So, despite his inconsistency, the Avalanche have gotten more from this trade. Not a lot more, but some.
November 30, 2010: Avalanche trade Scott Hannan to Washington for Tomas Fleischmann.
Analysis: Another trade that would have been a huge win had the injury bug not reared its ugly head. Fleischmann played amazing hockey with Matt Duchene but missed a huge portion of the season because of a pulmonary embolism. The Avalanche then let him go at year's end.
February 18, 2011: Avalanche trade Craig Anderson to Ottawa for Brian Elliott.
Analysis: This was a desperation trade. Anderson became a bit of a head case after coach Sacco mismanaged his goalies terribly during this season. Anderson quit on the team and Elliott was horrendous. Anderson found himself again in Ottawa and Elliott found himself in St. Louis. Big loss for the Avs here.
February 19, 2011: Avalanche trade Chris Stewart, Kevin Shattenkirk and a 2nd round pick to St. Louis for Erik Johnson, Jay McClement and a 1st round draft pick (Duncan Siemens).
Analysis: Jury is out on this trade. People in Colorado are screaming about this trade right now, but were very quiet a year ago when Chris Stewart was being benched. The big deciding factor on this trade will be Duncan Siemens.
February 28, 2011: Avalanche trade Kevin Montgomery to Edmonton for Shawn Belle.
Analysis: This was kind of a desperation trade because the Avalanche were going through a huge injury streak at this time. They needed anybody who could potentially be called up. Belle wasn't very good, but played a few games. Not a good situation for the Avs in this situation.
June 24, 2011: Avalanche trade John-Michael Liles to Toronto for a 2nd round pick.
Analysis: Many fans were very sad to see John-Michael Liles go. It was even worse that the pick the Avalanche got for Liles immediately got sent away when the Avalanche traded for the rights to Semyon Varlamov. Loss for the Avalanche in this one.
July 1, 2011: Avalanche trade a first and second round draft pick to Washington for rights to Semyon Varlamov.
Analysis: Varlamov has all the potential in the world, but has yet to live up to them. Part of it is because of his inconsistency, but a huge part of it has been that he has had no support defensively. Jury is still out on Varly.
October 8, 2011: Avalanche trade Kyle Cumiskey to Anaheim for Jake Newton and a 2013 7th round pick.
Analysis: Addition by subtraction for the Avalanche. Kyle Cumiskey was just plain bad. This was a win just for getting rid of him.
February 2, 2012: Avalanche trade Mike Carman to Washington for Danny Richmond.
Analysis: Minor league move, nothing to really talk about.
February 21, 2012: Avalanche trade Kyle Quincey to Tampa Bay for Steve Downie.
Analysis: Both teams won this. Tampa got a first round pick after immediately dealing Quincey to Detroit, and Steve Downie made an immediate impact on the Avalanche. Added a lot of toughness and really contributed offensively.
February 27, 2012: Avalanche trade T.J. Galiardi, Daniel Winnik and a 7th round pick to San Jose for Jamie McGinn, Mike Connolly and Michael Sgarbossa.
Analysis: Daniel Winnik left San Jose at the end of the season and T.J. Galiardi is occasionally a healthy scratch that sometimes plays on the fourth line. The Avs got the long-term win in this one with two solid prospects. Sgarbossa saw some time with the Avs this year and is having a very good season in Lake Erie. Not to mention Jamie McGinn who is a mainstay in Colorado's top-six forwards.
April 2, 2013: Avalanche trade Cameron Gaunce to Dallas for Tomas Vincour.
Analysis: The Avalanche gave up on Cameron Gaunce, and I have a feeling they will regret it in the future. I call this a loss for the Avs.
April 3, 2013: Avalanche trade Ryan O'Byrne to Toronto for 4th round pick.
Analysis: O'Byrne was bad this season and it was obvious that the Avalanche had no intention of retaining him after his contract ended this year. It was good for the Avalanche to get anything in return for him.
2009: Craig Anderson, David Koci, Darren Haydar, Brett Skinner, John Grahame.
Analysis: Addressed the goaltending issue with Craig Anderson, who had an amazing season. Koci became the guy that Sacco used to send a message, and the rest never really saw NHL time.
2010: David Liffiton.
Analysis: After making the playoffs, the Avs didn't really do  much with this offseason.
2011: Chuck Kobasew, Jan Hejda, Jean-Sebastien Giguere, Cedrick Desjardins, Shane O'Brien.
Analysis: Suddenly the Avalanche defense got really big. J.S. Giguere was a hugely important signing and served as a stabilizing factor when the team was floundering.
2012: Bryan Lerg, Greg Zanon, John Mitchell, P.A. Parenteau, Thomas Pock, Bill Thomas.
Analysis: Some great moves and some real head scratchers. Parenteau and Mitchell have earned their contracts, where a guy like Greg Zanon was mystifying. There was already a log jam on defense, and Zanon has just been plain bad this season. The rest were minor league signings.
Looking back at all of the moves, there is definitely a mixture of good moves and head-scratchers. There's no blaming Avalanche fans for their frustration with the team but it does seem like Sherman has done, at very least, a decent job as GM. What will determine Sherman's extra longevity is going to be determined by what happens with Joe Sacco.
If Sherman keeps Sacco around, then he sends a certain message about his willingness to accept these kinds of results. If Sacco is canned at the end of this season, Sherman has a little bit of extra time. If Sacco stays on, Sherman has exactly as much time as Sacco does. Perhaps Sherman might want to rethink his stance on patience.
I'm a Denver native who has been a fan of the Avalanche since they came to town and a fan of the game before that. I started writing my own blog a couple years ago before moving to Bleacher Report and becoming a Featured Columnist there. You can also find me the Burgundy Brigade Podcast