The Colorado Avalanche have had an interesting offseason filled with turnover and turmoil. Most of last season's roster has been sent packing, many younger players have been brought in to fight for roster spots, and two of the most prominent names on the team remain in limbo. Though Joe Sakic has done a decent job answering most of the questions in Denver, several still remain.
What Will Become of Matt Duchene?
Matt Duchene easily remains the largest question mark for the franchise. Embroiled in heated trade rumors since January, Duchene certainly has not done anything to help calm the flames as he was absent from a captain's practice being held during Avalanche rookie camp. To be fair, Nathan MacKinnon was also among those not present, but the situation surrounding Duchene certainly makes his absence far more noticeable.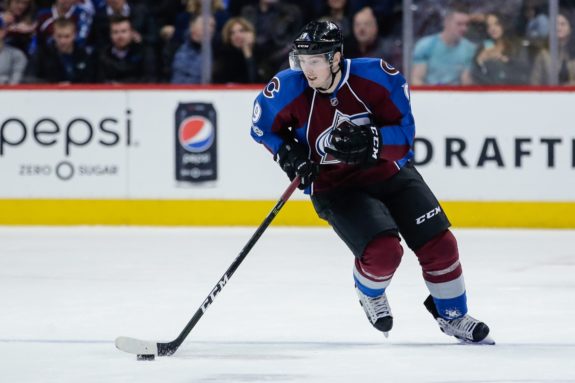 The whole situation has gone from 'not great' to 'completely unbearable' — so much so that it is now a possibility that Duchene won't report to training camp. Whether you're one of the ones that think the Avs owe him better than this or looking to usher him out of town, there is no doubt that Sakic must accept a hefty chunk of the blame for allowing things to get so out of hand.
This is not to suggest that Sakic should just accept whatever trade is thrown his way for the sake of ending things, but training camp now has a potentially thick fog that will be looming over everything if there is no #9 present. Nobody will be able to answer anything about the upcoming season without first being asked about Duchene. It will be a gigantic elephant inside a small locker room that has to be removed before long. Even if he does show up, that will only douse the fires for so long as he will be bombarded with questions about the tumultuous offseason. Sakic has to find an answer soon.
Why is Nikita Zadorov Still Unsigned?
Things have now managed to get into September and Nikita Zadorov somehow remains unsigned. The key piece of the Ryan O'Reilly trade, and easily the top priority for the Avs over the summer, it seemed as if getting the big Russian locked down would be taken care of with little trouble, yet here we are.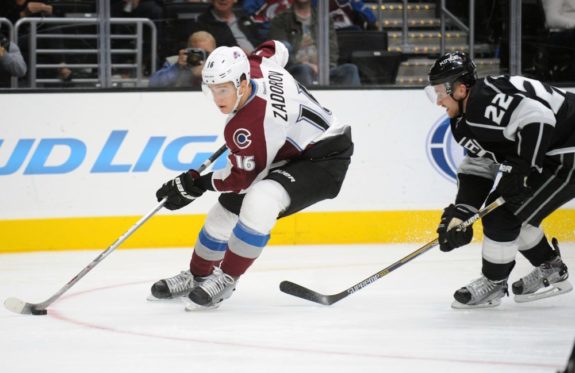 The worst part of all of this is that it now seems as if the difference between the two parties is $500,ooo. The sides appear to have agreed on a two-year deal very quickly but have still not managed to settle the money. According to Adrian Dater, the Avs have offered $2 million per season and Zadorov wants $2.5 million.
While I can understand not wanting to overpay too much for a young defender that still has a lot to prove, the Avalanche also can't possibly consider getting into a money fight with their best defensive prospect, especially considering the fact that he was the piece picked up with the last guy the team had a battle with over money.
Exactly How Young Are They Going?
It is no mystery that Colorado wanted to get younger and faster this offseason, and they have certainly managed to get younger. After sending pretty much every veteran hitting unrestricted free agency out to pasture and buying out Francois Beauchemin, the road has been paved for the likes of Tyson Jost, A.J. Greer, J.T. Compher and others.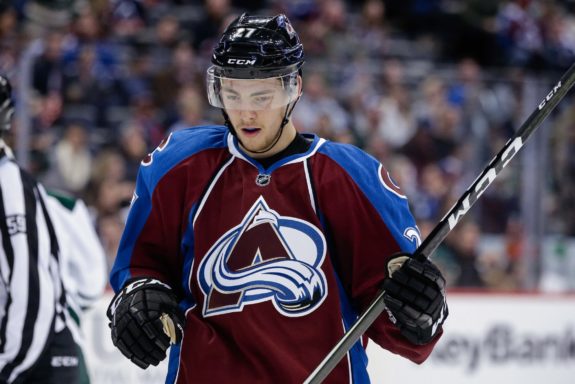 The Avs also made some waves by acquiring two of the most sought after college free agents of the summer in Dominic Toninato and Alex Kerfoot. So now the question becomes, exactly how young does this team plan on going?
With only three full-time NHL defenders under contract at the moment, it's quite possible for the Avalanche to see a lot of young players on the blue line. Anton Lindholm, Andrei Mironov, Chris Bigras and even Duncan Siemens could fight for time on the bottom pairs in Colorado, especially if the Zadorov situation is dragged out any longer.
How Will the Special Teams Improve?
Stagnant, inconsistent, predictable, unreliable, the reason the Avalanche lost several games. All of these are ways you could describe Colorado's special teams. A combination of poor goaltending and terrible decision making led to a truly dismal 76.6% penalty kill. The power play was equally futile, connecting only 12.6% of the time. Multiple assistant coaching changes should create a new look on the special team units, but will they result in any improvement?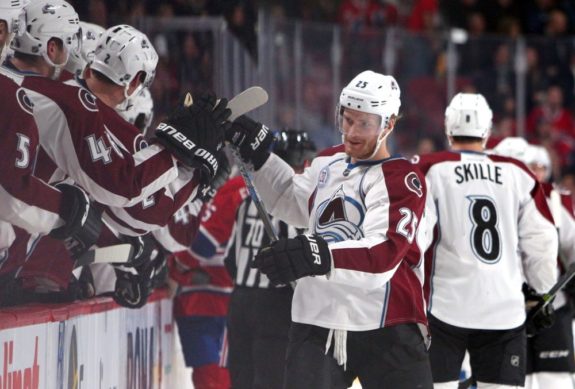 After a season that couldn't have been any worse, the Avalanche set off to make a lot of changes. They have managed to address some of their biggest to-do's this summer but still have some questions that remain unanswered. Some of them will only be told as time passes, while others require immediate action. Either way, there's still a lot of things to be figured out around Pepsi Center.
I'm a Denver native who has been a fan of the Avalanche since they came to town and a fan of the game before that. I started writing my own blog a couple years ago before moving to Bleacher Report and becoming a Featured Columnist there. You can also find me the Burgundy Brigade Podcast