If the Colorado Avalanche want to have any remote chance of competing for the playoffs this year, they need some of their players to return to form. Even with the new additions to the team, there are still some issues with depth in their potential lineup. Therefore, the Avalanche need their top-end players to be at their best.
Return to Form
Gabriel Landeskog
Before going into where Landeskog can improve, it must be said that he has been one of Colorado's better forwards the last few seasons. He is great defensively and is a steady presence in the lineup. Landeskog has also proved that he has great chemistry with forward Nathan MacKinnon. However, he can stand to improve in some other areas.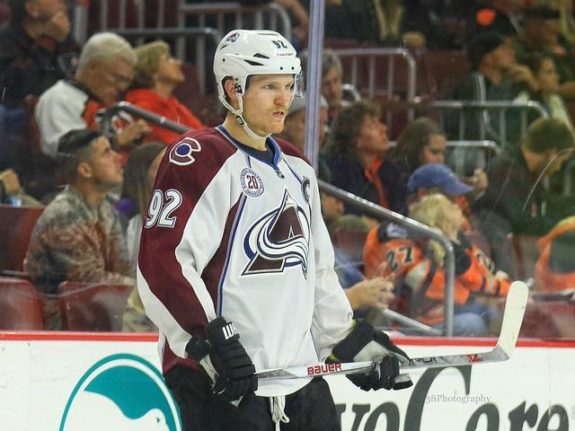 Landeskog has to improve his offensive game. It's not fair to cite last season's point totals—33 points by the way—as an indication that he's already declining offensively, because no one on last year's team scored. Still, he needs to step up offensively this year, especially when the team may lose a great offensive talent in Matt Duchene. This isn't the first time that he's been called out, but hopefully it's the last.
Landeskog can also take slightly fewer penalties. There's no problem with dropping the gloves once in awhile when you have to stand up for a teammate; however, Landeskog has a habit of getting a lot of slashing and hooking calls at some of the worst moments.
Carl Soderberg
After having his best season statistically during the 2015-16 season, Soderberg had his worst statistical season last year. If there is anyone that really needs a bounce-back year, it's him. Soderberg has shown that he can be a quality centerman that contributes defensively and offensively.
The big question with Soderberg is whether or not he needs to have sheltered minutes to be a contributing player in the NHL. In order to have a successful season, Soderberg needs to regain confidence in his play and show fans that he can still be a quality player and that he is worth the contract Joe Sakic signed him to in 2015.
Back from Injury
Erik Johnson
Before Erik Johnson went down with a knee injury in December 2016, the Avalanche had some hope that they would not be the worst team since the expansion-era Atlanta Thrashers. Without their number-one defender, the Avalanche began their downward spiral into the disaster that was the 2016-17 season. What's concerning is the fact that it was the second time in three years that Johnson missed half the season.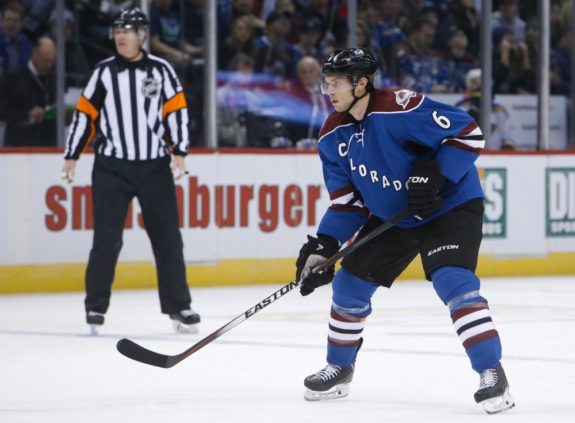 There is some good news, though.
Both injuries were unrelated, so barring another freak accident, it is safe to assume that Johnson will resume his duties as Colorado's best defender and play for most of the season. Johnson is steady defensively, can pitch in offensively with a great first pass, and can jumpstart an attack with some end-to-end rushes.
Semyon Varlamov
A great goaltender can be the difference between the playoffs and a lottery pick on some teams. Colorado is no different. During Patrick Roy's first year as head coach, Varlamov was Colorado's most valuable player as he backstopped them to a playoff appearance during the 2013-14 season. Varlamov had also masked many of the problems that would eventually lead to their downfall in the following season, but that's a whole other story.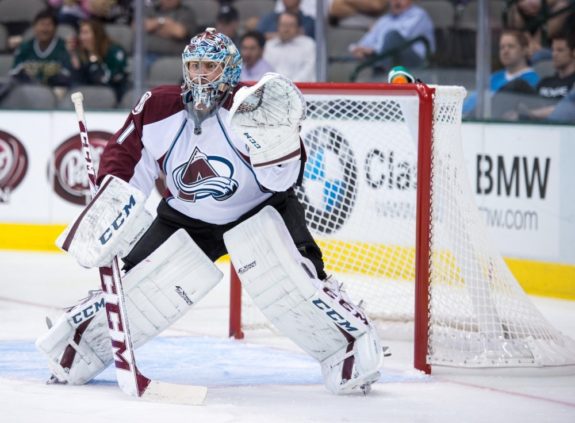 Since that miracle season though, Varlamov has been struggling with a recurring groin injury that has kept him out of the lineup and unable to get consistent playing time. Even when he has played, his numbers haven't been great.
With a new season on the horizon, Varlamov finally has a chance to reaffirm his status as the number-one goalie in Colorado and put those injury issues behind him. Varlamov will also have his longtime mentor, Jussi Parkkila, as the full-time goalie coach. Parkkila and Varlamov have been together since 2007-08, so they already know each other well.
With a return to form, Varlamov will help the team be somewhat competitive and not the laughingstock of the league.