The 2017-18 season is a year that will offer new dimensions of excitement as the game gets younger, faster and more skilled, along with the addition of a new team, the Vegas Golden Knights.
Every fan base is pumped up in early July, and even the Colorado Avalanche faithful have something to look forward to. General Manager Joe Sakic has stated several times the goal is to get younger and faster, which has already happened.
With that said, let's look at Colorado's potential line combinations heading into this much-anticipated season.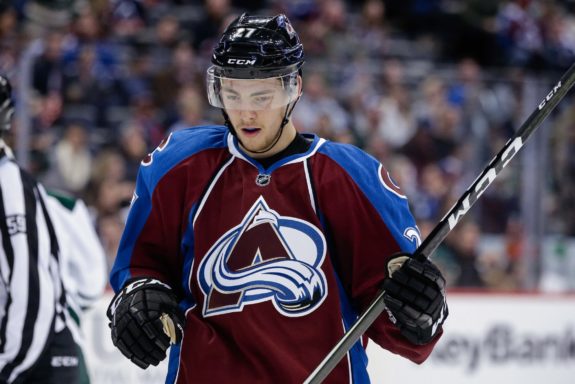 Forward Lines
With the new additions of Colin Wilson and the surprising Nail Yakupov, plus the kids who are expected to make the jump, Colorado's lineup will be different from last season. The team currently have thirteen forwards on the roster, though expect some youngins to battle some veterans for a few slots.
While there are plenty of rumors circulating about Matt Duchene and whether or not he will be traded, I'll be counting him as part of the squad until that scenario actually unfolds.
Tyson Jost is going to be a key player as he'll be playing his first full year with the big boys. Same can likely be said for AJ Greer and JT Compher.
Here are the potential forward line combinations:
Landeskog – Duchene – Yakupov
Rantanen – MacKinnon – Andrighetto
Wilson – Jost – Compher
Greer/Nieto/Colborne – Soderberg – Comeau/Grimaldi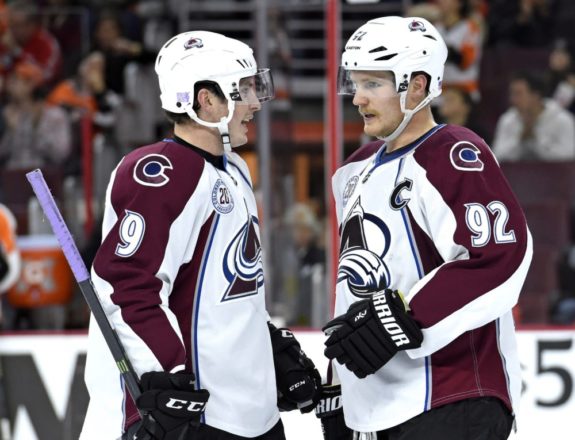 Yakupov on the first line!? Well, you don't want to break up that nice chemistry between Nathan MacKinnon's line and Sakic sees Yakupov as a top six forward. If he can get his game back on track, there's no doubt he's a top forward, and the Avalanche will be winners if so.
These forward lines are meant to be rolled, as there is a bit of skill to complement the grit on both the third and fourth lines to round them out.
Defensive Pairings
The top four defenders are easy to predict, with Erik Johnson, Tyson Barrie, Nikita Zadorov and Mark Barberio. Spots five through seven, however, are going to be up for some youngsters to grab.
The minor concern here (besides the depth issue) is that Zadorov is not signed as of yet, though it's probably just the two camps grinding out a fair deal.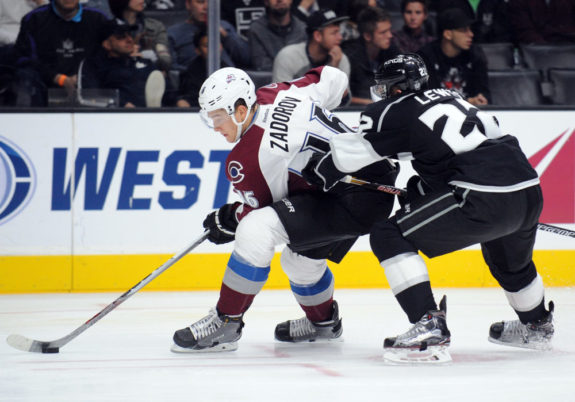 Expect recently signed Andrei Mironov to make the squad outright, as he is a promising player who has the upper hand when it comes to experience, having played in the KHL for five seasons.
Prospects Chris Bigras, Anton Lindholm and Duncan Siemens will battle it out for the final positions. It is possible for all of them to make the roster if the Avs choose to carry eight defensemen.
Here are the defensive pairings:
Zadorov – Johnson
Barberio – Barrie
Mironov – Bigras/Siemens/Lindholm
Goaltending
Goaltending is the easiest to predict for obvious reasons. Calvin Pickard was snatched up by the fortunate Vegas Golden Knights, and so the Avalanche signed Jonathan Bernier to back up the number one Semyon Varlamov.
Bernier should fit it nicely, he is experienced and a very solid option B. He was drafted 11th overall by the Las Angeles Kings in 2006. Though he never lived up to his draft status, Bernier has a career save percentage average of .915, the same percentage he put up with the Anaheim Ducks last season through 39 games.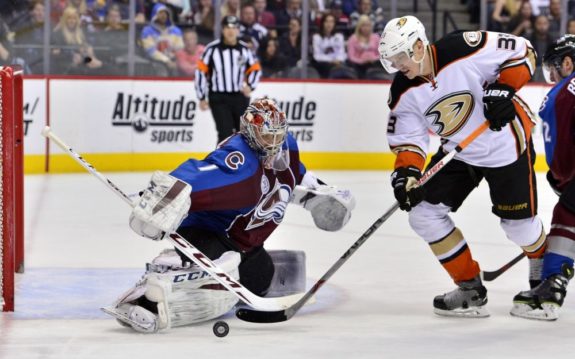 Varlamov was shut down last year due to an injured groin which led to hip surgery, and even a second surgery on the opposite hip. He is now believed to be 100% ready to go, and can hopefully put those pesky injuries behind him for good.
 There are lots of rumors going on right now, in the NHL, about trade this guy, trade that guy, trade everybody," Varlamov said. "Of course, I've heard the rumors too, but it's just the rumors. I want to play for this team, I want to play for this organization, and I'm really happy about what we've done in the past — not in this year, but in past years. So I'm just looking forward to making a fresh start in September.
Varlamov
Bernier
With a focus on getting younger and faster, it's clear the Avalanche are following that goal. The 2017-18 season will see one of the youngest Avs teams, though perhaps they can also be one of the most promising.