This season, The Hockey Writers will have a recurring "Three Takeaways" feature after Columbus Blue Jackets match-ups, meant to serve as postgame quick hits.
1) Nick Foligno Breaks the Ice
Blue Jackets captain Nick Foligno had not scored since Dec. 14 against the New York Islanders, and the pressure was weighing on him. He only had one point in that span, too, and he made it clear that he needed to be better for his team.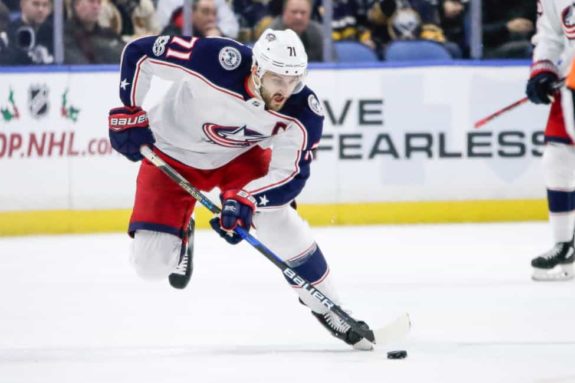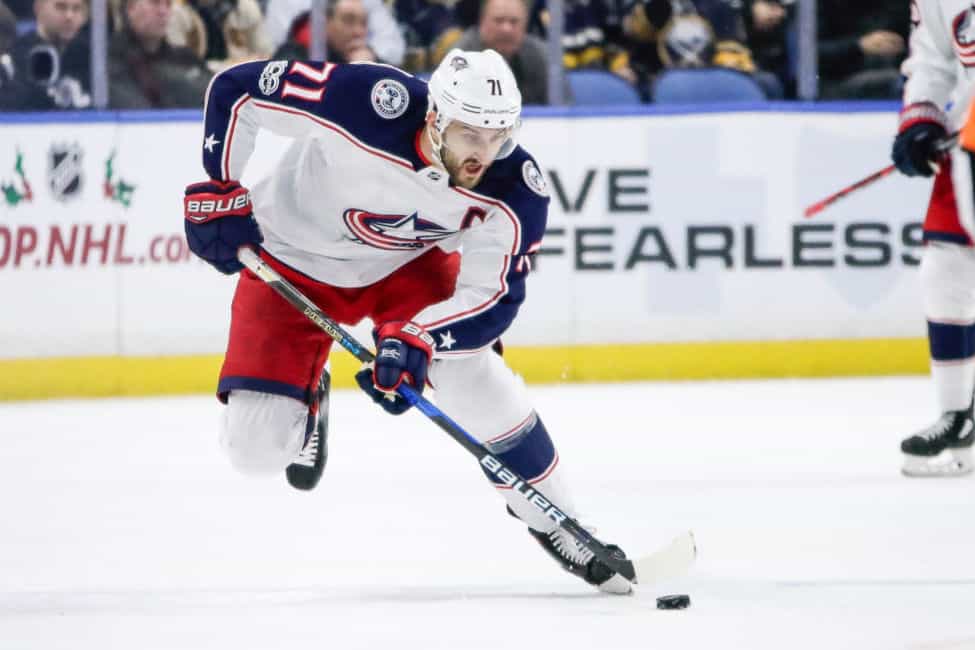 With a power play goal on Sunday, Foligno hopes it will inspire confidence in him moving forward — not just on the scoresheet, but also with his play away from the puck, too.
"Yeah, it felt good [to score]," Foligno said after Sunday's 3-2 shootout win over the Florida Panthers. "As long as I'm playing the right way and those things come, it's great, and it felt like I was doing a lot of the right things."
Tortorella said he also hopes scoring will help Foligno relax a little.
"Really hope that goal helps him to release his stick a little bit," Tortorella said. "I hope it helps him and he relaxes a little bit… I think he's just a little uptight. I'm [trying] to give him as much opportunity as I can and put him in situations where he can lead."
When Blue Jackets forward Brandon Dubinsky struggled on the scoresheet early in the season, Tortorella took away his alternate captain role. Despite 15 points (eight goals, seven assists) in 43 games, it appears Tortorella will continue to trust Foligno with the captain role.
2) Consistency Still a Concern
Sunday's game was a perfect small-scale example of the Blue Jackets' season so far: strong start, lag in the middle, roller coaster of an end. They have a 4-4-2 record in their last 10 games, including a few blowouts in that span. They had a season-low shot total Dec. 18 in Boston with 18, and countered that Sunday with a season-high 48 shots on goal.
One aspect that is beginning to trend in the right direction but is still searching for consistency is the Blue Jackets power play. Six of their last 10 games have included a power play goal, and those pay off — the team has points in four of those six games when they score on the man-advantage. Sunday was also only the second time this season the Blue Jackets have scored more than one power play goal in a single game.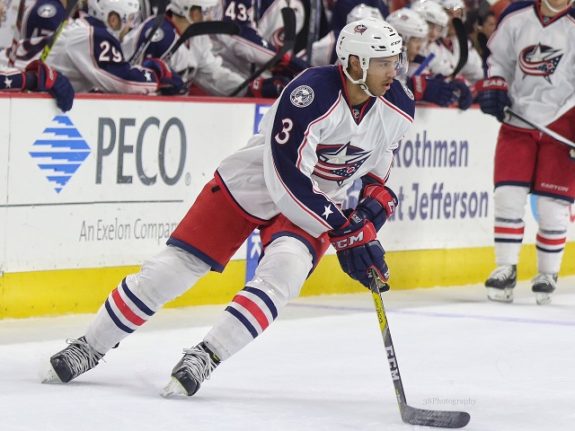 Blue Jackets forward Pierre-Luc Dubois said Sunday's game, with two power play goals, shows what can happen when their special teams are rolling.
"You see when our power play is working what it can do for us," Dubois said. "If we get two or three goals at 5-on-5, and then we add one or two on the power play, we are a really dangerous team. Our power play hasn't been working this year, but the past couple of games we have been getting closer and closer. Hopefully we can keep that going."
One thing that has not changed, though: Tortorella refusing to comment on the power play, regardless of whether it is going well or not.
However, Tortorella said he has seen an improvement in the Blue Jackets' mindset and that is something he wants to keep consistent through a weird scheduling month that features both the All Star Break and team's bye week almost back-to-back.
"I like our mindset; we spent [time] talking about how we have to shoot the puck more. You certainly can see they were thinking about that right from the get-go Sunday, especially from our [defense]. We [have been] talking about us scratching, clawing, and trying to score some ugly goals."
Related – Blue Jackets' 2017 Success Is Confusing 
3) Is There a Method to the Madness?
The Blue Jackets have played in the shootout eight times in their first 43 games this season. That's a pretty high number.
So, what is Tortorella's thought process when choosing who to select for the skills challenge?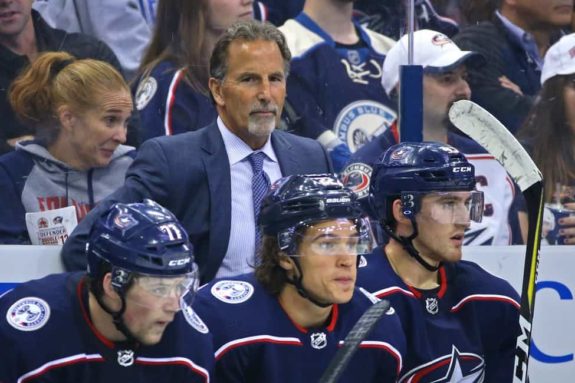 "I have the percentages," Tortorella said, speaking about players' success rates in the shootout. "But, after you get through three or four, it's a flip of a coin."
Tortorella said he also factors in how players have played throughout the course of that specific game, and Sunday was no exception.
"I was going [down the line] — and catching crap from our general manager [Jarmo Kekalainen] for using Hannikainen – I looked at him… you look at those guys and some of them just bury their head and don't even want to look at you. I asked Hanni 'can you do it?' And he said "yeah," so I thought I would give him a chance. In [Round 9], guess who was going next? Nick Foligno, and he's 0-for-11.
"For me, I use my stomach," Tortorella added. "I do believe in just looking at them. They think I'm nuts because it's all analytics in this game. I don't buy all that. Nick was going to be the next guy to go. I just… I look at them to see their body language. Josh [Anderson] didn't look at me, but I know he wants to go. He's our leading goal scorer and he will be in our top three now (he scored Sunday). A lot of people look at it differently, but I just go with my stomach."
So far, it has paid off for the bench boss, as his team is 5-3 in the post-overtime skills competition.
After living in two NHL cities (Orange, CA and Raleigh, NC), Kristyn graduated from Ohio University's E.W. Scripps School of Journalism and worked in the Columbus Blue Jackets' Digital Media department. She currently resides in Columbus and has been an NHL-credentialed reporter since the 2013-14 season.