Each Monday, we'll take a look at the past week in fantasy hockey. Specifically, we'll dive into which players are heating up, which players are cooling down, players to target on the waiver wire, and an update on fantasy-relevant injuries. From week to week, a lot can change in a player's fantasy outlook due to line combinations, injuries, or just a simple tweak in their game and we will have you covered.
Trending Up
Brandon Saad – CHI (LW/RW)
Fantasy owners of Brandon Saad can certainly rest a little easier now. After going pointless in six straight games, he has now rattled off six points (two goals, four assists) in his last four games.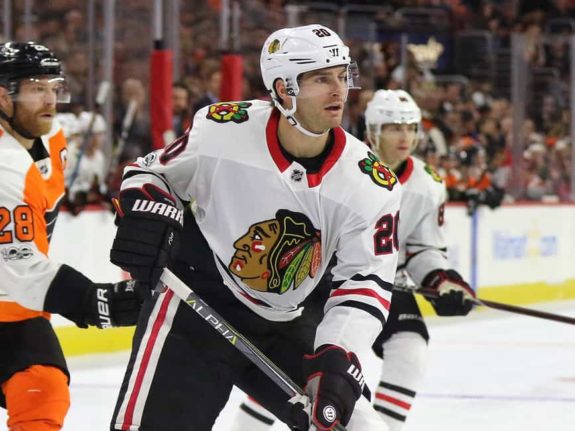 He's currently playing on the top even-strength line and the second power play unit, but the Chicago Blackhawks have been doing quite a bit of line shuffling this year, so expect to see him back on the first unit again soon. It's been quite the up and down season so far for Saad, but hopefully this streak is a sign of more to come.
Jonathan Toews – CHI (C)
It should come as no surprise to see two Blackhawks trending up, with the team playing a whole lot better lately. Jonathan Toews' streak is even more intriguing to fantasy owners than Saad's as he's tallied seven points (three goals, four assists) in the same four-game span after being held off the scoresheet in six straight games. Given that he's used in every situation on the ice and plays heavy minutes, it was only a matter of time before he turned it around. Sit back and enjoy.
Rasmus Ristolainen – BUF (D)
There was high hopes for Rasmus Ristolainen heading into this season, but a sluggish start really had his owners frustrated. Well, after going pointless in six straight games, paired with limited production prior to that, he's now doing his best to make up for it. In his last five games, the young defenseman's posted six points (two goals, four assists), which is more like the production owners that drafted him were expecting. This could very well be a sign he's found his touch again, so keep him active in all formats.
Trending Down
Jonathan Drouin – MTL (LW/C)
It's been a rough go for Jonathan Drouin and his owners overall this season, but especially over the last week or so. In his last eight games, Drouin's posted just a single even-strength assist, which brings his season total to 19 points (five goals, 14 assists) in 37 games.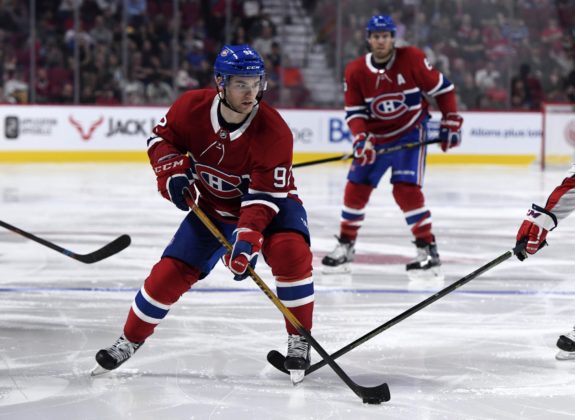 He continues to find himself being bumped down the lineup, now playing on the third line. If there's one positive to take away, it's that he's still on the top power play unit. Perhaps he can find a spark in the near future, or perhaps his owners are simply going to have to take what they can get.
Kevin Fiala – NSH (LW)
It wasn't all that long ago fantasy owners were jumping all over the Kevin Fiala hype. Well, it appears all the excitement may have been a little premature. Since posting 12 points in an eight-game span, Fiala has now gone pointless in seven straight contests, despite seeing no change in lineup placement. Given that he's still playing on the second line and first power play unit, don't be rushing to drop him just yet. But definitely keep an eye on just how far this drought stretches.
Oliver Ekman-Larsson – ARI (D)
Overall, it's been a down year for Oliver Ekman-Larsson. But this recent stretch really has his owners reeling. In his last sixteen games, he's tallied just one assist, bringing his season total to 19 points (six goals, 13 assists) in 43 games. He remains on the top defensive pairing and the top power play unit, so he's still getting plenty of looks. He's too talented not to break out again soon, but for now it's in your best interest to keep him on the bench until he turns it around.
Related: Despite Rumors, Coyotes' Ekman-Larsson Going Nowhere
NHL Waiver Wire Targets
Cam Fowler – ANA (D – 45% owned)
It's simply not right that Cam Fowler is owned in just 45% of leagues, playing a position where points are hard to come by. Although his 15 points (six goals, nine assists) in 31 games don't jump off the page, remember, almost every one of those contests were played without a healthy Anaheim Ducks lineup.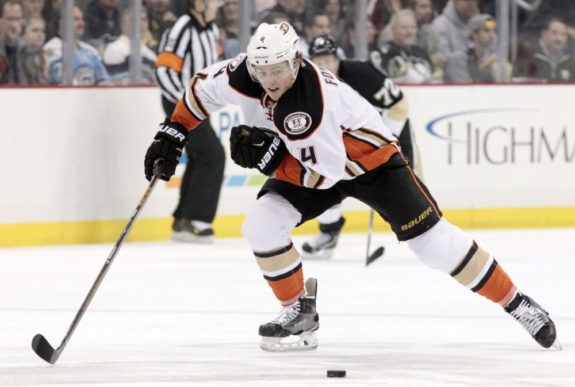 Well, with Ryan Getzlaf, Ryan Kesler and Corey Perry now healthy, Fowler's production is about to blow up. If he's on your waiver wire, don't think twice about picking him up. Just do it.
Daniel Sedin – VAN (LW – 42% owned)
For a player that shares the top power play unit with Brock Boeser, Daniel Sedin should be owned in far more leagues. Not only is he part of a lethal first man-advantage group, he also plays on the first even strength line. In 42 games this season, he's posted 27 points (nine goals, 18 assists), which is likely ahead of a few players on your current roster. He's shown no signs of slowing down this season, so pick him up now before someone else does.
Mikael Backlund – CGY (C – 41% owned)
The time has come to add Mikael Backlund. Not only has he had a solid first half of the season with 25 points (eight goals, 17 assists) in 41 games, but it's about to get even better. In the past week, both he and Matthew Tkachuk have been moved to the top power play unit with Johnny Gaudreau and Sean Monahan. That's a lethal unit that you'll want to make sure you have a part of. Pick him up now before he really takes off.
Danton Heinen – BOS (C – 40% owned)
It's certainly been a year for the rookies in the NHL, and Danton Heinen is yet another youngster making his mark. Heinen is now up to an impressive 30 points (10 goals, 20 assists) in 36 games this season, and was recently rewarded for his stellar play with a bump up to a lethal Boston Bruins top power play unit. As long as he retains this position in the lineup, he's a virtual must-start every night he's on the ice, which means he's an absolute must-add.
Related: Danton Heinen Entering Calder Discussion
Tomas Hertl – SJS (C/RW – 38% owned)
It appears the San Jose Sharks are back to their usual goal-scoring ways, and Tomas Hertl is a key cog in their system. Hertl has quietly gone about his business this season, registering 24 points (12 goals, 12 assists) in 40 games. With this production, he needs to owned in far more leagues. He currently plays on one of the best power play units in the NHL with Joe Thornton, Logan Couture, Brent Burns and Joe Pavelski, and has a solidified role on the second even-strength line. The time is now to add Hertl.
NHL Injury Updates
Jeff Carter – LAK (Ankle)
After being cut by a skate in the LA Kings' game on Oct. 18, Carter was expected to miss 6-8 weeks. Recent reports say he could be out until February, and reportedly isn't even close to resuming skating.
Zach Parise – MIN (Back)
Parise returned to the Minnesota Wild lineup Jan. 2.
Roberto Luongo – FLA (Lower Body)
Luongo is expected to miss multiple weeks with a lower-body injury suffered Dec. 4. No definitive timeline for his return has been set, but he did practice in full gear this past week for the first time since the injury.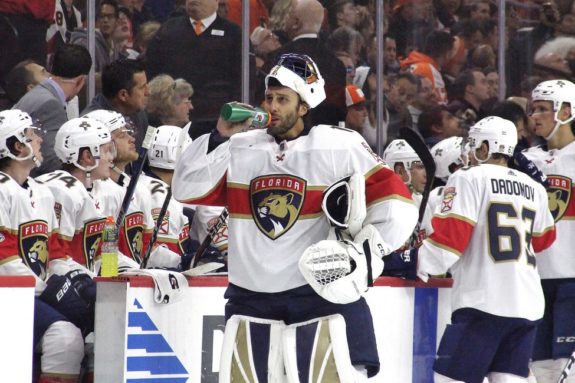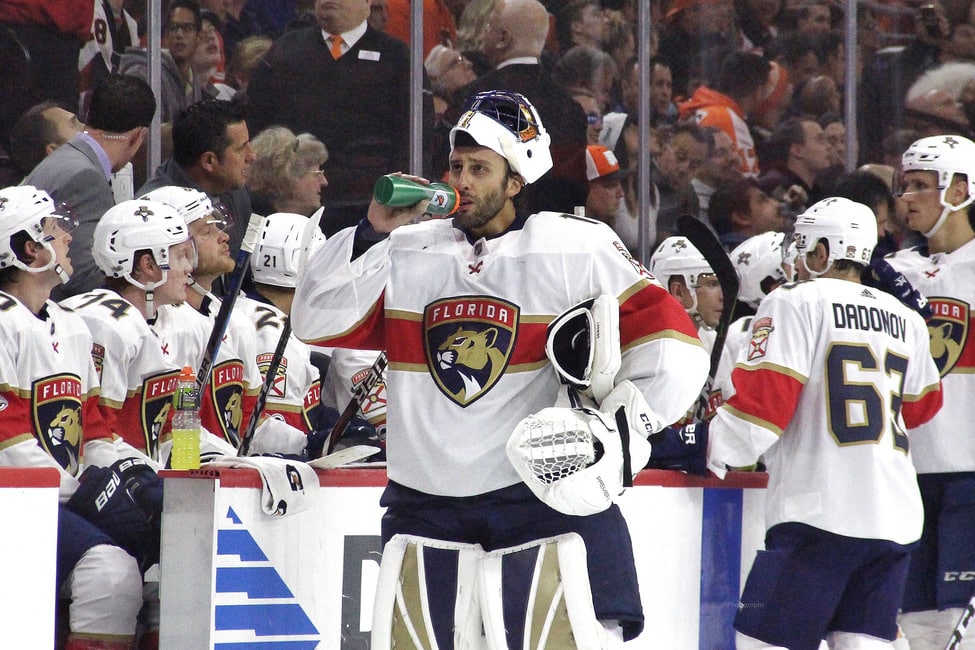 Justin Schultz – PIT (Lower Body)
Schultz returned to the Pittsburgh Penguins lineup Jan. 2.
Jaden Schwartz – STL (Ankle)
Schwartz suffered a serious ankle injury on Dec. 9 and is expected to miss at least six weeks.
Sven Baertschi – VAN (Jaw)
Baertschi suffered a fractured jaw on Dec. 9 and will miss 4-6 weeks. He's been seen skating on his own recently, but remains with the same return timetable.
Bo Horvat – VAN (Ankle)
Horvat suffered a fractured ankle on Dec. 5. He's considered week-to-week, but is expected to return sometime around the all-star break.
Corey Perry – ANA (Lower Body)
Perry returned to the Anaheim Ducks lineup Jan. 6.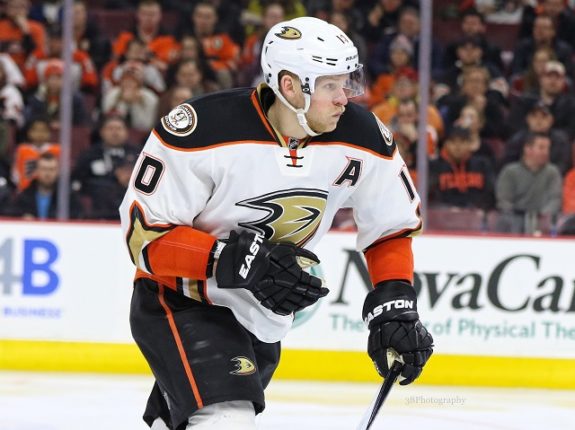 Dustin Byfuglien – WIN (Lower Body)
Byfuglien returned to the Winnipeg Jets lineup Jan. 2.
Alexander Wennberg – CBJ (Back)
Wennberg suffered an undisclosed injury Dec. 22 and is expected to miss 4-6 weeks. He recently took part in individual on-ice drills by himself, but there's no change to his return timeline.
Tyson Barrie – COL (Hand)
Barrie suffered a fractured right hand Dec. 23 and is expected to miss 4-6 weeks.
Nino Niederreiter – MIN (Ankle)
Niederreiter returned to the Minnesota Wild lineup Jan. 4, tallying a hat trick in the contest.
Shea Weber – MON (Foot)
Weber has been given some time to let his foot injury heal. He's still considered day-to-day, but remains in a walking boot and is doubtful to return before the all-star break.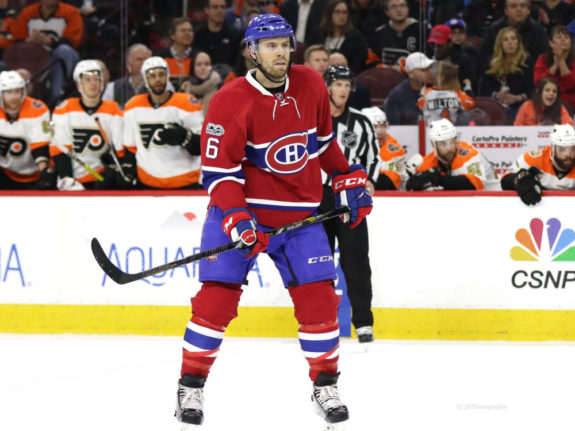 Michael Frolik – CGY (Face)
Frolik suffered a fractured jaw Dec. 28 and is considered week-t0-week.
Artem Anisimov – CHI (Upper Body)
Anisimov suffered an upper-body injury Dec. 28 and was recently placed on IR. No timetable has been set for a return, but he's considered day-to-day. He's not expected back before the Chicago Blackhawks bye week that starts Jan. 15.
Corey Crawford – CHI (Upper Body)
Crawford was placed on IR Dec. 27 with an upper-body injury. He remains out indefinitely and has yet to resume skating.
Cam Atkinson – CBJ (Foot)
Atkinson suffered a fractured foot Dec. 23 and is expected to miss 4-6 weeks.
Anthony Mantha – DET (Groin)
Mantha returned to the Detroit Red Wings lineup Jan. 3.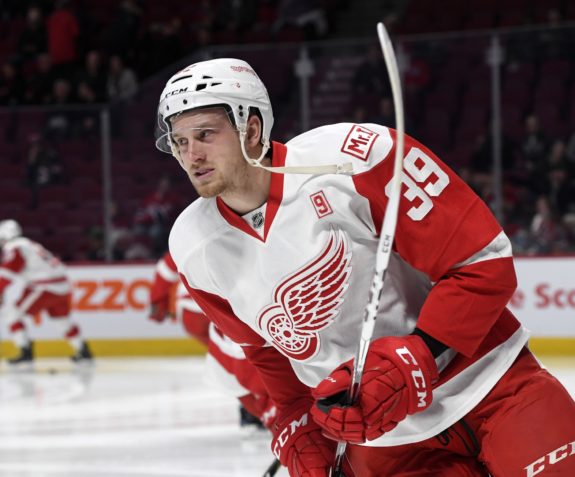 Radim Vrbata – FLA (Illness)
Vrbata remains day-to-day with an illness. He's now missed six straight games.
Filip Forsberg – NSH (Hand)
Forsberg suffered a broken hand Dec. 29 and is expected to miss four-six weeks.
Chris Kreider – NYR (Rib)
Kreider will have surgery to resect his rib and will be out indefinitely.
Kris Letang – PIT (Lower Body)
Letang returned to the Pittsburgh Penguins lineup Jan. 2.
Nazem Kadri – TOR (Upper Body)
Kadri returned to the Toronto Maple Leafs lineup Jan. 2.
Mark Scheifele – WPG (Upper Body)
Scheifele suffered an upper-body injury Dec. 27 and is expected to be sidelined 6-8 weeks.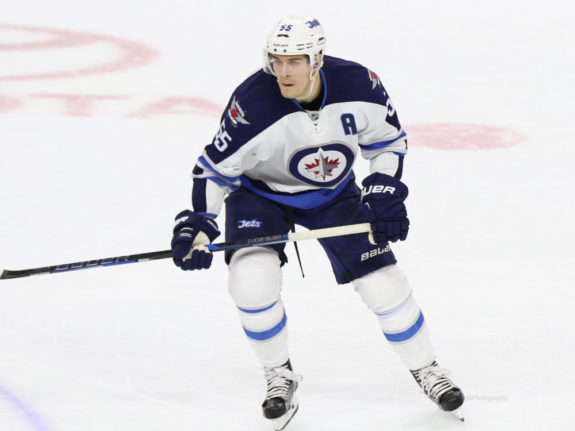 Ryan Ellis – NSH (Knee)
Ellis returned to the Nashville Predators lineup Jan. 2.
Sebastian Aho – CAR (Leg)
Aho suffered a leg injury Jan. 6 and is considered day-to-day.
Semyon Varlamov – COL (Lower Body)
Varlamov suffered a minor muscular injury Jan. 2, but could return following the Colorado Avalanche's upcoming bye week.
Jimmy Howard  – DET (Lower Body)
Howard suffered a lower body injury Jan. 5 and is considered day-to-day. He's expected to return following the Detroit Red Wings' bye week, which begins this week.
Jake Muzzin – LAK (Undisclosed)
Muzzin is dealing with an undisclosed injury and was placed on IR Jan. 6. There's no known timetable for his return.
Josh Bailey – NYI (Lower Body)
Bailey suffered a lower body injury Jan. 5 and a timetable for his return is unknown. New York Islanders head coach Doug Weight said the details of his injury weren't horrific, but they weren't good.
I've been writing for over three years and have work published by the Calgary Herald, National Lacrosse League, Hard Knocks Fighting and The Weal at SAIT. Although I've covered many different topics as a journalist, sports writing remains my main passion and strength.