This season, The Hockey Writers will have a recurring "Three Takeaways" feature after every Columbus Blue Jackets matchup, meant to serve as postgame quick hits.
1) "Get in the Blue"
One of Columbus Blue Jackets head coach John Tortorella's favorite phrases that comes back year after year is "we need to get in the blue." What he means is he wants players crashing the net, ready to pounce on any second and third scoring chances that may come about as a result of rebounds or deflections.
The Blue Jackets stayed true to that mantra on Friday against the New York Rangers—almost too true to it, though, as an early goal by forward Matt Calvert was called back for goaltender interference after he made contact with Henrik Lundqvist.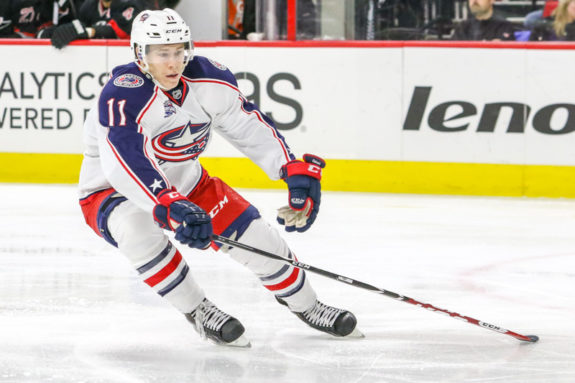 It was the first game this season that the Blue Jackets have been noticeably present in that area consistently for the full 60-minute game.
Good things happen when the Blue Jackets get right to the net. In fact, the data shows that the majority of NHL goals scored do not happen off a clean shot on goal, where the goaltender can anticipate the shot the whole way through.
Blue Jackets defenseman Zach Werenski said that is going to be a big aspect of the team's game moving forward.
"Our goal is to get in front of the goalie's eyes," Werenski said after Friday's game against the Rangers. "[A goaltender] is going to stop what he can see, so it's all about creating traffic."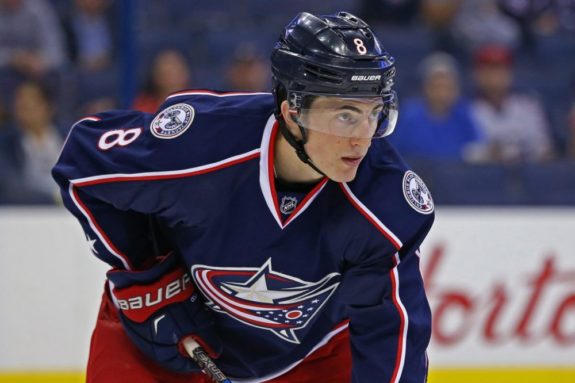 That is the way the Blue Jackets hope they will continue to win through the long road that is the regular season and potentially beyond.
2) Mental Game on Point
New York Rangers forward Kevin Hayes scored a goal off a turnover as he bolted out of the penalty box Friday night. The Blue Jacket who turned the puck over? Defenseman Seth Jones.
A costly lapse like that does not happen too often to the 23-year-old.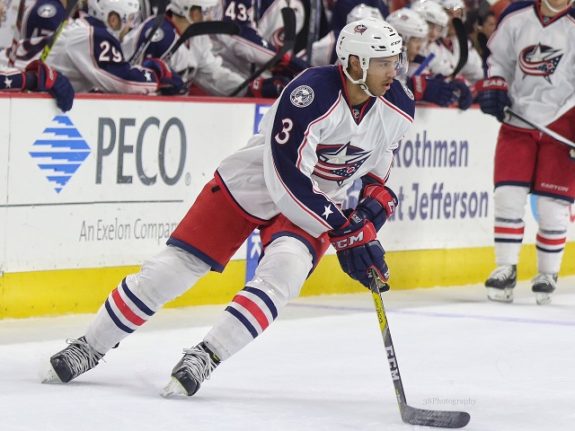 However, Jones kept his cool. He brushed the mistake off and continued to do his job defensively from there on out. He then went on to score the game-tying goal Friday night, nullifying his error for his team.
For Jones to overcome a big mistake like that shows how strong his mental game is in addition to being a high-caliber athlete. After Friday's game, he joked about what happened and provided insight into what happens in his head.
[miptheme_quote author="Seth Jones, Blue Jackets defenseman " style="text-center"]"What happened in the first [period]?" Jones joked on Friday. "I don't know if you saw that [turnover] or not… But yes, sometimes, that's just how it goes. I'm going to continue to play my game and I'm not going to shy away from my game because of something like that."[/miptheme_quote]
Jones added that moving on quickly is one of his keys to success.
"Have a short-term memory," he said. "You can't let something like that linger or it's going to affect every shift you play after that."
Sounds like Jones could teach a sports psychology class with that kind of insight.
Related: Blue Jackets Three Takeaways: Milano, Face-Offs & Ugly Hockey
3) Noticeably Absent Names
The Blue Jackets have a few key names who been at the bottom—or kept off—the scoresheet early this season. Forward Brandon Dubinsky has yet to record a point, and forward Cam Atkinson, who had a 62-point season last year, only has one goal (his lone point) to date.
Dubinsky is likely expected to tally 50 points this season if his trajectory plateaus or improves, and once-injured Boone Jenner, with whom Dubinsky has chemistry, comes back into the fold.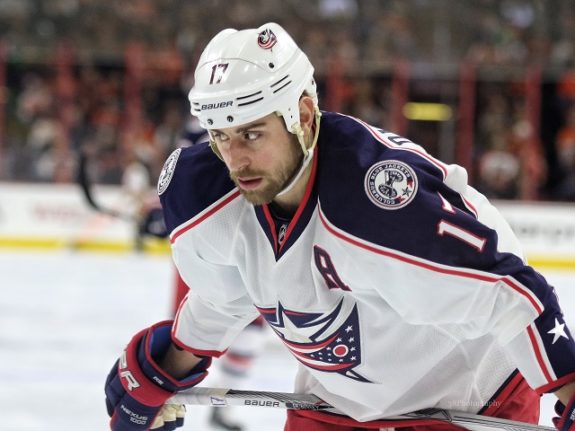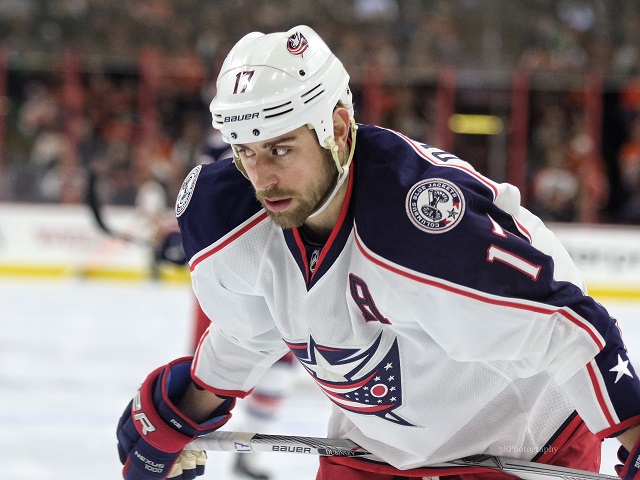 Friday marked the first goal of the season for Artemi Panarin—a player many expected to have checked off that milestone by now. However, it could be the first one that finally opens the floodgates. He does have four points this season, which is nothing to be discouraged by four games into the young season.
What is discouraging is that Alexander Wennberg continues to struggle on faceoffs. It further encourages the rumors about the Blue Jackets searching for trade partners to acquire a high-caliber center. It does not mean Wennberg is on the chopping block, but he is struggling with the pressure and expectation of taking his game to the next level in that position.
After living in two NHL cities (Orange, CA and Raleigh, NC), Kristyn graduated from Ohio University's E.W. Scripps School of Journalism and worked in the Columbus Blue Jackets' Digital Media department. She currently resides in Columbus and has been an NHL-credentialed reporter since the 2013-14 season.