In this edition of the Blue Jackets' notebook, we discuss Boone Jenner's recent offensive surge and the ongoing education of Jack Roslovic learning to become a top-line center. We'll end with random nuggets around the team.
Jenner Generating Offense
The Blue Jackets needed much more from many sources on offense. At least so far this season, Jenner has answered the call and then some.
Thursday night in Dallas, Jenner scored one of the prettiest goals of his career. It started with winning a battle thanks to his ferocious forecheck. Not only did he win the battle with Andrej Sekera, he made an incredible move to the net to beat Anton Khudobin. That goal made the score 1-0 in the second period.
There's plenty to like on this goal. First, how about the moves to make that goal happen? And then how about having the confidence to attempt those moves? This is exactly what John Tortorella has been hoping for from his team.
The Blue Jackets have lacked confidence and swagger a lot this season. Jenner pulled all the stops and scored a huge opening goal. Given the way his season is going, we shouldn't be surprised at the offense he's bringing.
Coming into Saturday's rematch with the Stars, Jenner has eight goals (second on the team) and 15 points (third on the team.) Considering he finished last season in the Toronto bubble on the bench, he knew he had to bring his game to a different level. At least so far this season, he's done just that.
Jenner is leading by example. His relentless forecheck has helped create chances for him and his linemates. He looks quicker this season too. There were some asking if he could keep up with the speed of the game. Not only is he keeping up, he's proving to be one of the most important players on the team.
Jenner can play any forward position. It also doesn't bother him if his position changes due to circumstance. Given the youth at center, he has played important minutes at center including taking key faceoffs. I'm not sure I've seen his all-around game in a better place than I have in this recent stretch.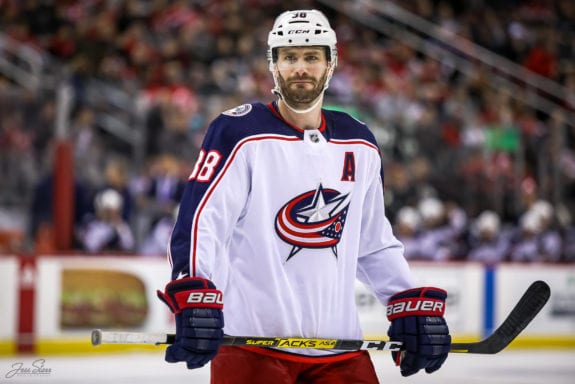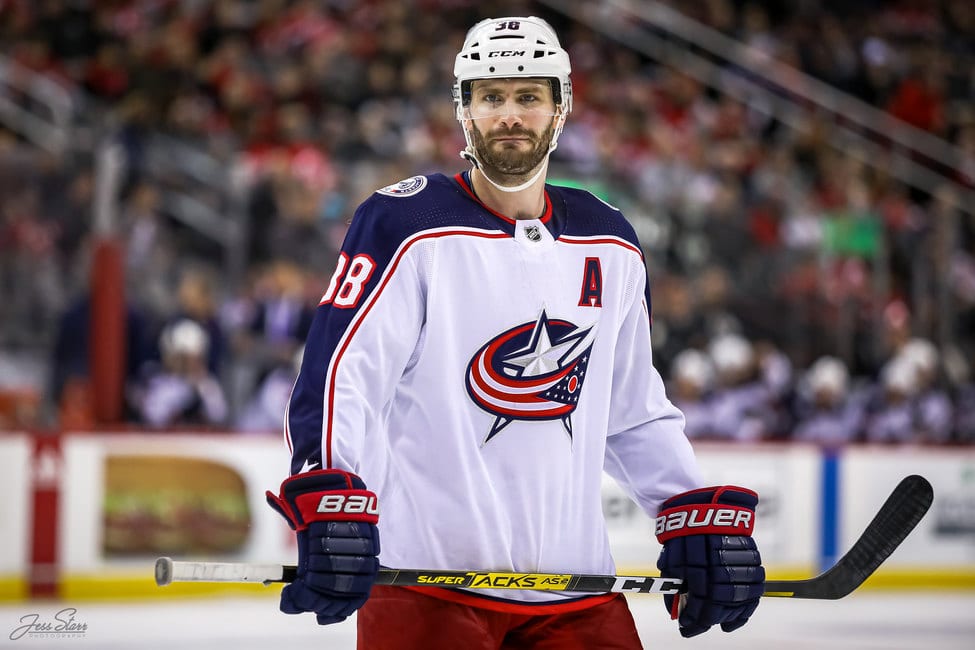 One moment, he's beating goalies with long-range wrist shots like the one he had Tuesday against the Red Wings. The next moment, he's forechecking you into submission. Then after that, he's dangling you to score big goals. For a team who has struggled for consistency, Jenner's play has provided a huge boost for the Blue Jackets. Don't forget he has a 30-goal season on his resume. He can score when needed. The question was could he rekindle that part of the game.
Jenner has answered that question with authority. He's clicking on all cylinders with the season hanging in the balance.
Roslovic's Crash Course at Center
With Pierre-Luc Dubois off to the north, the Blue Jackets found themselves having to somehow fill their center ice. How were they going to pull something like that off? With Max Domi's early struggles and him now on the wing, Roslovic is getting a prime opportunity to play top-line center.
We knew it would be an adjustment. But Roslovic is in a crash course trying to figure things out in an expedited manner. The early results have been mixed.
To the good, Roslovic can skate and has a knack to make some plays. He's also showing an element of defense as well. He played positionally well Thursday and broke up a few Stars' scoring chances. So while there is noticeable evidence he's coming along, he still has a lot to learn.
Faceoffs have proven to be a real challenge so far. And he's trying to learn the system while trying to improve away from the puck. Thanks to some inconsistent moments, Roslovic found himself on a different line in some games. But for now, he's back centering Patrik Laine and Cam Atkinson.
I asked Tortorella recently about Roslovic's development and how it's coming along especially at the dot.
"If you're going to be an offensive center and you want those icing calls and you're facing off in the opposing team's end, we have to win the faceoff," Tortorella said. "It's a work in progress for Jack. There are certain times I leave him out there and hope he wins it. I think he's struggling just to keep a couple of offensive wingers out there and I'll use (Jenner) on faceoffs. It kind of falls into where he is as far as his progression on faceoffs. He's working at it. We have Mike Eagles virtually trying to help him also as far as to give him some tips…He's trying. He's working at it but I've got to make the call as we go through the game."
Watch in this stretch how Roslovic and some of the other centers are being utilized. Tortorella will put him in position to try and find success, but if the situation dictates it, we might see Jenner or another center taking a key faceoff with Laine and Atkinson on the ice.
The results haven't been great so far, but that's to be expected so early in this situation. The key will be how quick can he learn the craft and adjust to the position. The flashes are certainly there. But it will take some time to find consistency.
Side Dishes
Something that doesn't get talked about enough is the TV timeout. The Stars on Thursday night scored two quick goals to turn a 3-0 game into a 3-2 game. Tortorella knew his team was near a TV timeout, so he elected to not call his regular timeout. Tortorella also had an interesting comment about the timeout situation. "Quite honestly, I think when coaches call timeout in that situation, you almost spook the team even more. You call timeout because you want to talk to them, and they end up playing music in the building, so you end up yelling at 'em so they can hear you. I don't think it helps." This is something I'm going to pay attention to more in the future especially when one team has momentum. How that TV timeout is spent could certainly help calm a team down. It worked for the Blue Jackets on Thursday.
The last two wins were certainly welcomed by the Blue Jackets. But they need to continue to string wins together. They get the Stars again and then get four on home ice with the Panthers and Stars. We'll get a much clearer picture of just how confident this team is after these five games. One more long losing streak for this team and it's over.
As for Saturday, Elvis Merzlikins is still on IR so expect Joonas Korpisalo to start again. Unless an unexpected piece of news comes out, I would expect the same lineup too.
Stay tuned Monday morning for a special piece. Mar 8 will be exactly one year to the day of when the Blue Jackets played their last regular season game of the 2019-20 season. My what a year it has been. We'll look back at the time and reflect as well as try to look ahead to what will hopefully be some normalcy coming up. Lord knows we can all use that.
---
---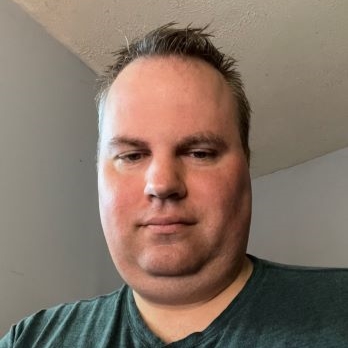 I am a fully credentialed writer who covers the Columbus Blue Jackets, Cleveland Monsters and Erie Otters as well as the Ontario Hockey League and NHL Draft. The 2022-23 season will mark nine seasons with the Hockey Writers. I am also the site's Credentials Manager. Please take note of the updated Twitter handle: @mark_scheig.