The Toronto Maple Leafs are off to their best start in franchise history. Sitting atop the NHL standings with a record of 18-5-2 after 25 games, they currently have the second best goal differential at plus-29. Only four goals behind the Tampa Bay Lightning.
So, why are the Maple Leafs so good this year? The knee jerk, easy aspect to pin it on is the fact that they're playing in the Scotia North Division. No Tampa Bay or Boston Bruins to worry about, the Ottawa Senators are playing at the level everyone expected them to, and the Vancouver Canucks are vastly underperforming.
Why the Hot Start?
But there's more to the Maple Leafs' hot start than the division they're playing in. As a whole, this is the best defensive Leafs team I have ever had the pleasure of watching. One of the club's biggest issues last year was that any time they got comfortable, or any time they felt the game was out of reach, they would take their foot off the gas.
I could probably count the amount of times the 2019-20 Maple Leafs won a game they truly deserved to win on one hand. It would always be something to the effect of "Maple Leafs get a 3-0 lead, allow three goals in three minutes at the end of the second period, scrape out a 5-4 overtime win." A win is a win, but playing like that isn't sustainable. Especially when you're your own worst enemy and you shoot yourself in the foot night in and night out.
This season, on the other hand, the Maple Leafs have actually been able to hold leads (except for a certain game against Ottawa that we won't talk about). I firmly believed heading into this season that the addition of culture guys to the team like Joe Thornton and Wayne Simmonds would drastically help the Maple Leafs on this front. Guys who have been there before, know what it takes to win, and won't settle for the bare minimum.
When people look at the Leafs' success this year, the first reason fans attribute success to is the dominant performance of Auston Matthews and Mitch Marner. Both in the top 10 of league scoring, with Matthews' ridiculous eight-game goal-scoring streak and Marner setting him up along the way, these two are on the forefront when it comes to who's been leading the team through their historic start to the season.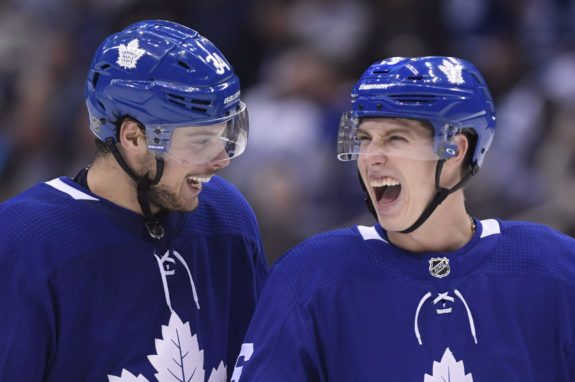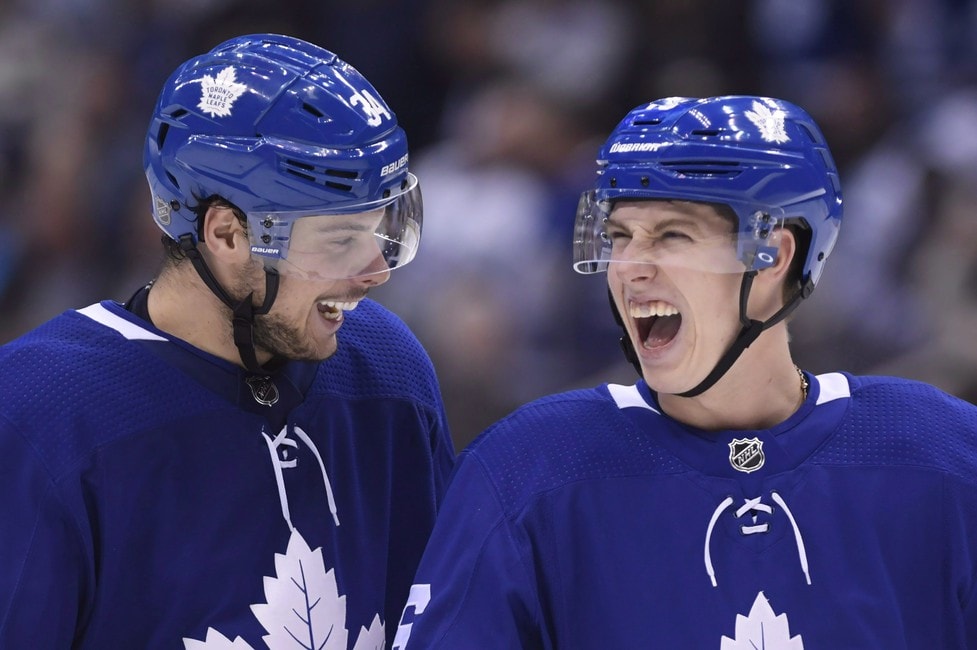 But you can go to any sports media outlet and find hundreds of articles praising Matthews and Marner. This article is to shine some light on the guys that don't get a lot of media attention, but who I think deserve some credit for the success of the team this season. Without further ado, let's take a look at who these guys are.
T.J. Brodie
Fun fact: The Maple Leafs originally tried to acquire Brodie as well as forward Mark Jankowski from the Calgary Flames for Nazem Kadri back in the summer of 2019, but Kadri nixed the deal. Instead, they ended up acquiring Tyson Barrie and Alex Kerfoot from the Colorado Avalanche.
But the Maple Leafs would circle back during the 2020 offseason and get their guy, signing Brodie to a four-year contract with an average annual value (AAV) of $5 million after nine seasons in Calgary. The Leafs signed the Chatham-native with the intention of playing him alongside Morgan Rielly on the top pairing, finally giving Rielly something to work with after years of being paired with guys like Roman Polak, Nikita Zaitsev, and Cody Ceci.
And so far this season, Brodie has done nothing but impress in his role. After a couple of rocky games at the start of the season, he's been, in my opinion, their most reliable defensive player. I've lost track of the number of times Rielly has pinched or jumped into the rush, only for Brodie to be stuck with a two-on-one coming back the other way. And I can say with confidence that the former Flame is the first defenseman I've been fully comfortable with defending a two-on-one.
His calming presence on the back end combined with his puck-moving skills have made him an integral part of this team's defensive core, and he's been a big part of their improved defensive play. He's been quiet offensively, still yet to score his first goal as a Maple Leaf and tallying seven assists through 25 games so far.
But if Brodie keeps playing the way he is, I don't care if he doesn't score a single goal all season long. The Maple Leafs have some of the best goal scorers in the league. Fans have been clamouring for a defensively reliable top-four defenseman for years now, and they finally have one in Brodie.
Zach Bogosian
Boy, oh, boy. If you told me before the season started that I would be writing a piece on why Zach Bogosian deserves more credit for the Maple Leafs' success, I would have laughed in your face. But here we are. Funny how life works like that.
Another fun fact: The Maple Leafs originally planned to sign Bogosian in February of 2020. But following the infamous David Ayres game where the Carolina Hurricanes beat the Leafs using their own zamboni driver in between the pipes, Kyle Dubas cancelled the signing. And good for him, honestly. The team definitely didn't deserve any upgrades following that performance.
Regardless, Bogosian signed with Tampa Bay instead, won a Stanley Cup with them, and signed with the Maple Leafs in the offseason. Fans, including myself, expected him to be somewhat of a boat anchor on the back end. A seventh defenseman that you would only play in games where you expect it to get physical. But he has been far from that this season.
Bogosian has cemented himself as arguably the Maple Leafs' best penalty-killing defenseman. He also has that physical edge to his game and won't be afraid to drop the gloves or give that extra shove if he has to. He's one of those players where if you don't notice him or don't hear his name being called during the game, he's probably doing a good job. And that's been the case this season.
Once upon a time, Bogosian was a third-overall pick of the Atlanta Thrashers. And I think the biggest part of his success in Toronto is that he's not expected to play like a third-overall pick. He has the tools to be an effective defenseman, he just doesn't have the footspeed to do it high in the lineup.
Like Brodie, Bogosian hasn't done much offensively this year with only two assists in 24 games. But also like Brodie, I don't care if he finishes the season with two points. He's been a very quiet contributor on the back end in defensive situations, and down the stretch when push comes to shove, I think he's going to be that much more valuable. And I'd consider bringing him back next season for a cheap price.
Jack Campbell and Michael Hutchinson
Okay, I know I kind of broke the rules here. But I wouldn't feel right about using one backup and not the other. Especially when you consider the fact that last season, one of the Maple Leafs' most dire needs was a backup goalie that they could trust to start a few games here and there to give Frederik Andersen some rest.
And now, the club has two of them. And, ironically, one of them was the backup for most of last season and struggled mightily. Earlier this week, I wrote about how the Maple Leafs should consider starting Campbell next season if Andersen leaves. I did a lot of talking about Campbell, but not a lot about Hutchinson. And considering he wasn't even supposed to be here this year, he's done a lot to impress.
The Maple Leafs originally signed Aaron Dell to be the third option should Andersen or Campbell go down with an injury. He was subsequently waived and claimed by the New Jersey Devils, and alas, the third goalie position was Michael Hutchinson's once again. In five games for the team this season, Hutchinson has a record of 3-2-0 with a save percentage (SV%) of .934 and a goals against average (GAA) of 2.03. He also tallied his first shutout of the season on Monday against the Edmonton Oilers.
Compared to his SV% of .886 and his GAA of 3.36 last season, these numbers are a huge step up. Then you have to look at Campbell and his performance through three games. He has a 3-0-0 record, SV% of .951, GAA of 1.33. Campbell also tallied a shutout on Saturday against Edmonton.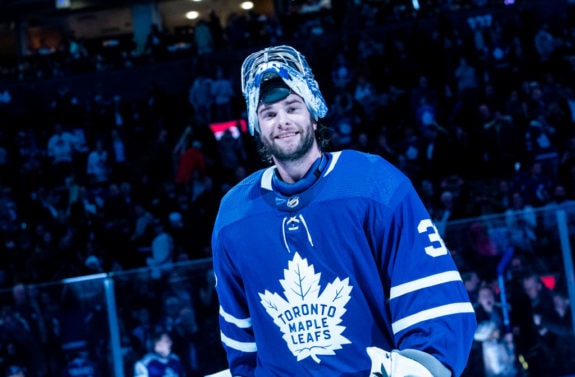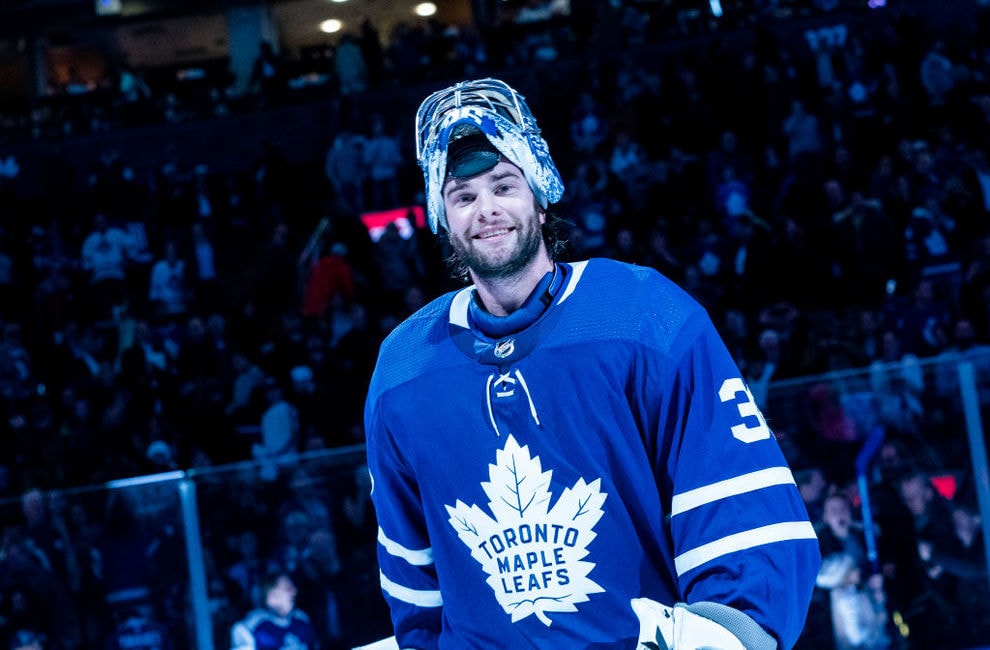 Considering starting Hutchinson last season was almost a guaranteed loss (seriously… he didn't get a win until his seventh start), the performance the Maple Leafs have received from their backup goalies this season is much more than they could have asked for. The team appears to have two good options to fall back on if Andersen goes down.
Had the Maple Leafs come into this season with a question mark behind Andersen, I can't imagine they would be atop the Scotia North Division and having the historic start that they are. Campbell and Hutchinson have combined to win six of the eight games started between them, which is all you can ask of your backups. Both of those two deserve a stick-tap for the way they've performed.
Wrap-Up
If you think of all the team's weaknesses the media and fans have pointed out in the past, ones like defensive play, physicality, backup goalies, and consistency have come to mind. And so far this season, most of these issues have been resolved thanks to the guys I listed. This Maple Leafs team isn't perfect, but they're very, very good. And Brodie, Bogosian, Campbell, and Hutchinson deserve some respect for their roles this season.
---
---
Alex Hobson is a writer and a radio producer for 610 CKTB. He has been writing about sports since 2015 and has been with The Hockey Writers since October of 2020. He covers the Toronto Maple Leafs, World Juniors, and the NHL Entry Draft, and is also part of the Sticks in the 6ix Podcast, presented by THW. He also makes weekly appearances on THW's Maple Leafs Lounge Roundtable. For interview requests or any other inquiries, you can follow Alex's social media pages listed at the bottom of his articles like this one.