When healthy, Ben Bishop is one of the NHL's elite goaltenders. He has a career .921 save percentage (SV%) and has been a Vezina Trophy finalist three times. He helped the Tampa Bay Lightning reach both the Conference Finals and the Stanley Cup Final in his five seasons in Tampa Bay. More recently, he broke Ed Belfour's Dallas Stars franchise record for the longest shutout streak (over 204 minutes) in 2019 and was among the top 10 NHL goalies list.
However, he's battled injuries of all varieties season after season, which has kept him from reaching his potential and has hurt his team when they needed him most. Here's a look a the list of Bishop's injuries since he entered the league in 2008.
St. Louis Blues/Ottawa Senators 2008-2013
2008-2009: 
October 2008 – Lower-body injury in his first NHL start with the Blues, missed one week.
2012-2013
March 2013 – Lower-body injury, missed three weeks.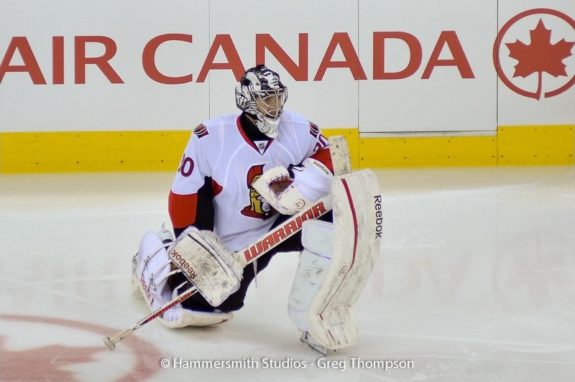 Bishop served mostly as the backup in Ottawa and St. Louis. Still, he struggled with lower-body issues from his NHL debut. This put the Blues in a tough situation since he was called up to replace injured starter Manny Legace, which left the team in search of a goalie within their organization. With the Senators, he played 23 games and missed three weeks due to injury.
Tampa Bay Lightning 2013-2017
2013-2014
October 2013 – Back injury, missed one week.
November 2013 – Upper-body injury sustained in a morning skate, missed one game.
January 2014 – Hand injury, missed one week.
January 2014 – Head injury after being kneed in the head, missed the remainder of the game.
February 2014 – Upper-body injury, missed a few games.
April 2014 – Elbow injury, missed the last few weeks of the regular season.
2014-2015
December 2014 – Lower-body injury, missed four games.
May 2015 – Groin injury in warmups in Game 2 of the Stanley Cup Final. He played through it in Games 3, 5, and 6 but missed Game 4.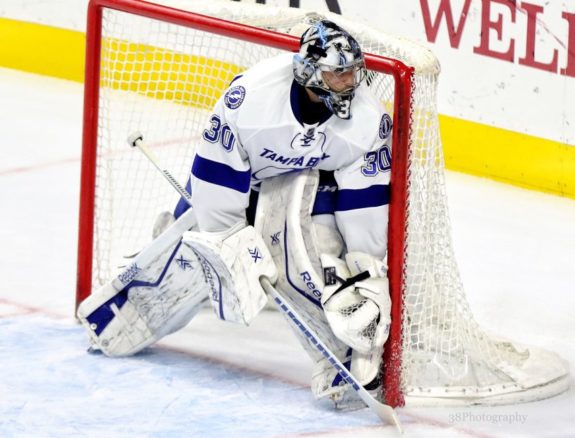 Many people felt that this was the season the Lightning were going to win the Cup. After Bishop went down in the Final, he played through the injury, only missing Game 4. However, in that game, the team tried to protect their rookie goalie Andrei Vasilevskiy, which hindered their offense, and they lost the game 2-1. That game could have given Tampa Bay the commanding lead in the series, but instead, they tied it 2-2. The Lightning lost the series in six games.
2015-2016
December 2015 – facial injury, missed the remainder of the game. 
May 2016 – Lower-body injury in Game 1 of the ECF, missed the remainder of the playoffs.
This was a tough season for Bishop. First, he was injured in a freak accident in December, and then he was knocked out of the playoffs, which the Lightning lost in the Conference Final. Vasilevskiy played well in relief, but who knows what this team could have done with their superstar in goal.
2016-2017
October 2016 – Facial injury, lost his two front teeth from a shot to the head, missed zero minutes.
I added this injury to the list to show that Bishop is tough as nails. He plays through injuries when he can, an indication of how serious his other injuries were to keep him out of the lineup.
December 2016 – Lower-body injury, missed one month.
Dallas Stars 2017-Present
2017-2018
October 2017- Facial injury, missed one game when puck cut him through his mask. 
December 2017 – Back injury, missed a few games.
February 2018 – Facial injury, missed a few games.
March 2018 – Knee injury, missed final two weeks of the season.
The Stars went from a secure wild card playoff spot to missing the postseason entirely after losing six straight games to finish the season 4-8-4. This injury stands out because of the timing and what happened while he was out.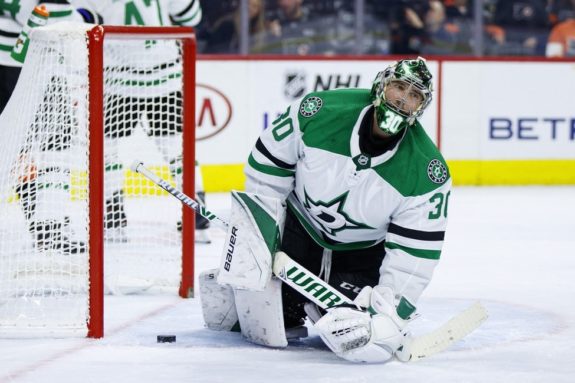 2018-2019
November 2018 – Lower-body injury, missed five games.
February 2019 – Upper-body injury, missed six games.
March 2019 – Lower-body injury, missed a few games after setting an impressive franchise-record shutout streak. 
March 2019 – Groin injury, missed a few games before the playoffs. 
May 2019 – Shoulder injury suffered in Game 6 vs. St. Louis, missed the remainder of the game but played through it in Game 7.
2019-2020
March 2020 – Lower-body injury, missed a few games before COVID stoppage.
May 2020 – Lower-body injury, played in only two of the 27 games through the Stars' run to the Stanley Cup Final.
Dallas missed him during this run. Anton Khudobin was spectacular for most of it but was exposed in the Final.
If Bishop had been available during the playoffs, the Stars would have been better suited to face the number of games and back-to-backs that they played. He tried to return for one game in the second round against the Colorado Avalanche but did not play well, giving up four goals in the first period before being replaced. He was forced to watch his former team win the Stanley Cup from the press box.
2020-2021
October 2020 – Knee surgery to fix the injury sustained in the playoffs, expected to miss at least 33 games during the shortened 56-game season in 2021.
The Stars could really use Bishop right now. They are in the midst of a tough stretch, and Khudobin has been inconsistent. Hopefully, he can return before the playoffs and help his team right away.
It is estimated that he has missed over 80 games due to lower-body injuries in his career. 
Bad Timing
This injury list is scary for any player, but especially one who has only been in the league since 2008. The biggest issue has been the timing of his injuries. He was hurt in the Stanley Cup Final and in the Eastern Conference Final with Tampa.
He went down during the final stretch with Dallas, and they missed the playoffs, and again just before the playoffs last season, and they had to make a run without him. He is still rehabbing his most recent injury and hopes to return before the playoffs. Dallas knew they needed a solid backup because of Bishop's injury trouble, which is why they signed Anton Khudobin in 2018.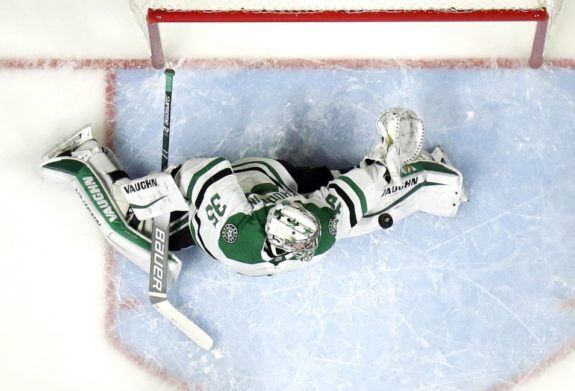 That move proved beneficial as Khudobin led the Stars to the Cup Final in 2020. He was re-signed heading into this season. Bishop still has two years left on his contract, so it will be interesting to see how the Stars move forward with their goaltenders especially with the Expansion Draft coming this summer.
---
---