At first glance, one might think that Dylan Strome has been in the NHL for several seasons, captured numerous awards and had his name etched on the Stanley Cup.
Fast forward a decade or so into the future, and that may be the case. For now, Strome, the third overall pick in the 2015 draft and not skated one shift for the Arizona Coyotes, projects that air of confidence. His words are laced with what an experienced NHL player might commit during an interview, and Strome, who will not be 20-years-old until next March, talks of experience and leadership.
There is no question that Strome is capable of putting up significant numbers. One of the final cuts in last year's Coyotes' training camp, Strome repaired back to Erie of the OHL, named captain, racked up 111 points (37 goals, 74 assists) in 56 games and captured the OHL scoring title. That was on top of his 2014-15 production in which the Mississauga, Ont. native pumped in 45 goals, assisted on 84 others for 129 scoring points.
Now his apprenticeship completed, Strome hopes, he says he's ready for the next level. Still eligible to return to juniors, Strome pointed out he's fulfilled the education and paid dividends with experience.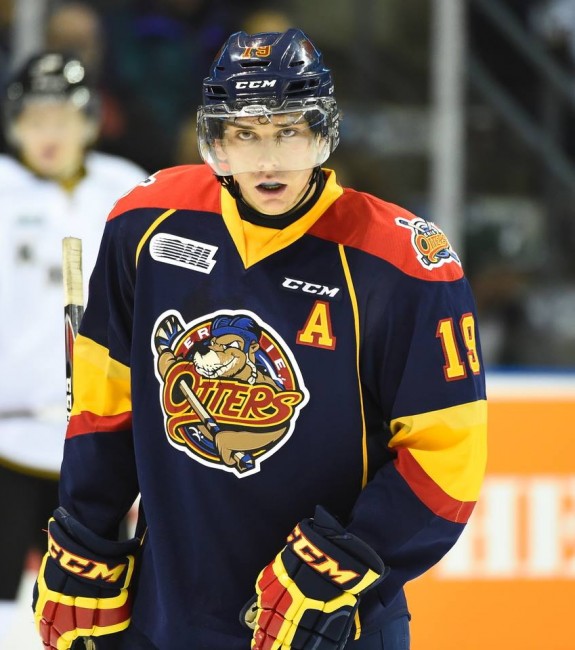 "Actually, I was really excited to get back to Erie," he said during the current Coyotes prospect camp at the Gila River Arena. "When I was cut last September, I think I was down about it for one hour. Then, I rejoined my teammates and we had a great run."
With Strome's production and leadership, Erie reached the OHL finals but was defeated by the London Knights. Still, Strome managed to set team marks for assists and points in the regular season. Though this camp and veterans camp in September, Strome's attention is now directly focused, and firmly has his sights set on the NHL.
Competition at Center
Coming into training camp this September, the Coyotes have two centers, Martin Hanzal and Antoine Vermette, likely in place. Otherwise, Strome, a center by trade but says he can also play on the wing, could have a legitimate chance to make the team. His competition could likely come from Ryan White, a recently signed-free agent. Yet, his growth and maturity, as both as a hockey player and as an individual, is the significant aspect of his personality which captivates attention.
"I'm getting bigger and stronger, and proud of what I accomplished," Strome said. "I worked on my skating, and people said that was a weakness. I'm not worried. I think I'm more mature and hope I can fit in here. Max Domi and Anthony Duclair, those guys are better than me, and I'm always looking to get stronger and better. Things get better when you get bigger."
For now, Strome clearly stands out among 43 prospects currently skating in the Coyotes' annual summer camp at Gila River Arena. Some will be called back for rookie camp in early September and a few may be asked to stick around for the veterans' camp.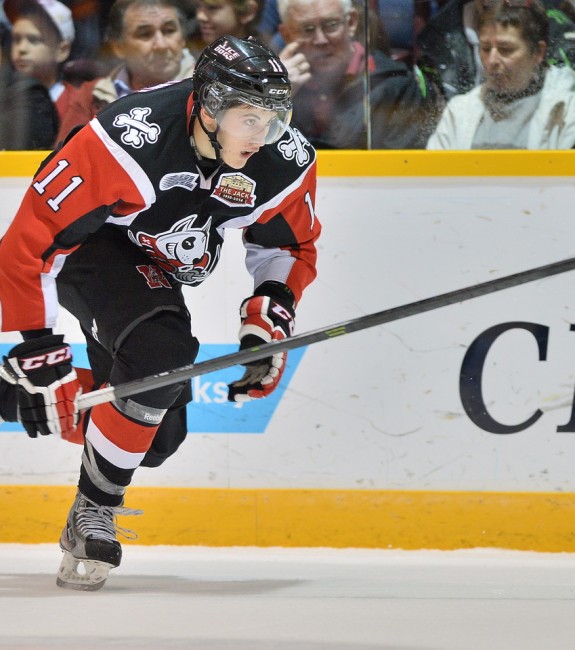 Strome gets his first chance to show growth, education, development and leadership skills in actual competition this Friday night. That's when the Coyotes prospects engage in an intra-squad scrimmage that includes forward Clayton Keller and defenseman Jakob Chychrun, the Coyotes' two first round picks in 2016, along with another former number one pick Brendan Perlini and winger Christian Dvorak, a highly-regarded prospect.
The focus here is not solely to create bonding or comradeship among these NHL aspiring players, and getting acquainted with life in the NHL, but a serious attempt to separate one another from the rest of the pack. Strome has already accomplished that segment, and remains on a mission to generate further distance.