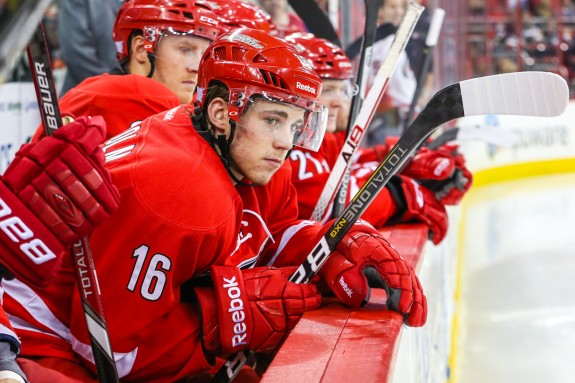 At this point, the Carolina Hurricanes are a far cry from making the Stanley Cup Playoffs–something they haven't accomplished since the 2008-09 season. This season was supposed to be different, with Kirk Muller's first full season as head coach, a new division, contracts completed, and new faces on the roster.
There are numerous factors that players, personnel and fans alike point to as to why this season fell short of expectations. Right now, GM Jim Rutherford is in the hot seat. Fans questioned his moves (and lack thereof) at the trade deadline and wonder if he is "too comfortable" in the position he's held for more than a decade.
Among the so-called questionable decisions Rutherford has made include the enormous contracts doled out to a select few players. The Hurricanes have 13 players signed onto the 2014-15 season roster, and three guys (Cam Ward, Eric Staal, Jordan Staal) will eat up nearly $19 million of the salary cap alone. With just over $20 million to spend and 12 spots still to fill, Rutherford and the Hurricanes have big-time decisions to make in the offseason and performances from the current season to scrutinize over.
Let's take a look at two current Hurricanes players, their 2013-14 season performance and what their salary counterparts have accomplished this season.
Eric Staal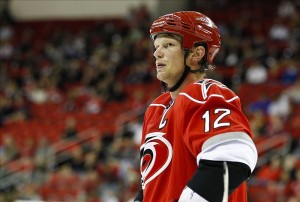 Franchise face and team captain Staal leads the team in points with 52 (16 goals, 36 assists) in 65 games. He's also managed to rack up 66 penalty minutes and a -9 rating. Those numbers are similar to guys who make several million dollars less than E. Staal's paycheck.
For a player who has a cap hit of $8.2 million this season, like Staal and Anaheim Ducks' Ryan Getzlaf, he should be producing much more than he has. Getzlaf, in 64 games, has 29 goals and 44 assists for a total of 73 points–well worth the money the Ducks have spent on him. He leads the team in points and is a key reason why the Ducks are on their way to their fourth Stanley Cup Playoff trip in six years.
The blame game is ongoing with Staal's numbers over the past few seasons–it's all in his head, he does not have the linemates to sustain the numbers he should, he was hurt–the list goes on. But, the reality is that Staal's under-performing on a regular basis is a key factor as to why the Hurricanes have struggled all season.
Jiri Tlusty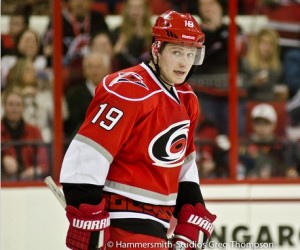 The Hurricanes have a decision to make about Tlusty. His numbers last season alone made a huge case for a big salary raise for the left-winger, and he will definitely be asking for more than his current cap hit of $1.6 million during free agency. Though he has spent most of this season rotating between the third and fourth lines, his production is better than most players with a similar cap hit. He's managed to post 22 points (12 goals, 10 assists) with significantly fewer minutes than he saw in 2012-13.
Compare those stats with players on teams currently in playoff contention, like Boston Bruins center Gregory Campbell (seven goals, 11 assists) who has a cap hit identical to Tlusty's, or New York Rangers right wing Derek Dorsett (five points, -6 rating, $1.6 million cap hit), and the 'Canes appear to be getting their money's worth with Tlusty.Whether or not the team is willing–or able–to give him the pay raise he will ask for in free agency remains to be seen. As a restricted free agent, Carolina has the rights to present an offer sheet to Tlusty first, but if Tlusty knows his worth and the Hurricanes are not willing to pony up, do not expect to see him on the roster next season.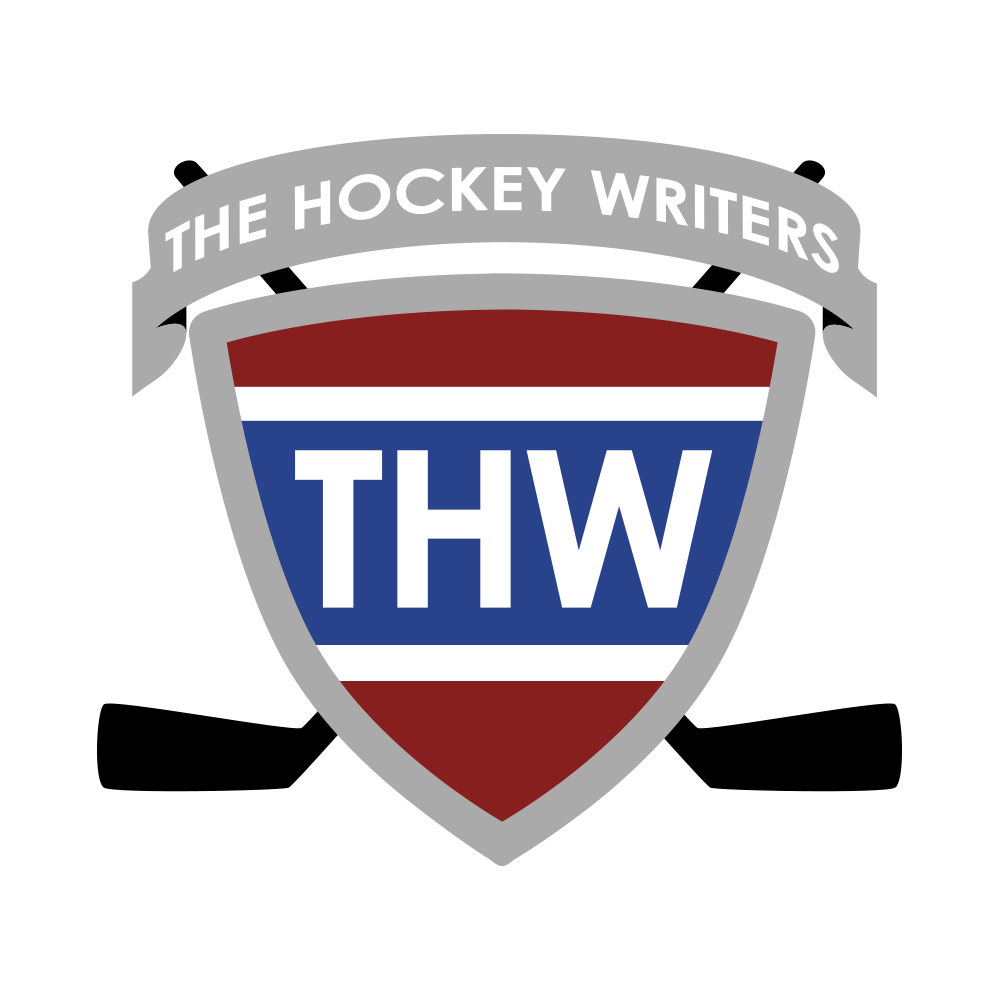 The Hockey Writers is:
1) A top-tier hockey media company delivering a top-notch, in-depth look at the NHL
2) A collective of some of the best hockey writers anywhere
3) A multimedia provider with daily podcasts and YouTube shows
4) Well-respected and widely-cited NHL prospect and draft resource